Freelance UX designer – is this the best hire for your business?
It's not a secret that an appealing, high-functioning website or app is vital to a successful business endeavour. That often means sourcing the finest web designers and copywriters that are within your marketing budget, working tirelessly to appeal to Google's algorithms and bolster your online reputation.
Compare prices for UX services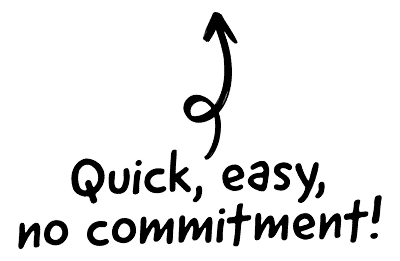 It's a mistake to focus wholly on impressing a machine, though. Amidst the quest to perfect an SEO strategy, bolster traffic and become a viral social media sensation, do not forget that it's human beings that complete conversions – and thus, it's human beings that you need to impress. That means crafting the finest possible UX, or user experience.
What does a UX designer do?
The role of a UX designer could be described as making technology as human friendly as possible. When work begins on a website or app, anything feels possible. Before too long, though, reality will kick in. Restraints will be applied according to budgets and technological limitations.

The CRM platform to grow your business
Great for entrepreneurs
Powerful data analytics
Manage sales and data

Seamlessly connect data, teams, and customers
Cutting-edge marketing
Ideal for teams or solo use
Measure sales conversions

Powerful web builder and advanced business tools
Great for startups
Powerful web page builder
E-commerce available

Supercharged content planning
Great for marketing
Better than lists or sheets
Manage social media

Create a new website in 10 minutes. Easy.
Launch your website fast
Powerful data intuitive
No coding skills needed
You will likely have brought in a graphic designer to work on a marketing campaign or an equivalent professional to help with the app development process. A UX designer is just as important. An experienced UX designer will think like a consumer, identifying potential issues and pain points and ensuring that your website or app meets user expectations.
Of course, a UX designer will also work to meet your own needs. UX designers are not in the business of tearing up a brief and starting over. They take business needs and preferences under advisement, ensuring that your website or app is unmistakably part of your corporate brand. Equally, though, a UX designer will take the psychology of branding and consumer behaviour into account, enhancing your chances of an optimised conversion rate.
Why hire a UX designer?
As we intimated above, an experienced UX designer is likely to ensure that your website or app posts the results that you're hoping for. This will be achieved by offering insights into the mind and practices of users.
Examples of what a UX designer could do for your website and app include:
Investigating your competitors, identifying what their websites and apps are doing well – and where they could improve
Researching the wants and needs of your target audience, identifying common complaints, pain points and desires while building a customer profile
Working alongside your app designers and web designers to create a final product optimised to the preferences of users
Testing the website or app from the mindset of a user, ensuring that navigation and actions meet everyday needs
Let's imagine that you run an ecommerce site that sells t-shirts. If users head to your site and are simply met with hundreds of different designs, with no rhyme or reason behind the display, they will quickly grow overwhelmed. A UX designer can take steps, such as:
Sorting the shirts by design, colour, size or fit
Providing filters that help users eliminate options that will not meet their needs
Convincing users to consider other products using UX microcopy rather than strongarming upselling
Guiding the user through the streamlined sales funnel
Each of these will significantly enhance the likelihood of users making a conversion, and more importantly, returning to do so again. Earning the loyalty of your audience can be critical to a business bottom line, as returning customers are considerably more profitable than first-time buyers. Superior UX will show your users that you care about their needs and thus justify this loyalty.
Types of UX designers compared
UX design services come in three main forms, though an experienced holder of the title will be capable of fulfilling all these tasks.
Hire UX designers
UX designers, at their core, are web designers that think like consumers. They will ensure that your website or app is easy and intuitive to navigate and that users will never struggle to find what they are looking for.
Hire UX researchers
UX researchers dig into the persona of these customers, building personality profiles of the people that use your service. Insights into what is likely to convince these users to convert will then be shared and incorporated into the design.
Hire UX strategists
UX strategists tie the user experience of a website or app in with your broader business needs and corporate identity. UX strategy does not involve much of the hands-on work of creating a product – it's a more philosophical role
Once again, let us stress – an experienced UX professional should fulfil all of these services. Such individuals will often position themselves as UX designers, though. Before hiring such an employee, be sure to investigate their complete skill set.
Hiring options for a UX designer
By now, it should be evident that every business will benefit from the skills and expertise of a UX designer. This raises a question, though – should you hire a full-time employee or seek short-term assistance as and when required?
The answer to this depends on your business model. An ecommerce site and associated app, for example, may benefit from having a full-time UX designer on staff. Customer needs and expectations evolve constantly, and it could be helpful to react quickly – or better yet, take a proactive approach.
In most instances, however, UX design is the domain of temporary support. This means that you will need to choose between hiring a freelancer, contractor, or agency.
Freelance UX designer
Freelancers tend to be the cheapest option and will work remotely. Take time and care to assess the skills of a freelancer, though, as not all self-employed UX designers are au fait with the latest industry and technological advances.
UX design contractor
Contractors work from your place of business for a fixed period, overseeing a UX project until no longer needed. Contractors are typically more hands-on with the day-to-day aspects of your business than freelancers but invariably charge more and may push back on certain decisions. Many contractors consider themselves as equal to permanent employees (and, if hired long enough, the law agrees – contractors can be entitled to holiday pay and pensions).
UX design agency
Agencies are undeniably the costliest option but also offer a wide array of perspectives and skills, in addition to assurances that there will always be an experienced employee available to work on your project. Unlike freelancers and contractors, sickness, holiday, and unexpected life events will not impact an agency's ability to complete work on time and within budget.
Best places to find a UX designer
If you're looking for a UX agency, just punch this term into Google and review your options. Alternatively, just get in touch with Creative.onl directly – we'd be delighted to talk through your needs.
For support on an individual level, check freelancer websites. Generic portals like Fiverr and People Per Hour will host UX designers, but quality control is not always a priority for these sites. You may be better off searching tech-specialist portals like Toptal and Deazy. Alternatively, just google "freelance UX designer" – many potential designers have websites to showcase their skills and attract work.
UX designer cost
We previously discussed your options when bringing in a UX designer – whether that's as an employee, a freelancer, or an agency. Be aware, an experienced full-time UX designer will likely command a salary of at least £50,000 ($67,500) PA, often more. This could stretch the budget of an SME to breaking point.
If you're keen on a more cost-effective model, first consider your other web-based needs – and the agency that provides them. Many agencies, including Creative.onl, boast UX specialists among their ranks.
If you are already paying a monthly retainer to a digital agency to aid your SEO or other online services, it could be cost-effective to add UX to your list of requests. Typically, a UX-only agency will offer prices starting at £75 ($100) per hour. Feel free to contact Creative.onl for a no-obligation quote.
If you prefer to take on a freelancer, prices can vary wildly. Be wary of any domestic UX designer that quotes a rate lower than £50 ($67) per hour. You may need to double this for an experienced designer, especially if you're hoping to hire them on a consultancy basis. It can be cheaper to hire from overseas, especially Asia, but time differences can be troublesome here. Do not forget, a UX designer often needs to work in real time with your existing team.
See our separate guide on UX budgets.
How to make sure you're getting a good UX designer?
The easiest way to identify a great UX designer is by learning what websites and apps they have worked on previously. Find a resource in a niche you are unfamiliar with and visit or download at will.
Now, as you are not experienced in this business realm, you are essentially in the shoes of your users. If you can quickly find your way around the website or app, feeling that all your questions are answered, and the experience is pleasurable, you are witnessing the work of a skilled UX designer. Consider looking for another designer if you find yourself confused, lost, or frustrated.
How to hire a UX designer
Ready to commit to bringing a UX designer into your business? Here's a summary of everything we have discussed and a step-by-step guide that ensures you find the perfect partner for your project.
How to hire a UX designer
Build a customer profile of your target audience

Before approaching UX designers, the first thing you should do is build a customer profile for a typical user of your website or app. This way, you can ensure that any potential designers understand your audience and tailor their approach accordingly.

Research potential UX designers

Take to the internet and find your potential UX designers, creating a shortlist of possible candidates. Not everybody will be available to work within your budget or timescale, and some designers may not pass the chemistry test that we'll discuss in a moment, so give yourself several options.

Interview potential UX designers (and introduce them to your team)

Chemistry is just as important as skills and experience. Spend some time chatting to your UX developer of choice, ensuring that you feel comfortable with them. They'll be part of your team for the foreseeable future.

Set targets for your UX designer

You'll expect certain performance barometers if you're paying for a UX designer. Deadlines are obvious, but you may also want to set targets based on an enhanced user experience, such as X number of new conversions or Y number of impressions.

Review the performance of your UX designer

Suppose your website or app has not seen any changes in performance or is not meeting the targets you set. Is there a fundamental issue with the content or the product or service you supply? Or is the user experience simply not up to scratch? If your UC designer cannot identify a cause for the lack of performance, it may be time to part company.
FAQ
What is a UX designer?
A UX designer works with a web or app design team, ensuring that the finished article meets all needs and expectations of your target audience. A UX designer is equal parts web designer, psychologist, salesperson, and market researcher. Every decision made by a UX designer is intended to make your website or app more appealing to users.
How to hire a UX designer?
UX designers are growing increasingly commonplace, as so many people and businesses are discovering how important this role can be to online success. If you are looking for a permanent staff member, approach a recruitment agency that specialises in digital skills – they will likely have several experienced UX designers on their books, looking for work. If you only need short-term help, bring in the services of an agency or check freelance websites for individual hires.
How much does it cost to hire a UX designer?
The average wage for a salaried UX designer is around £50,000 ($67,500), though experience will dictate this. If you seek freelance help, prices will typically start at £50 ($67) per hour for an experienced designer. Agencies will usually be a little costlier – expect to pay at least £75 ($100) per hour.
What skills should a freelance UX designer have?
A UX designer needs a wide array of technical skills to bring their ideas to life within the confines of a website or app. In addition, a UX designer must be flexible, as not every intention will pan out, and be willing to work as part of a team, taking guidance and instruction where necessary. UX design is among the most collaborative roles in the tech industry.
What questions to ask a UX designer before hiring?
Before you agree to hire a UX designer for your business, take the time to interview them. Ask the designer what understanding they have of your target audience and what pain points they expect your customers to endure. Also, ask the UX designer to discuss your website or app (or the wireframe if this is not yet active), explaining how they will maximise the opportunities for visitors and users to have a great experience.
When to hire a UX designer?
Any business should bring in the services of a UX designer when creating a new website or app. The UX designer can work with existing team members to create the finest possible work. Equally, though, if you are already running a website or app that posts dissatisfying conversions, hire a UX designer to audit, review, and amend the product.