How much does it cost to build a website?
Businesses invest heavily in their website and no wonder – it is, after all, a digital shopfront. "How much does a website cost?" is a question that many small business owners ask themselves.
Compare prices for web design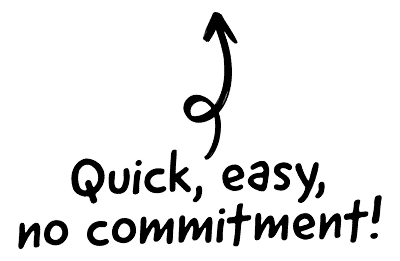 It needs to be attractive to your customer demographic and send all the right signals to convert users into buyers.
It also needs to play the SEO game and be optimised for mobile as well as desktop.

The CRM platform to grow your business
Great for entrepreneurs
Powerful data analytics
Manage sales and data

Seamlessly connect data, teams, and customers
Cutting-edge marketing
Ideal for teams or solo use
Measure sales conversions

Powerful web builder and advanced business tools
Great for startups
Powerful web page builder
E-commerce available

Supercharged content planning
Great for marketing
Better than lists or sheets
Manage social media

Create a new website in 10 minutes. Easy.
Launch your website fast
Powerful data intuitive
No coding skills needed
Getting it right is essential, but does that mean shelling out thousands of pounds or dollars in web designer fees?
Designing a website takes time, energy and know-how. A basic website could be one that you design yourself, but with the online world being such a competitive place, you may find that it falls short in style, content and SEO too.
How much does a website cost UK
A professionally designed and optimised site, along with maintenance, shouldn't blow your budget out the water.
It doesn't necessarily equate that the more you spend on your website, the better it will do. It will need to be maintained, something else that can add to your website design investment.
Do it yourself or professional web design services?
We've previously discussed how to make your own app. But can you do the same for a website?
There are so many tools and products available for web development, and a range of different types of company offering web design services.
Here we'll look at three of the most popular ways to design a website:
The method you use will depend very much on your budget. But it isn't just about budget but about the return. Will a free website builder yield the same results as a professionally designed website. Probably not.
Method 1 – Using a website builder
There are several examples of a website builder in which once you have your account set up, you choose a template (free or premium) and then begin the process of building pages using drag and drop graphic boxes, text boxes and so on.
If you have the designer eye, you can create a perfectly acceptable website within a matter of days or even hours.
A note on domain names →
With many platforms, you can buy your domain through them too, negating any fiddling with Domain Name Servers on the platform where you bought your domain. It can be a simple and relatively stress-free method of building a website.

To connect your domain to web hosting, you'll need to pay either an annual fee or a monthly subscription. And many platforms also offer add-on services such as SEO boosting packages that you'll find with Wix.
Many of these web building sites will often advertise their services as free, which they can be in the main.
But, and here's the rub, your largest competitors are not building their digital sales empires on free websites.
Cost of building a website
This is especially true for ecommerce websites. These need to have a very strong SEO background, as well as a functional driver that does everything from monitoring stock levels to sending customised emails to customers.
A free or very cheap website builder package is great for getting your brand on the web quickly and for very little cash. You will make some inroads into establishing your business online, and they are a great way of getting professional email addresses all set up too (these are paid for in addition to most packages). Well maintained and secure, this is not a bad place to start.
Website cost calculator
| Website builder | Ideal for | Cost |
| --- | --- | --- |
| Wix | All-rounder website builder platform | There is a free version, but this will not have your domain attached to it. |
| Squarespace | Brilliant templates and easy to use can look sleek and modern | £9.40 per month |
| Weebly | Very easy to use | Free version but as Wix |
| Shopify | Ecommerce builder platform can be relatively sophisticated for new businesses | £23 per month |
| Site 123 | Easy setup | Free version available (but as above) |
| Big Commerce | Another e-commerce platform | £23 per month |
| 1 & 1 Ionos | A range of templates to choose from, trade on their superior customer support | £6.99 per month |
Price subject to change, please check before you sign up
On the flip side, a free website will only take you so far. And that's because the sophistication behind these free or cheap websites is simply not detailed enough to give you what you want and need.
Method 2 – Using WordPress
This could bring a hint of confusion, but WordPress is a website builder, like Wix, Weebly and others, but it has more sophistication. It is also a lot more versatile in terms of technical abilities, such as around SEO, that makes it a popular platform for business to build and host their websites.
If you use WordPress, you'll be rubbing shoulders with the likes of BBC America, Beyonce and the official website of Sweden to name just three businesses who use WordPress.
It has established a reputation as being a reliable and easy-to-use platform, whilst also offering developers and designers the versatility and functionality they need to build successful sites.
A WordPress site is also capable of expanding to become a large site without losing function, something that many users and designers find attractive.
There can be confusion between WordPress.org and WordPress.com, however. The major difference is who is hosting your site:
WordPress.org is where you host your own site – many experts suggest this is the right move. You can use companies such as Ionos to do this, or SiteGround or BlueHost to name just 3.
WordPress.com is where hosting is all done for you – from a blog point of view, this can be the right solution. But there are limitations. You'll only have so much 'memory space' for example and neither can you monetise your site or add plug-ins. There are some free options, but again, free can often be the hurdle that prevents your website flourishing into something bigger and better.
The cost of a WordPress.org site is not astronomical. Hosting is no more than a few pounds a month – SiteGround offers a start-up package for £5.99 per month – and a WordPress.org site starts at £3 per month (billed annually) for what it calls a personal site. Most small business will start with a £7 per month package with an e-commerce site being £36 per month.
There are many benefits to a WordPress.com site:
It's easy to use
There's no HTML coding needed
You have control over your site
Search engines love WordPress!
The design is 100% customisable
It's a site that can scale as your business does
You can have more than one user
You can extend functionality with plug-ins (but they can also slow your site too if you have too many)
Thus, for between £15 and £50 per month, you could design your own site, get it hosted, connect your domain and press the publish button.
But it takes time, a lot of time. If you haven't got the inside knowledge of where to find things in the extensive WordPress menu, the simplest of tasks becomes one that takes hours to complete.
Method 3 – A professional web designer
Should you hire a web designer? The most common reason why people design their own website is down to cost. With budgets tight, saving money on web design makes sense but, by not doing so, you are missing out on a wide skillset that could set your website apart from competitors from the second it is published.
The cost of hiring a professional web designer
Costs will vary from one agency to the next but also by the intensity of the service you are asking for in the first place. Some web designers offer a standalone service – in other words, once the website is designed to how you want it, their involvement ends – but for other agencies and freelancers, they will help you maintain and support your website.
This ongoing support is an invaluable service as a website is never 'finished'. It is a living entity that needs to evolve and grow as your business does but also as your customer base does too.
There is also search engine optimisation (SEO) to maintain too, content to write and publish, as well as cull or update, so that algorithms still view your website in a good light, even when their parameters change.
Type of website
Features
Cost (estimated)
Basic, e.g. for a sole trader or freelancer
Up to 5 pages
Contact page
Landing page
A very simple site that galvanises your branding
£500 to £1000
Small Business
5+ web pages
Social media icons and integration
May include analytics such as Google etc.
£1000 to £2,500+
Ecommerce
Ecommerce tools
Ordering management system
Delivery tracking
Live chat
Several pages
From £2,500 upwards, depending on functionalities and size
Bespoke web applications, custom-built web software
A sophisticated website with advance functions
Unlimited pages and sub-pages
Bespoke design
£5,000 to £50,000+
Other website design and maintenance costs
With your web designer paid and working on your project, it's easy to assume that this is it. The website goes live, and you need to do nothing more other than check for orders and how high you are ranking.
A website should be treated as a living entity. It needs to be nurtured to grow and maintain its search engine ranking position. Preferably, by updating it for your customers and search engine algorithms, it should creep up the rankings.
Maintaining and nurturing your website will take time and effort – in some cases, it can come with a price tag attached, albeit a small one. Content writing, images and paid ads management are just things you need to consider.
Website design cost
These estimated costs could include:
| Type of website update | Description | Cost |
| --- | --- | --- |
| Content updates | Costs will vary depending on the scale of the project and how frequent you update content. This includes updating page content | £60 per month |
| Blog posts and other marketing content | Updating your blog to disseminate important information to your customers is essential. It is also a wise move when it comes to SEO too. Again, costs will vary. You could save money by writing some of these blog posts yourself. | £10 to £50 per hour for content production |
| Images | Using free or paid-for stock photos will only get you so far. If you are serious about building your website into a powerful force on the net, commissioning a photographer to create a bank of photos is the ideal solution. They can be used for company reports too. | £10 to £50 per hour |
| SEO & marketing | Hiring an SEO specialist or agency can pay dividends into getting onto page 1 and staying there. Prices vary from one agency to another as well as on the service you require. From SEO audits to managing paid ads, there are many services that can boost your website ranking for both the short and long term. | A very basic service costs around £200 per month, rising to over £1,000. You'll also need to consider how much to put into your paid ads account. |
Is a good website just about the money spent on it?
The cost of designing a website can run into thousands, as too can SEO support. But this doesn't mean that the more money you throw at your website, the more successful it will be.
With a professional web design service, you'll be tapping into a skill set that will carry your website far.
Designers have an innate understanding of user experience, and how to optimise it, how your brand works with your customer demographic, what your competitors are doing, how to get the best from minimal design and more.
It's isn't just the content that needs updating either. Images need updating but also need optimising with alt tags and descriptions.
You also want your branding to be consistent from one page to the next. This can be simple to do in WordPress, for example, you add details such as this to headers and footers of your template, and so this information will appear on each page.
Subtle changes can make the most of branding, and it may be that a different layout on certain pages would be welcomed and expected by clients.
No matter how much or how little you invest in a website, you need it to perform. Well-designed websites, hosted by a reliable site and with good quality content and SEO in order, will perform well.
And that means investing in the right website could be a great solution for any business looking to improve its reach.
How much does it cost to host a website?
The cost of hosting a website could be compared to the cost of hiring a hotel room: do you need a shared bunk bed in a hostel dorm, or do you need the presidential suite in a Vegas casino?
To use this analogy, a simple, low-traffic website can make use of shared server space, and can cost as little as £3 per month. A sophisticated, high-traffic website would fall over and refuse to run on such low resources, and might require a dedicated server (i.e. a physical machine in a data centre) or a cloud solution such as a VPS cloud hosting (virtual private server – similar to a dedicated server, but run in the cloud). This could cost upwards of £1000 a month.
Your web developer should be able to advise you on the best option for your business, and it might be that you start small and then migrate to a more powerful hosting solution as your website traffic grows.
What is a domain name?
A domain name is the address of your website, for example 'website.com' or 'my-business-name.co.uk'.
Domain names are a human-friendly way to make website addresses more memorable. Behind a domain name lies the website IP address, which is a string of numbers and dots. Using domain names means that websites can be more marketable and memorable, because visitors don't need to remember the long IP address.
Anyone can buy a domain name, as long as it's available (hasn't already been purchased by someone else), and the domain will have to be renewed in the future: when you buy a domain name, you are buying it for a period of time (often 2 years or more), and if you don't renew the domain registration before it expires, you will no longer own it, and someone else can buy it instead.