Mobile apps are often glamourised as the way to make a quick buck in our increasingly digital world. But the reality of mobile app development is not so simple or affluent.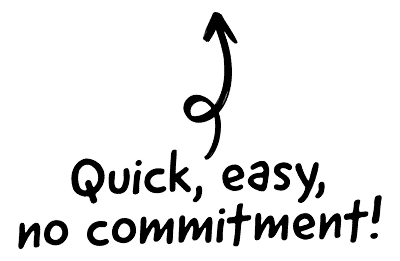 Most app developers don't make a lot of money. Research reveals two-thirds of Android developers and half of iOS developers are operating at below the "app poverty line" of $500 per app per month. What's more, only the top 1.6% of app developers take home the majority of the world's app revenue.
However, the mobile app market is growing at a steady rate. In 2016, global mobile apps generated $88 billion in revenue and are forecast to reach $189 billion by 2020. Furthermore, 90% of time spent on mobile devices is now on apps.

The CRM platform to grow your business
Great for entrepreneurs
Powerful data analytics
Manage sales and data

Seamlessly connect data, teams, and customers
Cutting-edge marketing
Ideal for teams or solo use
Measure sales conversions

Powerful web builder and advanced business tools
Great for startups
Powerful web page builder
E-commerce available

Supercharged content planning
Great for marketing
Better than lists or sheets
Manage social media

Create a new website in 10 minutes. Easy.
Launch your website fast
Powerful data intuitive
No coding skills needed
The opportunity to make money from apps is clearly there.
But can you ever build a guaranteed income from mobile app development? Yes, you can.
If you want to boost your income, you should bear in mind the following considerations as you develop your mobile app:
1. Pick a niche
Good apps take time and money, costing anywhere between $11 to $150/hour depending on your requirements and geographical locations. The bigger your ambitions for your app, the bigger the final cost.
For small-to-medium enterprises, it makes more sense to drill down and complete thorough research to find a profitable niche area.
When identifying your niche, you need to choose an audience you are passionate about and an appropriate target audience.
A general rule of thumb is to go "three levels deep" to identify a burning problem for your target audience. For example, if you are developing a travel app, there are thousands of apps that could compete with you on a global scale. So, go one level down and develop an app for a specific city. Then, go another level down to resolve a problem affecting your target audience. For example, your app could make it easier for users to find public transport routes in the city in question.
2. Paid or free?
There are plenty of business models available to help you monetise your app once its ready to go to market.
90% of the apps on the Apple App Store are free. You don't necessarily have to choose that route but bear in mind your competition in your chosen market. If your users can find a similar app for free elsewhere, they are unlikely to pay for your offering.
The vast majority of users prefer free mobile apps and the number of free app downloads is constantly rising, according to figures from Statista. In the first quarter of 2018, 94% and 88% of apps downloaded in the Google Play Store and Apple App Store respectively were free. These numbers speak for themselves.
3. Host in-app ads
In-app advertising is predicted to grow from $40bn in 2015 to more than $115bn by 2020, according to a recent Digital App Economy report. According to figures from Statista, ad revenues have increased from 6% in 2011 to 14% in 2017.
Hosted ads are a clear and simple income stream for many app developers. However, you must consider the format of the ads you use to ensure you do not adversely affect the in-app user experience.
4. Consider other monetisation methods
If you're not happy with ads appearing on your app, you could choose a freemium business model. Here, users can download your app for free but need to pay to upgrade and access a full range of features.
This model is popular in the gaming sector with the average freemium game player, excluding non-paying players, spending $24.66 per month.
Nintendo's recent hit, Super Mario Run, uses a freemium model and passed the $60 million revenue mark in 2018. The app is downloadable for free and you can play three levels as much as you'd like. But you have to pay £7.99 to unlock all the gameplay in the app.
There are plenty of other monetisation options. For example, subscriptions and paymium models are both effective variations on the freemium method.
5. Register with app stores
You will need to register with the Google Play Store and Apple App Store if you want to publish your app on these stores.
Apple runs a Developer Program, which costs a minimum of $99 per annum. Once you join, you get access to a range of testing tools, Apple's development apps and you can publish your app on the Mac, Apple TV, and a range of mobile devices, including the Apple Watch. Google Play's development program is a one-off cost of $25 and you can access a similar suite of tools and resources.
6. Include a rating system
A rating system can help increase your visibility and move your app through the algorithms of these app stores. They can also help you get valuable feedback on your app from your users.
Research reveals 88% of the top 100 Android apps are rated higher than four stars, while more than half of the top 100 iOS apps were rated similarly.
When you do receive feedback on your app, it's important to collate and analyse this information to continue to provide the best user experience. Asking and replying to feedback is also a great way to build a relationship with your users.
7. Use content marketing
It's important to ensure you have a robust app marketing strategy in place to promote your new offering within your industry.
Some simple content marketing can go a long way to boost the visibility of your app.
For example, you could create engaging videos to draw people to your app, which is a strategy used by the Angry Birds app on its YouTube channel. These videos make you want to download the app and try it for yourself.
You could further promote this content on popular social media channels such as Twitter, Facebook, LinkedIn, Instagram and so on.
In conclusion, there are plenty of opportunities to generate an income when developing an app. If you'd like to find out more, drop us a line at [email protected] or request a free consultation to discuss your project.