Graphic design has its roots in print and pre-internet media, so how does it stay relevant and give a good return on investment in a world dominated by digital marketing, web and mobile?
Compare prices for graphic design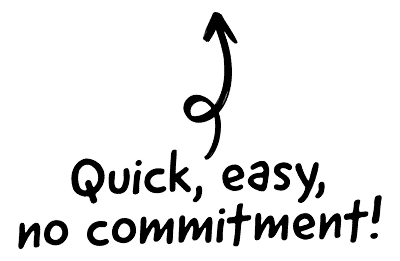 In the past, the first time a customer might have been introduced to your company would have been through a brochure or a business card. Even back then, first impressions were pretty important.
In today's digitally dominated world, if you want to make a lasting impact on customers, a strong, attractive brand design is still top of your list. It just has to be more dynamic if you want value for money.

The CRM platform to grow your business
Great for entrepreneurs
Powerful data analytics
Manage sales and data

Seamlessly connect data, teams, and customers
Cutting-edge marketing
Ideal for teams or solo use
Measure sales conversions

Powerful web builder and advanced business tools
Great for startups
Powerful web page builder
E-commerce available

Supercharged content planning
Great for marketing
Better than lists or sheets
Manage social media

Create a new website in 10 minutes. Easy.
Launch your website fast
Powerful data intuitive
No coding skills needed
How graphic design often goes wrong
Nowadays it's more likely to be your website and social media that make up a large part of your marketing endeavours. Graphic design helps tell the story of your brand and cement its credibility.
To create graphic design that really hits the mark and offers commercial value, you need to understand the unique challenge that you face in the digital world.
There are several areas where poor graphic design choices are likely to be catastrophic for your business. Making the wrong decisions will almost certainly impact on the user experience for a start. Graphics that take too long to download, fonts which are difficult to read, poor responsiveness between different devices and difficult navigation could all spell the death knell for your site and your business.
Top graphic design tips for a better ROI
There are several key focus points that should ensure your investment in graphic design is a productive one. Here are the ones we think are the most important:
1. Break the canvas
What do we mean by this? It's simple: graphic design for digital is different.
With print media, you are working with a fixed document layout. In digital, you've got to be prepared to be more flexible. Different size devices will require different layouts, for example. What sits well on a print document such as flyer may need to be moved or made more accessible on a web page or app.
How the information you provide to your visitors is presented is important. For example, an infographic can increase web trafficby around 12% compared to normal written content. Adding images can improve social media share for blog pages and where you place a buy now button and how it is designed can make a difference to sales. Layout is all-important and can make a huge difference to your profitability.
2. Design to stand out
One of the main purposes of graphic design is to make you stand out from the crowd. Not only does the look and feel of your brand, your hardcopy marketing material, and your website and social media need to create an emotional connection to consumers, it all also needs to be easily recognised as different.
Head onto the internet and check out your competitors and you may be surprised at how many have a similar looking website, similar looking layouts and similar fonts and images. The value of great graphic design is that it sets you apart from everyone else.
3. Be consistent across devices
Your graphic design may look fabulous when you view it on a large desktop screen at work. But what happens if someone accesses your site from a mobile device? According to Statista, that's exactly what 62% of us did in 2018 so you ignore mobile at your peril. If your graphic design looks less than spectacular on a smartphone or is difficult to navigate, you have a problem.
4. Build usability into your design
One of the big focuses in recent years has been usability. The customer experience when they visit your website should be topmost in your thoughts. The size of buttons, for instance, will vary considerably depending on what device your pages are being viewed on. The last thing you want is for the customer struggling to click through on their mobile phone because the button's too small.
But how consumers get from A to B is also important and your graphic design should not get in the way of that.
5. Keep an eye on performance
If you are creating print media, you don't have to worry about too many factors apart from the design. With digital it's again different. Too many visuals on one page may delay download times and could lose you customers.
Your graphic design may look amazing but if it's taking too long to appear, your viewer is going to get frustrated and head elsewhere. That's why design needs to be trade-off between artistic flourish and more mundane functionality.
Here's an important set of stats from Akamai:
"A 100-millisecond delay in website load time can hurt conversion rates by 7 per cent. A two-second delay in web page load time increase bounce rates by 103 per cent. 53 per centof mobile site visitors will leave a page that takes longer than three seconds to load."
6. Treat design as an investment
Too often, businesses treat graphic design as an add-on. They'll get an off the shelf template and figure that looks good enough. They don't realise that they could and should be doing better.
Stand-out graphic design will improve your brand visibility and deliver more customers to your bricks and mortar or digital door. A little more investment in this area will bring huge dividends and a strong return on investment.
7. Your graphic designer works with the team
Finally, you must understand that graphic design does not work in isolation. To deliver a good ROI, it should operate seamlessly with other areas of marketing development such as UX and your overall digital strategy.
There are constraints in any design process and they are perilous to ignore. That's why many graphic designers today have UX training and understand the need for a broader approach that combines attractive design with usability checks and balances.  
The truth is that graphic design is vital to the whole process of marketing and probably will be for a long time to come. If you want to stand out from the crowd and boost the visibility (and hence the profitability) of your business, it's an area that you need to focus on with some serious intent.
At Creative.onl, we bring graphic design and web design into close alignment. We can help with all aspects of website design and app creation and your digital strategy, whether it's building something from scratch or improving the look of your existing brand.
Contact our expert team today to find out more.