More and more businesses nowadays are developing their own apps. In a crowded marketplace, an app not only sets one company apart from another but ensures that their brand is in front of the customer practically all the time.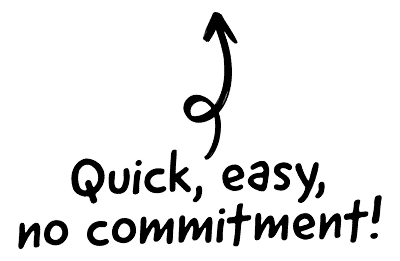 Most of us have smartphones now. We love downloading stuff and, if a particular brand we like has an app, we're often more than happy to put it on our iPhone or Android screen. 
Did you know:

The CRM platform to grow your business
Great for entrepreneurs
Powerful data analytics
Manage sales and data

Seamlessly connect data, teams, and customers
Cutting-edge marketing
Ideal for teams or solo use
Measure sales conversions

Powerful web builder and advanced business tools
Great for startups
Powerful web page builder
E-commerce available

Supercharged content planning
Great for marketing
Better than lists or sheets
Manage social media

Create a new website in 10 minutes. Easy.
Launch your website fast
Powerful data intuitive
No coding skills needed
What does this mean? First, if you have an app for your business, your customer is likely to see it every day and, when they use it, they'll actually engage for a significant amount of time. It's a trend that is important because younger potential customers are eschewing other devices and opting primarily for mobile.
How to get your app idea off the ground
If you've been mulling over the potential for creating your own business app, having a really great idea is only the beginning.
Now you have to turn that into a fully functioning end product that will wow your customers and help build your brand and business.
Before your mobile app can be built, or even priced up for development, your great idea needs to be fleshed out into a proper specification and design.
Here's our quick guide on just how to achieve that:
1. Research your competition
Ideas always look great on paper but you shouldn't assume that it's perfect and ready to launch right away. You need to do some intensive research. Your first focus should be looking at the competition in your sector or the area where the app fits in the market.
Like novels and film ideas, there isn't really anything new out there. Are there other, similar apps already out there? The answer is almost definitely yes. Don't let it put you off if you find out that your app idea is not entirely original, however. Take a look at what is currently on offer and make a list of the good and bad points of each product.
The next big question will determine how successful your app is going to be and it's really important.
How do you make your features different and better?
Developing a critical eye is not easy, especially if you aren't an app developer or have little or no knowledge of marketing. The good news is that a little common sense can go a long way here. Think about what kind of features you would like to see and what is likely to make a difference to your audience.
2. Research your users and your market
The user experience is vital in developing any digital product nowadays. You next step, therefore, is to reach out to prospective users and explore the market for your app idea. This can be a fairly lengthy and complicated process and usually involves a mix of investigation and data that is already out there.
You'll find that users will have a core set of features they are going to want included, whichever app you are developing. There may be other features, however, which they would like to see but haven't found on any existing app so far. This gives you something concrete to latch onto which can set you apart from the competition.
Getting feedback and information from your users and investing in market research are vital for success. It's also the one area that many fledgeling app developers fail to engage with, either because of budget constraints or the mistaken belief that their initial idea is all they need.
3. Create wireframes from your feature ideas
Once you have done the groundwork and listed your features and understand what you are delivering for users, the next step is to start fleshing out the design. Wireframing is the process of creating simple outline diagrams of your interfaces, like a kind of blueprint, to work out the best way to arrange information, navigation, and how your users will flow through the features.
It allows you to move things around and come up with the best design that meets the user experience as explicitly as possible. You'll be basing this on your research with users themselves and, hopefully, you'll be confident on what you are putting together.
It's a good idea to have a design system in place as this can help with the positioning of elements such as your logo, the typeface that is going to be used and colour schemes. This is particularly true if you have several people including a development team working on the project.
4. Design life-like interface mock-ups based on the wireframes
The next stage is to start creating one or more prototypes based on your wireframes. It's rare that what you envisage actually works perfectly the first time in reality. Once you get into the mock-up phase, you'll begin to understand how the different elements fit together.
It's important at this stage to get feedback once you think the design is where you would like it to be. Most developers do this by testing, a process where people actually using the app are monitored and their opinions and activities assessed.
You might find that moving element A to position X, for example, will make your app easier to use. There may be some elements that are used far more than others. You'll be able to gauge how easy or how frustrating a particular part of your app is.
It's important to act on any new information that usability testing provides. Your app will undoubtedly need to be refined in some ways and you shouldn't fall into the trap of ignoring the evidence – this can make a huge difference to the success or failure of your app.
Setting a strong foundation for your app development is key. Without doing the initial work, you will be largely trusting to chance when it comes to the final product. Yes, you can convince yourself that you have a really good idea. But you still have to back that up with plenty of research and implement a development process that is both robust and meaningful.
If you want to work with a team that has its finger on the pulse of app development and can help bring your great idea to life, contact us today to find out more.