While many small businesses and entrepreneurs have taken to the convenience of online-only business banking through smartphone apps, there is sometimes no substitute for the security of opening a trading account with a traditional banking giant. The Hongkong and Shanghai Banking Corporation, better known simply as HSBC, is a fixture of the British high street – but how do their business banking options stack up?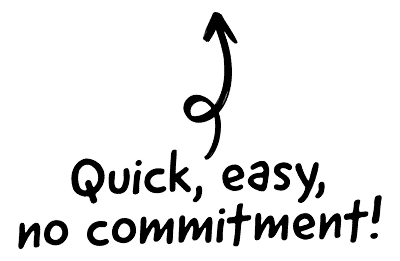 Does HSBC support business banking?
HSBC offers a range of business bank accounts, so you're sure to find an option that fits your company profile. You can open a charity bank account through HSBC if your business is a non-profit, while more traditional ventures, from sole traders to multinational conglomerates, are also catered for.
Business banking alternatives compared

Co-Op Business Banking
✓ Business Current Account
✓ Online, App & High Street Banking
✓ Quick & Easy Application Process


HSBC Business Banking
✓ Business Current Account
✓ In-Branch, Online & App Banking
✓ FSCS Protected


Metro Business Banking
✓ Business Current Account
✓ High Street Presence
✓ FSCS Protected


Mettle Business Banking
✓ Business Bank Account
✓ Online & App
✓ Quick & Easy Application Process


Monzo Business Banking
✓ Business Current Account
✓ Dedicated mobile app experience
✓ FSCS Protected


Tide Business Bank Accounts
✓ Free, Plus, or Pro Account
✓ iOS & Android Mobile App
✓ Upload & Auto-Match Receipts


Virgin Money
✓ Business M Account
✓ In-Store, Online & App Banking
✓ Insights & Forecasting Platform

Is my company eligible for a HSBC business bank account?
If you plan to apply for a HSBC business account, you'll need to provide evidence that you are aged 18 or over, and have a UK residential address and mobile number. You will also need to be registered as a sole trader with HMRC, or as the director of a business listed on Companies House.

The CRM platform to grow your business
Great for entrepreneurs
Powerful data analytics
Manage sales and data

Seamlessly connect data, teams, and customers
Cutting-edge marketing
Ideal for teams or solo use
Measure sales conversions

Powerful web builder and advanced business tools
Great for startups
Powerful web page builder
E-commerce available

Supercharged content planning
Great for marketing
Better than lists or sheets
Manage social media

Create a new website in 10 minutes. Easy.
Launch your website fast
Powerful data intuitive
No coding skills needed
HSBC does not specify any business sectors that it will not accept as customers, but it is safe to assume that any high risk industry, including pharmaceuticals, adult entertainment, financial services (including cryptocurrency trading), or gambling, will necessitate extending questioning and may still be declined.
What business banking accounts does HSBC offer?
Leaving aside charity bank accounts for a moment and focussing on HSBC's more traditional business banking options, you have three main options. Each of these has its own pros and cons and will suit different needs.
| Type of HSBC business account | What is it? |
| --- | --- |
| HSBC Kinetic | An online-only bank account that is managed exclusively through the Kinetic app. This approach is not for everybody, but it could save you a lot of money in fees. |
| Small Business Banking Account | Designed for sole traders or start-up companies, this account can be managed in person. This account is ideal for an SME with a turnover below £2m per year that requires branch services. |
| Business Banking Account | A traditional business bank account with higher fees than the alternatives above, but fewer restrictions. This account is intended for larger businesses with a turnover above £2m per year. |
HSBC business bank accounts compared
The Kinetic account is an option if you're happy to stick with online banking, and do not extensively trade overseas – while you can accept non-£GBP transfers into this account (for a fee) you will not be able to hold a balance in any foreign currency. If you wish to conduct your banking in person or make numerous transactions in foreign currencies, you will need a Startup Banking Account or a standard Business Banking Account.
How do I set up a HSBC business bank account?
If you're interested in opening a Kinetic business account, you'll need to download the Apple or Android app to undertake the process. You should get an answer from HSBC within 72 hours, though you may need to answer some questions before your application is approved.
If you want to open a more traditional business banking account, it may be worth making an appointment with your local branch of HSBC. This will ensure that any complex questions about your business arrangements can be answered on the spot, and you're likelier to have an active bank account by the time you walk out of the door.
What are the advantages of setting up an HSBC business bank account?
HSBC does not take a one-size-fits-all approach to business banking. This bank understands that different business models have varying needs, so the choice of different accounts is welcome.
All HSBC accounts, including Kinetic, offer easy access to credit. This is an advantage Kinetic has over banking apps like Mettle, Tide, or Monzo. Account holders can apply for a business overdraft, a business credit card, or even an unsecured loan, safe in the knowledge that they are borrowing from a reputable resource.
Whether you hold a Kinetic account or a more traditional business account, HSBC's online banking services are comprehensive, ensuring that you can keep a close eye on your incomings and outgoings. These apps have excellent reviews on their respective stores, suggesting customers find them reliable and user-friendly.
What are the drawbacks of setting up a HSBC business bank account?
If you are basing your decision to bank with HSBC on the ability to conduct your financial affairs in-branch, ensure that this bank will maintain a presence in your area. HSBC closed down 69 branches in 2022, and a further 114 sites are earmarked for shuttering in 2023. You could use a Post Office counter if there is no HSBC near you, but services will be limited and the fees are higher.
As we will elaborate upon in a moment, HSBC has a very poor reputation amongst peers and other users. Customer service appears to be the biggest issue, with most opinions suggesting that it is very difficult to get help over the telephone.
While most HSBC accounts are free to maintain for 12 months, monthly maintenance fees kick in after this time, including Kinetic accounts, as well as a range of microtransaction fees. The interest rates on credit taken out with HSBC are also not the most competitive.
What fees are involved with running a HSBC business bank account?
All business bank accounts with HSBC will attract fees. Most are free of monthly charges for 12 months, but after this period, the charges break down as follows:
| Type of feature | Kinetic account fee | Startup account fee | Business account fee |
| --- | --- | --- | --- |
| | | | |
| Monthly fee | £6.50 | £8 | £10 |
| ATM withdrawals | 0.60% | 25p + 0.60% | 25p + 0.60% |
| Bill payments in branch | £10 | £15 | £15 |
| Branch or ATM credits to account | £1 | £1.50 | £1.50 |
| Branch withdrawals | £1 + 1.10% | £1.50 | £1.50 |
| Cash deposits | 1.10% | 1.5% | 1.5% |
| Cheque payments | N/A | £1 | £1 |
| Cheque credits to account | 50p | 50p | 50p |
| Cheque outgoing payments | N/A | £1 | £1 |
| Non-£GBP payments | 2.75% each | £96 per year | £180 per year |
List of transaction and account fees and charges for HSBC business bank accounts
Domestic electronic transfers in and out are free on all HSBC business accounts. Credit interest rates will vary depending on your unique circumstances.
What is HSBC's reputation among business banking customers?
This is one area that HSBC really struggles in. The official HSBC profile on TrustPilot has a score of 1.3 from 5 from 7,239 reviews – that's considered Bad, and holds par with Virgin Money.
You may – correctly – think that disgruntled personal bank account holders are dragging this score down, but a second, unclaimed profile set up exclusively for HSBC Business does not fare much better, attracting 235 reviews with a mean score of 1.1 from 5.
Now, any banking profile on a site like TrustPilot merits further investigation. Finances will always be an emotive subject, and it's much likelier that customers will feed back following a negative experience than a positive one – few people will feel passionate enough to leave a 5-star review for a bank that does exactly what they need, when they need it. That's a bare minimum expectation.
Do take the time to read and consider the reviews on HSBC, though, and decide if you feel these common complaints are likely to cause issues for you in your attempts to run a successful business.
Verdict
HSBC offers a welcome selection of different business banking accounts, and the availability of credit lines to act as a safety net will be music to the ears of many small business owners. Be wary of the fees involved with banking with HSBC, though, and consider whether the bank's lacklustre reputation for customer service is a risk that you are willing to take.