When it comes to prominent players in the mobile card payment processing market, iZettle and SumUp must surely be top of the list. We take a look at how they compare not just with each other, but other players in the marketplace.
Get quotes for card processing products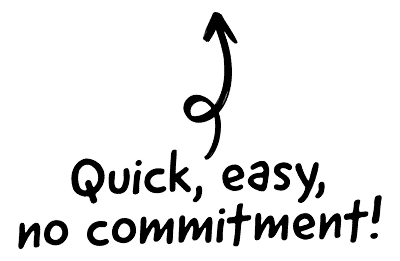 The use of cash and cheques in the UK is diminishing, a trend that is set to continue with the recent coronavirus pandemic hastening the demise of cash payments in particular. For small businesses, the need to invest in a reliable, secure card payment processing system has never been more pressing. As well as processing card payments in-store, businesses also need to consider being able to process online card payments too.
There are many options, all of which are affordable as well as boasting a range of security features and abilities. But it can be difficult to sort through all the different providers. But the most cursory of web searches will consistently return iZettle and SumUp in the top results, marking both out as being popular providers. What do they offer and is one better than the other?

The CRM platform to grow your business
Great for entrepreneurs
Powerful data analytics
Manage sales and data

Seamlessly connect data, teams, and customers
Cutting-edge marketing
Ideal for teams or solo use
Measure sales conversions

Powerful web builder and advanced business tools
Great for startups
Powerful web page builder
E-commerce available

Supercharged content planning
Great for marketing
Better than lists or sheets
Manage social media

Create a new website in 10 minutes. Easy.
Launch your website fast
Powerful data intuitive
No coding skills needed
Overview of iZettle and SumUp
iZettle
A Swedish company, iZettle has been in the marketplace since 2010 and is considered to be an established company with a great product. Their Card Reader 2 is lauded as being one of the most sophisticated available to date, matched by a point of sale app that is responsive and user friendly. They operate a single fee structure too, and their card reader accepts all major card types and NFC payments.  
SumUp
On the other hand, SumUp is based in London, launching in 2011, and since then, they have consistently pushed their way to the top four contenders in the mobile payment processing market. There are two card readers from which to choose, and the basic features of their point of sale app aid easy transaction With an attractive pricing structure, they also have some of the lowest transaction fees and no monthly subscription fee either. 
Which has the best product offering – iZettle or SumUp?
Both offer similar services, but their products come from a slightly different angle.
SumUp has taken the no-frills, no-fuss approach by deliberately offering a small range of products and focussing on quality. iZettle, on the other hand, have focussed on providing a larger range, setting their sites firmly on larger businesses. That said, their products are worthy contenders for small businesses to consider.
| SumUp | | iZettle | |
| --- | --- | --- | --- |
| SumUp Air | Their product selection may be small. SumUp is the only company to offer two readers. This is the smallest reader and although small, still has a screen and a 10-digit keypad. | iZettle Card Reader 2 | This is their second generation of card reader and is arguably one of the best readers around. They've moved away from their previous third-party model. And it comes in a choice of colours – white or black. |
| SumUp 3G | This is their second reader, and unlike the Air, a POS app is not needed. It has an inbuilt SIM card with unlimited data instead. Great for when your phone or tablet is running low on battery as it operates independently. | Stands | They also make a stand for your iPad, tablet or card reader, ideal for keeping the payment station tidy. |
| POS Register | SumUp offers a full point of sale system combining table, cash drawers, receipt printer and the SumUp Air in one bundle. This package streamlines till or payment point. | Cash Drawer | If you do take cash payments, then you'll be able to keep coins and notes secure with the sturdy iZettle cash drawer. |
| | | iZettle Receipt Printer | They also offer a range of receipt printers that connect via BlueTooth or WiFi to your mobile card reader |
| | | Store Kit | Available from £259, you buy the whole store kit, a great catch-all option if you want the full point of sale system. |
So, which is best? It's hard to pick a clear winner as it all depends on your business needs. If you want to be spoilt, then head on over to iZettle, but the two separate card readers from SumUp offer great value for money. Arguably, both offer a complete, all-in-one point of sale systems too.
Which card reader is easiest to use?
Easy to use card readers that respond when you need them too are essential. Is there a clear winner between the two?
SumUp
iZettle
✓ Two card readers

✓ SumUp 3G is larger than the SumUp Air

✓ Slightly bigger than the Square card reader

✓ Easy to use – tap, swipe or enter PIN

✓ Long-lasting battery capable of up to 500 transactions before it needs recharging

✓ SumUp 3G has a built-in SIM card, ideal if you don't want to use a phone or table to process transactions

✓ Both readers accept MasterCard, Visa, Visa Debit, Visa Electron, American Express, Maestro, UnionPay, V Pay, Diners Club and Discover

✓ Processing NFC payments from Apple Pay, Android Pay but not Samsung Pay
✓ iZettle Card Reader 2 is one of the best on the market

✓ small but sturdy

✓ accepts the same extensive range of payments as SumUp

✓ contactless, swipe and PIN entry

✓ works 25% faster than any other card reader

✓ as well as accepting all major credit and debit cards, it also takes JCB

✓ NFC payments are also processed effectively, including Samsung Pay unlike SumUp
When it comes to functionality, iZettel just pips SumUp into the number one spot.
Which point of sale (POS) app is better?
When it comes to processing transactions, you want a POS app that is smooth, secure and easy to use. Unless you are using the SumUp 3G with its integrated SIM card, the POS app is an important consideration.
SumUp
iZettle
✓ A great app but basic

✓ You can create a product library with images, prices and categories
✓ Add tips

✓ Carry out refunds

✓ Send email invoices or receipts

✓ Also has a function to turn your phone into a barcode scanner

✓ Mature reporting functionality

✓ Can connect to bookkeeping software such as Xero
✗ Lags behind in terms of checkout payment options as only cards and cash can be accepted

✗ No option for gift cards, vouchers or to split payments

✗ No ways of adding tips to payments either
If you are a small business with the simplest of card processing needs, then the POS app from SumUp offers you more than enough. If you see your business growing in the coming months, the better option may be to consider iZettle in the longer term.
Comparing the cost of SumUp Vs iZettle
The costs and fees of both compare well.
SumUp
iZettle
✓ No monthly fees

✓ No contract

✓ Purchase card reader outright

✓ SumUp Air £29 +VAT

✓ SumUp 3G £99 +VAT
✓ No monthly fees

✓ No contract

✓ Purchase card reader outright

✓ iZettle Card Reader 2 £59 +VAT
The costs of card readers from both are very similar, and with offers available from time to time from both providers, it pays to grab them when you can, SumUp is the cheaper choice, but whichever one you opt for, you are buying a superior card reader machine.
Transaction fees
You'll need to consider the fee you will pay every time a customer uses their card to make a purchase. These transaction fees apply online and when customers are buying at a physical location such as a store.
SumUp
iZettle
1.69% fixed transaction fee for all debit and credit card type

If payments are processed via the virtual terminal fee, it is charged at 2.95% + 25p
1.75% flat payment processing fee
SumUp is cheaper with regards to the overall running costs and so if you are mindful of your budget, then they are clearly a front contender for you. However, balance this against the other factors discussed so far, such as the quality of the machine and POS app.
How quickly do SumUp and iZettle deposit fund into business bank accounts?
Both providers have short settlement delay periods with iZettle just sneaking into the lead. Funds are transferred in your bank or merchant bank account within three days by SumUp with SumUp offering settlement periods of between one and three days.
Which is more secure – iZettle or SumUp?
For many customers and businesses and alike, the issues around safety and security are still pressing issues.
SumUp – as well as being PCI-DSS compliant, SumUp also uses SSI and TLS systems to encrypt data. They do it all so as a merchant, you don't need to worry.
iZettle – they take security seriously, including a tamper-proof card reader design. Any signs of tampering and the unit shuts down.
If you have a cautious approach to security, you'll appreciate the security systems on offer from iZettle.
What about customer support?
When things go wrong, or you have a question you need answering, you want to be confident that your card reader provider is on hand to help sort things out.
SumUp
iZettle
✓ Heavy emphasis on online Support Centre and their library guides

✓ Ticket-based email service

✓ Phone lines operate between 8am and 7pm weekdays and 8am to 5pm on Saturdays
✓ Also boasts a written resource self-help section

✓ Ticket-based email system

✓ Phone line support available between 9am and 5pm weekdays
You can also sign up for iZettle Go PLUS membership for an extra £29 per month you can have phoneline support until 8pm on weeknights and Saturdays. SumUp offers Saturday support as standard.
SumUp seems more tuned in to customer demands with a clear availability during weekdays and Saturday without charging a premium fee.
Who is better – SumUp or iZettle?
SumUp has a very simple product offering which may suit small businesses well, especially those taking their first tentative steps into accepting card payments. With the choice of two readers, many businesses like the choice of the affordable smaller reader against the standalone version.
iZettle has the edge when it comes to POS apps with great credibility and functionality in reporting. Essentially, if you want your system to be a little more sophisticated, iZettle pips SumUp into second place.
How do SumUp and iZettle compare to the others?
But these two card reader providers and processers are not the only providers in this competitive marketplace. How do they stack up against the others?
Feature
SumUp
iZettle
PayPal
Stripe
Square
WorldPay
Card reader cost
SumUp Air £29 +VAT

SumUp 3G £99 +VAT
iZettle Card Reader 2 £59 +VAT
Uses the iZettle Card Reader £59
£49 or £249
£19
£69 or rent a card reader for £4.99
Transaction processing fees
1.69%
1.75%Flat fee
1.75%
1.4% + 20pMore for non-European cards
1.75%

Flat fee

2.5% online and invoice payments
2.75% per transaction fee for pay-as-you-go customers

£19.95 a month for subscribers
Monthly subscription
✗
✗
✗
Various packages on offer
✗
Optional £19.95 a month
Customer support
Offers Saturday morning phone support as standard

Email ticket support system
Monday to Friday phone support

Email ticket support system
Through iZettle
Paid for premium version for large businesses. Free for smaller businesses.
Users describe customer support as "wonderful"

However, it is one of the providers with one of the highest 'withholding' rates of money. This is where a provider is suspicious of activity and can 'freeze' payments into bank accounts.
24/7 customer support via phoneline
Reviews
Scores an average of 4.5 stars
Scores an average of 4.5 stars
Ideal if you have a PayPal account. Highly recognised and considered safe by many customers.
Brings a wealth of reporting and functionalities to managing merchant accounts. Great for larger businesses with several outlets, including online.
NO charges or fees for

Refunds

PCI compliance

Activation

Early termination

Interchange

Chargebacks

Cash payments

Inactivity
Users give it an average of 4 out of 5 stars. High level of functionalities makes it attractive to growing and big businesses.
Is there are an outright winner?
Before a business makes a decision, it needs to understand what it needs from a card reading machine. For simplicity and ease of use, SumUp is the top contender. For something with a little more to it, iZettle is ideal. For larger businesses, PayPal, Stripe, Square and Worldpay offer more in terms of flexible packages and reporting systems.