Sitting proudly alongside HSBC, Barclays, and NatWest as one of the "big four" British banks, Lloyds is one of the most famous names in the world of high street banking. In a changing world, is this reputation and history still enough to make Lloyds Bank a premier name for business customers, or is time for this black horse to be put out to pasture?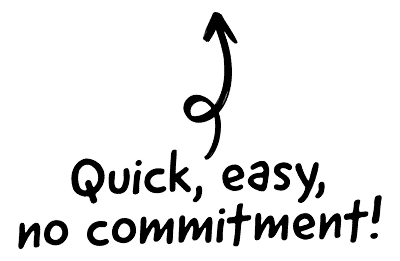 Does Lloyds Bank support business banking?
Yes, Lloyds Bank offers extensive business support services to sole traders and SMEs looking to open an account. In addition to the two business current accounts that Lloyds offers, which we will discuss in a moment, Lloyds Bank business customers can enjoy access to the following (subject to approval) –
Business overdrafts of £500 – £25,000, charged at an EAR of 10.85% above the Bank of England base rate
A business debit card, which can be used all over the world
Business credit cards which can be repaid on an amortised basis (average APR of 22.4%), or interest-free charge cards that attract zero interest when repaid in full each month
Business savings accounts
Business loans of all sums
Invoice financing and invoice factoring to assist with short-term cash flow
This array of financial products is a feather in the cap for Lloyds Bank – this institution offers more to business customers than many high street competitors.

The CRM platform to grow your business
Great for entrepreneurs
Powerful data analytics
Manage sales and data

Seamlessly connect data, teams, and customers
Cutting-edge marketing
Ideal for teams or solo use
Measure sales conversions

Powerful web builder and advanced business tools
Great for startups
Powerful web page builder
E-commerce available

Supercharged content planning
Great for marketing
Better than lists or sheets
Manage social media

Create a new website in 10 minutes. Easy.
Launch your website fast
Powerful data intuitive
No coding skills needed
Business banking alternatives

Co-Op Business Banking
✓ Business Current Account
✓ Online, App & High Street Banking
✓ Quick & Easy Application Process


HSBC Business Banking
✓ Business Current Account
✓ In-Branch, Online & App Banking
✓ FSCS Protected


Metro Business Banking
✓ Business Current Account
✓ High Street Presence
✓ FSCS Protected


Mettle Business Banking
✓ Business Bank Account
✓ Online & App
✓ Quick & Easy Application Process


Monzo Business Banking
✓ Business Current Account
✓ Dedicated mobile app experience
✓ FSCS Protected


Tide Business Bank Accounts
✓ Free, Plus, or Pro Account
✓ iOS & Android Mobile App
✓ Upload & Auto-Match Receipts


Virgin Money
✓ Business M Account
✓ In-Store, Online & App Banking
✓ Insights & Forecasting Platform

What business banking accounts does Lloyds Bank offer?
To qualify for the many and varied features open to Lloyds Bank business customers, you will need to open one of two business current accounts open to SMEs and sole traders.
The Sole Trader, Small Business, and Start-up Account is open to any business with a turnover below £3m per year.
Companies that generate this level of income will need to apply for the Larger Business Account, which offers even greater perks but will also attract higher monthly fees.
You can choose from two tariffs if your turnover exceeds £3m – Business Extra, which has a lower monthly fee but more microtransaction fees, or Electronic Business, which costs more up-front but will not charge for any online transactions.
A Community Account is also available for non-profits.
A Lloyds Bank business current account can be managed online, in person at a branch, or via the Apple or Android app. All business accounts will qualify for three months of Lloyds Bank's in-house bookkeeping software free of charge.
Is my company eligible for a Lloyds Bank business bank account?
Lloyds Bank are comparatively welcoming to new business customers, and will not reject an application from a business with sound credit, an appropriate annual turnover, and a business model that is not considered high risk.
Companies that deal with adult entertainment, gambling, pharmaceuticals, money lending, cryptocurrency, or arms construction and trade are likely to face deeper lines of questioning, and potentially have an application rejected out of hand.
How do I set up a Lloyds Bank business account?
If you are interested in having Lloyds Bank represent your business finances, make an appointment to visit your nearest branch or apply online using the website. Discussing your needs in person will usually result in a much faster resolution – applying online could take as long as six weeks.
What are the advantages of setting up a Lloyds Bank business account?
Like many high street banks, Lloyds has closed a number of branches over the last few years and will likely continue to do so. However, Lloyds Bank is still one of the most widespread and commonplace names on the British high street if you prefer to do your business banking in person.
Lloyds Bank offers more products and services to business customers under one roof than many high street rivals or challengers can offer. If you are eligible for everything a Lloyds Bank business account has to provide, you're unlikely to ever need another provider.
Many business customers with Lloyds Bank will enjoy access to industry expertise as part of their account offering, which could be invaluable to entrepreneurs and new SME owners.
What are the drawbacks of setting up a Lloyds Bank business account?
Like many high street banks, setting up a business account with Lloyds can be a long and arduous process. If your business model is in any way complicated, it could be as long as six weeks before you are up and running – with a great deal of administration along the way.
Lloyds Bank is such a big name that it can pretty much name its price when it comes to assigning fees, charges, and interest rates. This is not the most competitively-priced business account, especially when compared to smaller high street rivals like Metro Bank or challengers such as Countingup, Mettle, Tide,Starling Bank, or Monzo.
What fees are involved with running a Lloyds Bank business account?
If you operate a Lloyds Bank business account, you will accrue the following fees and charges.
| Type of fee | Small Business Account | Larger Business Account (Business Extra Tariff) |
| --- | --- | --- |
| Monthly account fee | £7 (free for 12 months) | £15 |
| Automated payments and debits | Free | Free |
| Cash transactions | £1 per £100, dropping to 90p per £1,000 after £1,500 | 90p per £1,000 |
| Cheque transactions | 85p per transaction | 75 per transaction |
| ATM withdrawals | Free | 37p per transaction |
| Debit card purchases | Free | 37p per transaction |
| Overdraft fee | £12 per month plus interest | £12 per month plus interest |
Lloyds Bank business account fees and charges
The Electronic Finance tariff for larger companies costs £20 per month, but is devoid of these smaller fees.
There are cheaper options on the market, but other banks will not offer quite as many services as Lloyds under a single banner. Choose your bolt-ons carefully though, ensuring you do not end up paying a substantial sum for services you will not use.
What is Lloyds Bank's reputation among business banking customers?
Only three things in this life are certain. Death, taxes, and high street banks enduring a very poor reputation on collated review sites. Lloyds Bank joins high street rivals in suffering a Bad rating on TrustPilot, scoring 1.6 from 5 out of over 3,000 reviews. That's very slightly higher than most rivals, but it appears that customer satisfaction remains at a premium.
As is so often the case, customer service appears to be the primary problem. Any institution as large as Lloyds Bank will invariably struggle to keep up with demand, and many users complain of long wait times for telephone support, with a handful of these reviews also claiming that the agent at the other end of the line was unable to resolve a problem.
Summary
Entrusting your business banking to a service as large as Lloyds means taking the rough with the smooth. On the one hand, you'll enjoy access to a range of different features which means, on paper, you'll have all your financial needs met by a single institution.
On the other, your account will simply be considered one of several thousand on the books and you're unlikely to receive much in the way of personal service. Weigh up how much this matters to you, and proceed accordingly.