Marketing support is arguably the most crucial element of any business. It's a simple equation. If consumers are not aware of your business, they will not utilise your services. That, of course, means they will not be spending money on your products or services.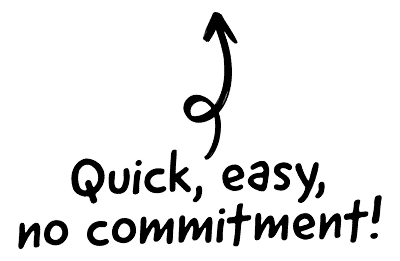 If you're going to assign a budget and staff attention to marketing, you'll be keen to ensure that you see an appropriate return on your investment. Marketing support can help ensure this happens.
What is marketing support?
Marketing support involves relying upon a team of experts to create – and, more importantly, sustain – a marketing campaign. Cracking the marketing code is rarely straightforward, so if you happen across a campaign and brand identity that captures the imagination of your audience, work to maintain this.

The CRM platform to grow your business
Great for entrepreneurs
Powerful data analytics
Manage sales and data

Seamlessly connect data, teams, and customers
Cutting-edge marketing
Ideal for teams or solo use
Measure sales conversions

Powerful web builder and advanced business tools
Great for startups
Powerful web page builder
E-commerce available

Supercharged content planning
Great for marketing
Better than lists or sheets
Manage social media

Create a new website in 10 minutes. Easy.
Launch your website fast
Powerful data intuitive
No coding skills needed
Of course, an SME could handle this themselves. After all, nobody knows a business better than those who founded and run it. A successful marketing campaign is akin to a delicate flower, though – it needs to be watered, kept in sunlight, and constantly maintained. Can you take on this responsibility single-handed, or would you benefit from support and assistance?
What are the business arguments for having marketing support in place?
There are two things a business can never enjoy too much of – time and income. With a reliable marketing support team and strategy in place, your company is likelier to benefit from both.
Time is arguably the most critical commodity when doing business. Marketing takes time to perfect, and you'll likely need to run a handful of experimental campaigns before finding one that works. Take Nike, for example. While this athletic clothing brand has been in operation as we know it since 1971, the "Just Do It" slogan was not introduced until 1988.
This masterstroke of branding sent the business supernova. Consider how much time and effort went into alternative brand identities before this, though, and how many hours were spent perfecting the core message behind "Just Do It"? Perhaps more importantly, how much effort has gone into keeping the slogan relevant and recognisable for 34 years and counting?
As the popular adage claims, time is money. If your staffing team are burning the midnight oil attempting to crack the code of successful marketing, other components of a business may fall by the wayside. By seeking marketing support, your business can defer to professionals and concentrate on different aspects of building your company. You can provide the broad strokes of your brand identity to a third party, then take a backseat as promotional geniuses work their magic.
Yes, there will be a financial outlay required for this. If you choose the right support provider, you'll see a significant return on investment in terms of conversions – without losing your own time, which could have been spent on other aspects of a business. Ultimately, we all have our strengths. By enlisting support, you can concentrate on playing to your own while superior salespeople help promote your offering to a soon-to-be-captive audience.
What types of marketing support are available?
As a business owner, you call the shots when it comes to marketing support. Based on what you have to offer and your core audience, you'll know where you need the most help. Overall, though, marketing support can usually be divided into four core categories.
Creative marketing support
If you're looking for support in your marketing, you first need something to market. Content creation is at the beating heart of advertising and brand building, providing aspiring customers with a way to connect with your business.
You may choose to create this yourself, or you may prefer to outsource the task to professionals. Whether you're crafting blog posts for an inbound marketing strategy, filming videos to go viral on social media, encouraging interaction on a website to generate conversions, or anything else, it's crucial to master your content.
Once you have this in place, you can consider bringing in support to get the greatest return on your investment. The most compelling blog posts in the world and most visually striking videos imaginable will count for nothing if they are not reaching the right eyes. Marketing support will ensure that quality and quantity of audience attention are aligned.
Design marketing support
If you're struggling to connect with an audience, consider why this may be. The solution may be comparatively simple – while you have a strong identity that is reflected in your prose, this is not matched by your branding aesthetics.
Bringing in design marketing support will encourage a root-and-branch review of your visual identity. This will begin with your logo design, and will take in your website design, promotional materials, and anything else that involves appearance. This will help build an emotional connection between brand and consumer.
Personalised promotional marketing support
Marketing has changed a lot in the last decade, with a greater emphasis than ever on digital and online communication. There is still a place for personalised promotions when marketing, though, such as giveaways that feature branded merchandise.
Think carefully about what may be considered helpful enough to your target audience. Branded USB sticks are cheap to create, for example, but are unlikely to gain much of a reaction from any recipient. Other examples of personalised promotional marketing include mugs, pens, and lanyards. A marketing support specialist can also help a business build allegiance from consumers, potentially through a loyalty program.
The core benefit of personalised marketing is helping existing and potential customers feel seen and heard. You give the impression that your business regards them as individuals with unique needs and wishes, not walking ATMs. It's a fine line to walk, but marketing support can help you pull it off.
Digital marketing support
We live in a digital world, which could be considered a blessing or a curse. On the one hand, online marketing tends to be considerably cheaper than printing and distributing hard copy materials. What's more, digital marketing can be carefully tailored to your direct target audience, cutting out the waste of inappropriate leads.
Arguably the most famous example of digital marketing is search engine optimisation. SEO campaigns will help you battle it out with business competitors for the coveted slots on Google's first page. SEO services can also be run in conjunction with social media marketing, which is responsible for a great deal of consumer awareness in the 21st Century.
Be aware, though, the digital marketing landscape changes like the wind. You'll need to be on top of the latest and greatest developments to avoid being left behind. If you're picking and choosing where you should bring in specialist marketing support, give priority to digital assistance. This is the field in which third-party experience and knowledge can make the most significant difference.
External marketing support vs employing a team
Once you have determined that you need marketing support, you'll have another decision to make as a business owner. Will you bring in external support, such as a marketing agency, or hire a specialist marketing team to work on a salaried basis? There are pros and cons to both approaches.
Marketing agencies can provide a wealth of experience, gained from working with an array of different clients over a prolonged period. This means that an agency team will always have an up-to-date perspective and expertise in troubleshooting potential concerns. A price tag will be attached to this knowledge, but most agencies will offer a bespoke package tailored to your unique needs. Feel free to contact Creative.onl for a no-obligation quote as to how we can assist with marketing support.
Bringing in your own marketing team could work out cheaper, at least theoretically. You will be operating on set salaries, regardless of additional tasks or shifting landscapes. Do not forget, though, you'll also need to pay for benefits packages, hardware (such as computers and phones), and keeping up to date with software packages. Additionally, permanent staff bring experience from their previous roles into your business but find their external education ceases here.
One way to get the best of both worlds is to bring in contracted marketing support. You may want to reap the benefits of dedicated support from a marketing expert who works from your place of business without the pressures of employing staff on a full-time basis. A contractor will be willing to come in for a set period under a pre-agreed remuneration package. You may be better off utilising an agency in such an instance, though. You'll get an equivalent level of flexibility and a broader pool of industry experience.
Where to find marketing support?
If you're going to bring in marketing support on a salaried basis, speak to a recruitment consultant – ideally one that offers a headhunting service. This ensures that you'll gain access to the greatest possible talent pool.
Of course, you could just place an advertisement for the role(s) on a portal like Indeed, but you'll then face the additional labour of sifting through CVs and applications.
If you decide to bring in an agency, take to Google. Investigate the many and varied agencies that provide marketing support services and create a shortlist of prospective providers.
Bringing in the services of a contractor is similar. You'll still be conducting your search online, but instead of job portals, check common freelancer and contractor hangouts such as Fiverr, People Per Hour and Upwork.
Questions to ask your shortlist of marketing support providers
Whatever approach you take to recruiting marketing support, a primary concern should be personal chemistry with your existing in-house team. Ensure that the agency or contractor works well with your employees.
To ensure that you make an ideal hire, frame the following questions during an interview process.
Does the provider have a particular speciality – and if so, does this match your needs as a business?
How hands on will the marketing support provider look for you to be? Are they seeking a client or a collaborator? Will your feedback be taken on board?
What does the provider in question think of your existing marketing campaign and approach? What would they do to improve upon it?
Does the provider understand your target audience? How will they work to appeal to these consumers?
How flexible is the provider in terms of working hours and delivery times? Do these conditions line up with your own needs?
What direct experience in your industry does the provider hold? What challenges have they faced in this sector, and how were they overcome?
How does the provider measure success? Do you share the same definition of this, and can you agree upon what would be considered an appropriate return on investment?
This final question ties into a substantial concern we are yet to address – finance. Ensure that your choice of provider offers services that fit into your marketing budget.
How much should marketing support cost?
All agencies and contractors will have a unique price point, so you'll need to ensure you discuss this before you begin a working relationship.
Many factors will influence the cost of marketing support, including:
Sector. Different marketing support services come at different prices. Content marketing services, for example, will be much costlier than anything more basic
Experience. The longer your provider has been in the game, the more they'll know – and knowledge comes at a price
Location. You'll bring in a marketing provider local to your workplace in an ideal world. Location will play a role in how much a provider charges, though. An agency based in Central London, for example, will likely charge more than an equivalent in Hull – while looking overseas will reduce costs even further
Service Level. If you're looking for marketing, you should not be paying for a complete marketing service. Ensure your expectations are mirrored by price points
You should be able to avoid any hidden costs, especially if you bring in the services of an agency. Get all financial discussions and concerns out in the open before commencing work, ensuring that all anticipated expenses are written into a contract.
If you would like to learn more about how Creative.onl can aid your business with marketing, please do not hesitate to contact us for a free, no-obligation quote. Our friendly and experienced team would love the opportunity to discuss your needs!