(4 / 5)
Moneysoft was launched in 2000 and has steadily built a reputation – and customer base – worthy of respect. Thousands of businesses of all sizes now use Moneysoft Payroll Manager (with many more also enjoying the use of Moneysoft Money Manager), and HMRC officially recognises the software.
Compare prices for payroll & HR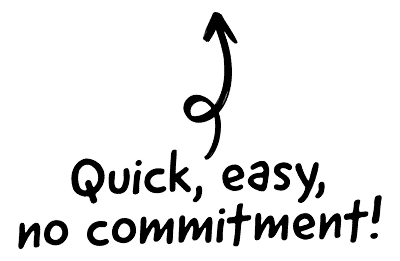 This suggests that Moneysoft could be the perfect solution for any SME's payroll and HR needs – let's take a closer look at the software and find out.
Who is Moneysoft for?
Moneysoft can be used by businesses of all sizes, with price plans designed to suit start-ups and microbusinesses, growing medium-sized enterprises, and larger SMEs employing up to 250 staff. If your business has a payroll exceeding this number, you will need to look elsewhere for your needs.

The CRM platform to grow your business
Great for entrepreneurs
Powerful data analytics
Manage sales and data

Seamlessly connect data, teams, and customers
Cutting-edge marketing
Ideal for teams or solo use
Measure sales conversions

Powerful web builder and advanced business tools
Great for startups
Powerful web page builder
E-commerce available

Supercharged content planning
Great for marketing
Better than lists or sheets
Manage social media

Create a new website in 10 minutes. Easy.
Launch your website fast
Powerful data intuitive
No coding skills needed
Moneysoft is a good option for a business that does not just handle in-house employees' payroll but also brings in a lot of third-party support, such as contractors.
You can also use Moneysoft to create payslips, P60s, and other essential materials and sync the software with Money Manager 7, sister software that handles all a business's accountancy needs.
Overall, Moneysoft is probably a little expensive for a microbusiness. Still, we'd say it's among the most efficient and cost-effective payroll solutions for a larger SME, especially one with further ambitions to grow and evolve.
Who is Moneysoft not suitable for?
There's an elephant in the room when it comes to Moneysoft that needs to be addressed before we go any further. This software is not cloud-based and must be installed on a desktop or laptop computer. That does not need to be a disaster, but it may immediately eliminate it from consideration for business owners that prefer to keep their data in the cloud.
Moneysoft may also not be the ideal solution for any business owner that lacks confidence and experience in processing payroll. If you take a look at the Trustpilot reviews of this business, you'll see they're a little on the low side. Upon inspection, though, the primary bugbear appears to be customer service.
If you're unlikely to need support, that will probably not be an issue. However, if you anticipate needing some help getting your payroll set up and want to know that you can turn to the company for help and payroll advice, Moneysoft may not be the payroll provider for you.
How much does Moneysoft cost?
Naturally, the financial outlay on payroll software will play a sizable role in whether it's the ideal fit for a business. Unlike most payroll packages, which charge by the month, Moneysoft has three annual payment structure tiers.
On the one hand, some businesses will welcome the idea of paying once at the onset of a year and not having a monthly fee. Do consider whether your business is likely to expand over a year, though.
If you have 90 employees and plan to hire another 20 without any leavers, you'll need to purchase Payroll Manager 250 from the outset – you will not be able to register 110 employees on a Payroll 100 account.
Also, be aware that you will not be refunded for any leavers. If a company of 25 employees signs up for Payroll Manager 100 then makes seven redundancies, it is impossible to downgrade to Payroll Manager 20 and be reimbursed for the difference.
Overview of Moneysoft
Moneysoft produces two pieces of popular software – Payroll Manager and Money Manager, a full-service accounting package comparable to Xero.
Both are available individually as separate licenses, so you will not need one to use the other. Price points for Payroll Manager are above, while a business license for Money Manager is £120 + VAT for a 12-month license.
If you're only looking for payroll software, Moneysoft certainly has most needs covered. Payroll Manager offers an extensive selection of HR and payroll-centric features and services.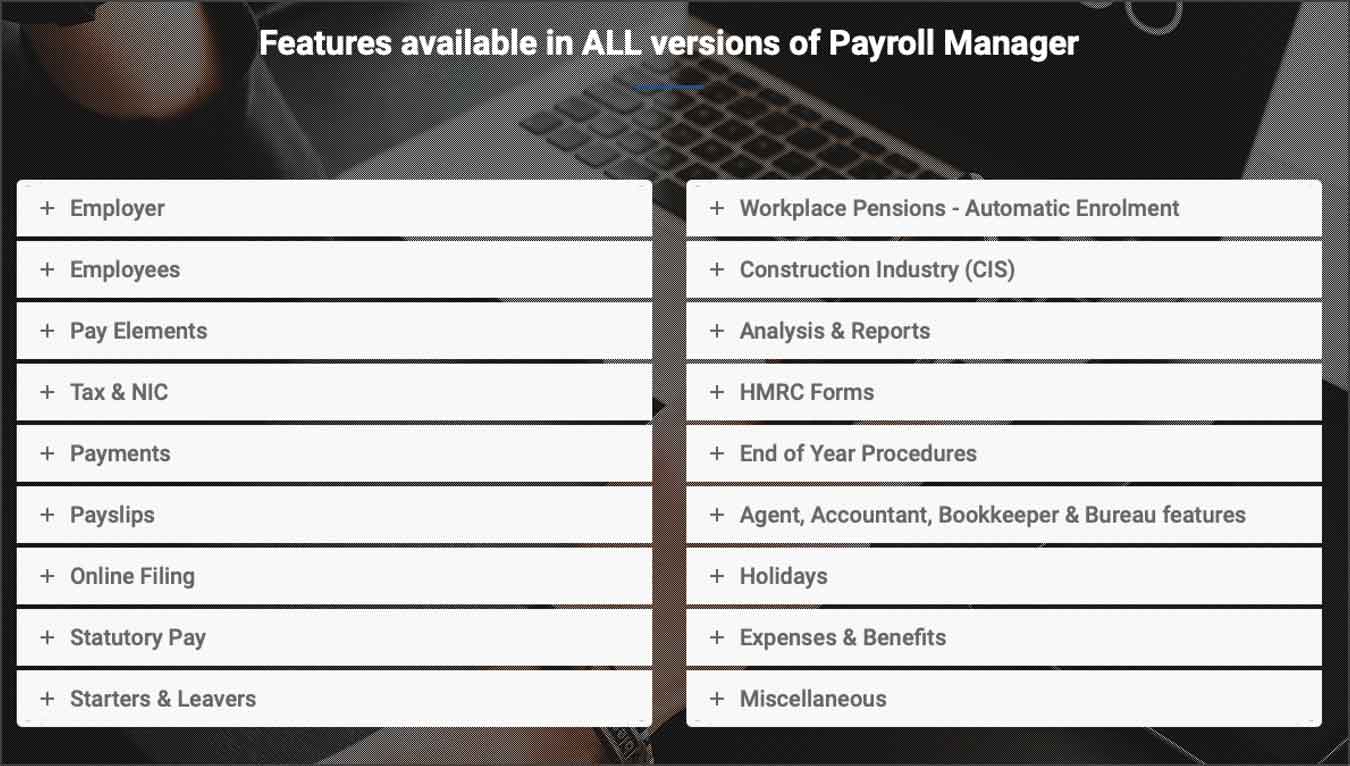 Moneysoft could be described as straightforward, no-nonsense … various other platitudes that sound appealing or akin to backhand compliments, depending on your perspective. It may not be the most futuristic or visually appealing software on the market, but it focuses on getting the job done.
Strengths of Moneysoft
There is no denying that Moneysoft has a handful of strengths and positives. To reiterate what we have discussed, Moneysoft can be recommended for the following reasons.
Very comprehensive service, especially when paired with Money Manager
Great for companies that hire a lot of contractors on their payroll
The userface is easy to use, albeit not the most attractive on the market
Paying once up-front for an entire year's service may be welcome to some businesses
Automatic calculation of deductions for maternity pay, pension contributions and the like
Potentially cost-effective for a larger company. If you hire 75 employees, for example, Moneysoft 100 works out at just over £1.80 per head
Weaknesses of Moneysoft
While there is a lot to love about Moneysoft, the lack of Cloud functionality could be a dealbreaker for some businesses. If the software is stored on one hard drive, the risk of corruption to data is real – as is the potential that the software is inaccessible if one person is away from an office. It could be argued that a lack of online accessibility makes Moneysoft dated.
Speaking of dated …. Look at this user interface for Payroll Manager.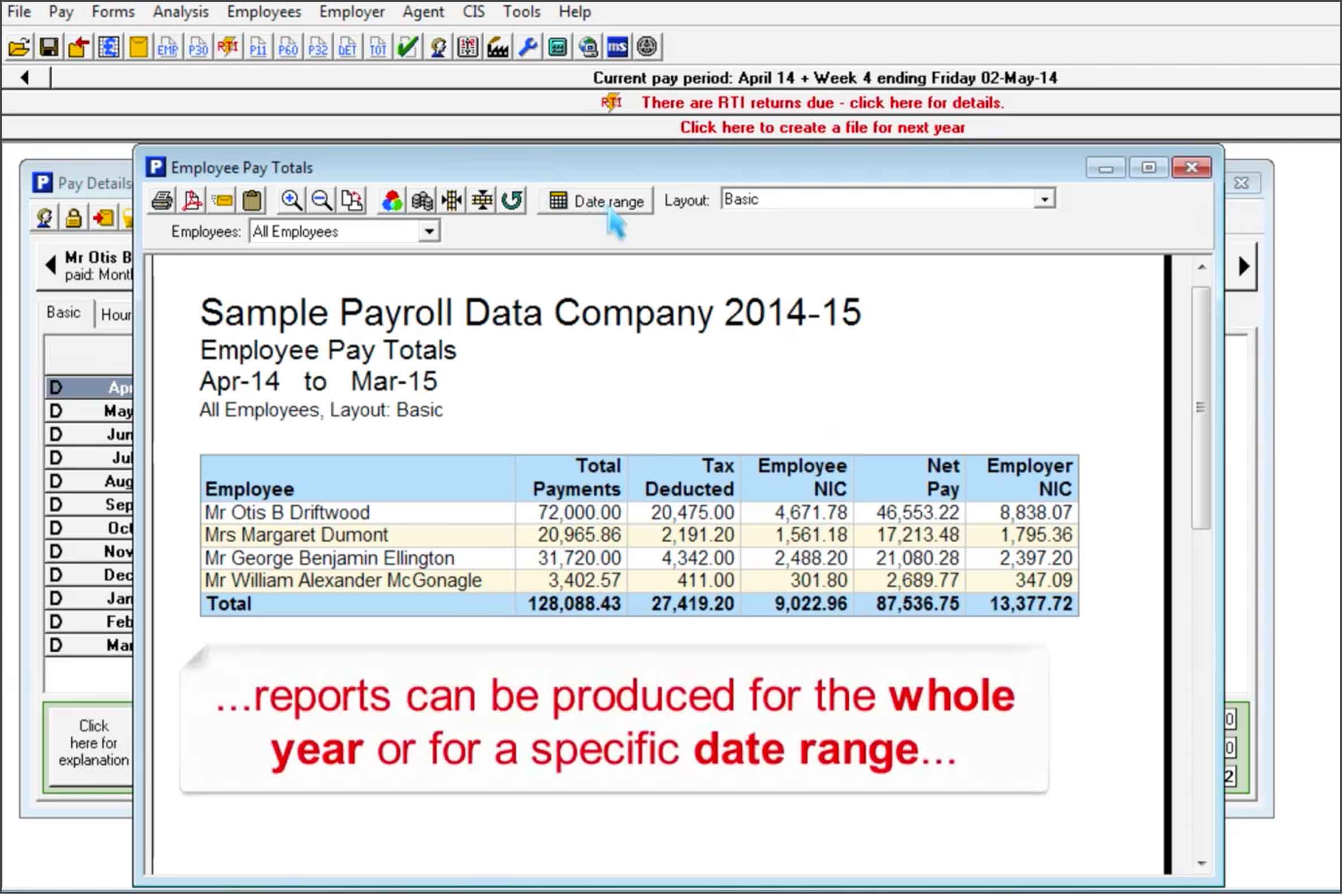 There is nothing wrong with it, but it hardly screams 'cutting edge' – you'd be forgiven for thinking you were working from a CD-ROM in the 1990s. At least it's comparatively simple to use – but, again, that's just as well, as Moneysoft's customer service and support can leave a lot to be desired.
How does Moneysoft compare with other options on the market?
If you're a larger SME with many employees, including a range of freelancers and contractors, Moneysoft is among the finest options for payroll software. It will perform everything you need it to for a very agreeable price. If you're a smaller company with just a handful of employees on your payroll, however, Moneysoft may seem a little clunky and overpriced – better options are out there.
Verdict on Moneysoft
(4 / 5)
Moneysoft is very much a program of two halves. For a certain kind of SME, it's almost untouchable in terms of value for money against performance.
For others, though, it's an expensive throwback that is best left on the shelf. There is no denying that Moneysoft is a compelling piece of software for some business approaches, though. If your biggest concern is value for money, and you employ a sizable team, Moneysoft is hard to beat.