Unlike many personal accounts, some business bank accounts are not free. With some banks, you pay a monthly or annual fee to have the account whilst some challenger banks do not charge a fee. But you'll have to pay for everyday activities, such as paying in money. So, which is better – no fee or fee-paying business bank accounts?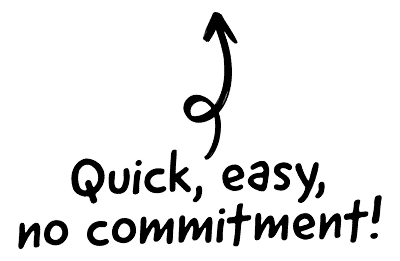 Choosing the right small business bank account is essential. The right one will help you manage cash flow and improve your accounting measures. But they all come with a price tag attached, whether that is a monthly or annual fee, and/or fees for activities such as paying in cash.
Whether you opt for fee or free, depends on what you need from a business account.

The CRM platform to grow your business
Great for entrepreneurs
Powerful data analytics
Manage sales and data

Seamlessly connect data, teams, and customers
Cutting-edge marketing
Ideal for teams or solo use
Measure sales conversions

Powerful web builder and advanced business tools
Great for startups
Powerful web page builder
E-commerce available

Supercharged content planning
Great for marketing
Better than lists or sheets
Manage social media

Create a new website in 10 minutes. Easy.
Launch your website fast
Powerful data intuitive
No coding skills needed
Popular business banking options – free, low-fee and more

Co-Op Business Banking
✓ Business Current Account
✓ Online, App & High Street Banking
✓ Quick & Easy Application Process


HSBC Business Banking
✓ Business Current Account
✓ In-Branch, Online & App Banking
✓ FSCS Protected


Metro Business Banking
✓ Business Current Account
✓ High Street Presence
✓ FSCS Protected


Mettle Business Banking
✓ Business Bank Account
✓ Online & App
✓ Quick & Easy Application Process


Monzo Business Banking
✓ Business Current Account
✓ Dedicated mobile app experience
✓ FSCS Protected


Tide Business Bank Accounts
✓ Free, Plus, or Pro Account
✓ iOS & Android Mobile App
✓ Upload & Auto-Match Receipts


Virgin Money
✓ Business M Account
✓ In-Store, Online & App Banking
✓ Insights & Forecasting Platform

Fee or Free – which is better?
The answer lies in what you want from a business account. There is no such thing as free business banking, but the financial landscape is competitive and that means banks will attract customers with promises of free banking and minimal fees.
What can you expect to pay for as part of a business account?
Paying money and cheques in over the counter – banks charge to process payments made over the counter. This can be a flat fee or a % fee for the total value each time you pay into your account. Some banks have variable fees too, with the rate increasing the more times you pay in each month or increasing fees when a certain amount is paid in.
Withdrawals – it is also possible that a bank will charge each time you use a business bank account to withdraw cash either over the counter or from an ATM.
Bank transfers – businesses conduct a lot of their banking activities online, using digital banking apps and software to make payments and manage their finances. Thankfully, in most cases, 'domestic', that is UK bank transfer payments, are free. International bank transfers, especially when they are made in different currencies, can incur a charge, which varies from one bank to the next.
Traditionally, fees by high street for business bank accounts have been high but the emergence of challenger banks onto the landscape in the last few years has led to many changes. Starling Bank has just recorded a profit of £800k, the first of the challenger banks to do so, and it offers free business banking. So how do the high street and challenger banks compare for fees and costs?
No fee business bank account comparison table
Every bank attracts business customers with different packages. It is important to check the small print so that you pay as little in the way of fees as possible.
Free but check the fees – many challenger banks offer free business banking but check the fee structure as you may find that to complete basic accounting activities, you'll pay each time.
Free for a period of time – most high street banks will offer a free business current account for 12 or 18 months. The Yorkshire Bank is currently offering 25 months free. Once this time has passed, you'll need to check the monthly or annual fee.
Limits – some banks charge a lower fee for certain transactions when the accumulative value is below a certain amount. If, however, you go over this limit, you may be charged more. This could be the amount paid in each month, for example.

Bank
Free or fee?
Monthly fee
Good to know
Starling Bank
Free business banking forever
£0
Most features are free for businesses with fewer than 10 employees and a turnover of less than £1.7 million annually.

Some charges for paying in cash at the Post Office.

Practical app and great support in-app and on the phone.

No credit check.

Widely credited with being the leading challenger bank.
Barclays
12 months
£6.50 monthly
For small businesses setting up their first business bank account and in their first 12 months of trading.

A high street bank with many branches, ideal if you want to pay in over the counter or want in-branch support.

Fees vary depending on whether a business turns over less or more than £5 million.
NatWest
18 months
£5 monthly
This 18-month free business bank account is available to new businesses who have been trading for less than 12 months and with a turnover of less than £1 million.

No transaction fees for the first 18 months – check tariffs for latest fees.
HSBC
12 or 18 months depending on which account you choose
£5.50
Fees vary after the free qualifying period has ended depending on business turnover.

Fees vary from 23p per internet bill payment to 30p charge per cheque.

You'll also pay for debit and credit card payments, and a % charge of the value of money withdrawn using an ATM.
Lloyds
18 months for new business, 6 months when switching accounts
£7
Electronic payments in and out are free.

The first £1500 paid into the account each month is charged at £1 per £100, dropping to 90p per £100 after this.

Cheques in and out cost 85p each time.
Bank of Scotland
18 months
£7
The transaction fees on business accounts with Bank of Scotland are the same as for Lloyds Bank above. They are part of the same group and so your decision can be based on which branch is closest and most convenient.
Yorkshire Bank
25 months
£6.50
This bank has been on a considerable drive to attract more business customers and two years of free banking for small businesses has certainly proved attractive.

Direct debits, standing order and credits are all charged at 30p each.

Cheques at 30p and payments in and cash withdrawals are charged at a flat fee of 65p per £100.
TSB
25 months
£5 – £40
You can choose between 5 plans, scaling up and down during busy and quiet periods to take advantage of better fees.

Each package has a limit for payments in, cash out and cheques processed so make sure you buy into the right package.

Cash withdrawals from TSB ATMs are free, providing they remain within the set daily limit.
Royal Bank of Scotland
24 months
From £5
They have recently introduced a pay-as-you-go account to attract new business customers, but you'll need to have been trading for less than 12 months.

Automated transactions are 35p each and manual transaction (i.e., over the counter) are 70p per item or for cash in payments, 70p per £100.
Ulster Bank
18 months
£8 per quarter
Charges and fees are very similar to Bank of Scotland although the bank has a poor rating in a recent Which? Review.
Co-Op Bank
months
£7*
*If, as a business, you maintain a balance of £1,000 each month, there is no account maintenance fee, including transaction fees, after the 30-month free period has passed.

Has a range of accounts to choose from.
Clydesdale Bank
25 months
£6.50
Also keen to attract business customers, Clydesdale is following the lead of other banks with a generous free business banking period.

Direct debit and standing orders are 30p each and cheques are charged at 70p each.

Cash paid in over the counter is charged at 65p per £100.
ANNA
6 months
£5, £11 or £49
A popular challenger bank that promises a simple no-nonsense approach.

The basic business bank account has limits for payments in and out so check you buy into the right package.
Revolut
Forever
Free or £25
The basic free business account will serve the needs of most startups and small businesses.

If you plan on accepting or making payments in other currencies, the £25 a month business account will provide the better package.
Countingup
Forever
Free or £4.95 or £9.95
You can scale this bank account as your business grows. Linked to the value of cash going through your account each month, there are limits for each package.

ATM and cash withdrawals at the Post Office incur a flat fee of £1. Online transactions are free.
Coconut
Free account available
£3 or £10
Offering two packages, Coconut charges similar fees to Countingup with flat fees of £1 for withdrawals at ATMs or in the Post Office. The first batch of 10 or 50 bank transfers are free (depending on which package you choose) and then after this, they are 20p each.
Mettle
Free
Free
Free.

Offered by NatWest, this online bank account is similar to that of challenger banks and providing everything is done through the app, it declares that 'everything is free', although opinion on what Mettle offers and how it does so offer seems polarised.
It doesn't automatically compute that if a bank offers a free business account that the fees it charges will be higher. In fact, the fees on offer from some digital banks are much more competitive than those offered by high street banks and they don't charge an account maintenance fee either.
Charges and fee can, in some cases, be negotiable too. The banking industry is a competitive one and with challenger banks shaking things up, high street banks are having to work hard to attract attention to their products.
Always check the terms and conditions of all fees and costs as they can add a significant sum to banking costs at the end of every month.
FAQ
What's the difference between a personal and business bank account?
A personal account is for your own personal use to pay expenses and bills that are your own. A business account allows you to ring-fence money that belongs to your business.

Keeping accurate financial records is a regulation of running a business, especially limited companies. As a director, you have the responsibility to do all you can to keep the business solvent and in profit.

A business account, free or otherwise, also shows professionalism and is often a requirement for loans and investors too. 
Which banks offer free business banking?
All banks, in some shape or form, offer free business accounts but will seek to recoup costs by charging transaction fees. Challenger banks, also known as online or digital banks, have drastically changed the landscape by offering free or almost-free business bank accounts in the UK.

Increasingly, businesses are making and receiving payments online and so the need to pay in cash over the counter in a bank or at the Post Office is radically reduced. However, banks are still charging some transactions fees.

When signing up for a business account, you should bear in mind:

Monthly or annual account maintenance fees – Starling Bank promises free business banking forever whilst other banks, such as those high street ones, have free banking periods ranging from 6 to 30 months. After this time has elapsed, you will pay a monthly or annual account maintenance fee.

Transaction fees – this can include accepting or paying direct debits and standing orders, as well as paying in cash and cheques. Fees vary with some charging a flat fee and other a % of the amount paid in or out.  
Does any bank offer free business banking forever?
Yes, some of the challenger or online digital banks have promised free business banking forever. Leading the charge is Starling Bank.
What is a good basic bank account?
A good basic bank account is one that offers the flexibility to complete a range of everyday banking activities and transactions both online, in-app or in branch.

✓ Cash and cheque payments – these will become increasingly rare as consumers are using both far less than we once did. However, some business will still have some level of cash or cheques payments to make.

✓ Direct debits and standing orders – a good basic bank account should allow a business to pay and receive payments using these two methods.

✓ Different currencies – some basic business accounts, such as that from Starling Bank and other online banks, allow for payments to be made and received in other currencies, such as Euros.

✓ Flexibility and accessibility – businesses have finite control over their finances with both app and online access to their accounts.