Paymentsense is a UK-based merchant services provider that offers card payment solutions to small and medium-sized enterprises (SMEs). With over 70,000 businesses on its customer list, Paymentsense ranks as one of Europe's largest merchant service providers. This review seeks to examine the provider's features, fees, pros, and cons, helping you decide whether Paymentsense is a good choice for your business.
Get quotes for card processing products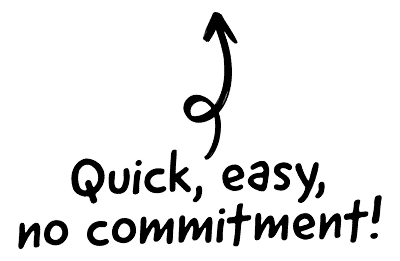 Overview of Paymentsense – what's on offer?
Since its establishment in 2010, Paymentsense has developed an extensive range of services to cater to the diverse needs of UK businesses. Their products aim to meet the demands of both online and brick-and-mortar stores, covering everything from card machines to online payment gatebooks.
Paymentsense offers four types of card machines: Countertop, Portable, Mobile, and Integrated card machines. These offer flexibility to accommodate the specific requirements of different businesses, whether that's face-to-face transactions, flexibility within premises, or the ability to accept payments on the go. The Integrated card machine is particularly unique, providing seamless integration with the Paymentsense EPOS system, Connect.

The CRM platform to grow your business
Great for entrepreneurs
Powerful data analytics
Manage sales and data

Seamlessly connect data, teams, and customers
Cutting-edge marketing
Ideal for teams or solo use
Measure sales conversions

Powerful web builder and advanced business tools
Great for startups
Powerful web page builder
E-commerce available

Supercharged content planning
Great for marketing
Better than lists or sheets
Manage social media

Create a new website in 10 minutes. Easy.
Launch your website fast
Powerful data intuitive
No coding skills needed
For online businesses, Paymentsense provides a secure payment gateway, alongside Virtual Terminal and Pay by Link services. These facilities enable merchants to accept and process payments securely from their website, over the phone, or through a payment link sent via email.
Paymentsense's payment gateway supports a plethora of shopping cart integrations, which can benefit businesses that use ecommerce platforms such as WooCommerce, Magento, or Shopify. Additionally, Paymentsense offers services for international payments, with the ability to handle transactions in more than 140 currencies.
Pros and cons of Paymentsense
Pros
Variety of Card Machines: Paymentsense offers four different types of card machines, providing businesses with flexibility based on their specific needs.
Online Payment Solutions: Their secure payment gateway, Virtual Terminal, and Pay by Link services cater to online businesses efficiently.
Integration Capabilities: The company's payment solutions integrate with many leading shopping cart solutions and EPOS systems.
Wide Range of Currencies: Paymentsense allows transactions in over 140 currencies, making it a good option for businesses with international customers.
24/7 UK-Based Customer Support: Paymentsense provides round-the-clock customer support, ensuring businesses receive assistance when needed.
Cons
Long-term Contracts: Paymentsense typically locks businesses into long-term contracts, which may not be ideal for companies seeking short-term solutions.
Early Termination Fees: There are hefty fees for businesses that wish to terminate their contract early.
Mixed Customer Reviews: Some customers have complained about hidden charges and issues with customer service.
No Published Pricing: The lack of transparent, published pricing can make it challenging for businesses to compare costs.
Paymentsense products and services guide
Paymentsense's product range focuses on both physical and digital payments. Their card machines are designed to cater to various business needs. For instance, the Countertop card machine is ideal for businesses with a fixed checkout point, while the Mobile card machine is perfect for those needing to take payments on the move.
The Portable card machine, on the other hand, operates within a certain radius of its base unit, making it suitable for businesses like restaurants where payment is taken to the customer. The Integrated card machine is designed for seamless operation with the company's EPOS system, Connect.
For online businesses, Paymentsense's secure payment gateway allows businesses to take payments via their website. The gateway integrates with over 40 shopping carts and offers features like fraud screening and recurring payments.
The Virtual Terminal is perfect for businesses that accept payments over the phone, while Pay by Link lets merchants send a link to customers via email or text, through which they can make a payment.
Paymentsense pricing, fees and charges explained
Paymentsense operates on a quote-based pricing model, meaning costs can vary depending on factors like business type, size, and transaction volume. Businesses would need to contact Paymentsense directly to get an accurate quote.
Their pricing model typically consists of a monthly rental fee for the card machine, a transaction fee based on a percentage of each transaction's value, and a minimum monthly service charge if your transaction fees don't reach a certain threshold.
Early termination of the contract could result in substantial fees, which is something businesses should consider when signing up. Additionally, some customers have reported unexpected charges, so it's important to read the terms and conditions thoroughly.
Alternatives to Paymentsense
While Paymentsense offers a wide range of services, there are other payment processors in the UK market that may be a better fit for some businesses. Companies like Square offer similar services with no long-term contracts or monthly fees, and they publish their pricing transparently.
Zettle is another good alternative, with straightforward pricing and a strong reputation for customer service. Worldpay, one of the largest payment processors globally, could also be a suitable option, particularly for larger businesses with high transaction volumes.
Conclusion – Is Paymentsense a good choice?
Paymentsense's variety of card machines, online payment solutions, and integration capabilities make it a versatile choice for many UK businesses. However, the lack of transparent pricing and long-term contracts could be problematic for some.
It's crucial for businesses to assess their specific needs and circumstances before deciding. If you require a flexible card machine, cater to international customers, or need robust integration with your EPOS system or ecommerce platform, Paymentsense could be a viable option.
However, if your business requires short-term commitment, transparent pricing, or values consistently high customer service, you might want to consider alternatives like Square or iZettle.
FAQ – Paymentsense review
What types of businesses is Paymentsense suitable for?
Paymentsense caters to both online and physical businesses of varying sizes, from retail shops and restaurants to ecommerce sites.
Does Paymentsense offer customer support?
Yes, they provide 24/7 customer support based in the UK.
Which ecommerce platforms can Paymentsense integrate with?
Paymentsense can integrate with over 40 ecommerce platforms, including WooCommerce, Magento, and Shopify.
How many currencies does Paymentsense support?
Paymentsense can handle transactions in over 140 currencies.
Can I use Paymentsense for phone payments?
Yes, Paymentsense's Virtual Terminal allows for payments over the phone.
Does Paymentsense offer mobile payment solutions?
Yes, Paymentsense provides a Mobile card machine for taking payments on the go, and a Pay by Link service for payments via email or text.
What are the contract lengths with Paymentsense?
Paymentsense typically offers long-term contracts of around 18 to 60 months.
Are there fees for early termination of the contract?
Yes, Paymentsense does charge substantial fees for early termination of contracts.
Does Paymentsense provide any fraud prevention features?
Yes, their online payment gateway includes fraud screening features.
Can Paymentsense handle recurring payments?
Yes, Paymentsense's payment gateway offers a recurring payments feature.
Do I need a separate merchant account to use Paymentsense?
No, Paymentsense provides merchant services, including setting up a merchant account for you.
How quickly can I start accepting card payments with Paymentsense?
Paymentsense claims to get businesses up and running within 3 days of applying.
Does Paymentsense offer contactless payment options?
Yes, all Paymentsense card machines support contactless payments, including Apple Pay and Google Pay.
How much does Paymentsense cost?
Paymentsense uses a quote-based pricing system, so costs can vary. Businesses need to contact Paymentsense directly for an accurate quote.
Is Paymentsense PCI compliant?
Yes, Paymentsense is fully PCI DSS compliant.
Can I switch to Paymentsense from another provider?
Yes, Paymentsense offers support for businesses wishing to switch from another provider.
Does Paymentsense offer next-day settlement?
Yes, Paymentsense does offer a next-day settlement service, though terms and conditions apply.
Can I send invoices with Paymentsense?
Yes, with the Pay by Link service, you can send payment requests via email or text message.
Can I use Paymentsense outside of the UK?
The Mobile card machine allows for payments to be taken on the go, but international use would need to be confirmed with Paymentsense.
Does Paymentsense offer refunds?
Yes, you can issue refunds through Paymentsense. Be sure to review their refund policy for specific terms and conditions.