From schools and colleges to universities and specialist learning facilities for those with learning difficulties, there are many different types of educational institutions around the country today. All of these businesses and organisations have employees, which obviously need to be paid.
Compare prices for payroll & HR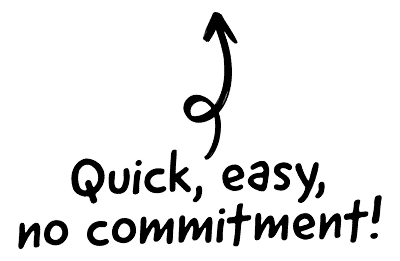 Therefore, you need to give some careful thought and consideration to how you are going to manage payroll at your educational organisation. That is why we have put together this helpful and comprehensive guide for you.
Payroll for schools, colleges or universities – is there a difference?
One thing that you need to consider is whether or not there is a difference when seeking payroll for schools, colleges, or universities. In essence, there is no difference in terms of the nature of the educational environment and type.

The CRM platform to grow your business
Great for entrepreneurs
Powerful data analytics
Manage sales and data

Seamlessly connect data, teams, and customers
Cutting-edge marketing
Ideal for teams or solo use
Measure sales conversions

Powerful web builder and advanced business tools
Great for startups
Powerful web page builder
E-commerce available

Supercharged content planning
Great for marketing
Better than lists or sheets
Manage social media

Create a new website in 10 minutes. Easy.
Launch your website fast
Powerful data intuitive
No coding skills needed
Rather, the difference is found within the size and structure of your organisation. How many people do you employ? This makes a big difference when it comes to your payroll requirements and whether you choose to employ a payroll team or look for HR and payroll solutions outside of your organisation.
Education payroll methods explained – outsourced payroll, payroll software, or doing payroll in-house
When choosing between the different payroll solutions and systems out there for your school or college, you have two main considerations; whether to go for outsourced payroll or whether you would be better off handling it yourself with the assistance of payroll software.
There are pros and cons associated with both solutions, so it is all about figuring out what is going to make the most sense for your business.
Outsourced payroll for education
Firstly, let's take a look at outsourced payroll for education. This involves using the services provided by a third party. You will look for a company that is experienced when it comes to providing payroll services to individual schools as well as those who could handle multiple contracts with a school trust. They should have provided their service for many businesses before and have an established approach when it comes to how their payroll service is delivered.
There are a number of benefits that you can reap by going down this route. Outsourcing payroll enables you to benefit from the services of an experienced provider who has all of the relevant qualifications and experience, so you can be sure that your payroll is going to be handled in an efficient and effective manner. You can also be sure that you will always have support on hand should you require it.
In addition to this, you can actually save money by choosing to outsource. This is something that a lot of people overlook, as they can view outsourcing as an unnecessary expense. However, it is going to cost a lot of money to train your in-house personnel to handle your payroll requirements. Therefore, we recommend that you work out the costs over an extensive period of time, i.e. a year, and then you will be able to work out which is truly going to be the most cost-efficient for you.
Another benefit to consider is that you will be able to free up your time. By getting someone else to handle payroll, you can ensure that your business focuses on its core activities, i.e. what makes you money. A lot of businesses today are wearing too many hats, and it hurts their efficiency.
Handling payroll in-house at an education establishment
Another solution that is available to you is to handle all of your payroll requirements in-house. The main reason why people are attracted to this is that it means that they are in full control and there are plenty of options for HR and payroll software for schools. They only have themselves to blame if something goes wrong, and this can be attractive to a lot of business owners who do not like to relinquish control. However, it can mean a lot of data entry, which means time, for your staff.
Moreover, if there is any sort of issue or you need answers straight away, it will be much easier to get real-time information when everyone involved in payroll works for your business in-house.
Payroll software for schools, colleges and universities
Aside from the two main options that we have discussed, you should also think about the prospect of using payroll software for education services. The software that is available today is advanced and can be tailored to suit your organisation's specific needs. This enables you to automate your software and have the peace of mind of a service that has been created and amended with you in mind.
One of the great things about using payroll software is that you can determine your level of involvement. You may want to use this software in-house and handle it yourself. Alternatively, you may look for a professional with expertise in this area who can deal with everything for you.
Education payroll solutions – what product features to lookout for
When you are looking for an education payroll solution, it is critical that you understand the different features and products out there. Some of the different features that you may want to consider when looking for an education payroll solution are as follows:
| Payroll feature | Have you considered?… |
| --- | --- |
| Integration | The first feature you should look for is the ease of integration. It is important that the payroll solution you select can be integrated into your existing system with ease. If it does not, you are going to need to look at restructuring all of your technology. This can end up being very expensive and very frustrating. |
| Consider pricing | You also need to look at the charges as well. How much is this going to set you back? |
| Reports | It is also a good idea to look for a payroll software provider who will offer you all of the information, reports, and data conversion features to make sure that you never have to miss an event again. |
| Scalability | Aside from the features that we have discussed so far, scalability is a key one. This means that the software will never hold the organisation back when it comes to growth; it will only support it.You could even opt to use something that integrates an HR provision too and does things in a way that your local authority would find acceptable.It could even incorporate a local government pension scheme in some cases. |
Payroll processing for education – how much should it cost?
There are plenty of different factors that will influence how much you will be charged for payroll services, including the number of people who work for your organisation. In most cases, payroll will be billed per month, per employee, so the number of employees has a massive influence in terms of the overall cost. Of course, there may be some payroll providers who decide to use a different payment structure, but this is the one that is followed by most.
Aside from this, you need to consider how comprehensive the service is. A lot of payroll providers will offer a basic package, which covers the bare minimum, and then you will have the chance to add some extra services. This will depend on your organisation's needs and whether or not you want to handle some payroll-related tasks in-house. Of course, you should always take the time to read the terms and conditions to make sure that there are not any added costs.
The average cost of outsourcing payroll is between £2 and £6 per month, per employee. Nevertheless, you can expect to pay more than this if you decide to add on extra services, be it integrated HR or pension plan auto-enrolment, for example. We recommend that you spend some time getting quotes from different education payroll providers so you can determine the best value approach.
How to choose an education payroll provider
There are a number of different things that you need to do to make sure that you have a good working relationship with your payroll provider.
The first thing you need to do is make sure that you choose a payroll provider with care. Here are some of the different things you should be looking at when choosing a provider to work with:
How to choose a payroll provider for a school, college or university
Compare services provided

There is only one palace to begin, and this is with the services that are included within the package. At the minimum, you are going to expect payroll processing services. But there are plenty of other services that could be incorporated, ranging from PTO management and new-hire reporting to paying and filing payroll taxes. Therefore, it is critical that you find out what is included in the service.

Compare costs and hidden fees

Of course, you will need to factor in the cost. We do not recommend simply choosing the cheapest payroll provider you can find. As mentioned above, there are a lot of different factors that are going to determine the price you are quoted. Therefore, it is all about figuring out what sort of firm is going to bring you the best value for money.

Ask about security

This is one of the most important things that you need to consider when looking for a payroll provider, but it is a quality that a lot of people simply overlook. Nevertheless, as the company in question is going to be dealing with a lot of your business's sensitive information, it is vital that they take the required steps to protect it. Do not simply take their word for it either. Ask about the security processes they use to protect data. A multi-layered approach is always best.

Consider reputation

You also want to make sure that the company has a good reputation in the industry amongst the clients who have used their services before. Thanks to the Internet, it is easier than it ever has been to deduce whether this is the case. You can use independent review platforms to read comments that have been left by people who have used the payroll services you are considering.

Look at customer service reviews

Of course, it is also vital to make sure that the company excels when it comes to customer support. How are you going to communicate with them? Are they easy to get in contact with? The last thing you want is a firm that makes you jump through hoops if you have any sort of query or issue that needs to be resolved.
How to work with an education payroll provider
There are two approaches when working with an education payroll provider. The first is to simply hand over all of the vital information and let them take care of things for you. The second option is to go for a part-managed service, whereby the third-party provider will handle some elements of your payroll but you are still going to keep some tasks in-house.
If you are considering the latter, you will need to look for a payroll provider that offers a part-managed service. You also need to make sure you are both on the same page regarding which elements of payroll are going to be outsourced.
Common mistakes and misunderstandings when hiring a payroll provider
When working with a payroll provider for your school or college, it is critical to make sure that you are both on the same page. This is where a lot of people go wrong when it comes to outsourcing a service like this. They do not effectively communicate, and this can result in numerous problems. This is why you need to make a dedicated effort to ensure that the payroll provider understands what you are looking for so that you get the service you expect for your money.
Best payroll companies for education organisations
Now that you have a good idea regarding some of the different factors you need to consider when looking for a payroll company for your educational organisation, we are going to take a look at ten of the best:
| Our rank | Company | Why did we choose it? |
| --- | --- | --- |
| 1 | PayPlus | PayPlus Payroll Service caters to the education sector, using their in-depth knowledge about the Teachers Pension Scheme and thorough understanding of teachers' payroll, tax, salaries, scales, and pay grades. They offer bespoke templates and on-time and accurate RTI reporting. You can also expect the provision of e-payslips or paper payslips. |
| 2 | Dataplan Education | Providing flexible and integrated payroll, HR, and pension services for MATs, academics, and schools, Dataplan Education is another good option to consider. They have a team of education specialists, so you can be sure that they completely understand the industry you operate in, as they focus on education alone. |
| 3 | FMP Global | A great global provider, FMP Global does offer a payroll service for schools, academies, and other education establishments. This is a good option to consider if you are looking for an established name in the industry. FMP Global has more than 2,200 clients, with over four decades of experience in the sector. |
| 4 | Quill Payroll | If you are looking for school payroll solutions that are tailored to suit your needs, Quill Payroll comes recommended. You can expect diary administration, compliance with evolving legislation, payslip breakdown, flexible characteristics, and a designated point of contact as well. |
| 5 | Firefly | Offering strategic payroll services, you can count on Firefly if you have a pre-school, school, or academy. The company is completely conversant with teachers' salaries, scales, and pay grades, as well as pay agreements for non-teaching staff. They are also known to take security very seriously, as well as managing both LGPS and TPS. |
| 6 | Capita | Another company that you can rely on is Capita. They support academies and schools in providing a great payroll service. Everything is managed via a customer portal. Not only can you benefit from payroll services, but a number of different HR services, as well as annual employment law updates. |
| 7 | One Education | A payroll service is one of a number of solutions provided by One Education. With their approach, you maintain control yet you can benefit from a flexible service that is catered to your needs. This ensures staff are paid on time and accurate reports are made to HMRC. |
| 8 | CE Back Office | If you are yet to find the right payroll provider for you, another option to consider is CE Back Office. They provide a fully managed payroll service for schools across the country, and they have a great reputation for doing so. |
| 9 | eSlip | Taking care of everything for you and providing you with help and support when required, we are sure you will not be disappointed by the payroll service provided by eSlip. Providing daily support, you will always have someone to turn to if you need assistance. |
| 10 | Strictly Education | Finally, as the name indicates, it is all about the education sector when it comes to the outsourced payroll service provided by this company. Strictly Education currently provides its service to more than 2,000 MATs, academies, and schools, so you know that this company has a name that can be trusted. |
Best payroll companies for schools, colleges and universities
FAQ
What is the best school payroll system?
There are many different payroll systems for you to choose from. You can opt for an internally-managed payroll system, a professionally managed payroll system, a payroll service managed by payroll system agencies, or software-managed payroll systems. The truth is that there is no right or wrong when choosing between these solutions. It is all about figuring out what is going to be the best for your specific circumstances. For example, if you do not have the expertise to manage payroll in-house, you may want to look for a system that is fully managed by an external agency.
What methods are there for managing school payroll?
There are a number of different methods available when it comes to school payroll management. Firstly, you have the option of handling everything in-house. This means putting together a team of professionals who will be able to carry out all of the payroll related tasks at your company. Another option is to outsource all of your school's payroll requirements. This means that a third party is going to handle all of your payroll requirements. The only thing that you will need to do is provide them with all of the relevant data and information. Aside from this, you can opt for a part-managed service, which means that both your in-house personnel and a third-party provider will have a hand in all of your payroll needs. The options do not end there, as you can also use software to automate all of your payroll requirements.
What is the best school payroll software?
When looking for a school payroll software, there are a number of different factors you need to consider. It is important to make sure that the payroll system is secure. As multi-academy trusts and schools manage a lot of sensitive data, there needs to be effective security measures in place to protect against cyber attacks. Aside from this, you need to consider what sort of features come with the system. Also, don't forget to look into the reporting offering, as well as considering the prices for the system you are considering. If you carefully consider all of these elements, you should be able to find the best school payroll system for your needs.
What is the best school payroll provider?
There are some great companies that provide payroll services specifically for schools and those in education. This includes the likes of Data Plan Education, FMP Global, PayPlus, and much more. Take the time to assess the different features and plans that these payroll providers offer so you can determine the best solution for your specific needs.
What is the best college payroll system?
When looking for the best payroll system for your college, you have plenty of different options to select from. This includes the likes of Civica, MHR Global, Orovia, and much more. It is important to take your time to assess the different solutions in full so that you can compare the features and figure out which one makes the most sense for your needs.
How much does payroll processing for education cost?
Payroll processing for education is going to differ in price based on a number of different factors. Of course, all companies are going to have their own set prices. However, there are other things that need to be considered. This includes factors such as the number of employees you have at your business, as payroll tends to be billed per employee, per month. You can also choose from a number of different packages as well, from basic to advanced payroll, and so this is going to have an impact on the price that you are quoted.