Small businesses are just as dependent on a secure and reliable broadband connection and a smart phone system as larger organisations. And finding the right deal for a phone line and internet package is key.
Compare prices for office phone systems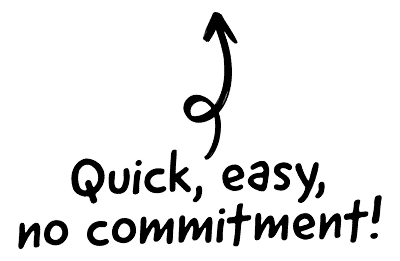 A business phone line and broadband package constitute overheads for a business. And like all other overheads, you want to keep the cost of both as low as possible, without compromising on service and reliability.
Business phone line providers
Trust signals are signs that a company exudes. Consumers look for these signals, and there are many: such as money-back guarantees given on the business website, or the ability to be able to contact a company easily, by phone or by email. When consumers have the impression that a business is trustworthy, they are more likely to buy – if fact, customers are 60% more likely to buy from a business with a phone number.

The CRM platform to grow your business
Great for entrepreneurs
Powerful data analytics
Manage sales and data

Seamlessly connect data, teams, and customers
Cutting-edge marketing
Ideal for teams or solo use
Measure sales conversions

Powerful web builder and advanced business tools
Great for startups
Powerful web page builder
E-commerce available

Supercharged content planning
Great for marketing
Better than lists or sheets
Manage social media

Create a new website in 10 minutes. Easy.
Launch your website fast
Powerful data intuitive
No coding skills needed
There are several business phone line providers to choose from. From time to time, they offer come-and-get-me-deals that make them attractive to new and small businesses. Just what level of cost of installing and operating a business phone line are you looking at?
Provider
Costs of business phone line
Good to know
Keep in mind…
BT
'Value' package starts at £20.90 per month plus installation charge
Well-known UK phone provider. Offers a range of packages for businesses including a basic 'value' package.
The business will need to sign a contract. Varies from one package to another from 12 months up to 36 months.
TalkTalk
From £16.95 per month

ISDN complete package from £39 per month
The basic business line package is available for 1 to 4 users, an ideal package for a business looking to scale in the coming months or years. The larger ISDN complete business phone line package represents a significant step up.
Another well-known provider but you'll also need to sign a 12 month contract. Customer service is rated poor with an average of 2.5 stars out of 5.
Virgin Media
£27.50 for Voom Fibre
A great product from a company that says the traditional landline will be a thing of the past by 2025.
You can add various bolt-ons for £2.50 a month such as call management (blocking anonymous calls etc.)
XLN
Phoneline only £18.95 per month

Phoneline and unlimited calls package £18.95 per month
It may not be a company you have heard of but they promise businesses can save £500+ compared to BT phone line services.

Also offers deals on broadband and other energy.
On Trustpilot, the company gets a very impressive 5 out of 5 stars for customer service.

BUT, their broadband services get a mere 2 stars with poor reliability and slow speed being the main areas for complaints.
O2
Basic one phoneline package is £11.50 per month for Business O2 mobile users. For non-O2 customers, it is £14.50.
Not many customers are aware that O2 offer landlines, both analogue and ISDN, alongside its mobile services. They offer 4-line packages including a complete ISDN phone line package. Also, they tailor pricing on the size of the business: 10 employees or less and over 10 employees, corporations and the public sector.
Business customer feedback is that they are not always the fastest to respond to queries or when changes need to be made.
RingCentral
From £7.99 per user per month
Offer three packages, these cloud-based phone provider offers a range of packages suitable for businesses of all shapes and sizes. Products and packages can also be as sophisticated as you need them too.
Whilst the service seems to be worth the money, many businesses found that set up is straight forward but if there are issues with the service, the response can be slow. However, they offer a range of VoIP business phone packages that offer what many businesses and agencies need.
Telecoms World
£16.99 per month with calls to UK landlines charged at 2p per minute and 7p per minute for calls to UK mobiles.
A big player in the telecoms market, Telecoms World offers a range of business phone line packages at various price points. As well as landlines, they also offer VoIP services and business mobiles. Landline installation is free.
Again, reviews on independent Trustpilot found that in the main, business customers like what the company do and how they do it. They sport an almost-5* star rating across the board.
Voipfone
From £20 per month
They offer a range of options including non-geographic business phone numbers which some businesses may find advantageous. They also offer a range of bolt ons starting at a few pounds a month allowing businesses to build a phone package that suits their needs and their price point.
Customer reviews vary with some business customers saying they need constant support, more so with equipment provided whilst other business customers state they offer a reliable service. Worth a second look if you want to build a bespoke and scalable package.
*many of the above business phone line providers will also offer great deals on business broadband and mobile phone packages too.
The telecoms market is fast-moving. This is because there are constant changes and updates to the technology behind both phone calls and broadband. When the Internet was invented, we used dial-up and a dedicated phone line to access the web. With broadband, you can be connected all the time without incurring a huge bill, providing of course, that you opt for an unlimited download package.
You also want the broadband package to offer your business a reliable and secure connection. As a business, you need to look for a provider that promises to meet lofty targets for 'uptime'.
Factors to consider before choosing a business phone provider
Choosing the right business phone line provider – and broadband provider for that matter – depends on a number of factors that are often specific to your business:
Cost – most businesses have a budget so consider what you can afford each month and the phone and broadband services you can get within this budget range. If you opt for a traditional phone line, you'll need to consider the installation fee for each line. VoIP services use the internet to make and receive calls. You'll need a reliable internet connection which means looking into broadband speed.
Usage – if you plan on using the phone mainly for incoming business calls, for example, packages with capped minutes could be the most cost-effective. If the phone has the potential to be used a lot, you'll need to consider a broader package.
Scalability – as a small business, you'll need a certain amount of flexibility within any contract or package too. With some providers, they lock customers into contracts and any changes during the course of the contract may involve additional charges and fees.
Functions – when you know what you really need the phone system to do, you can choose the best one. There are all kinds of functions that may prove useful including call diverting, music for on-hold calls and others. This is also another means of keeping monthly costs to a minimum.
Customer service – you want a telecoms provider who will respond quickly and accurately to any queries or problems you may have. When considering providers, it is worth taking note of independent review sites and what current and past business customers say about the provider and the service that they offer.
The best small business internet deals 2023
Broadband connections need to be reliable and for a small business, a secure, reliable connection is simply essential for trading in the modern age. But like the business phone system, you'll want to keep an eye on costs both initially and as your contract goes on.
Some providers offer combined phone and broadband packages. These can be a great way to get started, especially for a new or small business. Check the terms and conditions carefully as some come with a fair usage policy. If you go over what the provider considers to be fair usage, you may find that you have a hefty bill.
Which business broadband providers are offering the best deals in the coming year?
Provider
Broadband pricing
Good to know
TalkTalk Business
£23.95 per month with no set up fees
24-month contract

Up to 76MB

Unlimited downloads
PlusNet
£18 to £22 per month and no set up costs
Speed varies depending on your area

24-month contractUnlimited downloads
Virgin Media
£32 per month with £50 set up fee
320MB with fibre

If your area gets fibre broadband, then this is a worthy product to consider. With superfast speeds, fibre broadband is ideal if you and your team download as well as use the internet for every aspect of your business.
bOnline
From £16 per month

The set up fee varies from £30 to £45
All packages include unlimited downloads

12 month contract
WOAV
£30.66 per month for broadband and phone line

£30 set up fee
Offers combined broadband and phone line packages for businesses

Rolling monthly contract, ideal for new and small businesses
BT
From £29.95 per month

£9.95 set up fee
24 month contract

Faster speeds come with a bigger price tag

Includes broadband fibre and digital phone line options too
Vodafone Business
From £19.17 per month with no set up fee
24-month contract

Unlimited downloads

Have occasional tempting offers such as the first 12 months free for new business customers
*Broadband speed largely depends on your area
In summary
For any business, a secure and reliable broadband connection along with a phone line is critical to offering a seamless service to clients, which is one vital way to ensure success. But as with all utilities, there are factors that a business needs to consider including contract length of broadband packages alongside the monthly costs and installation fees of a phone line. Savvy business owners would do well to carefully consider all of the options available to them as well as checking contract terms carefully to ensure they do not get tied in to a contract that won't work for them in years to come.
FAQ
What's the best phone service for a small business?
The best phone service for a small business is one that meets all its needs and within its budget. Making a list of what you need a phone system to do and then prioritising these features is key to getting the right solution. You'll need to consider factors such as:

• The cost of business phone line installation
• Monthly costs
• Costs of making calls per minute
• Whether to opt for a geographic or non-geographic business phone number
Who is the best business phone line provider?
There are many contenders in the telecoms market from established and well-known companies such as BT to specialist companies such as RingCentral and O2. Business phone line providers will often offer their services on a contract basis too, from 12 to 24 and 36 months. Some VoIP providers offer services on a rolling monthly contract.  Check out the latest offers from phone line providers as they will occasionally offer deals that are too good to miss. 
Does my business need a landline?
There is no regulation that states a business must have a landline but, there are important buying signals that a business needs to be aware of, however. Customers like to know that they can contact a business when they need to. That could be a contact form on their website, an email address or a phone number.

A business landline also helps you separate business and personal calls. And, as your business grows, you'll also need a phone system that can scale as your business does, whether that is including PBX – a private exchange internal to the organisation – or call diversion, call management and so on.
Can I get a business landline without internet?
Yes, it is possible for a business landline without the internet. A basic phone line can start from around £19 per month, sometimes without installation or set up fees.