Creating a new mobile app or website can be a big task; the development requires an efficient process and good communication between stakeholders (usually these are the customer and the digital agency creating the app for them).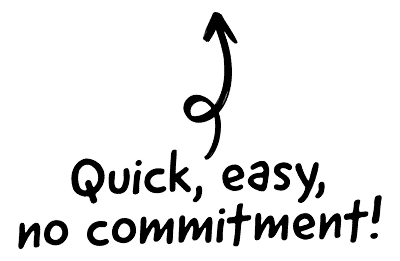 If you're new to the world of product development, you might not know what to expect: the process requires expertise, experience, and a range of complimentary skillsets.
People or businesses with an idea for a mobile app or web product will likely seek help from a professional mobile app development company. But their enthusiasm and drive to get the app built can often lead them to make mistakes along the way, which can be frustrating for the digital agency, and can delay the build, and add to the overall cost of the project.

The CRM platform to grow your business
Great for entrepreneurs
Powerful data analytics
Manage sales and data

Seamlessly connect data, teams, and customers
Cutting-edge marketing
Ideal for teams or solo use
Measure sales conversions

Powerful web builder and advanced business tools
Great for startups
Powerful web page builder
E-commerce available

Supercharged content planning
Great for marketing
Better than lists or sheets
Manage social media

Create a new website in 10 minutes. Easy.
Launch your website fast
Powerful data intuitive
No coding skills needed
Before jumping in with your chosen creative agency, it will pay you to consider these four common issues faced by agencies that can be avoided with a little forethought.
These points could refer to a range of product types including web apps, websites, mobile apps and more, but for illustrative purposes, we'll refer to mobile app development from here on:
1. Asking for major changes to functionality after you have signed off the design
After lots of meetings, discussions, follow up emails and calls, you have finally signed off on the app design.
Your app developer has a mental picture in place for the process to be followed by their team, and the development of the underlying architecture is underway.
Your design goes forward and the build of your MVP is put into motion. Making any changes now can open the door for some real problems.
If you want to make changes to the functionality of your app, then you don't want this to happen when the process is past the stage where your changes could have been accommodated.
As much as you want your app to be perfect, you should avoid signing off the design if you have some reservations or have changed your mind about its functionality.
The last thing your app developer wants to hear when the build is underway is, "I want my app to do this instead. Can you change it?"
(For more about the cyclical process of digital development, see our article on design sprints.)
Remember that your mobile app developer will be creating something for you that will help users with their needs. While this sounds very simple, it can be too difficult to make every change you want made to work as an application.
2. Getting too many colleagues involved
The term "too many cooks spoil the broth" has never been more appropriate than when it comes to mobile app development. Yes, it is great to get valuable feedback from your colleagues or partners for your app project, but bringing them in at the wrong stage of the process or asking too many people for their input can only act to confuse things.
While user feedback is essential for any app or web development, it needs to be well managed to ensure the development doesn't go off the rails.
It may be your desire to develop an app that performs a wide range of functions and pleases everyone that contributed to the feedback. However, trying to build a first version of an app that can do everything will be more challenging.
The more complex the initial features are, the higher the chance of failure, especially if you are trying to cram in so many functions into the very first release version of your app.
Your original app idea may have been pure and simple, but having too much input from colleagues can see your idea mutate into some sort of Swiss Army Knife of an application that is just too big.
Remember that you should be focussed on developing a minimum viable product (MVP) to bring to market, but this also doesn't mean your app should only contain one single feature. Just try not to overdo it and keep your ambitions in check.
3. Taking on work that you are not skilled for
Many app clients can be very protective over their idea and want to be as involved as possible in its design or development. This can often mean them wanting to take on a part of the project for themselves.
They can often take on some of the work themselves in an attempt to reduce development costs too. However, sometimes the client can lack the required experience needed to complete the tasks they want to take on, and ultimately will be out of their depth when things go wrong.
Another place where it might be best to get expert advice rather than doing DIY is with your mobile app marketing funnel.
If you feel out of your depth with any stage of your app development, then it is best to leave it in the hands of professionals who will know how to make your app unique from any other available in the App Store.
Remember that a professional app development agency will understand the market very well.
They will know how to create an app from your idea that will work and make it available to your target customers.
If you are tempted to bite off more than you are capable of, it will be more costly in the long run to fix issues than to avoid creating them in the first place.
4. Neglecting user experience
User experience and feedback play a very valuable role in the success of your app development. It is critically important not to ignore this essential part of your app development. At the end of the day, every app developed should be for the use of the end customer and help them in some sort of way.
This is why it is so important to take on board your user feedback and reviews. Understanding your user experience will help you to develop your app in a much better way.
As your app is being used and you gather more user experience, you will be able to use your gathered customer data to make the necessary tweaks and changes in your app based on what your customers and users need.
Conclusion
So, these are four common issues that can arise when someone new to app creation seeks help from a professional mobile app developer. To make your app idea successful, you need to avoid making these errors rather than trying to fix them further down the line.