Santander is one of the biggest banking names on the British high street, offering services to personal and business customers alike for decades. This guide will primarily focus on the lending streams offered by Santander business banking – does this brick-and-mortar behemoth offer any benefits to sole traders and SMEs that specialist challenger lenders cannot match?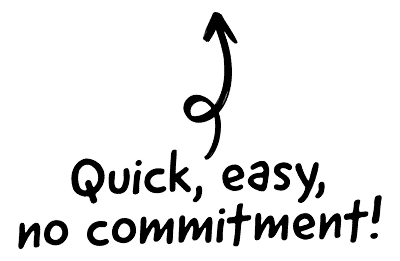 Does Santander support business banking?
Santander does offer business current accounts – but will only permit the opening of a second account to sole traders and SMEs that already bank with Santander. If you are a new customer, Santander is not currently accepting applications for business accounts.
Business banking alternatives

Co-Op Business Banking
✓ Business Current Account
✓ Online, App & High Street Banking
✓ Quick & Easy Application Process


HSBC Business Banking
✓ Business Current Account
✓ In-Branch, Online & App Banking
✓ FSCS Protected


Metro Business Banking
✓ Business Current Account
✓ High Street Presence
✓ FSCS Protected


Mettle Business Banking
✓ Business Bank Account
✓ Online & App
✓ Quick & Easy Application Process


Monzo Business Banking
✓ Business Current Account
✓ Dedicated mobile app experience
✓ FSCS Protected


Tide Business Bank Accounts
✓ Free, Plus, or Pro Account
✓ iOS & Android Mobile App
✓ Upload & Auto-Match Receipts


Virgin Money
✓ Business M Account
✓ In-Store, Online & App Banking
✓ Insights & Forecasting Platform

Does Santander offer business loans and financing for SMEs?
In addition to business current accounts, there are three primary sources of lending and credit available to Santander business customers. These are:

The CRM platform to grow your business
Great for entrepreneurs
Powerful data analytics
Manage sales and data

Seamlessly connect data, teams, and customers
Cutting-edge marketing
Ideal for teams or solo use
Measure sales conversions

Powerful web builder and advanced business tools
Great for startups
Powerful web page builder
E-commerce available

Supercharged content planning
Great for marketing
Better than lists or sheets
Manage social media

Create a new website in 10 minutes. Easy.
Launch your website fast
Powerful data intuitive
No coding skills needed
A business overdraft, with a limit ranging from £500 to £25,000, with an average EAR of 10%. This interest rate will be confirmed upon a successful application. Only open to existing Santander business customers.
A business credit card, with an average APR of around 23.7%. This credit card can be used throughout the globe and offers 1% cashback on all purchases. Only open to existing Santander business customers.
Unsecured business loans, starting at £25,0001 and repayable for as long as 25 years (though five to six years is standard.) Applications for loans are assessed on a case-by-case basis, and you will not need to be an existing Santander customer to apply.
Many rival high street banks are accepting new business customers and will provide a business overdraft as part of their offering, and Capital on Tap is a great alternative to a bank-issued credit card.
Is my company eligible for Santander business finance?
If you are accepted for a business current account with Santander, there is no reason to believe that you will not also be entitled to an overdraft and credit card. It's rare for a bank to accept a business customer with a credit score so weak that these options will not be available, though all applications for lending are assessed on a case-by-case basis.
If you do not already bank with Santander, you will need to convince the lender that your company will be able to keep up the loan repayments without running into financial difficulty elsewhere. Pull together a compelling business plan that details your profit and loss, and explains how you will use the funding you receive to grow your business.
What can I use Santander business finance for?
If you take out an overdraft facility or credit card on your Santander business account, the bank is unlikely to pay much attention to how you use these funds. As long as you keep up with repayments, they can be used to plug a short-term cashflow gap, make regular purchases that are repaid shortly after, or just lie dormant and only used in an emergency.
If you are applying for a loan of £25,001 or more, Santander will want to know how you use to spend this money. You may be approved for debt consolidation, but you're likelier to be accepted for this funding if you can present a business plan that suggests you will use the funds to grow and expand in your business and increase turnover, thus protecting Santander's investment in your company.
How do I apply for Santander business financing?
If you already have a Santander business account, you can add overdraft or credit card facilities as a bolt-on. This can be done in person, over the telephone, or online – the two former approaches will yield a faster response.
Applications for a business loan begin with a telephone call. Ring Santander on 0330 678 2581 between 8am and 6pm, Monday to Friday, to check your eligibility for a business loan and start the application process.
What are the advantages of Santander business financing?
Borrowing from a high street lender always comes with the advantage of a branch presence if you wish to discuss your financial needs in person. Many customers may be more comfortable with this than relying exclusively on online communication with a challenger.
Santander business banking is quite flexible in its approach to lending, with the availability of loans, credit cards, and overdrafts potentially meeting any business need for those that qualify for such financial assistance.
What are the drawbacks of Santander business financing?
If you are not already a Santander customer, you will not have access to a business current account. This may or may not impact your ability to apply for a loan, but it certainly means that you will not be able to make use of a business overdraft or credit card.
As with any high street bank, the interest rates you'll be offered on loans and financing options will likely be higher than some online specialists, and the application process can be comparatively laborious.
What fees are involved with Santander business financing?
Any interest rates attached to a Santander loan will be assessed and decided upon when you apply, and provide the details of your business turnover.
As always, Santander will offer an interest rate based on the level of risk they feel they will be incurred by lending you money.
Do not rush to accept an offer from Santander – consider comparing the numbers to an online specialist like Time Finance or Nationwide Finance.
What is Santander's reputation among business banking customers?
Like most high street banks, Santander has a Bad rating on TrustPilot, enduring a score of just 1.3 from 5. This is to be expected, if we're honest – other major names like NatWest, Virgin Money, RBS, and HSBC fare much the same. Always read the reviews issued to banking institutions and decide if they need to be taken with a pinch of salt, as most are left by frustrated and disappointed personal customers.
Summary
As with any high street bank, there are pros and cons to seeking business finance through Santander business banking. You'll likely attract higher interest rates on loans than you would through an online-only lender, but the accessibility of branch-based banking and discussion may be appealing. As far as high street lenders go, Santander is considered one of the leading lights; if this is the path to financial assistance that appeals to your business, you could probably do worse, but make the effort to shop around a little before committing.