Building a startup can mean that you have limited resources.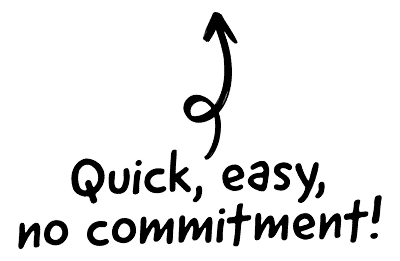 That said, you will need to bootstrap how you can target and reach your market, as well as convert them into paying customers. After all, your target customers won't be searching for your brand online unless they have heard of you.
This is where SEO comes in.

The CRM platform to grow your business
Great for entrepreneurs
Powerful data analytics
Manage sales and data

Seamlessly connect data, teams, and customers
Cutting-edge marketing
Ideal for teams or solo use
Measure sales conversions

Powerful web builder and advanced business tools
Great for startups
Powerful web page builder
E-commerce available

Supercharged content planning
Great for marketing
Better than lists or sheets
Manage social media

Create a new website in 10 minutes. Easy.
Launch your website fast
Powerful data intuitive
No coding skills needed
However, hiring an SEO agency or consultant to help build your online presence comes with a price. In addition, web development and search engine optimization seem to be skillsets reserved for tech-savvy.
Good thing, there is a ton of information on the web on how you can DIY your SEO.
If you are able to bring your startup this far, you can also overcome the challenges of bootstrapping your SEO strategy.
Creating a startup SEO plan
In the book The Art of War, General Sun Tzu said, "Strategy without tactics is the slowest route to victory. Tactics without strategy are the noise before defeat."
Before you delve into Search Engine Optimization, it is imperative that you build a plan for your startup first.
There are three reasons SEO is beneficial for startups:
People depend on search engines when they need to look for something. This means massive potential traffic to your website.
SEO is free and can potentially grow a startup exponentially.
It is a cost-effective way of ranking on search engines. Think high ROI on minimum investment.
Taking SEO into consideration early on in the business development stage is more likely to bring in success for your startup. All you need to do is build a cohesive SEO plan that aligns with the foundation of your business.
Set your website goals
Search Engine Optimization is more than just driving traffic to your website. It is all about driving the right kind of traffic.
These are traffic that is more likely to convert into, say, a paying customer.
Depending on your goals, SEO can help you achieve the following:
Generate and increase revenue
Build brand authority
Drive quality leads
Expand your business
Create a community around your startup
So, before you get ahead with optimizing your website, it's important that you identify your goals first. Ask yourself: What do I want SEO to do for my startup?
Identify your target audience
Identifying your target market is one of the foundations of starting a business. In fact, addressing a particular niche is an effective way to compete against large companies.
Here are some quick tips on how you can identify your target audience:
Look at your existing customer base
The first step in identifying your audience is to look at what you already have. Find out why do they buy from you. Also, take a look at their common characteristics and interests.
Check out your competition
If you do not have a customer base, the best place to look for a target audience is through your competitors. Who are they serving? Is there something in their niche that they are missing out? If yes, how can you leverage it?
Identify the problems that your startup would like to solve
You can also identify your target audience by figuring out your product-market fit. List down the features of your product or service, followed by the benefits it could bring. Next is to identify the people who need the benefits of your product or service the most.
Consider your audience's demographics
Once you have a list of people who are likely to look for the products and services that your startup can provide, it's time to narrow it down based on demographics. This includes age, location, gender, educational background, income level, and more. Just pick the demographics that are relevant to your startup.
Determine your audience's lifestyle
Lastly, determine how your startup can fit into their lifestyle. What would make them nudge to bring their wallet out? How and when will they use your product or service?
However, you need to understand that identifying your audience does not mean excluding people who do not fit your qualifications. It only means emphasizing your marketing budget on people who are more likely to make a transaction with you.
Keyword research for startups
Regardless of the budget, keyword research is an important component of an effective SEO strategy. In fact, it can serve as a blueprint for your entire digital marketing strategy.
Keyword research can help you produce valuable content, make informed decisions on your pay-per-click campaign (in the future, maybe), as well as help structure your website.
Lucky for startup owners, keyword research does not need to be difficult. Also, there are free (and freemium) tools available to help you with this process.
Some of the keyword research tools you can use are Google Keyword Planner, Keyword Tool, UberSuggest, and KWFinder by Mangools.
The idea behind keyword research is pretty straightforward. You brainstorm ideas that you think can help you drive the right website traffic, expand on those words and phrases, and determine which group of keywords would fit your marketing goals.
Listed below are the type of keywords you should collect to help you get started:
Primary and secondary keywords
Primary keywordsare the keywords that you would like to rank for. It can be as simple as "SEO Company Canada." Your secondary keywords, on the other hand, are like the paraphrased version of your primary keywords. It can be something like "SEO agency in Canada."
Long-tail keywords
These are keywords made up of three or more words. According to Union Street Media, 70% of searches are made up of long-tail keywords. You may also want to target this type of keywords since it has clear search intent and higher conversion rate than your primary and secondary keywords.
Latent semantic keywords
Latent semantic indexing (LSI) helps search engines understand the context behind a content. Also, search engines use LSI to understand a user's search intent. If you type in "SEO consultants in Canada," search engines may identify that you are looking for SEO agencies in Canada.
Competitor keywords
It will also be worth your time if you look for the keywords that your competitors are trying to rank for. After all, there is an overlap between their existing customers and the market that you want to tap.
Optimise your website for search engines
Once you have the list of keywords that you would like to rank for, the next thing to do is to optimize your website.
The goal of search engine optimization is to have the search engine spiders not only find your site and pages but also specifically rank the page relevance so that it appears at the top of the search engine results.
You can start with the following when optimizing your website:
Create keyword-based page titles
Write meta descriptions that can compel internet users to click through
Strategically place your keywords on your content
Create a sitemap and submit it to Google and Bing
Blogs, links, and social sharing
One of the greatest opportunities that can help you optimize your site is by putting up a blog.
Other than showcasing your expertise, a blog is your way to build linkable assets. Meaning, the more valuable the content you produce, the more likely people will link to it. And when more people cite your content as their primary source of information, the more you build your authority. This is the reason search engines favor content with a healthy link profile.
Check out Neil Patel's post to learn how you can build an audience and get more out of your blog.
If you are on a budget, SEO can give you the much-needed edge and leverage you need to get past the competition. And when executed the right way, SEO can help you drive organic leads over time.