Any business that aims to achieve success needs to garner attention through the internet. This means that it's important to impress Google, appealing to the algorithms of this search engine monolith. Understanding SEO is critical to this aim – and investing in an SEO package can make all the difference to a business.
Compare prices for marketing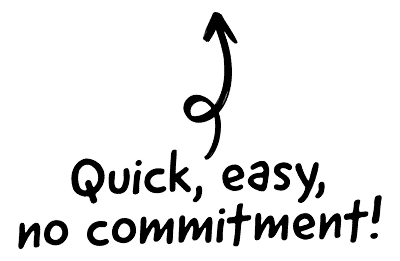 What are SEO packages?
SEO packages are subscription services offered by SEO expert agencies and individuals. Typically billed monthly, though also available at a fixed rate or annually, SEO packages will contain a range of features designed to bolster the performance of your website on major search engines.
For convenience, we'll refer to Google throughout the rest of this guide while discussing SEO packages. Although there are over a hundred active search engines, some of which are gaining traction, Google is far and away the biggest name in the search engine game.

The CRM platform to grow your business
Great for entrepreneurs
Powerful data analytics
Manage sales and data

Seamlessly connect data, teams, and customers
Cutting-edge marketing
Ideal for teams or solo use
Measure sales conversions

Powerful web builder and advanced business tools
Great for startups
Powerful web page builder
E-commerce available

Supercharged content planning
Great for marketing
Better than lists or sheets
Manage social media

Create a new website in 10 minutes. Easy.
Launch your website fast
Powerful data intuitive
No coding skills needed
Why are SEO packages important?
SEO can be free. You'll find a variety of information sources all over the internet that claim to fill you in on how to achieve your SEO ambitions. SEO comes with a very steep learning curve, however, and the rules change constantly.
This makes avoidable errors with potentially catastrophic results all too commonplace. Keeping on top of the latest developments is a full-time role in itself. It's often more fiscally prudent to purchase an SEO package than assign responsibility to a staff member.
What types of SEO package are there?
SEO packages come in many shapes and sizes, and different businesses will use varying terminology. However, there are three primary types of SEO package.
Local SEO packages
Local SEO packages are helpful for any business with a physical, brick-and-mortar location. This could include retailers, legal services, and location-specific offerings such as cleaners, automobile garages and more.

A local SEO package will focus primarily on your Google My Business page, making it likelier that anybody in your geographic area will find your website as a SERP when launching a query.
National SEO packages
National SEO packages are for businesses that operate in a larger sphere, focussing less on attracting local traffic. If your business is competing with larger rivals from across the country – or even throughout the world – a local SEO package will have limited impact. You'll be much better served by a national alternative.

A national SEO package will typically focus on the content of your website, constantly updating the use of keywords and ensuring relevancy in search terms. National SEO packages will also place greater emphasis on the use of backlinks – a major page ranking factor for our Google overlords.
SEO audit packages
An SEO audit package will offer a complete review of your website, assessing exactly what you are doing right and wrong when it comes to attracting traffic. This will be a full service that investigates your content, the mobile-friendless of your site, identifying any toxic backlinks and the likelihood of being penalised in an algorithm update. Naturally, however, such a deep dive will come at a price.
Types of SEO package compared
Do SEO packages work?
Purchasing an SEO package is similar to hiring the services of an SEO agency. You need to understand that you are paying for expertise, and thus potential – not guaranteed results. Any SEO package that promises a tangible reward, such as reaching the top page of a Google search, should be viewed with healthy suspicion.
What SEO packages will do is bolster your chances of success. Even if you have a team member dedicated to SEO, it can be almost impossible to keep up with the ever-shifting goalposts of Google. A DIY approach is time-consuming and potentially outdated. An SEO package will do the vast majority of the heavy lifting for you.
Although an SEO package requires an initial financial outlay, it could potentially save your business money in the long term. It's easy to fall foul of harsh penalties if Google's algorithms suspect that your website practices Black Hat SEO, whether by accident or design. In such an event, your page ranking will plummet like a stone. This will impact your traffic, which in turn can seriously damage the bottom line of any business.
Ultimately, an SEO package is a great investment – if you understand what you are expecting. SEO packages are not magic wands and will not single-handedly reverse the fortunes of your business. They are, however, a great way to make substantial strides toward meeting your goals.
SEO package prices – what do they cost?
As with all business services, the price of an SEO package will vary depending on what you are looking for. As we discussed above, there are three core types of SEO package. However, even if make a choice, you'll need to decide whether to go basic, intermediate or advanced. Factor the potential cost of an SEO package into your marketing budget.
If you have decided to investigate an SEO package, take a look at this table. It will provide insight into how much you can expect to pay each month – and which business models would benefit most from such an investment.
| Size of package | Average cost | Best for… |
| --- | --- | --- |
| Basic | Below £250 / $300 | Entrepreneurs and sole traders looking to bolster their web presence – especially among local consumers – and gain greater insight into search engine performance |
| Intermediate | Circa £500 – £700 / $600 – $825 | SMEs that seek assistance with their web marketing, bolstering traffic through search engines and judicious use of keywords |
| Advanced | Over £1,000 / $1200 | Larger businesses that need to constantly grow their web presence through SEO, especially if competing with major, multinational rivals |
SEO package price comparison
Cheap SEO packages – a viable option for small business?
As with all things, you get what you pay for with an SEO package. If something looks too good to be true, it likely is. Cheaper packages are typically offered by inexperienced providers that lack understanding of the subtleties and vagaries of your business. These packages will likely focus more on short-term results than long-term strategy.
How to identify a good SEO package
If you're keen to invest in an SEO package, look out for the following features from the provider.
A clear and distinct strategy for how your SEO goals will be achieved. SEO is a science as much as an art – it should not be discussed in broad, abstract terms
Distinct understanding of what your business is looking to achieve, and how an SEO package can help you achieve it
A proven track record of results, ideally from clients within your industry
Effective and reliable communication
If you find an SEO package that you think meets your needs, ask for a conversation and demonstration with the vendor and confirm its suitability. As part of the process, you may need to make signification chances to your website – both in terms of content and structure. You'll need to ensure that you share a mutual trust with the potential to yield positive results.
Monthly SEO packages vs. stand-alone SEO packages vs. fixed price SEO packages
You'll typically be presented with three options when considering an SEO package.
Monthly SEO packages are an ongoing subscription at a regular price
Standalone SEO packages are a one-off service, usually focussing on one particular element of SEO
Fixed price SEO packages involve a single, usually substantial, payment for a contracted period of service
Let's take a look at the primary pro and con of each approach.
| Duration of package | Key benefit | Biggest drawback |
| --- | --- | --- |
| Monthly | Opportunity to constantly review the service, renewing or terminating as appropriate | Monthly billing leads to a lot of administration, and could see your service cut off is an invoice goes astray |
| Standalone | Complete mastery of a core element of SEO, such as keywords or backlinks | The cost can quickly start to build up if you need more than one service |
| Fixed Price | Pay once and relax – if you trust the vendor, you can leave them to manage all your SEO needs | If the service is substandard or not seeing results, you have already committed yourself to a vendor |
Monthly, Standalone and Fixed-price SEO packages comparison
A monthly subscription to an SEO package is the most popular choice, for good reason. Keeping the contract constantly renewable ensures that all parties are motivated to provide the best possible service and prolong the working relationship.
Common SEO package mistakes to avoid
When you decide to purchase an SEO package, ensure you make the best possible decision. This means avoiding falling for common pitfalls in this industry. Here are some mistakes associated with SEO packages that no business should fall for.
Purchasing from an inexperienced agency without a proven track record
Purchasing backlinks as part of an SEO package – that's a strict Google no-no
Purchasing an outdated package that is beholden to outdated SEO practices
Purchase a package from a business that does not understand your customer base
Purchasing a package that promises immediate results. This will likely stem from shortcuts that carry penalties in the longer term
Always ensure that you have a clear goal in mind before purchasing an SEO package. This cannot be anything as vague as, "generating more traffic" or, "improving revenue." Ascertain exactly what you are looking to achieve with an SEO package, ensuring the vendor understands these expectations.
How to choose an SEO package – a step-by-step guide
When you're ready to choose an SEO package, do not simply choose the highest-ranking service on Google. While this suggests that the vendor understands how to shoot to the top of page one, it does not necessarily showcase an understanding of your business and customers.
To take the plunge and select an SEO package, follow these steps.
How to choose an SEO package
Determine whether an SEO package is the right solution for your circumstances

Assess if you need an SEO package or would prefer to tackle this yourself. We recommend professional help, but the choice, as always, is yours.

Decide how much money you'd like to spend

Set a budget for your SEO package.

Draw up an SEO strategy

Including your hopes for the result – and be prepared to share and discuss this with a vendor.

Investigate the different types of SEO package available

Typically local, national or audit – and decide if you'll need a basic, intermediate or advanced package.

Research suppliers of SEO packages

Locate a vendor with experience and proven results in your industry.
Don't forget, Creative.onl are always on hand to discuss your needs. Drop us a line if you'd like to learn more about your SEO packages, and how they can help your business achieve your aims.
SEO packages FAQ
What are SEO packages?
An SEO package is a concierge service, in which a specialist business dedicates itself to improving search engine results. An SEO package will focus on the 250+ factors that Google consider when assigning a page ranking.
How much do SEO packages cost?
SEO package prices vary wildly. It depends on the range of service provided and the performance of your existing SEO strategy. Most SEO packages are billed monthly, ranging from around £200 to £3,500 / $250 to $4000. Shop around to find an SEO package that matches your budget and needs alike.
What is contained in an SEO package?
There is much more to an SEO package than just inserting keywords into the copy of your site. Any SEO package worthy of consideration should include the following services:
 
• Research into keywords
• Regional and local focus
• Analysis of KPIs
• Strategic input and discussion
• Review of any backlink use
• Assistance with web content, including UX microcopy
• Aid with backlinks
 
If you're prepared to pay more, you will find an SEO package that offers an increasing range of services.
How to choose an SEO package?
There are many factors in choosing an SEO package. Cost is a prime concern, especially for a small business or entrepreneur. Overall, though, the most important consideration is a clear understanding of your business model and target audience. SEO is only successful if your strategy matches the thought process of your customers. 
What are local SEO packages?
As the name suggests, local SEO packages focus on obtaining leads based on geography. Local SEO packages can be invaluable for attracting attention from residents in your area, especially when competing with nationwide corporate monoliths with a greater reach. 
What is the best SEO package?
This depends on your needs, budget and the experience of the vendor in question. Discuss these with SEO package suppliers and find the perfect deal for you. Creative.onl are always happy to discuss your needs. Do not all into the trap of automatically selecting the top result in Google – remember that SEO agencies do this for a living!
There is a lot to learn about SEO packages – and plenty of reasons why any business would benefit from using such a tool. Contact Creative.onl if you'd like a demonstration of the SEO packages that we can offer. We're confident that you'll be thrilled with the results.