Quality SEO services
Given the omnipresence of the internet in all of our lives, it's hardly surprising that online marketing is a dominant force in the promotional realm. UK companies spent over £15 million on digital advertising in 2020 alone, and that number is sure to increase in 2021 and beyond.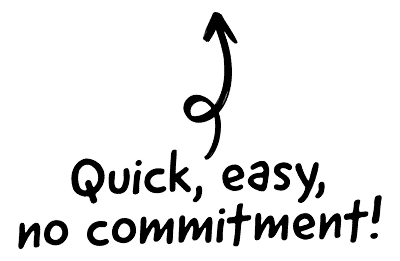 What if we told you that you could reduce your promotional spend, though? Believe it or not, it is possible to create an impactful marketing campaign without breaking the bank. One way to achieve this is by gaining organic search engine traffic through SEO techniques. To see results this way, however, consider seeking SEO services from an expert.
Affordable seo services for small business – what is it?
SEO is the acronym for Search Engine Optimisation. In essence, SEO means attracting more traffic to a website through popular search engines. Google is invariably the primary focus of SEO for most businesses. Pay attention to nominal competitors like Bing and DuckDuckGo too, though. There are far more search engines in circulation than many people realise.

The CRM platform to grow your business
Great for entrepreneurs
Powerful data analytics
Manage sales and data

Seamlessly connect data, teams, and customers
Cutting-edge marketing
Ideal for teams or solo use
Measure sales conversions

Powerful web builder and advanced business tools
Great for startups
Powerful web page builder
E-commerce available

Supercharged content planning
Great for marketing
Better than lists or sheets
Manage social media

Create a new website in 10 minutes. Easy.
Launch your website fast
Powerful data intuitive
No coding skills needed
SEO is important because it's the most sustainable way to be noticed in an increasingly crowded marketplace. Punch the search term, "leaky radiator" into Google and you'll receive 1,490,000 results in less than a second.
Organic SEO services
That's great for any unfortunate soul that is looking to fix a faulty heating appliance in their home. They have plenty of information out there to help them out.
It's bad news for a business that is looking to generate traffic through their content on fixing a leaky radiator, though.
That's a lot of competition for the same search term. As the first result on Google typically hoovers up over 30% of all clicks and conversions, a website needs to rank as highly as possible to stand a fighting chance of generating traffic.
How can you compete with SEO?
SEO makes it possible to rank higher than all your competitors. There are plenty of variables that go into a website's search engine page ranking. Keywords and relevance to user intent will always be high on the list.

A pub called The Leaky Radiator will quickly see its rankings plummet in comparison to DIY guides in our example. This is why SEO services are an increasingly popular business model.
Introduction to SEO services
SEO services is the shorthand for the services offered by professional SEO agencies.
You may raise an eyebrow at this idea and wonder why people would pay for SEO. After all, on paper, it's free – the ultimate example of low-cost, high-yield digital marketing.
In reality, SEO is complicated. Countless businesses make the same mistakes when devising and managing their SEO strategies, which can backfire drastically.
On page SEO services
Page ranking on a search engine, most notably Google, is decided by algorithms that are updated multiple times per year. Appealing to these algorithms can see a website enjoy a huge surge in traffic and a higher placement on a search engine results page. Unfortunately, the reverse is also true. Search engine algorithms can be a harsh mistress.
If your content is deemed to be unsuitable, a website can be penalised. This will see the page ranking plummet, usually dropping like a stone to page 2 – or beyond – in the search results. This will see a similar decline in traffic. This, in turn, often leads to falling revenue streams.
SEO consulting services
An agency that offers SEO services will know how to appeal to a search engine's algorithms. Google alone has over 200 different considerations when assigning a page ranking. In descending order, the most prominent of these are:
Ranking factors
The quality score assigned to the domain (age, trustworthiness and reputation)
Backlinks (links to high-authority sources within the site content, and links to the domain from external, trusted sources)
Keywords, and their relevance to user search intent
User behaviour, including bounce rate
The loading speed of the website and the pages within it
Mobile-friendliness of the site for remote browsing
That's a lot of things to consider, which is why SEO has evolved into its own, significant business model. To truly reap the benefits of this marketing model, it is advisable to seek the help of an agency that specialises in SEO services.
SEO companies – what to look out for
Bringing in a specialist agency for SEO services will take some thought. There will be a measure of investment involved. While there are too many variables to ever promise success from an SEO strategy, finding the right specialist will boost your chances.
Let's take a look at how you can find affordable SEO services – and how to get it right. Considerations include:
| Cost | Location | Experience |
| --- | --- | --- |
| Every SEO agency will have a different rate card. Ensure that your budget can stretch to the asking price of your chosen SEO specialist | Local SEO services should always be considered. This means that users in a targeted area are likelier to see results relevant to their address. | ask for case studies of successful SEO specialist campaigns, ideally with tangible evidence of results in your industry. Garnering clicks for retail, for example, is a different skillset to bringing attention to a content-based service |
Consider asking for an audit of your existing web presence, too. SEO specialists should be more than happy to provide this. It provides an opportunity to show just how they will service your needs and achieve the results that they expect you pay for.
Finally, ask for an explanation of the techniques used by the SEO specialists that you approach. There are two styles of SEO, dubbed, "black hat" and, "white hat." These terms stem from old western movies, where the good guys wore a white Stetson and the dastardly villains perched black headwear atop their nefarious skulls.
A warning about black hat SEO
Black hat SEO is so-called because it involves breaking the rules of a search engine to get results. This will often result in a quick win and a short-term boost in traffic, but's a policy that's destined to fail in the long term. At the next search engine algorithm update, a website that utilises black hat SEO will be harshly penalised.
An agency that offers black hat SEO services will likely have long ridden off into the sunset by this point, having cashed your cheque before doing so. SEO services that are based around white hat techniques take longer to bear fruit but will continue to offer a steady increase in traffic.
Think of it this way. Black hat SEO involves breaking the rules to trick a search engine into thinking that a website meets user demand but offers nothing of the kind. Common black hat SEO techniques include keyword stuffing, plagiarism, buying links or product reviews and setting up link farms.
White hat SEO, meanwhile, focusses exclusively on the needs of the user and the relevance of their search terms. This leads to enhanced consumer loyalty. This will be noted by a search engine and rewarded appropriately.
Ethics are especially important when you see a promise of, "SEO guaranteed." If you think that sounds like somebody is trying to sell you snake oil, you'd be right. No reputable company will make this promise.
Guaranteed SEO services
Agencies or individuals use the term, "SEO guaranteed" to attract attention. As a headline, it's undeniably eye-catching. Look deeper into these claims that you'll likely find promises of a #1 page ranking or X amount of hits in a set time – pinky swear! This is where the house of cards comes tumbling down.
The fact is, nobody can guarantee a #1 search engine page ranking. Not even Google themselves. At its very core, SEO is a passive marketing technique that leaves control in the hands of users. All the tinkering under the bonnet of a website in the world will not matter if users are not clicking on a link. This may happen for any number of reasons.
National SEO Services
Skilled providers of SEO Services are likelier to achieve results, especially in certain niches. Promising a #1 slot is like guaranteeing good weather all month, though. It's less likely to rain in Madrid in June than it is in Cardiff in November, but that's still just based on the law of averages. There are no certainties in life but death and taxes, to quote Benjamin Franklin.
When it comes to SEO services, retain an appropriate level of cynicism. If somebody promises results that seem to be good to be true, they invariably are. If the agency then asks for payment up-front, walk away immediately.
SEO vs PPC
Pay-per-click advertising (PPC) is in many respects an extension of SEO. The PPC model is hugely popular on Google. This involves paying for preferential placement on a search engine results page, usually above the top-ranking organic search terms.
In theory, this will attract more clicks from impatient users. As the name suggests though, these clicks come at a cost. You will need to pay a fee to Google for every click your advertisement attracts. This fee depends on a range of factors.
The first is the value of the keywords that your advert utilises. The PPC model is based upon businesses bidding on keywords. To return to our, "leaky radiator" example, three DIY sites may bid for this keyword search term.
Company A is prepared to spend 50p per click
Company B is prepared to spend £1 per click
Company C is prepared to spend £2 per click
So, the top PPC spot goes to Company C, right? That's a no-brainer?
Not quite. PPC placement is not only allocated by monetary value but also the 'quality score' assigned to the website.
Google will not let just any website take the top spot on their listings. If they allow irrelevant or substandard links to assume pride of place at the top of search pages, they lose credibility as a trustworthy source of data.
So, each of these companies will have a quality score assigned to their website, based on the ranking factors that we previously described as being relevant to SEO. 1 is the lowest quality score, 10 is the highest, and 5 is par. Now, let's elaborate further on the bidding war.
Company A bids 50p per click and has a quality score of 5
Company B bids £1 per click and has a quality score of 9
Company C bids £2 per click and has a quality score of 2
In this instance, Company B would be granted the top spot, Company A second, and Company C third – if they make the cut at all. What's more, the lower a quality score, the higher the fee Google take for every click.
This means that no business should consider PPC as an advertising model without first mastering SEO – with or without the aid of specialist SEO services. Attempting to do so will be a false economy. You need a high quality score for PPC to become worthwhile. Naturally, SEO services should be able to boost this grade for you.
As Google is so competitive, it may be fiscally prudent for a business to initially experiment with PPC using Microsoft Advertising. This model charges roughly half as much per click as Google and will see sponsored results appear on three separate search engines – Bing, Yahoo Search and AOL.
Combined, these three search engines still lack the market reach of Google. However, a skilled purveyor of SEO services will be able to turn this to their advantage. Fewer visitors means less competition – which, in turn, means a small but captive audience.
SEO services FAQ
What are SEO services?
SEO services are the skills offered by an experienced SEO agency. SEO services are techniques used by professionals to boost the organic traffic of your website. This is achieved by getting your listing as close to the top of page 1 as possible when users enter a key term into a search engine.
How much do SEO services cost?
There is no set price for SEO services. Every agency will have its own rate card, and most will offer a sliding scale of packages. Naturally, the more you expect an agency to do, the higher their charges will be. Experts recommend signing up on a, "pay per performance" model rather than a monthly retainer. This way, you are likelier to see a return on your investment.
What is an SEO marketing agency?
An SEO agency is a business that will offer a full-service review and delivery of all your SEO needs. The agency will audit the content of your website, locate critical keywords that will appeal to search engines, and devise a strategy for future copy that will give your website a greater chance of attracting organic web traffic.
SEO vs PPC – what's better?
Comparing SEO with PPC is like comparing apples with … different apples. One is not necessarily better than the other and an integrated approach is likeliest to see success.

PPC can get you to the top search results of a search engine but yields limited ROI without a base knowledge of SEO. You'll still need to understand keywords, and how to use them to fulfil user intent. 
What is local SEO services?
Local SEO services are focused on helping your business perform well in local Google search results: for example, showing up in Google Map results for your local area. Local SEO services should also help you rank well in SERP for "your business service + location", e.g. "App developer Leicester".
What is organic SEO services?
Organic SEO services are all about achieving organic traffic for your website. Organic means natural, unpaid traffic and is the opposite of the paid traffic your website would receive by using paid PPC advertising.
For further assistance with your SEO needs, do not hesitate to reach out to us. Our team have years of experience of working online, and as a result, we have a wide array of skills and insights pertaining to SEO that we're just waiting to share.