The evolution of payment technology has catalysed a digital revolution in the business landscape. The global payments ecosystem has never been so versatile, and at the heart of this transformative wave, stand two powerful entities: Square vs PayPal. Both of these titans provide a comprehensive suite of payment processing services, each with their unique strengths and areas for potential improvement.
Get quotes for card processing products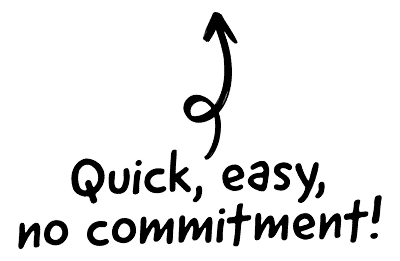 In this comprehensive comparison, we'll explore both platforms, shedding light on their features, fees, customer service, and overall utility for your business.
Square vs PayPal
| Features/Parameters | Square | PayPal |
| --- | --- | --- |
| Card Present Fees | 1.75% | 2.75% |
| Online Transaction Fees | 2.5% | 2.9% + 30p |
| Invoice Fees | 2.5% | 3.4% + 20p |
| Hardware Options | Square Reader, Square Terminal, Square Stand, Square Register | PayPal Here |
| eCommerce Support | Yes, through integrations | Yes, integrates with many shopping carts |
| POS System | Square Point of Sale | PayPal Here (Limited) |
| Virtual Terminal | Yes | Yes |
| P2P Payments | Yes, through Cash App | Yes |
| Business Loans | Yes, through Square Capital | Yes, through PayPal Working Capital |
| International Payments | Yes, but with limited countries | Yes, with extensive global reach and higher fees |
| Invoicing | Yes | Yes |
| Subscription Billing | Yes | Yes |
| Customer Service | Phone, email, self-help resources (Limited hours) | Phone, email, self-help resources, community forum (24/7) |
| Additional Services | Payroll processing, appointment scheduling, marketing tools | Mass payouts, advanced fraud protection, custom checkout options |
Square vs PayPal
Remember, this table is a summary and each of these points have more details behind them. It's best to check the official websites of both Square and PayPal to get the most accurate and up-to-date information.

The CRM platform to grow your business
Great for entrepreneurs
Powerful data analytics
Manage sales and data

Seamlessly connect data, teams, and customers
Cutting-edge marketing
Ideal for teams or solo use
Measure sales conversions

Powerful web builder and advanced business tools
Great for startups
Powerful web page builder
E-commerce available

Supercharged content planning
Great for marketing
Better than lists or sheets
Manage social media

Create a new website in 10 minutes. Easy.
Launch your website fast
Powerful data intuitive
No coding skills needed
Overview of Square and PayPal
Understanding Square
Launched in 2009 by Twitter co-founder Jack Dorsey, Square was initially conceived as a simple mobile payment processing system. Today, Square has grown into a multi-faceted platform that caters to both small businesses and large enterprises. Square provides a range of services, including Point-of-Sale (POS) systems, eCommerce, invoicing, and appointment scheduling. It has also ventured into business financing with Square Capital.
PayPal – The internet payment pioneer
Founded in 1998, PayPal rapidly became synonymous with online payments. Acquired by eBay in 2002, it was the primary payment method for the online marketplace until 2015, when it was spun off as a separate entity. Today, PayPal serves millions of customers and merchants across the globe, offering a variety of services from online payments, peer-to-peer transfers, POS systems, to business loans.
Detailed comparison
1. Payment processing features
Square: simplicity meets versatility
Square provides an all-in-one payment processing solution. With its hardware options, such as the Square Reader and Square Terminal, businesses can accept payments in person. It also caters to eCommerce, allowing you to integrate Square with your online store, accept payments over the phone, and even utilise it for invoice payments.
Square's POS app, Square Point of Sale, serves as the central hub for managing all aspects of your business, including sales data, inventory management, customer relationship management, and analytics.
PayPal: focus on online payments
PayPal's core strength lies in its online payment processing. It's an excellent choice for businesses that primarily operate online. PayPal offers solutions for invoicing, subscription billing, and can seamlessly integrate with most online shopping carts.
In addition, PayPal offers a mobile card reader, PayPal Here, for processing in-person payments. While not as comprehensive as Square's hardware offerings, it provides essential functionalities for businesses that occasionally need to process face-to-face transactions.
2. Transaction fees
Square: straightforward fee structure
Square adopts a straightforward fee structure. For swiped, chip, or contactless payments via the Square Reader or Terminal, the fee is 1.75%. Online transactions are charged at 2.5%, and invoice payments come in at 2.5% as well.
PayPal: varied fee structure
PayPal's fee structure is a bit more complex. Online transactions attract a fee of 2.9% + 30p per transaction. In-person payments via PayPal Here are charged at 2.75%. It's worth noting that PayPal's international fees can go as high as 4.4% + a fixed fee based on the currency.
3. Customer service
Square: limited direct support
While Square provides a comprehensive self-help resource centre, their direct customer service has been criticised as lacking. Direct phone and email support are available, but many users report long wait times.
PayPal: robust support options
PayPal offers a broader range of customer service options. In addition to a comprehensive online resource centre, PayPal provides email, phone, and even community forum support. It's worth noting, though, that like many large companies, the quality of support can vary.
4. Additional features
Square: expanding beyond payment processing
Square's auxiliary services, like appointment scheduling, payroll processing, and a suite of marketing tools, make it a comprehensive ecosystem for a business. The availability of small business loans through Square Capital is an attractive feature for businesses seeking growth.
PayPal: strong on integrations
PayPal's strength lies in its integrations. It's compatible with a wide variety of shopping carts, eCommerce platforms, and accounting software. For businesses that need a payment processor to fit into their existing digital infrastructure, PayPal is a strong contender.
Conclusion – Square vs PayPal
In the Square vs PayPal debate, the winner largely depends on your business's specific needs.
Square's diverse ecosystem and straightforward pricing make it an excellent option for small to medium-sized businesses, particularly those with a physical presence.
PayPal's robust online payment processing and extensive integrations make it an ideal choice for primarily online businesses or those with international transactions.
It's recommended to carefully assess the needs, operations, and growth plans of your business before deciding. Whichever platform you choose, both offer powerful tools to help streamline your business and facilitate growth in today's digital-first economy.
FAQ
What services does Square provide that PayPal doesn't?
Square offers a comprehensive point-of-sale system, including hardware like Square Terminal and Square Register, which PayPal does not. Additionally, Square has auxiliary features like appointment scheduling and a more advanced POS app.
How does PayPal's transaction fee structure compare with Square's?
Square has a more straightforward fee structure, with a flat rate for most transactions. PayPal, however, charges a percentage plus a fixed fee for online transactions, and its international fees can be higher than Square's.
Can I accept international payments with both PayPal and Square?
Yes, both PayPal and Square allow for international payments. However, PayPal's reach is more extensive, supporting many more countries than Square.
What are the key differences between Square Point of Sale and PayPal Here?
Square Point of Sale is a fully-fledged POS system with features like inventory management and sales analytics. PayPal Here, on the other hand, is a more basic system primarily designed for in-person card processing.
Do both Square and PayPal offer invoicing services?
Yes, both Square and PayPal provide invoicing services, enabling businesses to create and send digital invoices.
How does customer service compare between PayPal and Square?
PayPal offers a wider range of customer service options, including phone, email, and community forum support. Square provides phone and email support, but it's often seen as less comprehensive than PayPal's.
Can I use Square or PayPal for peer-to-peer payments?
Yes, both platforms offer peer-to-peer payments. Square offers this service through the Cash App, while PayPal allows it directly.
Do both PayPal and Square offer business loans?
Yes, both platforms have business financing options. Square offers loans through Square Capital, and PayPal provides financing through PayPal Working Capital.
What hardware options do PayPal and Square offer for in-person transactions?
Square offers a range of hardware options, including the Square Reader, Square Terminal, and Square Register. PayPal provides the PayPal Here card reader for in-person payments.
Are there any payroll processing services available in PayPal or Square?
Payroll processing is available through Square, but PayPal does not offer this feature.
Which platform between PayPal and Square is better for an online business?
If your business is primarily online, PayPal might be a better choice due to its robust online payment processing and broad range of eCommerce integrations.
Do PayPal and Square support subscription billing?
Yes, both Square and PayPal support subscription or recurring billing, which is especially useful for businesses that provide services on a subscription basis.
Can I use both Square and PayPal simultaneously for my business?
Yes, many businesses use multiple payment processors to meet various needs. However, managing multiple platforms can be more complex.
Is there a virtual terminal option in both Square and PayPal?
Yes, both Square and PayPal offer a virtual terminal feature, which allows you to manually enter card details for processing payments.
How does the integration capability of Square compare to that of PayPal?
PayPal generally has stronger integration capabilities, especially with eCommerce platforms. However, Square also integrates with many popular business and eCommerce platforms.
Which is more user-friendly, PayPal or Square?
Both PayPal and Square have intuitive, user-friendly interfaces. However, some users find Square's POS app and dashboard particularly easy to navigate.
How quickly can I access funds with Square and PayPal?
Typically, both Square and PayPal offer next day deposits. However, instant transfers are available with both for an additional fee.
Are Square and PayPal secure for transactions?
Yes, both Square and PayPal use high-grade encryption for transactions and are compliant with the relevant security standards.
Which has better mobile payment capabilities, Square or PayPal?
Both Square and PayPal have robust mobile payment capabilities. However, Square offers more hardware options for mobile payments.
Can I set up a merchant account with both Square and PayPal?
Yes, you can set up a merchant account with both Square and PayPal. Both platforms also offer a range of merchant services.