Square Inc. is an innovative financial services and digital payments company headquartered in San Francisco, California. Founded in 2009, it provides business owners with an easy-to-use, quick-to-set-up payment solution that aims to democratise the process, whether for small pop-up ventures or larger established firms. This article provides an in-depth review of Square, evaluating its suitability as a payment processing choice for UK businesses.
Get quotes for card processing products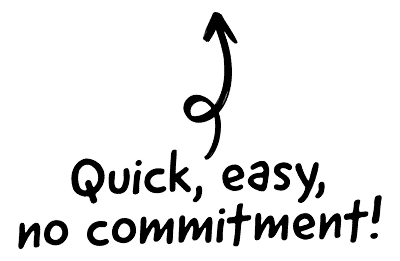 Overview of Square – what's on offer?
Square offers a comprehensive range of payment processing solutions designed to meet a variety of business needs. It enables payments through a wide range of methods, such as credit and debit cards, mobile wallets, and online transactions. The platform is designed to be user-friendly, giving business owners the ability to accept payments anywhere, from in-store counters to outdoor markets, or even online.
Square's point-of-sale (POS) software is one of its standout offerings. It goes beyond merely processing transactions, offering features like inventory management, customer directories, and sales reports. Moreover, the software is free — businesses pay only for the payment processing.

The CRM platform to grow your business
Great for entrepreneurs
Powerful data analytics
Manage sales and data

Seamlessly connect data, teams, and customers
Cutting-edge marketing
Ideal for teams or solo use
Measure sales conversions

Powerful web builder and advanced business tools
Great for startups
Powerful web page builder
E-commerce available

Supercharged content planning
Great for marketing
Better than lists or sheets
Manage social media

Create a new website in 10 minutes. Easy.
Launch your website fast
Powerful data intuitive
No coding skills needed
Additionally, Square provides hardware options to support its POS software, from card readers for mobile devices to fully-fledged terminals and register setups. These cater to businesses of all sizes and types, allowing a food truck and a high street shop alike to provide quick and easy payment solutions.
Perhaps one of the most intriguing features of Square, however, is the access it provides to additional business services. These include Square Capital, a small business lending service, and integrations with other e-commerce platforms. With these services, Square has expanded beyond payment processing to become a holistic business solution.
Pros and cons of Square
Pros
Ease of Use: Square's interface is clean and user-friendly. The software is easy to navigate, and the setup process is swift and simple.
No Monthly Fees: Square's basic point-of-sale app comes with no monthly fees. Businesses only pay a fee per transaction.
Versatility: Square offers a range of hardware and software options to suit different business needs, from mobile businesses to brick-and-mortar stores.
Extra Features: Beyond payment processing, Square includes useful business tools like inventory management, customer tracking, and sales reporting.
Scalability: As your business grows, Square has additional software options and more advanced hardware to cater to your needs.
Transparent Pricing: All costs associated with Square's services are clearly outlined on their website, making it easier for businesses to calculate potential expenses.
Cons
Flat-Rate Pricing: While Square's flat-rate pricing is simple, it can be more expensive than the interchange-plus pricing model offered by some competitors.
Account Stability Issues: Some users have reported sudden account terminations and held funds, often related to Square's fraud detection algorithms.
Limited Support: Although Square provides customer support, it's not 24/7. Some businesses have reported difficulties in contacting support during off hours.
Not Ideal for High-Risk Industries: Businesses in industries considered high-risk may encounter issues with Square, including possible account termination.
Square products and services guide
Square offers an array of products and services aimed at helping businesses effectively manage and grow their operations.
Square Point of Sale
The free Square POS system is a comprehensive software solution, handling everything from sales and inventory to customer management and business analytics.
Square Hardware
This includes the Square Reader for chip and contactless payments, Square Terminal, Square Stand for contactless and chip, and Square Register. Each device caters to different business needs and scales, allowing for mobile transactions or full countertop sales setups.
Square for Retail
An all-in-one retail solution, this service offers a retail-centric POS system, advanced inventory management, customer directories, and more.
Square for Restaurants
This service provides a fully integrated POS system for restaurants, with features such as table mapping, course management, and delivery platform integrations.
Square Online
A comprehensive online selling solution, allowing businesses to build professional websites with integrated shopping carts, and offering features like curbside pickup and local delivery.
Square Appointment
An online booking software enabling businesses to accept and manage bookings directly from their website.
Square Capital
This service provides small business loans to qualifying Square customers to help them grow their business.
Square pricing, fees and charges explained
Square has a simple and transparent pricing model. The most basic service, the Square POS app, is free to use, and businesses pay only for processing transactions.
For card-present transactions, the fee is a flat 1.75%. For online, keyed-in, and invoice transactions, the fee is 2.5%. This flat-rate model makes Square's pricing simple to understand, though it may not be the cheapest option for businesses with a high volume of expensive transactions.
Square's hardware varies in price, from the £16 for the basic mobile reader, to £799 for the fully integrated Square Register. Businesses need to factor in these costs when considering Square.
Additional services, such as Square for Retail, Square for Restaurants, and Square Appointments, come with monthly fees that scale with the size and needs of the business. It's also important to note that Square Capital's small business loans will carry their own terms and fees, depending on the specifics of the loan.
Alternatives to Square
While Square offers a broad range of services and a user-friendly platform, there are viable alternatives to consider.
PayPal Here: A mobile card reader and app from the globally recognized payment platform, PayPal. It offers similar functionality to Square, with competitive, albeit slightly higher, fees.
Zettle (now part of PayPal): Particularly popular in Europe, iZettle offers a feature-rich POS app and competitive transaction fees.
SumUp: Another mobile card reader and POS provider, SumUp has a simple flat-rate fee structure, much like Square, but with slightly lower transaction fees.
WorldPay: One of the most established payment processors in the UK, WorldPay offers a comprehensive suite of services, including card machines, online payments, and phone payments, but its pricing structure is less transparent than Square's.
Conclusion – Is Square a good choice?
For many businesses, Square offers a comprehensive, easy-to-use payment processing solution. Its robust suite of products and services, transparent pricing, and user-friendly interface make it a particularly good option for small businesses, startups, and those in need of a mobile payment solution.
However, it's important to note that Square's flat-rate pricing model can be more expensive than other pricing models for businesses with high-value transactions. Additionally, businesses in certain high-risk industries may face challenges.
Overall, the decision should be made based on the specific needs and circumstances of the business. It's crucial to consider all factors, including transaction size and frequency, business scale, industry, and specific needs for extra services.
FAQ – Square review
Is Square available in the UK?
Yes, Square is available for use by businesses in the UK.
Does Square require a long-term contract?
No, Square operates on a pay-as-you-go basis, and there are no long-term contract requirements.
Can Square handle mobile payments?
Yes, Square has a range of hardware options, including mobile card readers, that allow businesses to take payments anywhere.
Are there any hidden fees with Square?
Square prides itself on transparency. There are no hidden fees, and all costs are outlined clearly on their website.
How quickly does Square deposit funds into my bank account
Typically, Square deposits funds into your linked bank account within one to two business days.
Can Square handle contactless payments?
Yes, Square's hardware options include devices that can process chip and contactless payments.
Can I use Square for online sales?
Yes, Square offers a comprehensive e-commerce solution known as Square Online.
Does Square offer customer support?
Yes, Square offers customer support, but it's not available 24/7.
Can I use Square for my restaurant?
Yes, Square offers a restaurant-specific POS system with features tailored to the hospitality industry.
Can I use Square on multiple devices?
Yes, you can use Square on any compatible device with the app installed, and all your business data is synced across devices.
Can I accept international cards with Square?
Yes, Square can accept payments from international credit and debit cards.
Does Square offer any business funding options?
Yes, Square offers a service called Square Capital that provides business loans to eligible Square customers.
Can Square integrate with my e-commerce platform?
Yes, Square can integrate with popular e-commerce platforms such as WooCommerce, Wix, and more.
Can Square handle recurring payments?
Yes, Square has a feature called Invoices Plus that allows businesses to set up recurring payments.
Does Square offer inventory management?
Yes, Square POS software includes a robust inventory management system.
Does Square offer any solutions for retail businesses?
Yes, Square offers a service called Square for Retail which is a complete retail POS system.
Can I manage employee access with Square?
Yes, Square POS allows you to manage and control employee access.
Can I use Square to send invoices?
Yes, you can use Square to send digital invoices.
Can I refund a transaction with Square?
Yes, Square allows you to issue full or partial refunds.
Does Square have a loyalty program feature?
Yes, Square offers a service called Square Loyalty that allows businesses to create custom loyalty programmes.