If you're seeking a reliable, cutting-edge and all-inclusive payment processor, you may well have considered Stripe. With a vast array of services catering to both online and in-person businesses, Stripe has established a solid reputation within the field. But is it the right choice for you? We delve into the finer details, revealing the features, fees, and pros and cons, so you can make an informed decision.
Get quotes for card processing products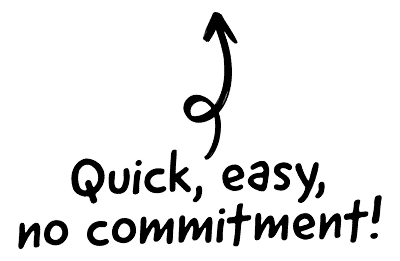 Overview of Stripe – what's on offer?
Stripe was founded in 2010 by Patrick and John Collison, with a vision to simplify online transactions for businesses of all sizes. Today, it's a leading global payment processing platform that allows businesses to accept payments in multiple currencies and via various methods, including credit cards, debit cards, and digital wallets.
With its API-centric approach, Stripe can be tailored to fit a wide range of business models and industries, from e-commerce to subscription services, and more. It provides businesses with a powerful toolkit to manage transactions, including fraud detection, subscription management, and financial reporting. Moreover, the platform offers additional features, such as Stripe Radar for advanced fraud protection, Stripe Atlas for starting a business, and Stripe Sigma for data analysis.

The CRM platform to grow your business
Great for entrepreneurs
Powerful data analytics
Manage sales and data

Seamlessly connect data, teams, and customers
Cutting-edge marketing
Ideal for teams or solo use
Measure sales conversions

Powerful web builder and advanced business tools
Great for startups
Powerful web page builder
E-commerce available

Supercharged content planning
Great for marketing
Better than lists or sheets
Manage social media

Create a new website in 10 minutes. Easy.
Launch your website fast
Powerful data intuitive
No coding skills needed
Stripe's services aren't confined to digital payments either; it also offers in-person payment solutions via Stripe Terminal. This service provides hardware to businesses, enabling them to accept chip and pin, and contactless payments.
To sum up, Stripe's offering is robust and diversified, catering to the needs of various business sizes and sectors, with an emphasis on providing solutions to complex payment problems.
Pros and cons of Stripe
Stripe's benefits and drawbacks can be instrumental in determining whether it's a good fit for your business.
Pros:
API-driven model: Stripe's open API makes it flexible and customisable to meet the needs of many different types of businesses.
Variety of payment options: From credit cards to digital wallets like Apple Pay and Google Pay, Stripe supports a wide range of payment methods.
Global operations: Stripe accepts over 135 currencies and can be used by businesses in 40+ countries, making it ideal for businesses operating internationally.
Advanced features: Stripe Radar and Stripe Sigma are powerful tools for fraud detection and data analytics.
Transparent pricing: Stripe provides clear and detailed information about their fees, with no hidden costs.
Cons:
High costs for small businesses: Stripe's pricing model can be expensive for small businesses with low transaction volumes.
Technical knowledge required: The API-centric nature of Stripe means you'll need a developer or technical expertise to get the most out of it.
Customer support: Some users report slow response times and a lack of phone support from Stripe's customer service team.
Stripe products and services guide
Stripe's suite of products and services is extensive. Here are some key offerings:
Stripe Payments: This is the core product, enabling businesses to accept online payments through a variety of methods and currencies.
Stripe Connect: Designed for marketplaces and platforms, Connect enables businesses to onboard and manage payouts to multiple vendors.
Stripe Billing: For businesses with subscription models, Stripe Billing manages recurring payments and invoices.
Stripe Radar: A sophisticated machine learning tool that helps businesses detect and prevent fraudulent transactions.
Stripe Terminal: Provides hardware for in-person payments, supporting chip and pin, contactless, and mobile payments.
Stripe Atlas: A tool to help entrepreneurs start an internet business, including incorporation, bank account setup, and legal guidance.
Stripe pricing, fees and charges explained
Stripe adopts a straightforward and transparent pricing model. For online transactions, Stripe charges a flat fee of 1.4% + 20p for European cards and 2.9% + 20p for non-European cards. For businesses with larger volumes, a customised pricing structure is available.
The cost for using additional services varies. Stripe Billing charges a percentage fee on recurring charges; this is 0.5% on the first £1 million, dropping to 0.2% thereafter. Stripe Connect has a pay-as-you-go model starting from £2 per active account. Stripe Radar is free with standard pricing, but for businesses seeking more advanced fraud prevention, Radar for Fraud Teams costs an additional 4p per screened transaction.
Alternatives to Stripe
While Stripe is a powerful option, it's worth considering alternatives:
PayPal: A widely recognised and trusted name, PayPal also offers a comprehensive range of services, including online and in-person payments, subscriptions, and international transactions.
Square: Particularly strong for point-of-sale solutions, Square caters well to businesses with physical storefronts.
Adyen: Adyen offers an all-in-one payment platform with direct access to all major global card schemes and local payment methods.
Conclusion – Is Stripe a good choice?
Stripe is undoubtedly a robust, feature-rich platform for payment processing. Its transparent pricing, extensive features, and international reach make it a strong choice, particularly for businesses with an online presence or those operating internationally. However, for small businesses with lower transaction volumes or those lacking technical expertise, Stripe may be less cost-effective or harder to navigate than alternatives.
FAQ – Stripe review
Does Stripe offer in-person payment solutions?
Yes, through Stripe Terminal, businesses can accept in-person payments.
Is Stripe good for small businesses?
While Stripe offers powerful tools, its costs can be high for small businesses with lower transaction volumes.
How much does Stripe charge per transaction?
For online transactions, Stripe charges 1.4% + 20p for European cards and 2.9% + 20p for non-European cards.
Can I use Stripe for international transactions?
Yes, Stripe supports over 135 currencies and operates in 40+ countries.
Does Stripe require technical knowledge?
Stripe's API-centric nature means technical expertise is required to get the most out of the platform.
Can Stripe handle subscription payments?
Yes, Stripe Billing is specifically designed to handle recurring payments and invoicing for subscription-based models.
What kind of support does Stripe offer?
Stripe offers support via email and live chat. However, some users have reported that response times can be slow.
How secure is Stripe?
Stripe is very secure. It is certified as a PCI Level 1 Service Provider, the highest level of certification possible. They also offer additional security features, such as two-step authentication and Radar for fraud detection.
What alternatives are there to Stripe?
PayPal, Square, and Adyen are all reputable alternatives, each with their unique strengths.
What is Stripe Atlas?
Stripe Atlas is a tool for entrepreneurs to start an internet business. It offers services like incorporation, bank account setup, and legal guidance.
What is Stripe Connect?
Stripe Connect is a payment platform designed for businesses that need to process payments and pay out to third parties, such as online marketplaces or gig economy platforms.
What is Stripe Radar?
Stripe Radar is a machine learning tool that helps businesses detect and prevent fraudulent transactions.
Does Stripe support mobile payments?
Yes, Stripe supports a variety of mobile payment methods, including Apple Pay and Google Pay.
Is Stripe available worldwide?
Stripe is available for businesses in 40+ countries, and it can process payments from anywhere in the world.
Does Stripe provide any data analytics tools?
Yes, Stripe Sigma provides powerful data analytics capabilities, allowing businesses to analyse their payments data.
Does Stripe charge any setup fees or monthly fees?
No, Stripe charges per transaction, with no setup fees or monthly fees. However, certain additional features or services may carry separate costs.
Can non-profits use Stripe?
Yes, non-profits can use Stripe to accept donations. They offer customised pricing for non-profits.
Can I use Stripe for one-time payments?
Yes, you can use Stripe to accept one-time payments for products or services.
What is Stripe Terminal?
Stripe Terminal provides hardware for in-person payments, supporting chip and pin, contactless, and mobile payments.
Does Stripe offer any fraud prevention measures?
Yes, Stripe offers advanced fraud prevention with its Stripe Radar tool. The tool uses machine learning to detect and prevent fraudulent transactions.