Developments in technology, a more connected society, and an increase in the awareness of workplace wellbeing are leading to a change in how (and where) we work. People want more freedom and flexibility in their lives, adjusting working hours where they can to adjust to the demands of modern life.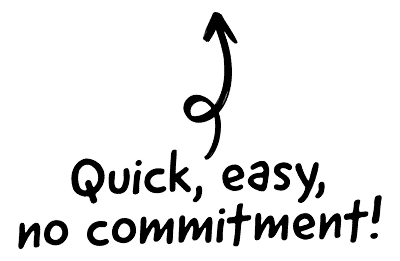 One way in which businesses are helping us do that is through remote working options. Thanks to the ease in which we can now work from external locations, employees might not only be in a different city but often a different country. But which parts of Europe are adjusting to the needs of the remote worker the best?
A recent study from Plusnet sought to find out. They compiled data for 10 ranking factors (see the bottom of the piece for all 10) from 20 European countries, each covering a different slice of remote working life. The research raised plenty of interesting pointers for those looking to work remotely in Europe – here are the highlights: 

The CRM platform to grow your business
Great for entrepreneurs
Powerful data analytics
Manage sales and data

Seamlessly connect data, teams, and customers
Cutting-edge marketing
Ideal for teams or solo use
Measure sales conversions

Powerful web builder and advanced business tools
Great for startups
Powerful web page builder
E-commerce available

Supercharged content planning
Great for marketing
Better than lists or sheets
Manage social media

Create a new website in 10 minutes. Easy.
Launch your website fast
Powerful data intuitive
No coding skills needed
The Netherlands reigns supreme in Europe
The Netherlands came top of the tree, making it Europe's go-to location for people wishing to take up remote work. It ticks off a number of the remote worker's necessities.
Take transport. An ability to get around, be it to client meetings, back to HQ or just to your favourite co-working space, is vital to keeping remote workers focused on their work. Taking each country's position in the EU Commission's Mobility and Transport report, the Netherlands came second only to Sweden.
Once you get to your remote working location of choice, the Netherlands can get you online with one of the safest internet networks in all of Europe. EU data shows that just 11% of internet users were affected by security issues in 2015, once more placing them in second overall (this time behind the Czech Republic). The country was also placed in the top three for the number of coffee shops and the happiness index.
The country is ahead of the curve too. 13.7% of workers in the Netherlands are already in remote work. Having scored so consistently well throughout, their infrastructure is in an excellent place to make remote work a success. If you're looking for a country that can meet the demands of a digital nomad, then the Netherlands may be for you.
Head to central Europe
Elsewhere around Europe, central powerhouses such as Germany (2nd), Spain (3rd) and France (6th) are also well suited to remote work.
Germany and Spain scored highly in similar areas. Both finished the top three for their EU Commission Transport score; Germany pipped the Netherlands to the top spot, with Spain back in third. The number of co-working spaces in that country was also considered in the research, with Spain coming out on top (778), ahead of Germany in 3rd(418). Germany takes the spot above the Spanish thanks to its first-place position for the number of Wi-Fi hotspots in the country, with almost 37 million.
France was also in the mix for a number of these ranking factors. They were placed fourth for co-working spaces (294) and the number of Wi-Fi hotspots (10 million).
Staying close to home is a good option
Remote workers can also look inward in search of a good location for working out of the office. The UK scored well across a variety of widespread factors, finishing fourth overall. No country in the study has more coffee shops, making it easy for remote workers to head to their favourite outlet and get their head down for some work.
You'll never be far from an internet connection either, with over 32 million Wi-Fi hotspots across the country. The UK can look after your wallet too, as it placed 2ndfor the Cost of Living.
Eastern Europe can lead to cost-effective remote work
Whilst the Netherlands scored the highest overall, it did score poorly for some of the more financially led factors. For remote workers who are on a budget, Eastern Europe is the place to be. Poland (5th) and the Czech Republic (10th) were placed in the top 10, owed mainly to their performance on the Cost of Living and the average cost of renting a property.
Poland did particularly well here. Placed 3rdfor Cost of Living and 5thfor Rent prices, the country also scored strongly for the price of a coffee (2nd). The Czech Republic was placed 6thfor the Cost of Living and 7thfor Rent prices. Throw in its first place for Internet Security Score (just 10% of internet users affected by security issues), and the Czech Republic joins Poland as an excellent alternative to central Europe for remote work.
It's a trend that doesn't show signs of slowing
The demand for remote work options is growing. 70% of us worldwide are believed to work away from the office at least once a week, and 99% of those that do say they would like it to remain part of their working life for the rest of their career. 
Despite how favourably workers look at it, it does produce some unique hurdles. Those consistently working away from the office are isolated and could find themselves feeling lonely. Businesses must endeavour to make remote workers still feel part of the organisation, doubling down on efforts to maximise social activities. Other technologically based challenges also exist but progress to more effective and efficient communications tech is always ongoing.
As businesses overcome the technological and social challenges remote work brings, more workers are likely to ditch the commute and either create an office in the home, their local café, or wherever they please. When they do, the European countries named above can provide the best infrastructure to allow remote workers to succeed.
The 10 ranking factors in full:
Percentage of people currently in remote work
Number of co-working spaces
Number of coffee shops
Average price of coffee
Number of Wi-Fi hotspots
Internet security score
EU Commission Transport score 2019
Happiness Index score
Rent Index score
Cost of living