All businesses, especially SMEs that are just starting out, can need a helping hand with finance, and a business overdraft only goes so far. While many high street banks offer unsecured loans to business account holders, specialist independent providers can offer superior interest rates. How does Time Finance compare to rivals in this regard?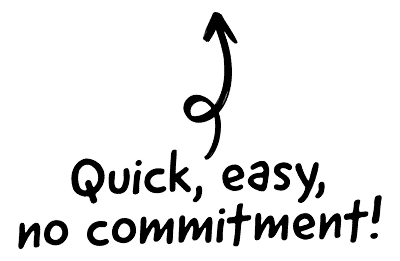 Who is Time Finance?
Time Finance is an independent finance provider that offers secured or unsecured business loans to small businesses. Trading since 2008, this lender specialises in helping new ventures get off the ground, providing the funding required to launch and grow a venture in its earliest days of trading.
Popular business banking options compared

Co-Op Business Banking
✓ Business Current Account
✓ Online, App & High Street Banking
✓ Quick & Easy Application Process


HSBC Business Banking
✓ Business Current Account
✓ In-Branch, Online & App Banking
✓ FSCS Protected


Metro Business Banking
✓ Business Current Account
✓ High Street Presence
✓ FSCS Protected


Mettle Business Banking
✓ Business Bank Account
✓ Online & App
✓ Quick & Easy Application Process


Monzo Business Banking
✓ Business Current Account
✓ Dedicated mobile app experience
✓ FSCS Protected


Tide Business Bank Accounts
✓ Free, Plus, or Pro Account
✓ iOS & Android Mobile App
✓ Upload & Auto-Match Receipts


Virgin Money
✓ Business M Account
✓ In-Store, Online & App Banking
✓ Insights & Forecasting Platform

What services does Time Finance offer?
As discussed, Time Finance specialises in unsecured or secured loans for businesses.

The CRM platform to grow your business
Great for entrepreneurs
Powerful data analytics
Manage sales and data

Seamlessly connect data, teams, and customers
Cutting-edge marketing
Ideal for teams or solo use
Measure sales conversions

Powerful web builder and advanced business tools
Great for startups
Powerful web page builder
E-commerce available

Supercharged content planning
Great for marketing
Better than lists or sheets
Manage social media

Create a new website in 10 minutes. Easy.
Launch your website fast
Powerful data intuitive
No coding skills needed
Unsecured business loans can be taken out without risk to personal or company assets. You will be eligible to borrow between £10,000 to £25,000, over as little as one year or as long as five years. Repaying your loan over a longer period will result in smaller monthly repayments, but the loan will cost you more in interest over the long term.
If you fail to keep up with repayments on your loan, your business will have a default placed against it, drastically impacting your creditworthiness.
Secured loans are available for sums between £35,000 and £250,000, under the same repayment terms – the longest you can take out a secured loan is five years, though interest rates may be lower.
You will need to place a personal property (either a residence or buy-to-let investment) up as collateral to gain access to this loan, and this property must have sufficient equity to cover the balance of the borrowing.
If you fail to keep up with repayments on a secured loan, the lender can take you to court and order you to sell your property, settling the balance using equity from the sale.
What I can I use funding from this lender for?
Loans from Time Finance come under five core categories:
| Type of loan | What is it? |
| --- | --- |
| General Loans | There could be any number of reasons why a business may be looking to borrow money, and Time Finance will consider any request. You may wish to apply for a loan to cover payroll while expanding, settle a sizable HMRC bill, or lay down a deposit on a business premises. |
| Asset Finance | This loan is designed to help a small business owner purchase everything they need to start or expand their business, such as workplace furnishings or technology. |
| Asset Based Lending | If you already have everything you need to run your business, you can use these assets as collateral to gain access to greater funds on a secured loan basis. |
| Invoice Finance | Until invoices are paid by clients and customers, business income is purely hypothetical. Invoice financing is a short-term bridging loan that provides you with up to 90% of funds you're awaiting from outstanding bills, to be settled when your invoices are paid. |
| Vehicle Finance | Some business models may require a fleet of vehicles to provide essential services, or you may wish to purchase a company car to protect your personal vehicle's value. |
Time Finance loans compared
Consider why you will be asking Time Finance for a loan before approaching the company to stand the greatest chance of your application being accepted.
Will I be eligible to borrow from Time Finance?
If you wish to take out an unsecured loan with Time Finance, your business needs to have been trading for at least two years with a clean credit history – no active defaults, CCJs, or IVA or bankruptcy orders.
Secured lending terms are a little more flexible, and if your business has a low credit score this may be the only option open to you. To qualify for a secured business loan, your company must be active and trading, and you need to be listed as a director.
How do I apply for a loan from Time Finance?
Time Finance tailors its loans to bespoke business needs, so you will need to speak to somebody at the company to progress with your application. Use the online form to initiate contact – a relevant branch will then get in touch with you.
What are the advantages of borrowing from Time Finance?
Time Finance may be a place to turn for funding when your business is too small or new to qualify for lending from high street banks like NatWest, HSBC, RBS, or Virgin Money with which you hold an account.
The variety of loans on offer from Time Finance ensures that you should be able to find lending that meets your exact needs.
Time Finance is fully regulated by the Financial Conduct Authority, ensuring that this lender must comply with all legal and ethical standards ascribed by this body.
What are the drawbacks of borrowing from Time Finance?
Taking any funding is risky, especially when you place a personal asset such as a property up as collateral on a business loan. Only consider this approach if you are certain your business will be successful enough to keep up with repayments in a timely manner.
As we will discuss shortly, this lender has a limited online presence and limited reviews, especially for a company that has been trading so long and claims to have a vast and expansive network of customers. It's up to you as to whether you consider this suspicious.
What fees and charges are associated with borrowing from Time Finance?
This lender will obviously charge interest in any lending, which needs to be taken under advisement when arranging a loan through this business.
How much the loan costs you depends on this interest rate, and how long the repayment terms are.
As an example, this is roughly how much you can expect to pay for a £20,000 loan from Time Finance, charged at an interest rate of 15%1.
| Repayment term | Monthly repayment | Total repayable | Total cost of loan |
| --- | --- | --- | --- |
| 12 months | £900 | £10,775 | £775 |
| 24 months | £480 | £11,500 | £1,500 |
| 36 months | £340 | £12,300 | £2,300 |
| 48 months | £275 | £13,000 | £3,000 |
| 60 months | £233 | £14,000 | £4,000 |
Time Finance monthly payments and cost of loans compared
What is Time Finance's reputation among business customers?
Time Finance has a rating of 4.3 from 5 on TrustPilot, which is considered Excellent. This is obviously reassuring to anybody considering taking out a substantial loan with this provider.
The caveat we would offer is that Time Finance only has 8 reviews in total, all of which were left in 2022, so this is a small sample size to draw from – especially seeing as Time Finance claims to have over 20,000 active customers, and has been in operation for many years.
Summary
If you are confident that your business will be able to meet the financial obligations of repaying a loan from Time Finance, this lender can be a great source of financing as you establish and grow your company, especially if more traditional high street banks have declined your business. Just be a little wary about the lack of reviews associated with Time Finance, and consider shopping around and comparing interest rates before committing to this lender.
1 – these numbers are purely hypothetical and designed to give an idea of what you may pay. Creative.onl is in no way affiliated with Time Finance, and this is under no circumstances an exact calculation or a promise of an interest rate you will be offered.