The creative professions can be a competitive employment environment. With any creative job for which you apply, there are likely countless applicants who have the same resume as yours in terms of educational qualifications, work experience, etc. How to make your CV stand out among all of them is the question.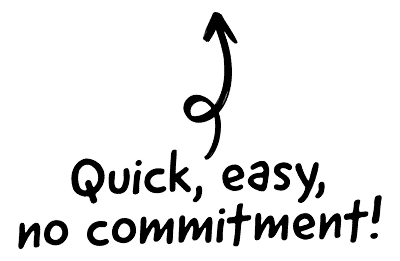 Your resume is no longer just about your basic details written on a piece of paper. Recruiters do not want the typical A4 sheet of paper that lists out your work and educational experience: they are looking for something beyond the traditional format. Here are few tips that you could follow that may help you to make your resume go viral:
Creativity
Gone are the days of boring humdrum life, this is the age of creativity; and you got to show some in your resume too. This is the new era of job search. Anything that is unique, out of the ordinary would guarantee you a round to the interviewer's office. The traditional concept of CV is dead. It is all about the extra pizzazz that would get you that prized interview.

The CRM platform to grow your business
Great for entrepreneurs
Powerful data analytics
Manage sales and data

Seamlessly connect data, teams, and customers
Cutting-edge marketing
Ideal for teams or solo use
Measure sales conversions

Powerful web builder and advanced business tools
Great for startups
Powerful web page builder
E-commerce available

Supercharged content planning
Great for marketing
Better than lists or sheets
Manage social media

Create a new website in 10 minutes. Easy.
Launch your website fast
Powerful data intuitive
No coding skills needed
So when you talk about creativity, it is not like you have to draw flowers or something. It is all about presentation. How to sell yourself? One of the key ways to introduce creativity and yet look professional – is to go the infographic route. To make your resume go viral – you have to make it look attractive enough for people to go for it. For example back in 2011 Chris Spurlock, created an amazing infographic resume – that went viral over the social media sites and ended up being hired by Huffington Post.
Now you would question, that Chris was an infographic designer, so he could make a mind blowing resume – you are not; how to add on creativity when you are not so creative professionally. Well for starters you could try the following that would help your resume stand out.
Use a catchy headlines, something that would state what you have done till now and what are your achievements.
Customize it, so that it looks unique. For a good job, there are plethora of applicants – for your resume to make it to the hiring bench you need to make it stand out. You also need to make sure that you have customized your CV for the online world. As most job hunts are being done via the digital hemisphere – you need to use the right font, size etc. So that your resume is easy to view.
Keep it short and simple, no recruiter wants to read a lengthy essay. According of a research study, most recruiters spend only 6 seconds glancing through your CV and decide if you are worth it or not. For this very fact you need to make the first look of your CV attractive that would drive the recruiter to go through your CV in detail.
Providing Links of social media and networking sites is of utmost importance.
Social networking sites
Nowadays social networking sites are one of the key ways of hiring people. A survey in 2012 had shown that 92% of employers were using or planning to use social networks for recruiting that year. Now most of us, do not think too much before we upload photos, update status, tweet posts etc. But if you are in the market for a new job – You should definitely rethink what to share.
So, you should clean up your social networking sites. Make sure that you posts are something that can be shared in the professional front. Even if you do not officially provide your social media profiles in your resume, your recruiters would definitely check it.
Now knowing that social networking sites are a huge deal – you need to use if to your advantage. Firstly, join the professional networking sites. Update your resume there. Add all your qualifications, your achievements etc. Then add all your social media profiles.
This is one of the most effective ways to make your resume go viral. You need to constantly update your profile, and let the recruiters know you are in the market – no matter how least experienced you are; there is still a huge chance that you would get noticed through a networking site.
Secondly, once your page is active and you need to add connections, i.e., you need to add people – friends, colleagues etc. The more connections you have on these professional sites, you would have more recruiters would lining up to view your profile.
Job portals
There are many job portals that are available online. They not only put you in connection with the employers; but they also help the employers to find the best candidate for their profile, and you could be the lucky one. For me personally, this is a tried and tested method. I had logged onto one of the biggest online job portals, which helped me getting a great job. All you need to do, is feed your information, upload your resume and keep your profile active.
In this digital era, the art of job hunting or hiring has seen a tremendous amount of transformation. Anything that is traditional is stated boring and one of the key ingredients of a viral resume is to be always available online. So keeping that in mind, make sure your resume is readily available in all the right places.