In the world of business, customer service is everything. If you're hoping to gain conversions and consumer loyalty, whether through making sales on your ecommerce site or offering an app, it's mandatory to provide a superior user experience.
Compare prices for UX services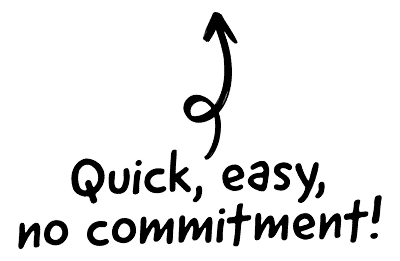 As a result, UX, aka user experience, is being given increasing priority. In truth, UX is an overused term in the 21st Century – but it's far from a pointless buzzword. Positive UX can mean the difference between flourishing and floundering as an SME, so enlisting superior UX design services is a must.
What are UX design services?
UX design services are offered by web and app specialists. The purpose of UX design services is to ensure that visitors to your website and users of your app enjoy their time, finding everything they need with a minimum of fuss.
Good, effective UX is essential to attracting – and, more prominently, retaining – customers. An astonishing 88% of online shopping enthusiasts said they would not return to an ecommerce site after a bad user experience. On the other hand, balancing your marketing and UX strategies can reap significant rewards.
Is this the same as UI design services?
The terminology involved with doing business can grow confusing, as some terms appear almost interchangeable to the untrained eye. For example, if you're not familiar with the minutiae of website building and maintenance, you could easily assume that UX and UI design services are the same. While they often go hand in hand, these are disparate disciplines.
You can read more about UI design services here, in our detailed guide to this process. To summarise the core difference, however, UI stands for user interface rather than user experience. As a result, UI design is more concerned with how a website looks than how it feels.
There is no doubt that a user interface will play a significant role in the browsing experience of a website. Aesthetics matter, as it takes a new visitor under a second to make a snap judgment about your website. If the colours do not pop, the logo is not prominent, and the navigation looks clunky or confusing, they may close the page and never return.
Appearances are not everything, though, and you'll need substance to match any visual style. User experience comes into play after the impact of the user interface. If your site looks good enough to merit immediate attention, you need to retain this consideration via a smooth, enjoyable journey through your services and offers.
What kinds of UX design services are there?
As we mentioned, the term "UX" is used with abandon today. It's easy to grow overwhelmed when searching for UX design services, as there appear to be so many different approaches. UX design services can be boiled down to three core groups, though.
| Type of UX design service | What is it? |
| --- | --- |
| UX research | As UX design revolves around providing the ultimate user experience, market research into your target audience is essential. What are your potential visitors looking for, and what will bring them back? UX researchers will conduct in-depth investigations, surveys and tests into this, ensuring that your eventual website meets the needs of those that will use it. |
| UX strategy | When many people refer to a "UX designer", they are likely thinking about the strategic element of the task. A UX strategist is unlikely to roll up their sleeves and code a website, though. Instead, this part of the process requires a thoughtful approach to the bigger picture – discussing how the findings discovered during research can be applied |
| UX creation | Finally, we have the real nuts and bolts of UX design – namely, the actual design of a website. Remember, though, UX design is not the same as web design. You'll need the skills of somebody capable of building a compelling UX prototype that meets all needs |
UX design services compared
How much do UX design services cost?
The expenses relating to UX design services are a moving feast. Many factors will influence cost, including:
Will you be enlisting a UX agency or a freelancer? The latter are typically cheaper, especially if hired from overseas. Asia and Eastern Europe are flush with UX designers seeking work
If you hire a freelancer, will you need to pay for their software packages? This will quickly start to increase the cost
How many UX design services do you require – are you going to need to start with research and seek strategic insight to create the site, or can you provide a detailed brief and skip straight to design?
How experienced is the freelancer or agency? As you may expect, those with more knowledge and experience can – and should – charge more
Most UX design services will be charged by the hour, so the final cost will mainly depend on how much work is involved. Expect to pay around £50-£75 per hour for a skilled agency – less for a freelancer. Feel free to contact Creative.onl for a quote to discuss our rate card and an estimate of how long we anticipate your request taking to complete.
What process should I expect from a UX design services agency?
As discussed above, this depends on what you can provide your UX design services agency in terms of a brief. If you have not yet completed your market research, many agencies will offer this – for a fee. Ensure that you choose an agency with a proper understanding of your business niche in this instance.
As standard, you should expect the following process from your UX design services agency.
| UX design stage | What is it? |
| --- | --- |
| Research | Whether this is the market research service that we discussed previously or simply long conversations with your business about your needs and desires, UX design always starts with a questions |
| Wireframing | Once the UX designer knows what a target audience is looking for, they need to plot out how possible this will be. This is known as wireframing – essentially, designing the UX elements of the website or app on paper |
| Prototyping | Once the wireframe of the website or app is approved, a designer will create a prototype. This will be a dummy to test user experience |
| Testing | The prototype above will be shared with test users. Ideally, these testers will not be connected to your business in any way, so they are coming to your website fresh. Testing aims to ensure that ideas created on paper also work on-screen |
| Refining | Based on the testing results, your designer will likely need to make some adjustments to maximise UX. These tweaks will be implemented, then testing begun again to ensure they have achieved the desired results |
| Launch | Finally, there is nothing to do but settle your UX design services bill and launch your website or app. Keep a close eye on the performance. Further adjustments to UX, or even a full audit, may be necessary for the future |
Of course, not all agencies are equal. While all may produce excellent work, the personal chemistry with your business may not be there. Before committing to working with a UX design services agency, ensure you're picking the right one.
How to find the right UX designer for your business?
So, you've decided to hire a UX designer, whether as a freelancer or an agency. Before you pull the trigger, follow this eight-step process:
Agree as a business team what UX design services you need – and how much you will budget for these needs
Choose whether to approach an agency or a freelancer
Create an ideal sketch and design of how you'd like your website or app to look and use this as a brief for your UX designer. Your ideas may not all be actionable or recommended, but this will give you an idea of whether you can work with the designer in question
Take to Google or popular freelance sites and find some potential UX designers
Browse portfolios and profiles and make contact to discuss your needs. We recommend contacting at least three possible designers to compare and contrast their offerings. We think one of them should be Creative.onl, but we're probably biased
Interview these UX designers, and do not hold back on the questions you want to ask. UX is so important, and you need to cover every base. If you do not feel that all questions are answered to your satisfaction, do not hire this designer
Choose your designer and confirm their availability – and price. Find out if there will be any additional expenses involved, such as overtime or software
Commission the work and remain in constant contact to help your designer create the ideal UX for your website or app (without being a pest!)
UX design services from an agency or a freelancer – what are the pros and cons?
Every time you look to enlist the services of a third party, whether for UX design or anything else, there will be a measure of risk involved. We have discussed what to look for from a UX designer but have not detailed whether you should consider an independent freelancer or an agency.
There are benefits and drawbacks to both approaches. You'll find these detailed in the table below.
| Freelancer | Agency |
| --- | --- |
| Typically cheaper than an agency – even an experienced UX designer will cost less than a business | As your job will accrue overheads, an agency is invariably costlier than a freelancer |
| You'll have one contact throughout the process. This ensures consistency, but it also means you're at the mercy of one person's ability level and speed of work | Most agencies will assign a primary contact for your UX design needs, but you'll also benefit from a whole team of potential designers |
| Will likely need a detailed brief and will not deviate from this. Freelancers tend not to improvise or freestyle, especially without additional payment | An agency will act as a partner throughout the UX design process, making suggestions that they feel may improve your brief. It's up to you how you will react to this! |
| May not have access to all the latest and greatest tools, as software can be expensive | Should have access to the latest versions of all software used throughout all stages of the UX design process |
| Unless instructed not to, freelancers will likely line up another job as soon as they deliver. You may not receive aftercare | Should always be available to fix any issues that arise from the UX design process, plus making future improvements and tweaks |
| Will work to their own schedule. This may be evenings and weekends, not 9 – 5, especially if you hire an overseas freelancer | Most agencies will mirror the working patterns of your business, albeit prepared to put in extra hours when needed |
If you choose to go down the freelance route, sites like Fiverr, People Per Hour and Upwork will provide plenty of options. If you decide that an agency is best, Google will throw up plenty of options – though please do consider contacting Creative.onl to discuss your needs.
What software do UX designers use?
Software programs are tools of the trade for UX designers, and like professional tradespeople, different designers will have unique preferences and loyalties. There are a handful of core programs commonly used by most professional UX designers, however, whether working as independent freelancers or under the banner of an agency. These include:
If you're commissioning UX design work to a third party, it theoretically does not matter what software they use. Your priority should be on results, ensuring you receive quality work compatible with your target audience for your outlay. Naturally, though, if you're expected to pay for software licenses, always find out what programs may be added to your bill!
Common mistakes to avoid when commissioning UX design services
If you follow our earlier advice on how to find the right UX designer for your business, you should not run into any issues when commissioning the work. However, to be on the safe side, we'd like to discuss a handful of traps and pitfalls to avoid before signing off on a UX design project.
Assuming that everybody is a skilled web user. The best websites make the complex look effortless. Do not assume that because your team can navigate a website, anybody can. Ask yourself, if somebody was using the internet for the first time, would they understand how to get from A to B on your site?
Applying too many features. An all-singing, all-dancing website packed with animations, videos, music and more can be fun. Ensure these are enhancing, not hindering, user experience, though. If your website prompts a sensory overload or loads slowly, you'll lose visitors
Treating data as the end-all, be-all. Yes, data is essential – it's what is likeliest to convince a customer to convert eventually – but an enjoyable experience is more critical than stat-bombing visitors to your website
Hurrying and harrying visitors. Users may change their minds mid-conversion. Make this as simple as possible. A user that wants more time to think about a purchase is likelier to return if you do not banish them to buffering purgatory any time they choose not to progress down a sales funnel
Inconsistency and lack of empathy. Finally, we need to think about the consistency of your brand message. Keep colour schemes and fonts consistent, as well as thinking about your UX microcopy. Keep messages snappy, factual and friendly – do not use passive-aggressive microcopy to shame your audience into doing what you want
If you need more assistance or advice in the realm of UX design services, the team at Creative.onl are always willing to help. Please do not hesitate to get in touch if you'd like a quote or simply to discuss your needs.