When you think back to what inspired you to sign up with a company's newsletter, the chances are you may have been influenced by any or all of these reasons:
Compare prices for marketing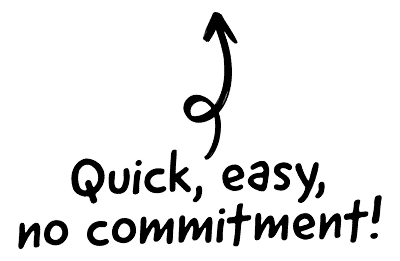 To access sales and discounts
To be entertained
To learn some new and valuable information
Email marketing is just one way that people can interact with their favourite brands, but once you have captured their email address, you will still need to wow them with your content to keep them engaged, interested in what you have to offer and convince them to buy from you.
We have already covered 5 techniques to get more newsletter sign-ups from your website, so let's take a look at ten ways to help you improve your email engagement so that you can increase your sales and build trust and loyalty with your audience to encourage repeat purchases.

The CRM platform to grow your business
Great for entrepreneurs
Powerful data analytics
Manage sales and data

Seamlessly connect data, teams, and customers
Cutting-edge marketing
Ideal for teams or solo use
Measure sales conversions

Powerful web builder and advanced business tools
Great for startups
Powerful web page builder
E-commerce available

Supercharged content planning
Great for marketing
Better than lists or sheets
Manage social media

Create a new website in 10 minutes. Easy.
Launch your website fast
Powerful data intuitive
No coding skills needed
Contents:
1. Give your subscribers something of value
If you want to convert your email subscribers into customers, you cannot simply stuff your newsletter with line after line of promotional links to your products or services.
Tell your subscribers a story rather than try to hit them with a sales pitch. Let your audience get to know the person behind the brand, whether that's how you are spending your time, or by sharing an accomplishment, an amusing incident, or your thoughts on a recent event.
2. Grab their curiosity with a great subject line
People's inboxes are usually full of promotional subject lines. When someone scans their inbox, you only have a second or two to convince them to open your email.
As the saying goes, curiosity killed the cat, so you need a subject line that piques their curiosity. Use a short and sweet description that tells your subscriber exactly what to expect. Short and sweet is important here because nearly 50% of people will use their smartphone to open their emails, which means a much smaller screen size.
Create a sense of excitement and urgency with your greeting and their curiosity will do the rest.
3. Remain consistent with your newsletter delivery
If you have designated Wednesday as your 'newsletter day' then stick to it. Your subscribers will come to expect your newsletter on the same day each week, so if you forget to post for a while, your readers will have probably forgotten about you and your story by the time you post again.
4. Share valuable content
To keep your readers engaged they will need a reason to keep opening your email newsletter. If your email does nothing but promotes your product or service without offering any free valuable, interesting or useful tips, advice or information, then you are not going to hold their attention for long.
There are many ways to get sales leads from your website and your blog articles can be useful tools to deliver valuable content and maintain engagement with your email marketing efforts. You can choose to include a whole blog post, or add an interesting snippet of a paragraph or two with a link to enable them to read the full post on your blog.
5. Deliver some social proof
Robert Cialdini published a book in 1984 called Influence. In his book he coined the term 'social proof' and it acts on the tendency of humans to copy the actions of others. So for example when someone sees a favourite celebrity endorsing a product, they will be more inclined to buy it.
According to stats gathered by TrustPulse:
91% of millennials trust reviews as much as recommendations from friends and family.
83% of people trust reviews over advertising.
90% of users need less than 10 reviews to form an opinion about a business.
Users browsing on mobile are 127% more likely to make a purchase decision than those browsing on a desktop.
You can leverage social proof by creating a section of your newsletter that you can dedicate to customer testimonials or positive customer reviews.
6. Use promos carefully
While you shouldn't make your newsletter overly promotional in nature, it doesn't mean you cannot share the benefits of your products or services.
You could have a small section of your newsletter that is dedicated to your product or service promotions, so your readers will become familiar with your layout and get used to seeing a mix of valuable content alongside your understated promos.
7. Use list segmentation
Everyone is unique, so don't treat your subscribers all the same. You can improve your open rates by segmenting your subscribers into different groups based on their behaviour or demographic. (Validating subscribers' email addresses is also a good way to boost your open rate.)
This can be useful if you offer multiple products or services that you can target to specific groups, such as those with higher earnings and more expensive tastes that will be more likely to buy your higher-end products.
8. Use a mobile-responsive newsletter template
With smartphone customer sales now outnumbering desktop purchases, this decade is seeing a shift in the way businesses are choosing to communicate with their customers. This includes optimising their content for mobile use with a mobile-responsive newsletter template.
9. Use a clear call to action (CTA)
Your call to action can be anything from QR codes to online coupons and 'buy now' while stocks last offers. Your CTA can take the form of:
A button on your email newsletter
Hyperlinked text in your email
A short link within or after a piece of content in your newsletter
Your CTA buttons and links need to be easily identified and quick to click on. You cannot be too subtle when spelling out what you want your reader to do next.
10. Make it easy to unsubscribe
No one likes to feel trapped on a subscription list, so make it easy for your readers to unsubscribe. You also have to adhere to the latest GDPR rules, so remember you could face severe financial penalties if you don't comply.
Remember that your email newsletter is there to make your reader's life better, even in a small way that doesn't cost you anything.
Your readers want great value, so by offering free, high-quality content that is useful (and relatable to your product or service) they will grow to trust your brand and will be more inclined to convert into a customer when they see value in what you offer.