How does your website compare to your competition? What do your users really think about it? Research reveals 94% of negative website feedback is design related, website credibility judgements are based on aesthetics 75% of the time and 88% of users are unlikely to return to a site if they've had a bad experience.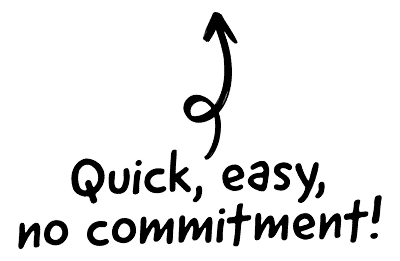 A website redesign could be the best business decision you make – and even the smallest changes have a major impact.
For example, Time.com's bounce rate dropped by 15 percentage points after they replaced infinite scrolling with continuous scrolling, revenues at ESPN.com increased by 35% following a user-led redesign and switching to blue hues helped increase Bing's revenue to $80 million.

The CRM platform to grow your business
Great for entrepreneurs
Powerful data analytics
Manage sales and data

Seamlessly connect data, teams, and customers
Cutting-edge marketing
Ideal for teams or solo use
Measure sales conversions

Powerful web builder and advanced business tools
Great for startups
Powerful web page builder
E-commerce available

Supercharged content planning
Great for marketing
Better than lists or sheets
Manage social media

Create a new website in 10 minutes. Easy.
Launch your website fast
Powerful data intuitive
No coding skills needed
While such anecdotal evidence is compelling, here are six key reasons why a website redesign makes good business sense for you:
You can overhaul and target the user experience
A website redesign allows you to fully evaluate your UX. There are multiple steps here to analyse your existing user experience so you can identify pain points and areas of improvement.
Such a UX-led design strategy gives you a competitive advantage – a user only spends between 10 and 15 seconds on your website. So, if you do not give them the information they need in this tiny timeframe, they'll soon look elsewhere.
A redesign also gives you the opportunity to identify your user personas and tailor your site to their needs. This is an important step as research reveals marketing personas make websites up to five times more effective and easier to use by including targeted users.
You can optimise your content for SEO and conversion
A redesign means you can remove outdated content (an obvious example is the use of Flash) and replace it with information that's visually appealing and targeted to improve your SEO.
For example, there have been many changes to Google's page ranking methods in recent times. The most significant is, arguably, the increasing importance of sites optimised for mobile devices – and your page speed is now a ranking factor too. A website redesign will allow you to improve your SEO by aligning with such strategies and integrating keywords and phrases across the site.
You can also improve your conversion rates by, for example, bringing in clear calls-to-action. CTAs are regularly overlooked – an evaluation of 200 small business websites revealed 70% didn't display clear calls-to-action. A redesign will also allow you to add visual CTAs, which are in demand, colourful images that grab the attention of your users.
Your site will work across more devices
The move away from desktops has been rapid and more than half of the world's website traffic is now from mobile devices.
A redesign means you can boost your online presence across multiple devices, which is imperative as 85% of users believe a company's mobile website should be as good or better than their desktop site. Your users are also more likely to stay engaged and buy from your site if it's optimised for mobile devices.
For example, we redesigned the online presence for leading holiday booking website Holiday Cottage Compare, which helped them to convert more visitors on mobile devices and tablets. You can read more about this work here.
You'll improve your ROI
As the previous point alludes to, your ROI is directly linked to your website's performance and availability across multiple mobile devices. The "Crossing the Enterprise Digital Divide" paper from KPMG states: "The study confirms that as organisations adopt mobile, and weight its impact on existing processes, they increasingly see tangible business value in the form of increased profitability, new customers, decreased costs and improved productivity."
Research also reveals that, in 10 years, a $10,000 investment in design-centric companies would have yielded returns 228% greater than the same investment in the S&P.
In fact, there are many ways you can boost the return from your design investments.
You can implement better analytics
If you can find a way to measure the success of your revamped website, it will provide your business with valuable insights and ensure you get an ROI on your design investment.
By implementing better analytics across your website, you can also ensure your brand engages with your customers and find out where these users come from. You may be surprised by the results – data from more than 120,000 ecommerce businesses found 40% of visitors were direct sources, 34% were organic search sources, 10% were referrals and only 6% were from social sources.
A website redesign is also the perfect opportunity to conduct some A/B testing to further optimise and improve your site. This  method compares the performance of two pages on your website to determine how to improve your conversion rates by, for example, changing your call to action, changing the page's content or adding reviews and testimonials to a page.
You'll bring in more users with dynamic content
A good website redesign will include a content management system (CMS). This will allow you to provide a more dynamic user experience as you can add or edit content, write blog posts and so on from the CMS without having to change a single line of code. It also frees you from having to contact your webmaster every time you want to make a change to your site, saving you both time and money.
Such regular content updates will also bring more users to your site. For example, companies that blog regularly have 55% more website visitors than those who don't. If you incorporate further inbound marketing techniques to your new website, your redesign may end up paying for itself. Research reveals 93% of companies use inbound strategies to increase their lead generation and 85% increase their traffic within seven months by employing such tactics.
In truth, a website redesign will bring a wide range of benefits to your business. It goes beyond the aesthetics to provide your users with the best online experience and your business with a future-proofed website that stands apart from the competition. If you'd like to find out more about redesigning your website, please drop us a line.