Choosing a business bank account is just one of the many decisions that a small business owner needs to make. But with lots of choices on what features business bank accounts have, as well as how much they charge, this could be a decision that takes more than a little research.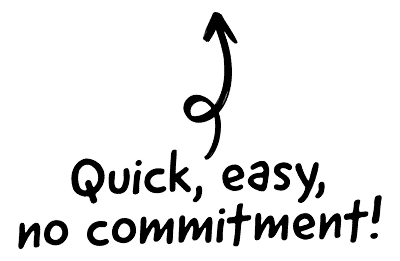 As well as high street banks, there are now challenger banks, a new breed of financial institution, offering paid-for and free small business bank account products and packages. But which is the best bank – and account – for your small business?
What should small businesses look for in a current account?
With every business having different needs, it pays to understand what you need from a business bank account. The landscape of banking is changing. The advent of secure online banking, for example, has led to more tools at the fingertips of small business owners.

The CRM platform to grow your business
Great for entrepreneurs
Powerful data analytics
Manage sales and data

Seamlessly connect data, teams, and customers
Cutting-edge marketing
Ideal for teams or solo use
Measure sales conversions

Powerful web builder and advanced business tools
Great for startups
Powerful web page builder
E-commerce available

Supercharged content planning
Great for marketing
Better than lists or sheets
Manage social media

Create a new website in 10 minutes. Easy.
Launch your website fast
Powerful data intuitive
No coding skills needed
Banks will make their business services look attractive but what you don't want to find several months down the line that you have monthly fees you didn't expect or that it costs you every time you deposit cheques.
Like all professional services for your business, you need to know what you need from a business account:
The cost of the bank account – some banks do offer small business bank account with no fees. In other words, providing you stay in the black and have no bounced direct debits or standing order, it is free to bank with them.
Fees – most banks do charge fees for basic transactions such as paying in cash or cheques over the counter or making payments online in different currencies. Take into account how you bank when considering what the bank is offering. If you don't use over-the-counter services often, but do a lot more paying and invoicing online, check out the corresponding fees accordingly.
Online banking app and services – the way we all bank has changed. Banking apps allow much easier control of finances, both personal and business. An app that is responsive and allows you finite control over business accounts is essential.
Linking with accounting software – bookkeepers and accountants use any number of accounting software to fine-tune financial planning and payments. Check that your business account can be linked to Xero, QuickBooks, Sage or any other platform that you use.
Limits – some banks impose limits on certain features. For example, you can pay-in or turnover a certain value of payments during a month or year. This is common for free small business bank accounts aimed at small and new businesses. As a business grows it may need to by into the next package on offer.
Other facilities – from overdrafts to savings accounts and credit cards, banks are often willing to sell other services to small business customers. Useful at certain times, it is always worth considering what else a small business bank account offers.
Perks and offers – tied in with some packages are perks and offers that can be useful. For example, buy into a premium business account and you could enjoy discounted insurance, for example.
Compare small business bank accounts
The range of business bank accounts on offer is almost as varied as the financial institutions offering them, But how do they measure up against each other?
Challenger bank or high street bank?
One of the first choices you need to make is whether to open a business bank account with a high street bank or take a look at what one of the many challenger banks are offering.

What is a challenger bank? The internet has changed the way we do so many things and that includes banking. Challenger banks are so-called because they challenge the status quo of high street banks by offering banking facilities that are responsive and, in the main, free. This includes business accounts. What's on offer varies from one challenger bank to another. The market share of challenger banks in the UK and global markets is growing year on year.

What about high street banks? The Big Four of banks in the UK – Royal Bank of Scotland, Barclays, HSBC and Lloyds, have stiff competition. At one time, opening a business account was difficult, with endless forms and weeks of appointments back and forth. With pressure from online banks, high street banks have streamlined the process and they offer a range of business accounts suitable for small businesses.
What's on offer – and how much do small business bank accounts cost?
Understanding what you need from a bank is key in deciding who offers the best account for your small business.
As well as fees and costs, you also need to consider customer service and support, aspects that can be important for small businesses and their finances.
Handelsbanken
Following a traditional banking model, you may not consider a traditional bank outside of well-known high street ones. But this Swedish bank has a reputation for providing the best overall customer experience.
That said, all its fees and costs are 'bespoke' meaning that it tailors all its services and business accounts to suit the business. There are 128 high street branches dotted across the UK and plans to open more as demand grows.
Starling Bank
A popular challenger bank, Starling Bank was started by Anne Boden and leaps from one accolade to the next. Personal and business customers rate it highly and so it's worth taking a closer look.
It has a clear and responsive app that is easy to use. Small business accounts can be opened online with online Companies House check for limited companies. Integrates easily with Xero and other accounting platforms.
Winner of Best British Bank and the Best Business Banking Provider in 2019 and 2020, you get the measure of just how popular this bank is.
ANNA
Another popular challenger bank, opening an account with ANNA is fairly simple and straightforward. For larger businesses, the facilities on offer may be too simple but for sole traders and small businesses, what they do offer may be more than enough.
Anna stands for Absolutely No-Nonsense Admin and so whilst it offers business bank accounts, it also offers an admin approach to help manage your money.
HSBC
A high street bank that has been around since the 19th century, HSBC has long been a banking favourite. The seventh largest bank in the world, it offers a range of business banking options for sole traders, small and medium-sized businesses alike.
Whilst it isn't offering anything revolutionary or off the wall, it offers a solid business banking product that some business owners prefer. As with all banks, check the fee structure carefully as depending on how you use your account, you may find the fees inhibitive.
Yorkshire Bank
Another high street institution, Yorkshire Bank has two current business bank account options:
Business Current Account – offers businesses 25 months of free banking
Business Choice Account – which offers interest linked to the Bank of England base rate
There are some eligibility criteria, such as turnover must be less than £2 million. That said, a lot of its support is via the phone and so if you want an online or digital platform, you'll find it sadly lacking.
Current account features
Handelsbanken
Starling Bank
ANNA
HSBC
The Yorkshire Bank
Ideal for
High street branches

Excellent customer service

Can cater for cash-heavy or unusual transactions
Easy to use app

No fees for standing orders or direct debits
Instant mobile app set up

Reminds you about tax and can also remind you of outstanding invoices
Startup small businesses
Small businesses who have been trading and have a turnover of less than £2k (for some accounts)

Great phone support
Fees & costs
Tailored to the service you want
No monthly fees

£3 per deposit up to £1k at the Post office. 0.3% over £1k

Deposit limit £20k
FREE for the first 3 months then £4.90 to £24.90 per month depending on limited company size

£5 per month for sole traders
FREE for 18 months

Fee thereafter £6.50 per month

£3k cash transaction limit per month
FREE for 25 months, the most generous on offer.

£6.50 a month thereafter
Good to know
Has plans to open more high street branches
Deposits up to £85k protected by FSCS.
Business owners must be over 18 years old
Promise to review your account every 12 months to ensure you pay the least possible fees and charges
Ranked highly in an independent survey in which 60% of their business customers said they were likely to recommend them
Which is the best bank account for small business in the UK?
Challenger banks such as Starling Bank and Anna, along with Tide and Revolut offer simple and cost-effective business bank accounts that are straightforward and easy to open and get started. Starling's free small business bank account is highly rated but sometimes, looking for a pay-monthly package can give you more flexibility over your money.
High street banks do still offer competitive products, but it is always worth checking the small print. If you need a business bank account that can be truly tailored to your business, Handelsbanken. HSBC also offer competitive packages but check their fees as they can soon add up. The Yorkshire Bank has a generous free banking period, but their online offering is not quite on a par with others.
If you accept mainly online with few cash or cheque deposits, challenger banks such as Starling may offer the best small business bank account for your needs. But if you want the option of paying in over the counter, finding a bank with a branch near you makes sense.
Business bank accounts FAQ
When do you need a business bank account?
There is no legal requirement for a business to have a business bank account. Technically, even large companies could run their finances through a personal account. However, this will more than likely contravene the terms and conditions laid down by the bank.

In essence, it comes down to professionalism, both in appearance and in how you run business finances.

It can look strange to clients if when they pay your company they are paying into a personal account. Likewise, if you borrow money or apply for grants, a business bank account could be a stipulation in the terms and conditions.
What documents do you need to open a business bank account?
You'll need a range of documents to open a business bank account but in today's online world, you may find that with your permission, a bank can access a range of information on you and your business.

However, to satisfy money laundering regulations, as a minimum you will need to provide:

• Proof of ID – you can use a passport or photo driving license. If you are opening an account for a limited company, providing the bank can access the information at Companies House, as challenger banks do, this is a simple requirement.
• Proof of address – using a utility bill, council tax bill or bank statement that is less than three months old is needed to prove your home address.

In terms of your business, you'll need to provide:

• Business address details
• Contact details
• Companies House registration
• Estimated annual turnover

In some situations, you may also need to provide a business plan. This is likely if you want to open a business account with an overdraft facility, and if you intend on borrowing money too. 
Do you need a business bank account as a sole trader?
As a sole trader, you are not legally bound to have a business bank account. You can run your business using your personal account, but it is advisable to open a business account for many reasons. Keeping your money separate makes it easier to budget and account for, especially when it comes to tax. It also looks more professional.
Does your personal credit affect opening a business account?
The answer is: it depends. Some banks do credit checks and anything untoward may count against you. For other bank accounts, the bank may not perform a credit check. This is more likely when the account being applied for doesn't have an overdraft or other credit facilities.