Mobile app business plans
Thinking of developing a mobile app? Done properly, app development requires a significant investment of time, money and resources. And therefore some careful consideration before you proceed.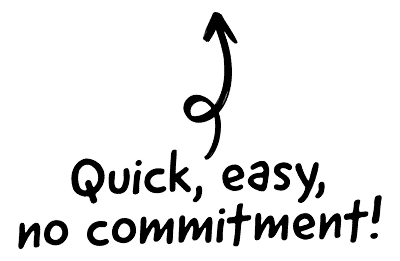 Writing a business plan for a mobile app business, in advance of any development, can really help to clarify your vision as well as identify the steps you need to take to maximise the return on your investment.
We've written about how to make an app. But in order to make sure your app pays for itself and provides an income, you really need to make sure you have an app business plan in place.

The CRM platform to grow your business
Great for entrepreneurs
Powerful data analytics
Manage sales and data

Seamlessly connect data, teams, and customers
Cutting-edge marketing
Ideal for teams or solo use
Measure sales conversions

Powerful web builder and advanced business tools
Great for startups
Powerful web page builder
E-commerce available

Supercharged content planning
Great for marketing
Better than lists or sheets
Manage social media

Create a new website in 10 minutes. Easy.
Launch your website fast
Powerful data intuitive
No coding skills needed
Contents
How to write a business plan for an app:
1. Decide what to consider when writing a mobile app business plan
Mobile apps are continuing to grow in popularity year on year – in fact, mobile apps are projected to hit $188.9 billion in revenue by 2020 – up from just $88billion in 2016 (Statista).
It doesn't seem entirely unreasonable to wonder what the future holds for mobile apps – and whether the market is already saturated.
And yet technology is constantly changing (think about the rise of voice-based apps such as Google Home, Amazon's Alexa and Apple's Siri for instance) along with consumer habits and expectations.
So there is no doubt that the demand is still there for apps that can genuinely be shown to be more innovative and more engaging than their competitors.
Whatever your business, writing a business plan takes time. But it's an iterative process can and one that can be hugely helpful in clarifying exactly what you want to achieve in the development of your own app.
So what are some of the key points you might want to consider when putting together a business plan for your mobile app?
To get you started, here is a app business template:
App business plan template
Executive summary
Company overview and business goals
Industry analysis
Customer analysis
Competitive analysis and market research
Marketing strategy plan
Operational plan
Management team (if you have one!)
Financial plan and forecast
2. Define what kind of app do you want to develop
It is tempting to rush into the development of an app simply because other businesses similar to yours already have one.
But it's worth giving some genuine thought to the 'problem' that you aim to solve with the creation of an app.
Businesses build apps for all sorts of reasons, such as branding, improving customer engagement, direct marketing etc.
But as online publishing platform Medium says "Ultimately an effective mobile strategy involves more than just a mobile friendly website."
3. Research your market
Once you have identified why the marketplace needs you to develop the app, it is vital to understand what your competitors are already doing – and how your app will improve on this.
When conducting market research, you should look at both primary and secondary data and consider key information such as include the size of your market as well as a thorough understanding of pricing.
A SWOT analysis can be useful for understanding your business' Strengths, Weaknesses, Opportunities and Threats.
LivePlan explains "Strengths and weaknesses are internal to your company—things that you have some control over and can change. Examples include who is on your team, your patents and intellectual property, and your location.
"Opportunities and threats are external—things that are going on outside your company, in the larger market. You can take advantage of opportunities and protect against threats, but you can't change them. Examples include competitors, prices of raw materials, and customer shopping trends."
Building on this, there is also a value in conducting a PEST analysis to look at macro economic factors that may influence your business. These are opportunities and threats due to Political, Economic, Social, and Technological forces.
Pestle Analysis explains these four areas in more detail:
Political
Here government regulations and legal factors are assessed in terms of their ability to affect the business environment and trade markets. The main issues addressed in this section include political stability, tax guidelines, trade regulations, safety regulations, and employment laws.
Economic
Through this factor, businesses examine the economic issues that are bound to have an impact on the company. This would include factors like inflation, interest rates, economic growth, the unemployment rate and policies, and the business cycle followed in the country.
Social
With the social factor, a business can analyze the socio-economic environment of its market via elements like customer demographics, cultural limitations, lifestyle attitude, and education. With these, a business can understand how consumer needs are shaped and what brings them to the market for a purchase.
Technological
How technology can either positively or negatively impact the introduction of a product or service into a marketplace is assessed here. These factors include technological advancements, lifecycle of technologies, the role of the Internet, and the spending on technology research by the government.
4. Define your app's unique selling point (USP)
So what problem does your app actually solve? What makes it different from all the other apps out there? Any why will someone download your app rather than another, similar one?
Identifying your app's unique selling point (USP) is a useful exercise in really understanding what you plan to do that's different to everyone else.
It can also help you develop an 'elevator pitch' – a 20 second, one or two line summary that comprehensively explains your product. And which could, as the phrase suggests, be articulated to a potential investor between the floors of a buildings – should you be lucky enough to find yourself in a lift with someone on the lookout for your product!
5. Understand your budget and how your app will make money
No matter how good your mobile app business idea, good financial management will ultimately be key to its success.
How, for instance, are you going to make money from your app? You might decide on a freemium model, where basic features are free but full functionality is hidden behind a paywall. You might prefer in-app advertising. Or your app might be for solely for in-app purchases.
It is reassuring to know that it is possible to develop a mobile app on a tiny budget – but that budget still needs careful management.
Alongside all the usual business plan financial headings, you should also consider costs that are specific to app development.
These can include customer acquisition cost, which Appster elaborates as cost per app install or CPI, suggesting "If you want to go one level deeper and be more exact, find out the cost per activation, keeping in mind that there will be a percentage of users who might install the app, and then uninstall it without engaging with the app."
6. Decide how you plan to market your app
Developing an app is one thing but getting it to arguably saturated marketplace, with good take up is quite another.
You will therefore need to give some considerable thought to how you plan to market your app once it is built (and possibly even before you have launched it).
And so taking the time to put together a marketing plan for your mobile app business can pay dividends after launch.
Looking for a hand with writing a business plan for your mobile app business?
If you would like a steer developing a business plan for your mobile app business, then the team at Creative.onl would love to help.
We are a friendly bunch with expertise across all of the following areas:
Digital strategy
Responsive web design
Content
Video animation
And we would love to help you with any aspect of your digital marketing strategy.
Whatever you are looking for, get in touch with Creative.onl to talk through the creative process.
App business plan FAQ
What is a mobile app business plan?
A mobile app business plan is exactly what is sounds like: a business plan, created specifically for a business based on launching a mobile app. Any startup business should have a business plan, and mobile app businesses are no exception.
How to write a business plan for an app?
Follow our 6-step process, and include the following 9 sections:
• Executive summary
• Company overview and business goals
• Industry analysis
• Customer analysis
• Competitive analysis and market research
• Marketing strategy plan
• Operational plan
• Management team (if you have one!)
• Financial plan and forecast
How much does an app business plan cost?
If you feel that you have the expertise then you can go ahead and write your own app business plan yourself, without spending a penny: totally free. Or if you'd like some professional help, you can commission an app launch specialist like Creative.onl to write one for you: this might cost anything from £500 to £5000, depending on the level of support needed.
What types of mobile app business plan are there?
Every business is unique, whether it's a mobile app business or otherwise. So this means that every mobile app business plan is also one-of-a-kind of tailored specifically to the business in question. But having said that, most app business plans follow the rough format we detailed, with emphasis added or removed from each section.
How can I get a mobile app business plan PDF?
Send us an email to [email protected] and let us know what you need, we should be able to provide you with a PDF template.