If you're looking to sign up for payroll software, you're likely keen to avoid hiring a full-time employee to act as an accountant. If you choose the right software package for your needs, you'll have everything you need – but you'll need a pretty comprehensive program if you have a larger business. This is where Gusto and ADP excel. 
Compare prices for payroll & HR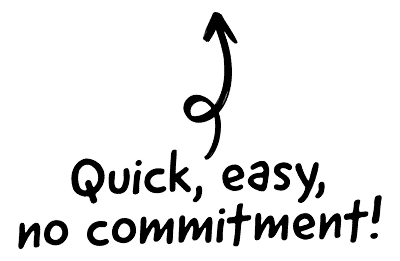 What is the target audience of ADP and Gusto?
Gusto and ADP are both available to businesses of all sizes, including solopreneurs and microcompanies. These software packages are likelier to appeal to larger companies though, as they provide extremely wide-ranging package offerings.
What kind of business would benefit most from Gusto and ADP?
With these software packages, larger companies with extensive payrolls and complicated needs are likeliest to benefit. This is especially true of ADP. While this SaaS can be used by anybody, including the smallest of companies, it has at least one eye on substantial, multinational corporations.

The CRM platform to grow your business
Great for entrepreneurs
Powerful data analytics
Manage sales and data

Seamlessly connect data, teams, and customers
Cutting-edge marketing
Ideal for teams or solo use
Measure sales conversions

Powerful web builder and advanced business tools
Great for startups
Powerful web page builder
E-commerce available

Supercharged content planning
Great for marketing
Better than lists or sheets
Manage social media

Create a new website in 10 minutes. Easy.
Launch your website fast
Powerful data intuitive
No coding skills needed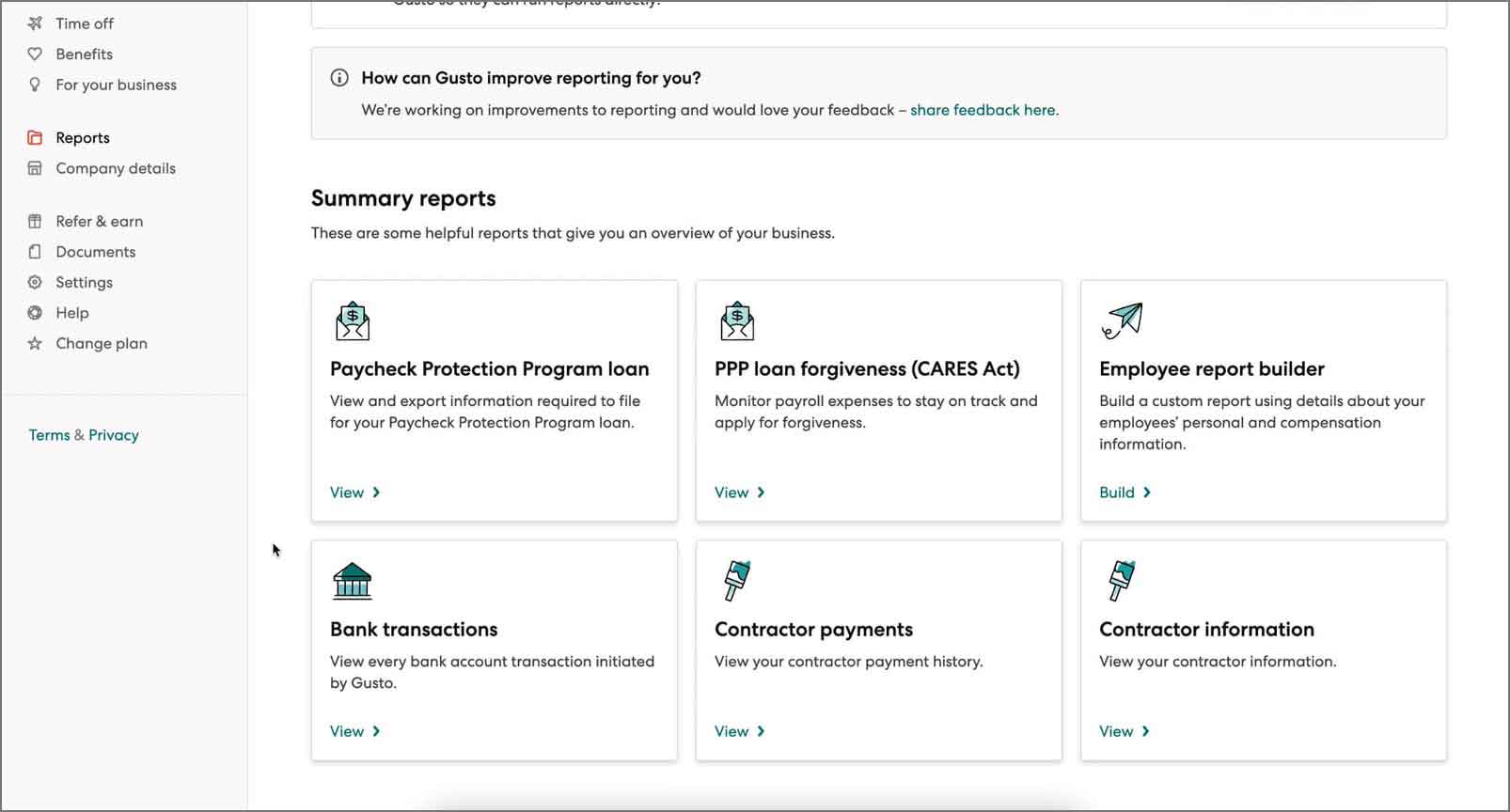 Gusto can also be utilised by larger businesses but has a little more suitability for small business payroll too. One of the biggest advantages of Gusto is that it's so intuitive and easy to pick up – much more so than ADP. If your business is in the lower half of the SME hemisphere, Gusto has plenty to offer.
Features available on Gusto vs ADP
Honestly, there are no shortage to the functions and features provided by both Gusto and ADP. Whatever HR or payroll service you may require, these packages will meet your needs. While these services are considerably more expensive than some of the alternatives out there, they remain more cost-effective than hiring a full-time experienced accountant.
Is ADP or Gusto more user friendly?
Gusto is definitely the more user-friendly of these two packages. Anybody with a rudimentary understanding and knowledge of accountancy will be able to pick up this software and teach themselves how to make the most of the software. ADP is considerably less approachable for a novice or nervous aspiring accountant, so it should only be approached by the experienced or confident.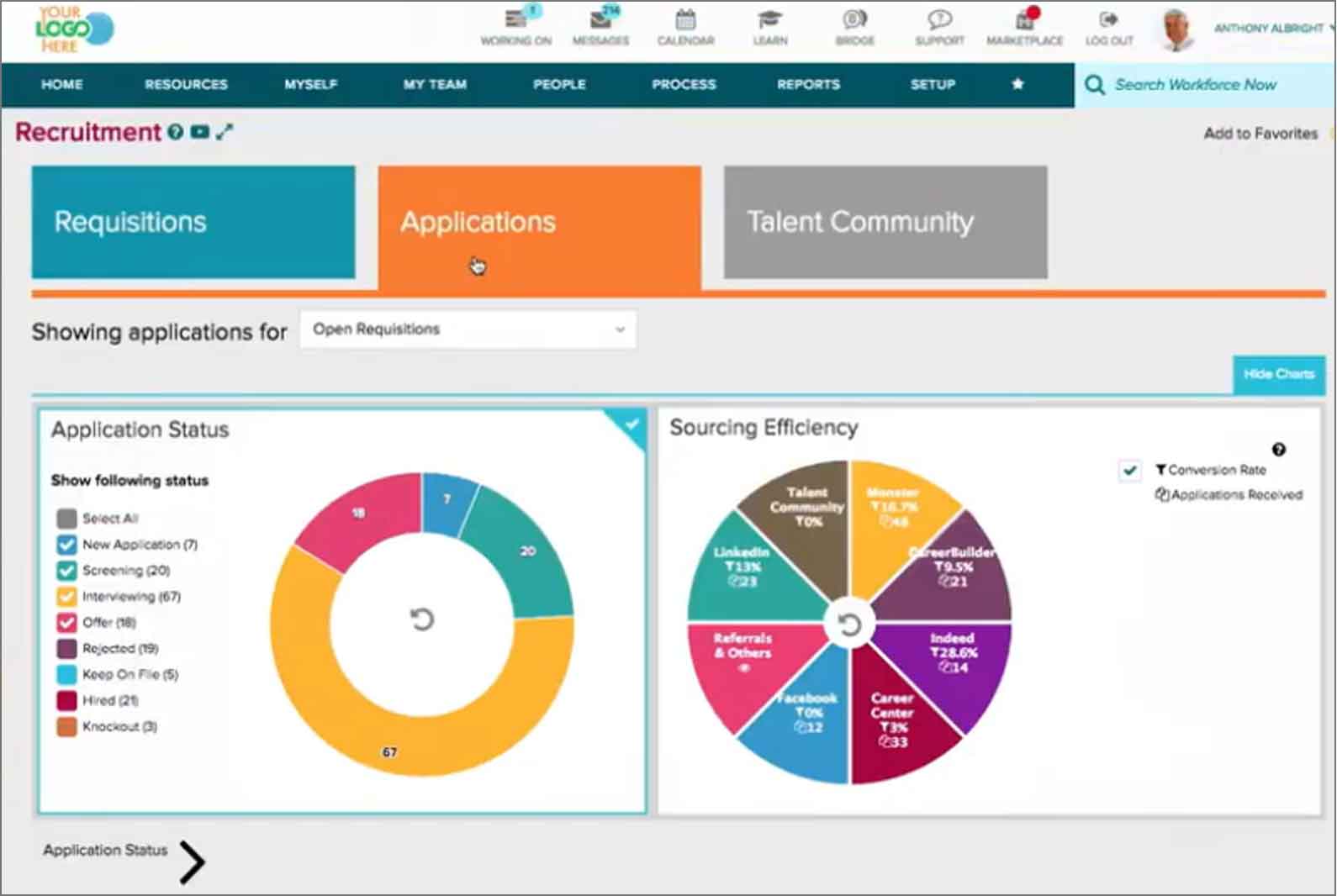 Do Gusto or ADP offer better customer service?
On paper, Gusto offers great customer service. The problem is that the support team is based in the US, though. The time zone of Gusto is some seven hours behind the UK, so you may be left waiting for a response by email or face a hefty phone bill. Not ideal if you're having a crisis first-thing in the morning.
ADP has a domestic helpdesk team, which is a tick in the box for this particular provider – at least on paper. Sadly, as we're about to discuss, ADP has a less-than-stellar reputation among existing users for customer service. A common lament is that it takes a long time to get through on the phone, and the wait is barely worthwhile based on the service level provided.
What do existing customers say about Gusto vs ADP?
We like to take to TrustPilot to garner feedback from existing users of these software packages, as these are the peers of any potential customer. ADP would probably rather we didn't, though – this business suffers with a Poor score of 2.6/5 from 1,896 reviews.
Looking at the reviews, it seems that the biggest bugbears appear to arise from small companies that are paying through the nose for ADP's complex and varied services and struggling with the complexity of the system – and a serous lack of customer service. That's not ideal for a service that charges a small fortune.
Gusto's score is not stellar either, coming in at 3.3 from 1,447 reviews. Again, and as we have already touched upon, the concerns primarily revolve around the limited customer service.
What are the cost implications of Gusto vs ADP?
If you want to make use of ADP, it's not as cut and dried as choosing a package and signing up. You'll need to contact the business and arrange an appointment, during which you'll discuss your needs. Based on this, ADP will furnish you with a quote and a range of services tailored to your company.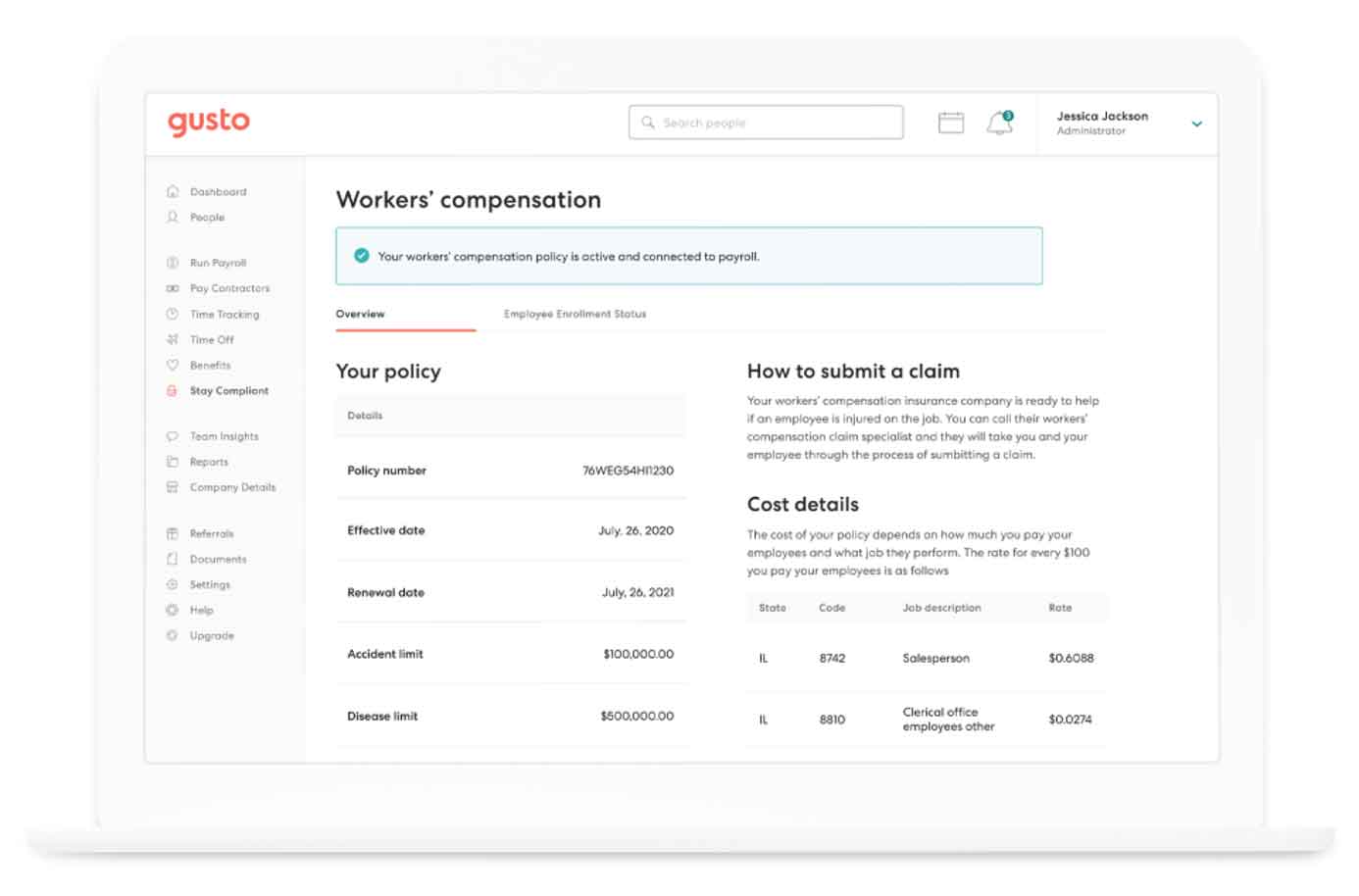 That doesn't mean that Gusto is necessarily easier, though. The issue here is that, as Gusto is based in the USA, all packages are priced up in USD. There are four tiers available for your business – $39 + $6 per employee per month (Core), $39 + $12 per employee per month (Complete) and $149 + $12 per employee per month (Concierge.)
The Complete package should be enough for most businesses. The Concierge package offers superior and dedicated customer service and support, which is very welcome, but as we've mentioned, if your business does not operate in the MST time zone you may not be able to take advantage of them.
Summary of Gusto and ADP
Gusto and ADP both have their benefits and drawbacks, as we have discussed. If you're feeling a little overwhelmed at trying to come to terms with which is the right software for you, let's summarise how the two platforms stack up against each other.
| Characteristic | Gusto | ADP |
| --- | --- | --- |
| Suitability for Entrepreneurs | * * * | * * |
| Suitability for SMEs | * * * * | * * * * |
| Suitability for Large Businesses | * * * * | * * * * * |
| Range of features | * * * * | * * * * |
| User-friendliness | * * * * | * * |
| Customer service | * * | * * * |
| Cost | * * * | * * * |
Final verdict – is Gusto or ADP best for your business?
If you can move past the geographical restrictions imposed by Gusto being a very US-centric business, there is a lot to love about this software. If your business fits anywhere on the SME spectrum, but especially toward the lower end of the scale, you'll likely find it extremely helpful – not least because it's so instinctive and user-friendly.
That doesn't mean that ADP should be written off. If you're running a larger business – or are hoping to bring your company into such a status in the future – this software will meet all your needs and more besides. There's no way of knowing how much you'll need to pay for ADP without meeting with representatives first, and only skilled accountants should consider the software due to the limited customer service available, but there's plenty to admire.