Do you feel like your admin or HR team is continually getting bogged down with admin? Do you feel frustrated due to a lack of accurate employee data? Do you find that you are struggling to focus on paying, managing, and engaging your employees as effectively as you should?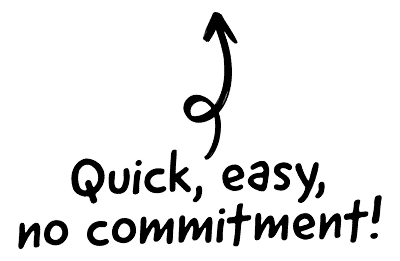 These are just a number of the issues that payroll and HR professionals need to overcome on a daily basis. This is why it makes sense to look into payroll & HR software solutions, which are improving all the time. With that being said, we have put this guide together to reveal everything you need to know.
Best payroll software listed and reviewed
Name of software
Website URL
Logo
Description
TrustPilot score
Free trial duration
Starting price
HMRC compliant?
RTI
Employee self service?
Pensions Auto Enrolment?
Telephone customer support?
Has mobile app?
International employee capable?
Sage Business Cloud Payroll
Visit website
Sage payroll software for UK businesses has an extensive set of features. This system is HMRC compliant and is one of the easiest to use for in-house payroll control. Sage Payroll has the latest payroll features such as RTI, automatic enrolment and adjustment, full compliance, and many more.
[usr 4.6]
4.6
30
7
Yes
Yes
Yes
Yes
Yes
Yes
No
Intuit Payroll
Visit website
Intuit payroll software is a UK platform that will give you peace of mind and a happy workforce all while saving you time and money. This software tool offers you access to powerful features such as; HMRC submissions, payslip printing, CIS, automatic enrolment, video support amongst many others.
[usr 4.5]
4.5
30
22.5
Yes
Yes
Yes
Yes
Yes
Yes
No
KashFlow Payroll
Visit website
KashFlow payroll is a simple cloud-based platform that has everything you need to manage your payments efficiently. A simple click will have you managing everything from employee pensions to payslips. Some of this software's features include reports, automatic enrolment, employee self-service, RTIs, holiday pay, and so much more.
[usr 4]
4
14
9
Yes
Yes
Yes
As an add-on
Yes
Yes
Yes
Xero Payroll
Visit website
Xero payroll for the UK is a flexible cloud-based solution that is ideal for you if you're looking for a scalable option. This platform provides a single place for you to manage your payroll, finances, and pension. Some of Xero's features include; automatic account updates, HMRC submissions, auto pension enrolment, leave management and working hours tracking.
[usr 4.1]
4.1
30
9.6
Yes
Yes
Yes
Yes
Yes
Yes
Yes
HMRC Basic PAYE Tools
Visit website
HMRC Basic PAYE Tools is a free payroll software for UK organizations from HMRC. This solution's features include National Insurance number verification, full payment summary, employer payment summary, amongst others.
[usr 1.4]
1.4
0
0
Yes
Limited
No
No
No
Yes
Yes
IRIS Payroll
Visit website
IRIS payroll for business is perfect for you if you want to reduce your administration time. This software automates your payments so that you can always pay your workforce on your time. Some IRIS features include payslip printing, HMRC compliant, job retention scheme, absence holiday diary, and auto-enrolment.
[usr 3.4]
3.4
0
0
Yes
Yes
Yes
Yes
Yes
Yes
No
FreeAgent
Visit website
FreeAgent is one of the best accounting and payroll software in the UK. With this software, there is no need for your businesses to use multiple systems, i.e. accounting and payroll. Some of this platform's features include payslip and P60 generation, HMRC compliance, furlough calculator, RTI support, employment allowance and many more.
[usr 4.7]
4.7
30
9.6
Yes
Yes
Yes
Yes
Yes
Yes
No
Moneysoft
Visit website
Moneysoft is one of the best payroll software in the UK if you're looking for a platform that offers the best value for money. Some of this software's features include HMRC and RTI compliance, automatic enrolment, holiday pay, flexible payslips, and online filing.
[usr 2.3]
2.3
30
75
Yes
Yes
Yes
Yes
Yes
Yes
No
BrightPay
Visit website
BrightPay is a simple UK payroll software that's easy to use. Despite its simplicity, it has comprehensive payroll functionality. Some of this platform's features include automatic pension enrolment, payslips, annual leave management, HMRC payments, flexible report builder, and employee calendar amongst many others.
[usr 4.9]
4.9
60
59
Yes
Yes
Yes
Yes
Yes
Yes
No
12 Cloud Payroll
Visit website
12 Cloud Payroll provides an easy to learn and simple to use payroll system with built in Workplace pension functions. You can complete your payroll and Workplace pension in one single process over the cloud 24 x 7 from any Internet point. Your employees can access their payslips from mobile devices.
[usr 1.8]
1.8
Free
15
Yes
Yes
Yes
Yes
Yes
No
No
MHR
Visit website
MHR can offer their customers highly rated software called iTrent, which is not only an excellent fit for SME businesses because of the vast features and simplicity of the software, but also because it can easily scale up as you do. Customers can benefit from utilising their virtual assistant who can help you with your payroll, as well as things like providing your employees with incentives. Their customers state that MHR is an excellent option for outsourcing both IT and payroll.
[usr 3.3]
3.3
Yes
Yes
Yes
Yes
Yes
Yes
Yes
Moorepay
Visit website
Say goodbye to clunky software and lacklustre support. Moorepay makes payroll a breeze via easy-to-use, cloud-based, HMRC approved software. Seamless setup and integration Easy to use intuitive interface Dedicated UK-based technical support HMRC, Bacs and Payroll Assurance Scheme accredited
[usr 4.7]
4.7
90
6
Yes
Yes
Yes
Yes
Yes
Yes
No
Quickbooks
Visit website
Whether you're a sole trader, a small business, a bookkeeper or an accountant, QuickBooks is committed to helping your business thrive. Effortlessly manage your finances in real-time on our smart and secure platform. Automate your books, always know where you stand financially, submit your taxes, get paid and manage your employees.
[usr 4.5]
4.5
6
Yes
Yes
Yes
Yes
Yes
Yes
No
Payescape
Visit website
PayEscape is a London-based company which was founded in 2006 and supplies their customers with payroll services and software, which can provide you with stress-free payroll and detailed reporting. They could be an excellent choice for SME's with less experience in the payroll industry because of their managed payroll services, and they could even submit forms to HMRC on your behalf, taking a task off your hands.
[usr 4]
4
0
52.5
Yes
Yes
Yes
Yes
Yes
No
No
Ceridian
Visit website
Ceridian is a global payroll service and software provider, with a high rating on trusted review sites such as TrustRadius, and a wide range of solutions on offer to suit your company's needs. Their payroll management solution with Dayforce means that you can benefit from having constant access to your payroll information, allow you to continuously calculate your data and give you accurate pay and records.
Not available
1.3
Yes
Yes
Yes
Yes
Yes
Yes
Advanced
Visit website
Advanced offers its customers a comprehensive range of services including payroll, finance, HR and legal services, as well as legal and specialised options for public and private companies. Their software could be a good fit for SMEs who want to be able to get their software and services from the same company, with all of their business needs ready to be met in one place.
[usr 4.4]
4.4
Yes
Yes
Yes
No
Yes
No
Yes
Payroo
Visit website
Payroo is one of only 11 providers approved by HMRC to offer free payroll software for businesses with fewer than 10 employees. Naturally, this makes it an excellent choice for small businesses — but the system can be easily scaled to meet the needs of larger businesses, too.
[usr 1.6]
1.6
0
5
Yes
Yes
Yes
Yes
Yes
Yes
Yes
Gusto
Visit website
A well-supported team is the key to a successful business. With Gusto's easy-to-use platform, you can empower your people and push your business forward.
[usr 3.4]
3.4
0
31.3
Yes
Yes
Yes
Yes
Yes
Yes
Paychex
Visit website
Enter and run payroll online in as few as two clicks or via our free mobile app Award-winning, 24/7 U.S. based customer support and flexible services Calculate, file, and pay payroll taxes accurately and effortlessly 200+ compliance experts monitoring ever-changing laws and regulations We pay at least 1 in 12 U.S. private sector employees
[usr 1.3]
1.3
0
35.25
Yes
Yes
Yes
Yes
Yes
Yes
No
Onpay
Visit website
Running payroll is a breeze — even on your phone. It just takes a few clicks or taps to enter hours, review, and approve each pay run.
[usr 4.4]
4.4
30
32
Yes
No
Yes
Yes
Yes
Yes
No
ADP
Visit website
Everything you need in a modern, easy to use, all-in-one platform With unmatched global experience in HR, payroll and compliance From simple tools to full-service outsourcing
[usr 2.6]
2.6
0
27.22
Yes
Yes
Yes
Yes
Yes
Yes
Yes
Square
Visit website
Get a suite of payroll tax software that all works together to provide integrated payroll services for your small business.
[usr 4.5]
4.5
32.00
Yes
Yes
Yes
Yes
Yes
Yes
No
BambooHR
Visit website
A single trusted source of data—With BambooHR managing the data you need to run payroll, you can feel confident that when you make an update, the right data automatically flows into payroll. One system for employees—Employees can access all their payroll information like pay stubs and direct deposit accounts right in BambooHR. Save hours on data entry—Any data in BambooHR, including valuable time tracking information, is always included in payroll.
[usr 4.5]
4.5
0
Yes
Yes
Yes
Yes
Yes
Yes
Yes
Zenefits
Visit website
Another HR platform that includes comprehensive small business payroll software is Zenefits. It builds time-off tracking, hour tracking, salary upgrades, and benefits into a single one-size-fits-all platform. If your HR and payroll departments are intertwined, it makes it much easier to avoid making double entries. For example, your HR administrator only needs to input a salary change once for it to sync with payroll.
[usr 4.6]
4.6
0
6.40
Yes
Yes
Yes
Yes
Yes
No
payroll4free.com
Visit website
Payroll4Free.com is the only provider of free online payroll services. We are headquartered in Beachwood, Ohio-a lovely suburb of Cleveland. We got our start in 2012 with two local clients. By 2014 we had clients in nearly every state in the US. We provide a full range of payroll services at no cost to small-business clients. Our proprietary software was designed to accommodate all payroll situations from the simplest to the most complex, while staying secure and easy to use. The Payroll4Free.com team is comprised of friendly and experienced industry professionals who really enjoy what they do.
[usr 3.2]
3.2
Free
Yes
Yes
No
Fingercheck
Visit website
This intuitive platform includes a solid range of essential features, such as automatic deductions and auto-run payroll, as well as many advanced ones for a good price.
[usr 3]
3
30
20
Yes
Yes
Yes
Yes
Yes
No
Rise Payroll
Visit website
Offers user-friendly payroll software with unlimited pay runs, off-cycle payments, and compliance management. The software is designed for businesses in Canada.
[usr 4.1]
4.1
90
4.8
Yes
Yes
Yes
Yes
Yes
Yes
No
Wave Payroll
Visit website
Includes a solid features offering that makes it easy for small business owners to manage and automate payroll processes and offers affordable pricing plans following the trial.
[usr 1.7]
1.7
30
Free
Yes
Yes
Yes
Yes
Yes
No
No
Pay dirt Payroll
Visit website
This user-friendly software includes a long trial and offers a reasonably priced lifetime license. However, it only runs on Windows, lacks a range of features, including flexible payment schedules, off-cycle payrolls, and integrated pre-tax benefits, and is designed for Canadian payroll users only.
Not available
365
Yes
Yes
Yes
Yes
Yes
Yes
No
SurePayroll
Visit website
SurePayroll offers a range of convenient features, including auto-payroll, same-day payroll, and a mobile app. Paid plans are slightly more affordable than the likes of QuickBooks Payroll, although it doesn't have as rich a feature profile.
[usr 1.8]
1.8
90
Yes
Yes
Yes
Yes
No
Check Mark
Visit website
Offers competitive pricing but lacks several key features, such as automatic payments, net-to-gross calculations, and workers' compensation.
Not available
60
Yes
Yes
Yes
Yes
Yes
No
Patriot Software
Visit website
Very affordable after the free trial but lacks many advanced features, including expense integration, year-round record keeping, and digital signatures.
[usr 4.8]
4.8
30
13.60
Yes
Yes
Yes
No
Yes
Yes
No
Aruti
Visit website
Aruti's payroll offering has a very limited feature profile compared to the likes of TriNet Zenefits, Fingercheck, and QuickBooks Payroll. Aruti does not make pricing information readily available on its website.
[usr 3]
3
30
Yes
Yes
Yes
No
Yes
ePayroll
Visit website
Has a reasonable feature profile, including compliance management and general ledger integration, and low pricing after the free trial. However, it is intended for use in Australia only.
[usr 4.4]
4.4
30
Yes
Yes
Yes
No
No
Payment Evolution
Visit website
Whether you want to do a simple one-time calculation or run a year-end report, PaymentEvolution Payroll software makes it simple for you to get the job done quickly. Once setup, running a payroll can be done in as little as 30 seconds. You can access it from any modern web browser. The step-based process guides you through getting your payroll done. If you need advanced functions like custom deductions and your own payroll rules - no problem, you have an easy way to add those in too.
Not available
15 days
2.8
Yes
Yes
Yes
paywindow
Visit website
Looking for a new Payroll System? Download and try PayWindow today! PayWindow can be downloaded for a FREE 30 day trial! So try our award winning software for 30 days for FREE and purchase only after you've seen for yourself how easy payroll processing can be with PayWindow. You will be ready to start your paying your employees immediately with this easy to use software. So stop doing payroll by hand or replace your expensive solutions with our affordable easy to use software! PayWindow software runs on Windows Vista, Windows 7, Windows 8 and Windows 10. Turn hours of payroll processing into minutes with this easy to use PayWindow software package!
Not available
30 days
72.03
Yes
Yes
Yes
No
ezpaycheck
Visit website
While user-friendly and comparatively inexpensive following the free trial, this software lacks a few key features, including vacation tracking, phone support, and multiple pay rates.
Not available
30 days
111.3
Yes
No
eNETEmployer
Visit website
This solution is cost-effective and offers the essentials for managing payroll. However, the software is designed to be used by businesses in Canada only.
Not available
30 days
Yes
No
PenSoft
Visit website
PenSoft offers a range of packages with attractive features but isn't as comprehensive as TriNet Zenefits. However, the software is competitively priced and easy to use.
Not available
30 days
215.4
Yes
No
No
Salaroo
Visit website
While simple and user-friendly, Salaroo offers a comparatively low number of features for the price and is not suitable for businesses in the U.S. as it only offers versions tailored to users in Malta and Libya.
Not available
30 days
62.46
Yes
Yes
Yes
Rippling
Visit website
Rippling offers comprehensive employee management features and customizability at a reasonable price. The depth of its tools and flexibility may overwhelm some smaller businesses, but compensating employees and contractors is a simple and clear process.
Not available
free demo
6.41
Yes
No
Roll
Roll by ADP is a new chat-based mobile app that offers basic tools for payroll setup, employee management, and payroll processing. It's easy to use, works well, and could appeal to very small businesses with very modest payroll needs.
Not available
13.61
Yes
Yes
Yes
Yes
Yes
Yes
Yes
Workful
Visit website
Workful is a good at managing payroll if you have employees who work on a time clock, and it also supports salaried workers. Payroll processing has improved but still lacks the flexibility and access to supporting data some competitors offer.
Not available
Yes
Yes
Hr.my
Visit website
Hr.my is absolutely free software for everyone. The software is best suitable for small businesses who want to cut their costs of administration. The features offered by this software include leave management, time tracking, SSL certification, and much more.
Not available
Free
Free
Yes
yes
Justworks
Visit website
The gig economy. Remote employees. Salaried, hourly, full-time, part-time employees... Stay ahead of the curve with Justworks' simplified payroll process, tools to handle the heavy lifting, and seamless integrations. Pay your employees with ease in all 50 states. The best part? It's all for no extra cost.
[usr 3.1]
3.1
Free demo
39.24
Yes
Yes
Yes
Yes
Yes
paycor
Visit website
Pay your employees accurately and on time. Our software simplifies the entire process so you can get time back in your day. Speak to a representative today, call 844-373-6940.
[usr 2.6]
2.6
83.28
Yes
Yes
Yes
Yes
Yes
Deluxe
Visit website
As a full-service payroll and tax filing firm proudly serving clients nationwide, we offer a variety of simple payroll management solutions for businesses of all types and sizes.
[usr 1.6]
1.6
36.83
Yes
Yes
Yes
Yes
Yes
TimeTrex
Visit website
Compared to Payroll4Free, TimeTrex's community edition payroll software offers more time-tracking, scheduling and HR features, and it's cloud-based. On the downside, it falls short on tax filing. While it will generate tax reports, business owners should be comfortable filing their own payroll taxes. Likewise, TimeTrex will calculate and prepare your direct deposit, but it's up to the business to remit the file to the bank. The software also works alongside other popular payroll software products in case you'd only like to use it for, say, time-tracking.
[usr 4.5]
4.5
Free demo
Free
Yes
Yes
Yes
Yes
Payroll software vs. solutions vs. systems – what's the difference?
When it comes to HR and payroll, one of the main things you need to consider is whether you should opt for standalone solutions or an integrated HR and payroll solution. Below, we will take a look at the pros and cons of both so you get a better understanding. This summary could save time when it comes to decision making.

The CRM platform to grow your business
Great for entrepreneurs
Powerful data analytics
Manage sales and data

Seamlessly connect data, teams, and customers
Cutting-edge marketing
Ideal for teams or solo use
Measure sales conversions

Powerful web builder and advanced business tools
Great for startups
Powerful web page builder
E-commerce available

Supercharged content planning
Great for marketing
Better than lists or sheets
Manage social media

Create a new website in 10 minutes. Easy.
Launch your website fast
Powerful data intuitive
No coding skills needed
Pros of choosing an integrated HR and payroll solution (Cons of going for a standalone solution)
Integrated payroll and HR systems have become more accessible because of the cloud. These systems make it easier for you to correctly manage employee data, as you are only going to be dealing with one third-party vendor instead of dealing with multiple.
Another advantage of going down this route is that you will have the ability to do cross-functional analysis and reporting, rather than needing to merge a number of data sets together or having to pull information into a different data warehouse for assessment.
In addition to this, HR data input can be more secure when going down this route. Data security is vital for you to remain compliant with GDPR and other data protection legislation. You can ensure that the risk of human error is lowered, accuracy is improved, and issues surrounding duplicated data can be avoided. A lot of organisations feel that these systems are more practical and efficient, which is why they have become so popular.
Pros of a standalone solution (Cons of choosing an integrated HR and payroll solution)
Traditionally, when companies have been looking to upgrade their software, standalone payroll and HR systems have been the preferred choice. It has been the conventional option for these to exist as separate entities, with payroll focusing on monetary tasks and HR concentrating on the full spectrum of processes relating to employees.
There are still some benefits that are associated with going down this route. For example, using a standalone system makes it easy for businesses to change the configuration if a company process has changed. Less planning is required when it comes to using a standalone system.
You can also expect to have more control over HR technology contracts when you have a standalone system in place.
Payroll software features – what to look out for
There are many different options out there when it comes to payroll and HR software. There is no right or wrong when it comes to selecting software; it is simply about making sure it is suitable for your business.
What sort of features should you be looking for when choosing an HR and payroll software platform?
When looking for a payroll & HR software solution, there are many different options out there, and one thing that you need to think about is the core HR features the solution provides. Some of the different areas covered in HR management software include the following:
Accounting
Professional development and learning including employee performance management
Attendance and time management (ability to deal with holiday requests, etc)
Financial management
Talent management
Hiring and recruitment including applicant tracking
Employee information management
Therefore, you need to take a look at the different features relating to the above areas of HR and payroll administration so you can determine which solution is going to be right for you.
Comparison of features offered by payroll and HR software providers
| Provider | Benefits Management | Direct Deposit | Payroll Reporting | Tax Compliance | Vacation Tracking | W-2 Preparation | Payroll Outsourcing |
| --- | --- | --- | --- | --- | --- | --- | --- |
| Employment Hero | Y | Y | Y | Y | Y | Y | N |
| Xero | Y | Y | Y | Y | Y | Y | N |
| Payfit | Y | Y | Y | Y | Y | N | Y |
| Remote | Y | Y | Y | Y | Y | Y | Y |
| Sage Business Cloud Payroll | Y | N | Y | Y | N | N | N |
| Payescape | Y | Y | Y | Y | Y | Y | Y |
| TrackTik | N | N | Y | N | Y | N | N |
| Papaya Global | Y | Y | Y | Y | Y | N | N |
| Roubler | Y | Y | Y | Y | Y | Y | Y |
| Dayforce HCM | Y | Y | Y | Y | Y | Y | N |
| OpenPeople | Y | Y | Y | Y | N | N | Y |
| Natural HR | Y | N | Y | Y | Y | N | N |
| Pento | Y | Y | Y | Y | Y | Y | Y |
| KashFlow | Y | N | Y | N | Y | N | N |
Cloud-based payroll software – what is it?
One human resources management systems option to consider is cloud-based payroll software, which is something many businesses have switched to for a variety of reasons. This tool gives you the ability to access, control, and operate everything about your payroll, including handling exit processes, ensuring compliance, and onboarding employees, over a remote system. All you need is a device that is connected to the Internet. This means that payroll processing can be handled anywhere in the world.
Payroll software for small business vs. enterprise vs. public sector
When you are looking for HR management system software for your establishment, one thing you need to consider is whether or not the tool is going to be right for you. After all, HR solutions for the public sector can be very different when compared to those aimed at small businesses or nationwide companies with different sites. Your HR processes may be somewhat different to the larger blue chip companies. Therefore, you need to make sure that the solution can be tailored to suit your business and your company needs.
This is why it is important to look at the different features that are offered to make sure that the solution is right for you. It is also a good idea to take a look at the different clients the software provider currently has. After all, this will give you a good insight into the sort of companies that find their solution suitable.
Pricing – how much does payroll software cost?
It is important to realise that prices can differ depending on a number of different factors. Firstly, the number of employees at your business will make an impact, especially from the payroll side of things.
Aside from this, another factor that will impact the cost is how many features and add-ons are available. A lot of companies will have a basic package and then you can add on some extras too. Therefore, whether you go for a basic or advanced plan is going to make a difference in terms of how much you pay.
In the table below, we will take a look at costs from some of the different providers out there so you can get a better understanding:
| Company | Pricing per month |
| --- | --- |
| Payescape | £52.50 to £172.50 |
| BrightPay | £99 to £299 |
| Capium | £100 to £300 |
| Free Agent | £19 to £29 |
| Xero | £10 to £27.50 |
| KashFlow | £6.50 to £27.50 |
| SageOne | £3 to £13 |
| QuickBooks | £8 to £27.50 |
| Moneysoft | £68 to £204 |
| HMRC Basic PAYE Tools | Free |
Free payroll software
There is the option of using free software, such as the HMRC Basic PAYE Tools we mentioned in the table above. There are a few other solutions as well that are free, yet most of them will be very restricted in terms of the number of employees you can have.
While choosing something that is free can be very tempting, it is often typically not worth it. The restrictions and limitations will prevent you from achieving the efficiency that you are striving for by employing a solution like this.
One thing we would recommend, though, is making the most of the free trials that are available. This gives you a good opportunity to figure out whether or not the software is going to be right for you. A lot of providers offer a 30-day money-back guarantee.
How to use payroll software
When it comes to implementing payroll & HR software, there are a number of different steps that you need to follow. Let's take a look.
Choose the best payroll software for your business

Firstly, you need to select the best payroll and HR software for your business. To do this, there are many different areas that you will need to consider. We recommend looking into the following areas:

• What necessary features do you require from the solution?
• Is the software safe and private? What security measures do they have in place to protect your data?
• How much integration is needed?
• What sort of analytics and reports are available?
• Is the software available in the cloud? Can you access it from all devices?
• Is there a trial available?
• Is the software UK-based and does it comply with the regulations in the UK?
• What is customer support like? How can you contact the company if you have a query?
• What have other people had to say about the solution?
• How easy is the software to use?

Select a package

Once you have decided on the right solution for your needs, you will need to choose the right package for your business. A lot of the companies out there today will have a basic package, which is a simple solution that only covers the most essential features. There will then be some more comprehensive options, which will, of course, cost more money. Therefore, you need to think about what is going to be right for your business needs.

Download the software

Once you have chosen a package and completed the checkout process, you will be prompted to download the software onto your device.

Input your data and customise the solution

Once the software has been downloaded, we recommend familiarising yourself with all of the features. A lot of tools will come with a tutorial so you know how to use them properly. Once you have got familiar with how everything works, you can add in your data and customise the solution so that it works best for your specific needs.

Contact customer support if you need any help

Finally, if you run into any trouble and need assistance, simply get in touch with the customer services team at the software company and they will be able to assist you.
Best payroll software compared
There are a lot of different payroll and HR software providers in the UK for businesses to choose from. We will take a look at 10 of the best below so you can get a better understanding:
| Rank | Software name | Why we shortlisted it… |
| --- | --- | --- |
| 1 | Sage | There is only one place to begin, and this is with Safe, which is one of the most well-known cloud-based software businesses out there. The company, which was founded in Newcastle in 1981, provides a wide range of different features. The solution will create payslips, as well as taking care of National Insurance deductions, student loan repayments, bonuses and holiday pay, and hourly payments. You can access Sage Business Cloud Payroll for as little as £3.50 per month. (Read our Sage payroll review) |
| 2 | Natural HR | Next on the list, we have to mention Natural HR, which is an all-in-one payroll and HR software that is designed for enterprise or mid-sized organisations that want to better pay, manage, and engage their workers. Some of the areas that Natural HR will cover include payroll, HR analytics and reporting, expenses and mileage, employee engagement, document management, asset management, and absence management. Plus, you can use the free demo to determine whether or not this is right for you. |
| 3 | Fourth | You may also want to consider using Fourth for your HR and payroll requirements. There are a number of high-profile clients that use this solution, including PAUL, Dishoom, and Hilton. This is a workforce management solution that is set up specifically for hospitality businesses. The purchase-to-pay suite will take care of purchasing, nutrition, menus, recipes, inventory, invoices, and more. You can also manage demand, scheduling, service charge allocation, and payroll. |
| 4 | IRIS | With 35 years of experience in the industry, IRIS has become a trusted name. Every year, over three million tax returns are filed by British companies using this system. The suite of programs IRIS offers includes HR, payroll, and accountancy for companies of all sizes. There is even a specialist solution available specifically for medical personnel. In terms of features, you can calculate the likes of National Insurance, PAYE, and more automatically. You can also make the most of free payroll that is HMRC-recognised and RTI-compliant, so long as your business has fewer than 10 employees. Furthermore, free software updates and automatic calculations for payment and enrolment are provided. (Read our IRIS Payroll review) |
| 5 | Reio | Reio is a solution that claims it can reduce your time spent on employee management down to just 10 minutes per month! There are a number of great features you can benefit from. For example, you can integrate Reio with popular software tools, like Xero and Google Suite. In addition to this, you can handle all basic HR functions, HMRC submissions, and payroll calculations. In terms of pricing, Reio is free for companies that have 10 employees or fewer. The premium plan, though, enables you to access more features, including setting up employee benefits, pay contractors, and manage part-time workers. Premium will cost £5 per month, per employee. You can request a custom enterprise package if this is better suited. |
| 6 | FreeAgent | A well-rounded accounting and bookkeeping solution, FreeAgent offers payroll management as part of its solution. The UK support team is impressive here, with everyone being an experienced accountant. Furthermore, there is a mobile app that boasts a number of helpful features. You can also create P60s for all workers, as well as being able to automatically generate weekly or monthly payslips for all employees. There are different plans available at FreeAgent for limited businesses, partnerships, and sole traders, with prices starting from £19 per month. |
| 7 | KashFlow | KashFlow is one of the most popular solutions out there when it comes to HR, payroll, and bookkeeping. If you run a healthcare business, we would recommend that you seriously consider this option as your top contender. There are a number of features that come with this solution, including tax and NI calculations, payroll updates in real-time, and automated payroll approval. KashFlow also has information pointers on certain terms so that users can navigate the solution, as well as ensuring workers have access to their payslips no matter where in the world they are. You can either use this product with the flagship accounting software from KashFlow or it can be used separately. Subscriptions start from £6.50 per month for five employees. After this, the cost is £1.10 for every additional employee. (Read our KashFlow Payroll review) |
| 8 | Intuit Payroll | Another option that is worth considering is Intuit Payroll, which is brought to you by the same company that has created QuickBooks. You can use both solutions together seamlessly. You will be able to calculate pension, tax, and insurance contributions with ease, as well as handling employee forms and payslips. Another benefit is that you can send real-time data to HMRC, ensuring your records are always up to date. The free mobile app that comes with Intuit Payroll is another benefit. You can also connect to numerous bank accounts and set up automatic chase-ups for late payments. The cost of this solution is £1 per month, per employee. However, you will need to add this to your QuickBooks subscription. If you do not have QuickBooks yet, this starts from £18 per month. |
| 9 | Xero | Xero came onto the software scene in Britain in 2008. The company has grown quickly over here, and you can use their service for £10 per month. However, do note that Xero Payroll is an add-on. This will cost £5 per month extra for five employees. You will then need to pay an extra £1 per month for every other employee on top of this. As Xero is compatible with more than 700 apps, it appeals to a lot of businesses. Some of the great features include being able to submit payroll data from Xero straight to HMRC, managing pension fillings, providing electronic and encrypted payslips, statutory pay calculations, and flexible pay calendars. (Read our Xero Payroll review) |
| 10 | HMRC Basic PAYE Tools | HMRC has brought out its own set of tools for businesses to make the most of. We have to mention them, as they are free as well. Because of this, though, they are very much no-frills. With this option, you will be able to check the National Insurance number of new workers, manage employees and send payment summaries, and handle tax and National Insurance (NI). However, you will only be able to use this if you have less than 10 employees. |
FAQ
What is HR payroll software?
HR payroll software is a specialist solution that will streamline all of your processes relating to making payments to your employees. Repetitive tasks are automated, providing real-time data that can aid with your calculations.
What is the best payroll software?
There are lots of great payroll software solutions out there for you to choose from. This includes the likes of Workful, Patriot Payroll, QuickBooks, Sage, and Oasis. It is important to take the time to assess all of your options carefully so you can find the best solution for your company.
How to do payroll without software?
There are two options available to you when it comes to doing payroll without software. You can either do it manually or you can fully outsource payroll to a third party.
How much does payroll software cost?
The cost of payroll can differ significantly from company to company, depending on the number of employees you have at your business and the sort of package you go for. Most companies will have a basic package and then you will have the ability to add on some extras, which will, of course, come at an added fee.
What is the best payroll software for a small business?
If you are looking for payroll software for your small business, there are a number of different options available. Some of the best include Fingercheck, Zenefits, and Gusto.
How does payroll software work?
Whenever the time comes to pay your employees, which is often once a month for a lot of businesses, your payroll software is going to automatically record their pay, as well as calculating any deductions, including tax. Your payroll solution will then determine how much Employers' National Insurance your business is going to have to pay on every worker's salary.
What is the best free payroll software?
There are a number of options available to you if you are looking for free payroll software. However, it is important to note that a lot of these solutions are only free up to a certain number of employees or for a specified period of time. For example, Rise is free for up to 20 employees. QuickBooks Payroll, on the other hand, comes with a 30-day free trial.
How to use payroll software?
To use payroll software, you will need to input all of the relevant information about your employees. Once the software is set up, it should be able to do all of the hard work for you automatically.
What is HR software?
HR software is a digital tool for the management and optimisation of daily human resource tasks and the overall HR objectives of your business. HR software makes it possible for HR managers and staff to better allocate their resources and time so that they are more profitable and productive.
What is the best HR software?
There are lots of great HR software solutions out there for people to choose from today. Some of the best include Sage Business Cloud People, BambooHR, Freshteam, Deputy, and Gusto.
How to choose HR software?
There is a lot to consider when looking for the best HR solution for your business. You need to ensure that the tool is user-friendly and that you can access it no matter where you are. You will also want to make sure that the solution is scalable, flexible, and customisable.