No matter whether you run a small local business or you have a company with a number of offices around the world, one thing you will need to consider carefully is how your employees are paid. You want to make sure that they are paid accurately and on time, otherwise frustrations can arise, so payroll services are key.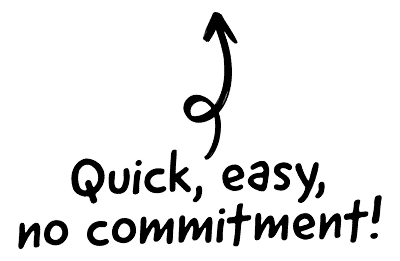 This is where payroll services come in, providing the ultimate solution for UK businesses today. Read on to discover everything you need to know about them.
What are payroll services?
There is only one place to begin, and this is by revealing what payroll services are and what you should expect. Payroll refers to the total of all compensation a company needs to pay to its workers on a given date or for a set period of time.

The CRM platform to grow your business
Great for entrepreneurs
Powerful data analytics
Manage sales and data

Seamlessly connect data, teams, and customers
Cutting-edge marketing
Ideal for teams or solo use
Measure sales conversions

Powerful web builder and advanced business tools
Great for startups
Powerful web page builder
E-commerce available

Supercharged content planning
Great for marketing
Better than lists or sheets
Manage social media

Create a new website in 10 minutes. Easy.
Launch your website fast
Powerful data intuitive
No coding skills needed
More often, we are seeing payroll being outsourced to specialist firms that can handle all of the tasks associated with payroll processing, including accounting tasks like tax withholding and dealing with employment insurance benefits. There are a lot of advantages to be gained by leveraging a service like this, as you will soon discover.
Why would a UK business need payroll services?
There are a lot of different reasons why UK businesses decide to outsource payroll services, rather than handle this in-house. This includes the following:
| Benefit to payroll services | Good to know… |
| --- | --- |
| Reduce time spent on time-consuming admin | One of the main reasons why people turn to payroll services is so that they can reduce the amount of time they spend on time-consuming admin tasks. As a business, you need to wear many different hats and complete many tasks, it gets to the point where it feels almost impossible to handle everything in-house. For efficiency purposes, it makes sense to outsource some elements of your business. This means that you can spend more time focused on your core tasks and put your team's best skills to use. |
| Ensure employees are paid accurately and on time | Another reason to consider outsourcing payroll is that this will help to make sure that your employees are paid accurately and on time. As an employee, there is nothing worse than not being paid when you expect to be. It can be incredibly frustrating when this happens. We all have bills to pay and families to look after, and so not being paid the right sum or on the right date can be very worrying and stressful for a lot of people. This is why it makes sense to use a specialist payroll provider who can make sure that all of your workers are paid correctly. This can help to reduce frustration and ensure that all of your workers are satisfied, which is important when it comes to boosting employee retention rates and attracting the best talent to your business. |
| Lower costs associated with payroll | In addition to the points that we have mentioned so far, outsourcing payroll enables you to lower the expenses that are associated with payroll. A lot of people view outsourcing as an added expense. However, setting up a team to handle payroll at your businesses is not cheap to do, and this is why a lot of businesses find that outsourcing is actually a lot more cost effective. Moreover, the efficiency associated with this service can be worth its weight in gold when it comes to your reputation, which ultimately benefits you from an economic sense as well. |
| Ensure compliance | Finally, another benefit that is important to consider is that payroll providers are experts in their field. They know everything that there is to know about payroll in the UK at the moment. This means that they know about the rules and regulations, and the different steps that are needed to achieve compliance. This can give you peace of mind when it comes to making sure that payroll is submitted properly and everything is handled above board. |
Business arguments for using payroll services
Payroll services for small businesses – what are the options?
There are a number of different options to choose from when it comes to payroll services for small businesses today. It is important to carefully consider what you need from a payroll provider before you start searching for the right company for you, as this is going to enable you to direct your search more effectively.
One option that a lot of people tend to leverage is the ability to outsource all of their payroll commitments to an experienced payroll provider. This is known as a fully managed service. This means that you won't need to worry about handling any payroll-related tasks in-house.
However, if you have some experience within your company, you may wish to handle some elements of the payroll processing in-house, and there is the option of doing this with a part-managed service. You will be able to choose what elements of payroll your company handles and then you can outsource the other elements to a trusted payroll provider.
Furthermore, you also have the option of simply choosing to outsource payroll software. This means that you will handle payroll in-house but you will use a payroll software provider to ensure you have the best technology in place to automate your payroll requirements. This also means you will have a support team to turn to should you have any issues with the software you are using.
Online payroll services – what does it mean?
In today's digital age, it probably does not come as much of a surprise to learn that there are a lot of online payroll services available. What this means is that all of your UK payroll requirements will be handled in-house. You won't need to rely on visits to a provider in your local area in order to complete your payroll requirements.
There are a lot of different benefits that are associated with using online payroll solutions and HR solutions. This is much more convenient, as everything can be managed remotely. However, it also means you are going to have a much bigger selection of payroll providers to choose from, which will make it easier for you to find the payroll provider that is right for your business.
However, you do need to be mindful when using any sort of online service. You need to make sure that the company is legitimate and that they have the right registrations and licenses in place. There are some companies that may claim to provide a UK service without actually having a team based in the UK, which could affect customer service.
You want someone who understands the UK regulations regarding payroll and human resource management as well as data protection and has good experience with UK businesses, so you do need to carry out your due diligence. We also recommend that you take the time to read reviews that have been left by others so you can be sure that the company has a great reputation in the industry.
Managed payroll services – what are they?
Something else you may see a lot is "managed payroll service" and so you may be wondering what this means and what it entails. A managed payroll service will make the most of cloud-based software to automate and streamline the payroll process. These include determining eligibility for workplace pension schemes, deducting payroll taxes, and issuing payslips.
When you choose a fully managed payroll service, this means that all of your payroll requirements are going to be fully outsourced to a payroll administrator, and so the payroll service provider will become your entire payroll department. Not only will they manage all of the elements of your payroll, but they will also communicate with HMRC for you and handle any of the queries that your employees have regarding the likes of payments and benefits. They could also set up pensions auto enrolment for new employees, taking another job off your shoulders.
Best payroll services providers
Hopefully, you now have a better understanding of the different options that are available when it comes to payroll providers and what you need to consider in order to find the best one for you. We have also made your job easier for you by sourcing ten of the best payroll providers in the UK to give you a helping hand.
| Our rank | Company | Why we shortlisted them |
| --- | --- | --- |
| 1 | Payroll Options | We are going to start with one of the best options for small businesses in the UK looking for payroll providers; Payroll Options. If you want a simple and easy service at a reasonable price, you will struggle to find better. It is all about no-nonsense and no-frills with this provider. |
| 2 | Buzzacott | From hedge fund managers to nuns, to say that Buzzacott has a unique range of clients would be an understatement. Therefore, if you have a niche business and you are looking for a specialist payroll provider, we would recommend that you consider Buzzacott as a good option for you. |
| 3 | Jeffreys Henry LLP | Jeffreys Henry LLP is an accountancy firm that is based in London. The company has a long history, having been founded in 1880, and so you can be sure that their name is one to be trusted. They provide both part-managed and fully-managed payroll bureau services. |
| 4 | Payplus | Payplus is another company to consider. They offer a guarantee; if your workers are not paid the right amount, on time, you will get your money back. That sounds like a good deal, doesn't it? Payplus clearly realise how critical it is for all payments to be accurate. |
| 5 | Crystal HR & Payroll Ltd | If you want to work with a payroll company that offers a friendly and personal service, this is a good provider to consider. They also provide specialist packages, which includes the likes of one person payroll, carer payroll, and nanny payroll, so it is worth checking these out. |
| 6 | ADP Payroll | ADP is a global company, yet they do have great coverage in the UK, which is why we have included them in this list. They provide both HR and payroll services to ensure that companies are supported at every stage within the employee lifecycle, from recruitment to P45s. (Read our ADP Payroll review) |
| 7 | Just Payroll Services | Another company that you should consider for your payroll needs is Just Payroll Services. As the name indicates, the company focuses on payroll, and payroll alone, so you know that they are masters of their craft. They also provide a part-managed option if this is something you are interested in. |
| 8 | MHR | There is no denying that one of the best things about teaming up with MHR is the technology they use. Known as iTrent, their software is considered one of the greatest, providing a central business hub for all employee data. |
| 9 | Payescape | Payescape is another great company to consider for your payroll needs. The company is based in London and they provide an ultra streamlined solution that has been designed to ensure the process is as painless as possible for small companies in the United Kingdom. They use an intuitive cloud-based software program that will securely store your data. Their prices are transparent too. |
| 10 | Moorepay | There is no denying that Moorepay is a popular choice, as they have more than 10,000 customers across the UK at the moment. Plus, they have more than 55 years of experience in the industry too, so you know you are going to be in safe hands. They offer a number of different tailored payroll solutions, so no matter the sort of business you run and the size of your company you can be sure that you will be able to benefit from the payroll service you need. (Read our Moorepay review) |
Payroll services pricing – how much do payroll services cost?
One thing that everyone wants to know when it comes to payroll outsourcing is how much it is going to cost them. There are a number of different factors that will influence the cost, so it is vital to keep this in mind when you are assessing the quotes you are provided with.
Payroll services costs begin from around £4 per employee per month, but prices can vary from £5 to £12 per employee depending on the size of your business.
The main factor that will impact how much you are going to pay is the number of employees that work for your business at the moment. This is because most payroll providers tend to charge per employee per month. Of course, you should not simply assume that this is the case. Check out the terms and conditions for every supplier to make sure that this is the case.
Furthermore, a lot of payroll providers will have different levels of service. For example, they may have a basic package, a standard package, and a more advanced package. In some cases, payroll providers offer a base service and then you have the option of adding on certain services. Either way, you can expect to pay more money if you leverage any extra services beyond the basic payroll processing.
Payroll processing services vs. payroll bureau services – is there a difference?
Once you start looking for different payroll services, you will probably notice that you have the option of going for payroll processing services or payroll bureau services. You may be wondering whether there is a difference between the two and what this means for you.
A payroll bureau is partly outsourced and partly in-house. Therefore, as opposed to having the full process run in-house, you will control a portion of it and then you will outsource the rest. This means that you are going to employ the people that work for you, determine the hours they work, and overlook all of the processes that are in place. However, at the same time, you will have a payroll provider that handles some of the different elements, like processing expenses and printing payslips.
There are some outsourced payroll providers that have started to call themselves payroll bureaus. In some instances, they will provide both aspects of the payroll service, whereas others will provide a complete service package that is a close replica of outsourced payroll. Ultimately, when selecting between payroll outsourcing and a payroll bureau, it is all about looking at the supplier specifically so that you can understand what they are offering before you make your decision.
FAQ
What are payroll services?
Payroll refers to the payments businesses make to their employees for the work they do. This is either given on a set date or for a set period of time. Payroll services involve outsourcing payroll processing to a specialist company that can handle the processing of payments, employee insurance, benefits, and other related accounting tasks.
How do payroll services work?
Payroll services can differ from provider to provider. Payroll providers can do everything from transferring money to your employees' accounts to calculating deductions, pay, and taxes. In most cases, you will simply need to provide the payroll company with the information they require and they will then handle everything for you.
How much do payroll services cost?
There are a number of different factors that influence how much you will need to pay for payroll services. In most cases, it is going to be paid per employee, per month, and so the number of employees working at your business will have a large impact on how much you are going to pay. Aside from this, the sort of service you choose makes a difference as well. Most payroll providers will offer a basic package and then they will have more advanced options as well such as being able to access real time information, one single point of contact and other boutique services. Therefore, the sort of services you make the most of is going to impact the quote you receive.
How much do accountants charge for payroll services?
It is believed that most companies pay around £4 per employee per month. However, the cost can be anything from £5 to £12 per month depending on the number of employees you have and the sort of services you make the most of. Whether you want a fully managed or part managed service will also make a big difference in terms of how much your accountant will charge you.
Why use payroll services?
There are a number of different reasons why you should use payroll services. By making the most of a payroll service, you can have the peace of mind that all payroll related tasks are taken care of, meaning your employees will be paid accurately and on time. In addition to this, it frees up the time that you have available so you can focus on your core business tasks. All of this helps to boost the morale amongst your team, resulting in increased employee retention rates. When you consider all of this, it is not difficult to see why payroll services come so highly recommended.
Why outsource payroll processing services?
Outsourcing is something that more and more businesses are making the most of today, and it makes sense to consider outsourcing a service like payroll. By doing this, you can ensure that payroll is taken care of by a team of experts that have the best software and plenty of experience. They will make sure that your employees are paid the right amount on the right date every month (if this is your payment schedule). This will help to make sure that employee satisfaction rates are kept high, which can boost retention levels. You can also find that you make some significant cost savings, as you ensure your team's time is spent on your core activities, i.e. what makes you money. Plus, the cost of putting together a team to handle payroll in-house can be expensive.
Which payroll service is best?
There are a lot of great payroll companies available in the UK today. This includes the likes of Jeffreys Henry LLP, Payplus, Crystal HR & Payroll Ltd, ADP Payroll, Just Payroll Services, Moorepay, MHR, Payescape, and much more. It is not a case of one payroll solution being the ultimate best, but rather it is about finding what payroll solution is going to be right for you. You need to think about the sort of services you require and you need to look for a payroll provider that has worked with companies like yours before.
What is a payroll services number?
A payroll services number is how the payroll department, either at your company or the payroll provider you use, will distinguish between everyone who works for you. All employees will be able to find their payroll number on their payslips, in most cases.