A payroll company will provide clients with a number of different services related to their payroll needs. This can include making sure your workers are paid correctly and on time, cutting checks, directly depositing funds, and processing employee hours.
Compare prices for payroll & HR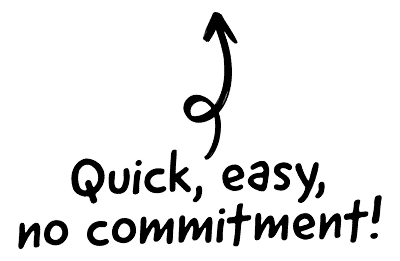 This can help you to unlock much greater efficiency at your business while ensuring compliance and employee satisfaction.
With that being said, continue reading to discover our complete guide on hiring a payroll company and why they could do much more than simply pay your employees.

The CRM platform to grow your business
Great for entrepreneurs
Powerful data analytics
Manage sales and data

Seamlessly connect data, teams, and customers
Cutting-edge marketing
Ideal for teams or solo use
Measure sales conversions

Powerful web builder and advanced business tools
Great for startups
Powerful web page builder
E-commerce available

Supercharged content planning
Great for marketing
Better than lists or sheets
Manage social media

Create a new website in 10 minutes. Easy.
Launch your website fast
Powerful data intuitive
No coding skills needed
Best payroll companies listed and reviewed
Name of company
Website URL
Logo
Description
TrustPilot score
Starting price
Online admin dashboard?
Fully managed option?
HR features?
Employee self service?
Dedicated account manager?
Automated reporting?
Minimum recommended headcount
International employee capable?
Jeffreys Henry LLP
Visit website
Jeffreys Henry LLP is an award winning London accountancy firm with access to over 9,000 specialists in 81 countries worldwide. They offer both fully-managed and part-managed bureau payroll services. These can be tailored to suit the needs of businesses of all sizes.
(3.7 / 5)
3.7
50
No
Yes
Yes
No
Yes
Yes
30
Yes
Moorepay
Visit website
Whether you want to run your payroll in-house or outsource everything, we provide easy-to-use payroll software and flexible services to suit the needs of your business.
(4.7 / 5)
4.7
Yes
Yes
Yes
Yes
No
ADP
Visit website
Gain time, money, peace of mind, and expertise across HR, payroll, workplace safety, compliance, and benefits with ADP.
(2.6 / 5)
2.6
50
Yes
Yes
Yes
Yes
Yes
Yes
50
Yes
MHR
Visit website
iTrent is a modular system with everything you need to run an effective HR and Payroll function in a single platform.
(4.1 / 5)
4.1
7.94
Yes
Yes
Yes
Yes
Yes
Cintra Source
Visit website
A flexible outsourced payroll solution for all your payroll needs. We take care of your entire payroll cycle and ensure your employees are always paid correctly and on time.
(4.1 / 5)
4.1
Yes
Yes
Yes
Yes
Yes
Yes
Online Payrolls
Visit website
Our fully outsourced service can be as simple or as complex as you need it to be. From weekly or monthly payroll processing, through to a complete end-to-end service with year-end reporting and auto-enrolment. We also understand there are times during the year that are busier than others. To help you meet these demands, we can expand our services when you need it most. Our clear pricing structure ensures there are no hidden costs.
Yes
Yes
Yes
Yes
Yes
1 - 250
UnaTerra
Visit website
A quick, easy and practical suite of international employment solutions. We take care of all the paperwork and compliance, freeing you up to focus on your organisation.
Yes
Yes
Yes
Yes
Yes
payescape
Visit website
Payescape is one of the UK's fastest growing Human Capital Management Providers specialising in outsourced Payroll, HR and Time Management solutions. Our cloud-based technology coupled with world-class customer service is revolutionising how businesses today manage their employees. We remove the administrative burden from your workload and deliver simple, effective, and reliable Payroll and People Management solutions to support your business now and for the future.
No
Yes
Yes
Yes
Yes
Yes
Just payroll Services
Visit website
We have been a part of the payroll sector for a long time and this means Just Payroll Services has the stability, wisdom and expertise to ensure your business critical payroll process will be delivered when it is needed. We make it our business to know your business so well that we spot issues before you do. Our history of understanding payroll means you don't have to start every conversation from square one. It also means we are extremely capable of responding to the last minute and unexpected requirements, as well as any carefully planned and rigorously scheduled activities.
3.65
Yes
Yes
Yes
Yes
Yes
Payplus
Visit website
We offer over 40 years of payroll, accounting, and human resource experience to assist businesses like yours. In addition we hold the designation of CPP and are QuickBooks and SOWMBA certified. PayPlus is a fully bonded and insured payroll service.
Yes
Yes
Yes
Buzzacott
Visit website
Outsource your payroll function and consider us your back office. You'll have two dedicated payroll contacts who know all the rules to ensure you meet your everyday obligations, and if you face any HMRC issues, we're happy to interact on your behalf. Just think of the time you'll save!
Yes
Yes
Payroll Options
Visit website
Payroll has changed and is becoming more complicated than ever. Our business is founded on the principle that it's our job to make your payroll as easy as possible. No more headaches, no more last minute stress. Just clear, timely information leading to accurate, on-time payroll.
(3.2 / 5)
3.2
Yes
Yes
Yes
Yes
Yes
Yes
1st Contact
Visit website
Helping you arrive and thrive in the UK.
(4 / 5)
4
No
Yes
No
No
Sussex Payroll Services
Visit website
Here at Sussex Payroll Services Limited we provide a comprehensive yet flexible outsourced UK payroll service tailored to each of our client's specific requirements. As a small UK payroll bureau we become an integral part of your business by moulding your payroll to suit you and dedicating our efforts on your payroll so you can dedicate your time to your core business. Our experienced, friendly team are large enough to give you peace of mind but small enough to care about each and every client.
(4.5 / 5)
4.5
No
Yes
No
No
IRIS
Visit website
Small businesses with complex payroll structures and employees on specific payment schemes that need reliable, expert payroll management specialists
(3.4 / 5)
3.4
99.1
Yes
Yes
Yes
Pecunia Pro
Visit website
Pecunia offer a wide range of services for all types of clients, from 1 employee to over 1,000. The team at Pecunia are specialists in their service offering and pride themselves on delivering first class customer service. Our dedicated team are payroll professionals, not accountants or juniors. We maintain professional and high standards at all times. At Pecunia, we believe the only way to work with our customers is be to open, honest and transparent. This runs through our whole service. Our pricing plans are simple and transparent, we never hide any costs or add additional charges at a later date. We offer a range of services for our PAYE outsourcing. We are flexible in our approach and can tailor any offering for each customer. Our flexibility extends to running the payroll for each customer in the way it suits their business. We offer tailored reporting packages, each customer has differing requirements so we adapt to the customer rather than making the customer adapt to us.
Yes
Yes
Yes
Yes
No
TopSource Worldwide
Visit website
With more and more people working from home, the concept of hiring internationally has really taken off. But it's not without complications. One of the main challenges of being a global employer hiring overseas workers and operating across multiple countries is keeping up with the intricacies of global payroll management.
(3.1 / 5)
3.1
Yes
Yes
Yes
Mercans Solutions Ltd.
Visit website
Mercans offers global payroll and HR solutions to empower global businesses. Outsource your human resource services and global payroll solutions while facilitating global growth. Contact us to know more about our services.
(3.7 / 5)
3.7
Yes
Yes
Yes
Yes
Yes
Yes
50
Yes
Payroll Heaven
Visit website
Payroll Heaven specialise in providing a fully managed payroll services and accountancy services to small and large businesses throughout the UK.
Yes
Yes
Yes
Yes
Yes
Yes
No
Paycheck Plus
Visit website
We're a long-established UK and Ireland payroll service provider with an enviable reputation for high-class service with a personal touch.
(4.5 / 5)
4.5
Yes
Yes
Yes
Yes
Yes
Yes
Payroll outsourcing companies vs. payroll software companies
Payroll processing is a vital function for all companies, and so it is vital that you locate the best channel for handling your payroll. One of the key decisions you need to make is whether to hire a payroll service or implement payroll software.
When you use the services of a payroll company, they will use their own payroll system software and personnel to handle all things related to your payroll and you could even integrate HR solutions with some.
You'll likely be able to tailor the service to your business' needs too. However, if you simply use payroll software, you still have control and you can integrate this with HR software too. However, you will need to make sure you use the software effectively.
To help you get a better understanding, let's take a look at the pros and cons for both options:
| Payroll Services – Pros | Payroll Services – Cons | Payroll Software – Pros | Payroll Software – Cons |
| --- | --- | --- | --- |
| Enhanced assistance | More expensive | Long-term vendor relationships | DIY responsibility for mistakes |
| More accuracy | Finding the right provider could be a hassle | Easy access | The learning curve |
| Can be personalised to your business | | More internal control such as pensions auto enrolment and more | |
| Queries dealt with | | Easier to make changes | |
When it comes to deciding between the two for UK payroll requirements, you need to think about your business' needs. If you have a team in-house that feels competent handling the payroll and using such software, you may only need to go down the software route.
However, if you want to take the entire weight off your shoulders, it makes sense to look for a third-party provider who can provide you with payroll services and who has payroll experts to cover everything you need.
Local payroll companies
When you are looking for a payroll company that offer fully managed payroll services, one thing you need to consider is whether or not you should go for a local payroll company. A local payroll company is simply a third-party that is based in your local area, for example, the same city or the same county.
While it is not a necessity to go down this route, it can be beneficial. We'll talk you through the pros and cons so you can get a better understanding. Firstly, a lot of people want to know whether local payroll companies are cheaper than national ones. There does not tend to be much differentiation in cost, aside from the fact that when you go nationwide, you have a bigger collection of companies to choose from and so you can look for the most cost-efficient solution.
Local payroll company vs. national payroll company
So, what are some of the benefits of going for a local payroll company over a national one? Well, the main reason to consider this option is that the business is going to be based in close proximity and so it will be easy for you to meet up with your contact and discuss things relating to your payroll if need be. This can make you feel a lot more secure.
However, when you go for a nationwide company, it means you have a much bigger selection at your disposal. Therefore, you can find the best company for your needs based on the industry you work in, the size of your company, and the budget that you have available.
A final option to consider is a payroll provider that is based fully online. This is becoming more of the norm for companies today. This sort of service can often be cheaper because the company faces fewer costs. However, make sure you do some digging and find out where the company is actually based and what sort of qualifications the personnel have so you can make sure the business is credible.
Payroll companies for small business
Do some payroll companies specialise in small business payroll? Yes, there are specialist payroll providers across different industries and business sizes.
You may be wondering what's different about the payroll needs of a small business compared to a large one. Well, the more employees your business has, the more complex payroll can be. Therefore, if you only have a small business, you do not want to end up paying over the odds by choosing a business that specialises in providing its services to large companies.
Instead, it makes sense to go for a company that specialises in helping small businesses. They could also help you deal with the complexities of post-furlough payroll issues. Some managed services offer assistance with human resources, and you can get a dedicated account manager who can provide cost-effective assistance when you need it.
It also makes sense to look for a company that offers payroll administration that is based in the UK. by doing this, you know that they understand all of the rules and regulations that are in place in the UK and that they are best placed to provide you with the service you need and ensure compliance.
Payroll companies list – how to create your shortlist
We recommend that you put together a shortlist of payroll companies so that you can find the best one for you. So, how do you go about doing this?
How to choose a payroll company
Ask people you trust for recommendations

The first step that we recommend is getting in touch with friends, family members or fellow business owners and ask if they can make any recommendations.

Spend some time looking online at different payroll companies

You can add to the recommendations that you have gotten above by doing a little bit of digging online. Spend some time searching on Google for payroll companies in the UK and check out their credentials.It'll be worth the effort.

Make some specific searches

Make specific searches relating to your business, for example, payroll companies for education, or payroll companies for SMEs. This can help you to nail down your search to make sure that your list is as relevant as possible.

Compare the different features provided by the companies you have short-listed

To narrow down your list, start comparing the different services offered by the payroll providers. You can then cross out any of the businesses that do not fully tailor to your requirements.

Get quotes

It is also a good idea to get quotes from all of the different payroll providers you are interested in so that you can figure out which ones fit into your budget.

Read reviews that have been left by others

A final way to narrow down your shortlist is to read reviews that have been left by people who have used the payroll provider in question before so you can see whether or not they have been happy with the service they have received.
Best payroll companies in the UK
There are lots of great payroll companies in the UK, and we are going to take a look at some of the best so that you can get a better understanding.
| Rank | Company | Our verdict |
| --- | --- | --- |
| 1 | Cintra | Cintra provides a number of different payroll solutions to suit your business needs. This includes outsourced payroll, which is a flexible solution handled by an expert team that will manage your complete payroll cycle. Alternatively, you may want to consider using their HR and payroll fully integrated software solution so that you can continue to manage this area of your business in-house. The software comes with a demo so you can easily determine whether or not this is the right business for you. |
| 2 | MHR | MHR is a good choice because it is backed by iTrent, which is one of the most advanced hosted payroll software programs you will find in the industry. You are also going to have a single point of contact who will manage your account and assist with any queries you may have. |
| 3 | Sussex Payroll Services | If you want a small company that offers a no-frills approach to payroll, you may want to consider going down this route. This is ideal for those seeking a more personal service that only comes from small providers. |
| 4 | Payescape | Payescape is best known for its transparent prices when it comes to payroll. The company is based in London and they charge a base rate of £50 per month for their package. You would then need to pay £3 for each employee. Their cloud-based software program can help you streamline your payroll activities. |
| 5 | 1st Contact | 1st Contact is a company based in London that specialises in outsourced business services for contractor companies. You can either purchase their payroll service as a standalone package. Alternatively, you can buy it as part of a broader accounting services package. |
| 6 | Moorepay | With more than 10,000 customers in the UK and over 55 years of experience, Moorepay is a great choice. They offer HR solutions, online payroll services, and fully manage payroll. They also take security very seriously, helping to prevent payroll fraud and giving you full peace of mind. (Read our Moorepay review) |
| 7 | Payroll Options | Payroll Options is considered one of the top payroll providers in the UK for small companies specifically. Simplicity is the name of the game here. If you are looking for something that is reasonably priced and does exactly what it says on the tin without any fancy extras, this is the choice for you. |
| 8 | Buzzacott | Another company that is based in the heart of London is Buzzacott. From hedge fund managers to nunneries; this company has an eclectic client base, to say the least. Therefore, no matter what industry you operate in, you can be sure that they will be able to help you. |
| 9 | Payplus | When it comes to customer service, this is a company that really excels. In fact, the company even offer a money-back promise. If your staff experience a loss of earnings because of a mistake, the money will be personally reimbursed by Payplus themselves and they will email the employee to apologise and take responsibility. |
| 10 | ADP Payroll | Finally, we have ADP Payroll, which is a great choice if you are looking for a provider to offer fully managed payroll outsourcing. From P45s to recruitment, they can help you with all of your business needs and take the weight off your shoulders. (Read our ADP Payroll review) |
Best payroll companies UK
How to choose a payroll company
There are a lot of factors that you need to consider when looking for the best payroll company for your business.
Firstly, you need to make sure that the company is registered, licensed, and has plenty of experience. Take the time to read reviews that have been left by people who have used the service before so you can be sure that the business is reputable. What sort of accreditations does the company have? This can give you peace of mind when looking for a payroll provider.
In addition to this, you also need to consider the services provided. Some payroll providers will split their offerings into different packages, from basic to advanced. There are then some that will put together a bespoke quote and package based on your specific needs.
Security is another factor that you need to consider carefully. After all, this business is going to be holding confidential data about your company and your employees. Therefore, it is critical that they use the highest level of protection when handling your data. Do not merely assume that this is the case. Enquire about what steps they take to make sure that your data does not end up being compromised.
Furthermore, find out how the service works in terms of communication and how you can contact the company.
How do you know which providers are right for you?
When looking at all of the different payroll providers that are out there, it can be a little bit overwhelming. After all, you want to make sure that you go for a company that is reputable and will provide you with a reliable and high-quality service.
Some of the questions that you should ask are as follows:
What sort of experience do you have?
What clients have you worked with?
What services do you provide?
How does billing work?
How can I contact you when I have a query?
How much will it cost to use your service?
What security measures do you have in place?
Where are you based?
Do you have a UK-based team or do you outsource to people overseas?
These are critical questions to ask, as there are a number of risks that could manifest if you do not choose a company with care. For example, if you were to select a company that cut corners and did not protect your data properly, you could end up being the victim of a data breach. This could result in thousands and thousands of pounds lost, which can be very difficult for any sort of business to come back from.
A good payroll company, on the other hand, will make sure that they provide a quality service and do everything in their power to ensure that all data is protected. They will be easy to get in touch with and they will ensure that all payroll is handled on time and accurately so that you have nothing to worry about.
Payroll companies prices and costs
There are a number of different factors that impact how much you pay for payroll, for example, the number of employees you have. After all, payroll is typically billed per employee. In addition to this, the sort of package you choose also matters. Some companies will offer a basic service and then you can pay for add-ons, so do keep this in mind. Before you agree to work with a particular company, read the terms and conditions to make sure that there are not any added expenses.
The average cost of outsourcing payroll is between £2 and £6 per month, per employee. However, if you opt for extra services, such as pension plan auto-enrolment and integrated HR, you can expect to pay more than this. The best thing to do is compare quotes from a number of suppliers so you can make sure that you are getting a fair deal.
So there you have it: everything that you need to know about using a payroll company! We hope that this has helped you to get a full understanding of the different options available to you.
Payroll companies FAQ
Below, we will answer some of the most commonly asked questions we receive about working with a payroll provider.
What is a payroll company?
A payroll company is a business that provides clients with a wide range of services related to payroll. This can include the processing of employee hours, directly depositing money, cutting checks, and making certain that employees are paid the correct amount and on time.
How do I set up payroll for my company?
There are a number of different steps that are in place when it comes to setting up payroll for your business. You will need your employees to complete the relevant forms. After this, you must sign up for Employee Identification Numbers. Next, choose your payroll schedule and then calculate the amount of taxes each employee should pay. You should then withhold income taxes and pay them, as well as filling your tax forms. It is important to make sure you do this correctly so that you do not end up on the wrong side of HMRC. This is why a lot of business owners decided to outsource payroll instead so that all of this is handled for them.
Why do companies outsource payroll?
There are a lot of different benefits that are associated with outsourcing payroll. When you outsource payroll, you will be able to free up time at your company so that you can focus on your core business tasks. Not only this, but you can make sure that your employees are paid the right amount and that they are paid on time. This can help to boost employee satisfaction while also attracting the best talent to your business as well. Not only this, but you can have the peace of mind that someone with the relevant experience and training will take care of your payroll. This can ensure that your business handles everything above board and achieves compliance.
What do payroll companies do?
A payroll service provider is a business that will automatically process year-end taxes, payroll tax statements, payroll calculations, and more. A lot of employers prefer to utilise payroll service providers to help make certain that their employees and taxes are paid on time and accurately.
How much do payroll companies charge?
Payroll charges can differ considerably from company to company. There are a number of different reasons why this is the case. Generally, it will come down to how many employees work at your business, as most payroll companies will charge per employee per month. The best thing to do is get quotes from a number of companies so that you can compare costs.
What is a local payroll company?
A local payroll company is simply a business that is based in the UK close to your business premises. A lot of outsourced companies are situated around the world. While you may be able to lock in a cheaper rate if you opt for a provider in the likes of India, there are a lot of limitations. Firstly, they may not fully understand the UK regulations. In addition to this, the quality may not be as good. This is why it makes sense to look for a local company to provide you with payroll services.
What is the best payroll company?
There is a lot that you need to consider when looking for the best payroll company. It is important to look for a company that has plenty of experience and a good reputation in the industry. Take the time to read reviews that have been left by others who have used the services of the payroll company in question before. You should also find out what sort of services are included with the package. A lot of payroll providers will offer a basic package and then you will have different add-ons that you can add to your package.