Payroll is something that every business needs to do, and whilst it may seem like a simple task at first glance it can be a much more complex one. There are a number of considerations that you need to make, things you must get right and more importantly regulations that you need to follow if you want to remain compliant.
Compare prices for payroll & HR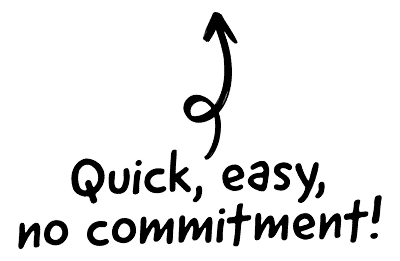 In this guide, we look at payroll bureaus and how to go about finding the right provider for your company.
Best payroll bureaus listed and reviewed
Name of bureau
Website URL
Logo
Description
TrustPilot score
Starting price
Online admin dashboard?
Fully managed option?
HR features?
Employee self service?
Dedicated account manager?
Automated reporting?
Minimum recommended headcount
International employee capable?
Pay Check Limited
Visit website
Pay Check Limited is a trusted payroll solution company in London that specialise in online payroll services, Pension auto enrolment & payroll outsourcing for SMEs, accountants & bookkeepers across all industries in the UK. Contact us today!
(3.5 / 5)
3.5
35
Yes
Yes
Yes
Yes
Yes
Yes
PayPacket
Visit website
We have more than 60 years' combined experience in payroll and pensions management and support more than 5500 Service Users throughout the UK, paying over 7500 carers a month on their behalf.
(4.7 / 5)
4.7
Yes
Yes
XCD
Visit website
Human-focused, digitally minded solutions for HR automation and efficiency
Yes
Yes
Yes
Yes
Yes
Yes
New Millennia Group
Visit website
Whether you?re starting, or already managing, an established SME recruitment agency, our funding and payroll services are built exclusively for you.
Yes
Yes
Yes
Symatrix
Visit website
Symatrix is an award winning, specialist Oracle HCM and ERP Cloud Consulting, Application Management and Outsourced Payroll provider, offering a refreshing alternative approach to Digital Transformation in the Oracle and outsourced payroll market.
Yes
Yes
Yes
Payroll Services London
Visit website
We at Payroll Services London Ltd take pride in the fact that we make it a priority to talk to our customers as frequently as we can. This is to ensure they are receiving a great level of quality & value for money in our outsourced payroll services.
3.25
Yes
Yes
Yes
Solutio
Visit website
Solutio's cloud-based platform allows you to manage every aspect of your payroll in one place. Timesheets, invoicing, sick pay, you name it, Solutio has the built-in features your company needs to streamline payroll. The best part? It's risk-free, affordable, and easy to set up.
Yes
Yes
Yes
Yes
Yes
Yes
Proto Payroll
Visit website
We have one aim at Proto Payroll - to be the UK's most straightforward online payroll services provider. We want the UK's business owners to spend more of their time running their businesses and doing the things they love, safe in the knowledge that their payroll is being handled accurately, efficiently and on time.
Yes
Yes
Yes
Yes
Yes
Yes
Natural HR
Visit website
With Natural HR, everything becomes easier. Admin is quickly automated, employees can self-serve, and because the software is cloud based, you'll have access to all of your centralised data as beautiful reports anytime, anywhere. Natural HR also includes a fully compliant, fully integrated payroll solution that ensures costly mistakes in pay are a thing of the past.
1.4
Yes
Yes
Yes
Yes
Yes
Yes
Zellis
Visit website
Changing your HR and payroll solutions, and modernising your tech-driven processes, are big steps. Projects need to be managed, employees need to adapt, and investments need to show quick returns.
(2.6 / 5)
2.6
Yes
Yes
Yes
Yes
Yes
Yes
Yes
Roslyns Group
Visit website
We are the leading provider of business services to the hospitality sector "Good businesses work well, great businesses work together" Since our creation in 1992 as pub accountants, Roslyns have grown to cover all aspects of business services across the hospitality sector. We provide market leading accounts, payroll, stock audits, business planning and more to pubs, bars, restaurants, hotels and leisure businesses.
Yes
Yes
Yes
Workplace Pensions Direct
Visit website
Established in 2013, Workplace Pensions Direct (WPD) was set up to simplify Auto Enrolment for employers, accountants and financial advisers. Over the years WPD has grown to be the trusted advisor to over 1000 companies and a network of accountancy firms, payroll bureaux and financial advisers. WPD Payroll was added to our portfolio of services in 2018 and now processes end-to end payroll for UK businesses. Our mission is to save businesses hundreds of hours per year by automating and managing their entire payroll processing, whilst ensuring complete compliance with all current legislation.
Yes
Yes
Yes
Yes
Yes
Yes
HSKS Greenhalgh
Visit website
Chartered Accountants in Derby, Nottingham and Uttoxeter providing accurate and innovative advice across the Midlands and beyond.
Yes
Yes
Yes
Yes
Whitestone Accounting
Visit website
Are you looking to outsource your payroll duties to a payroll service provider? A well-maintained payroll is vital for any employer, but it can be time-consuming. If done wrong, it can derail morale — and the last thing you want is staff banging on your door wondering where their payslips are. Our payroll services in Bristol help you to free up time that you can spend elsewhere in your business, all while knowing your payroll is being handled by an experienced financial professional.
(3.3 / 5)
3.3
Yes
Yes
Yes
Yes
MSP Secretaries
Visit website
MSP provides an experienced, safe and secure payroll outsourcing solution that is designed for businesses that employ from 1 up to 500 employees. MSP payroll is a reliable, expert and cost effective alternative to an in-house payroll department.
Yes
Yes
Yes
Yes
Yes
Yes
William Price
Visit website
William Price's payroll services are tailored to the needs of your firm. Get solutions that iron out complexities and streamline your HR.
Yes
Yes
Yes
Yes
The Cinch Group
Visit website
We cover your payroll administration, allowing you to relax in the knowledge that your workers are paid correctly and on time. Additionally we can manage your uploads and payments to HMRC and your chosen Pension provider.
2
Yes
Yes
Yes
Yes
Brain Payroll
Visit website
Brain Payroll is a powerful payroll engine specially designed for payroll service providers like Payroll Bureaus and Accounting firms.
Yes
Yes
Yes
Yes
Yes
Global Payroll Association
Visit website
The Global Payroll Association is a one-stop-shop for global and in-country payroll professionals. Our expansive range of resources offers everything from interactive training courses to comprehensive directories and in-depth country resources. Join us to connect with world-leading payroll experts and network with other like-minded professionals.
Yes
Yes
Yes
Bradford Community Payroll
Visit website
This is also a complete payroll service for Direct Payment users, but includes other services related to Direct Payment users only, such as payment of insurance and invoices. Once more we take care of all your payroll responsibilities, so you don't have any hassles or worries.
Yes
Yes
Yes
Yes
Payroll Complete
Visit website
Payroll Complete Ltd is a Liverpool based payroll agency. We offer affordable payroll solutions to all size businesses. Payroll Complete does it all: calculating the payroll, auto enrollment management, distributing payslips, answering staff and HMRC enquiries at an affordable price. All you need to do is to supply us with the information and we will do the rest.
Yes
Yes
Yes
Yes
Yes
Platinum One Accountants
Visit website
We pride ourselves on providing an honest, friendly and professional approach for all your accountancy needs.
Yes
Yes
Yes
Yes
Yes
Payroll Compliance
Visit website
Let us be your Payroll department. We can manage all aspects of your payroll ensuring everything is completed accurately and on time meeting all compliance regulations. We can calculate and maintain your payroll records, issue pay-slips and notify you of tax payable. We offer bespoke services depending on your business needs.
Yes
Yes
Yes
Yes
Portt & Co
Visit website
Unlike our accountancy services for the food and drink sector, the Portt & Co payroll bureau caters to businesses from across a wide range of sectors. Our managed payroll service will save you time, resource and money, meaning that you can relax knowing your employees' wages are in safe hands.
Yes
Yes
Yes
Yes
Yes
500
TopSource Global Solutions
Visit website
TopSource Worldwide provides a complete employer solution including global payroll services that allows you to employ and pay people promptly, consistently and compliantly — locally and internationally as it suits your business needs. Our systems and processes are designed to work with your technology, and we bring decades of experience and a track record of success to our operations.
Yes
Yes
Yes
Yes
Yes
Yes
THE ACCOUNTING COMPANY
Visit website
Running payroll services for a business is no longer just an administrative function. We understand that managing this can be a time consuming and costly operation and having an outsourced payroll service will allow you more time to concentrate on the growth of your business safe in the knowledge that you are fully compliant with HMRC requirements.
Yes
Yes
Yes
Yes
Yes
Payroll Pro
Visit website
Notts and Lincs Credit Union in partnership with your employer offers a simple way to build your savings and repay loans straight from your salary.
Yes
Genius Money
Visit website
Gone are the days of using manual and outdated processes, the system is efficient, enabling you to pay your workforce on time.
Yes
Yes
Yes
Yes
My Business Payroll
Visit website
We take care of accounts, tax returns and payroll whilst you take care of business. Fixed price self assessment tax returns from ? Payroll from 9.95
9.95
Yes
Yes
DH Business Support
Visit website
Build a great and business and have great fun! We want to help small business owners accomplish this. The standard stuff like accountancy compliance, tax, bookkeeping and payroll is all taken care of - but in a brilliant, fun way.
Yes
Yes
Yes
Yes
Yes
Yes
What is a payroll bureau?
The term payroll bureau refers to a type of service provider who specialises in providing other businesses with an outsourced payroll service. As part of their role, they supply HMRC with certain types of information on behalf of other companies and they may also receive information from HMRC and act upon it regarding these businesses.

The CRM platform to grow your business
Great for entrepreneurs
Powerful data analytics
Manage sales and data

Seamlessly connect data, teams, and customers
Cutting-edge marketing
Ideal for teams or solo use
Measure sales conversions

Powerful web builder and advanced business tools
Great for startups
Powerful web page builder
E-commerce available

Supercharged content planning
Great for marketing
Better than lists or sheets
Manage social media

Create a new website in 10 minutes. Easy.
Launch your website fast
Powerful data intuitive
No coding skills needed
Is a payroll bureau just an outsourced payroll solution?
Unlike outsourcing your payroll to a payroll services provider, this option keeps part of your payroll in-house and outsources the rest of it. You are fully in control of part of it, and this means that it is you who employs the staff, sets the working hours and oversees the payroll processing.
Is this the same as a managed payroll bureau?
Payroll bureau is very similar to managed payroll bureau, however they are not exactly the same thing. When you use a managed payroll bureau service you are outsourcing not just a part of your payroll but all of it to an external payroll provider.
Why would a business hire a payroll bureau?
As we have already mentioned, payroll may look like a simple task on the face of it. However, there are so many rules and regulations that need to be adhered to if a company wishes to remain fully compliant and avoid being fined. For smaller companies in particular, employing a fully qualified payroll manager may be something that is too expensive, and this is where a payroll bureau comes in.
The employees of a payroll bureau will not only understand all of the ins and outs of payroll procedure, but also the regulations that surround payroll. They will also keep up to date with any changes so that they can help the companies that they do payroll for remain compliant.
Outsourcing to a payroll bureau makes sense. It allows you to keep control over certain aspects of your payroll, for example the processing of new details for your employees and the updating of current details, whilst allowing a professional payroll administrator to undertake the more complex elements of a payroll.
Payroll bureau software – top 10 packages compared
With so many different types of payroll bureau software out there it can be difficult to know where to start when it comes to looking for the right solution for your business. We have put together a list of the top 10 packages to help you:
BrightPay – this is an incredibly flexible software solution that offer high quality features. It can accommodate up to 10 employees at the lower end or unlimited employees for the more expensive package. They offer a free 60 day trial as well as both email and phone support. (Read our BrightPay Payroll review)
Primo Payroll – This software solution which is from Accentra has been specifically created with accountants in mind. Not only can it assist with payroll processing, but its other useful features include submitting forms, auto enrolment tasks and student loan notifications.
Moneysoft – Moneysoft makes the process of handling multiple clients incredibly simple. It offers great value for money and is also very easy to use. The top tier package means you can deal with an unlimited number of employees. (Read our Moneysoft Payroll review)
QTAC – Designed specifically for business owners and payroll bureaus, QTAC offer a range of different solutions. Payroll bureaus are able to manage multiple companies using features such as payroll processing, imports for timesheets and also processing of sick pay and holidays.
ADP – Offering payroll services and software solutions, ADP are a well-known in the field of payroll. The ADP software package has been the recipient of many awards over the last couple of years making it a very well respected choice. (Read our ADP Payroll review)
FMP Global – Another internationally recognised payroll provider, the FMP software offers a superb range of features that can assist with all aspects of bureau payroll processing. They also offer great support.
Xero – Another incredibly popular provider, the Xero software allows users to do bookkeeping, run payroll and even deal with taxes. It is easy to manage all of your clients in the same place and also keep on top of everything with easy to follow tracking features. They also offer good support options. (Read our Xero Payroll review)
Quickbooks – Intuit Quickbooks provide a comprehensive solution that allows for the management of clients and all of their business needs. Their software is HMRC recognised and easy to use offering maximum efficiency for payroll processing
Star Payroll – A slightly more bespoke software, Star Payroll have a proven track record. The software includes features like bureau management, auto-enrolment and payroll processing.
Sage – One of the most well-known names in the field of payroll, Sage offer a payroll solution that is tailored to payroll bureaus and accountants. It's the perfect choice for all types and sizes of business and features a superb range of different features that make it quick and easy to use. (Read our Sage payroll review)
What about cloud payroll bureau software?
Unlike the more traditional type of programs that you install on a computer and purchase in one single payment, cloud based software for payroll is not installed on your computer but accessed via the cloud. It is also paid for on a monthly basis, this is because being on the cloud means that updates can be added to the software all the time. This costing structure is obviously much more beneficial to most companies, as it reduces upfront costs and allows a company who perhaps do not have much working capital to spread the cost.
Connecting cloud software for digital submission to HMRC
Through cloud based software you can file PAYE reports in real time to HMRC, which will ensure that your company stays compliant with all of the appropriate regulations.

Cloud based software is a great choice if you have a number of remotely working employees as they can all access the same information in a more secure manner.
Payroll bureau software for accountants – what packages are specifically tailored to accountants?
There are a number of companies out there who offer specific payroll bureau software solutions that have been put together with accountants in mind. These include software from SAGE, IRIS, Bright pay, Primo Payroll, Moneysoft, Qtac, ADP, FMP Global and Intuit.
Remember, if you are looking for a payroll bureau software solution for your accountancy practice, then it is important to not only consider the costs of the software but also all of the features that each software solution offers. There is no point paying for features that you will not use. Likewise, if you discover later on that there are additional features that you require then you may need to buy an entirely different software solution.
Payroll bureau services in the UK – what types of service are on offer and what are the features of each?
In general, the type of service that is offered by a payroll bureau is what you might see referred to as a part-managed one in terms of payroll provision. This means that you will oversee at least part of your payroll process – the processing of individuals details, the hours that are worked and taking care of the processes that are in place. The tasks that will be taken on by the payroll bureau will often include the processing of expenses, benefits and also the printing of any payslips that are needed.
UK payroll bureaus – who are the leading companies in the UK?
There are lots of payroll bureau companies in the UK. These include Jeffreys Henry LLP, Payplus, Crystal HR & Payroll Ltd, ADP Payroll, Just Payroll Services, Moorepay, MHR, Payescape, and much more. 
There is no one particular payroll company who are the leading provider in this field. With each one offering something a little different to their competitors, it is more a question of finding the most appropriate one for you business needs. Before you commit yourself to any particular payroll bureau it is important to think about exactly the type of service that you need. You may also want to consider looking for a provider who has experience of working with a company like yours before, particular if you are a rather niche company.
Payroll bureau costs – what should a business expect to pay?
The cost of payroll bureau services in the UK will vary based on a number of different factors. The first of these is the type of service that you choose, obviously the more tasks you outsource to a payroll bureau the bigger the cost will be to your company. There may also be price fluctuations from one area of the country to another which may affect your company. However, in general the pricing structures will be similar.
Most payroll bureau charge using a structure that will see you paying a set amount and then a further fee that is applied for each employee on your payroll. This fee is payable per month so if your workforce increases so too will the amount that you are charged.
This table looks at some sample costings for payroll bureau services:
| Provider | Average cost |
| --- | --- |
| Payroll provider 1 | A general price range should be between £39 – £149. This is each month and is a base charge. Each employee you add will cost £6 – £12 per month. |
| Payroll provider 2 | Standard cost between £12-£30 per month. There is an extra £4 per month and then £1 for each employee on your payroll. Advanced package priced at £8 per month with an extra £1 per employee. |
| Payroll provider 3 | A base cost at £35 per month with an extra cost that is calculated at a further 5% per employee. |
Payroll bureau professionals – what people roles work in this sector?
Payroll bureau professionals are usually people who already have a background in some form of accounting field or have previously worked in payroll within a company.
They may also include those individuals who are interested in a career in payroll, and in some cases are studying for a payroll qualification. They may also be people undertaking an apprenticeship in payroll and are hoping to work their way up from a payroll clerk position to something more senior whilst learning on the job.
How to work with a payroll bureau – what will you need to provide, and how does the process work?
Once you have found a payroll bureau who you feel your company can work with, it is important to clearly set out exactly what tasks it is that you will want to outsource to them and what tasks you want to keep in-house.
A payroll bureau will need to have access to the relevant employee information; salaries, pay grades and details of benefits, in order to be able to be able to process your payroll.
If you are using a cloud based system for your payroll then all you will need to do is ensure that the information is up to date at your end, and this will allow the payroll bureau to access all of the information that they will need.
FAQ
What is a payroll bureau?
A payroll bureau is a service provider in the accountancy sector. They specialise in providing a payroll service to other businesses on an outsourced basis.
How to set up a payroll bureau in the UK?
If you are looking to set up a payroll bureau in the UK, then you will need to do some research into the available companies who offer this service. Once you have a list of companies to contact and know what it is that you are looking for contact them to see which one will suit your companies requirements. Remember that with a payroll bureau you will still be undertaking some of the work involved with your company payroll yourself.
How much does a payroll bureau charge?
There are a number of factors that will determine how much you will pay for the services of a payroll bureau. The first of these is the service that you are looking for, the more work you want to outsource the higher the cost will be. As with any other payroll service, you will generally be charged a flat fee per employee on your payroll per month. In general this cost is around £4.
What do payroll bureaus offer?
A payroll bureau offers a range of services including, but not limited to:

• Calculating employee pay including any necessary deductions
• Creating paper or electronic payslips
• Approving payment by BACS
• Ensuring payroll compliance with HMRC regulations
• Producing management reports
• Auto enrolment into pension schemes
What is a payroll bureau service?
Payroll bureau service refers to any of the tasks that a payroll bureau can undertake for a company on an outsourced basis.