As businesses navigate an increasingly digital landscape, selecting the right payment processing solution becomes paramount. Among the choices is SumUp, a UK-based company aiming to simplify card payments for small businesses. This review takes a detailed look at SumUp's offerings, evaluating its features, pros, cons, fees, and comparing it with competitors, to aid your decision on whether it's the right solution for your business.
Get quotes for card processing products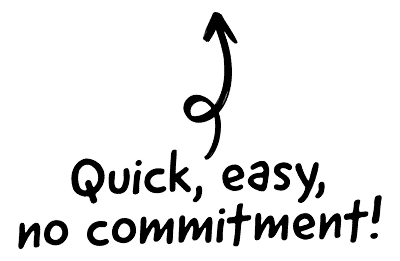 Overview of SumUp – What's on offer?
Established in 2012, SumUp has fast become a leading name in the mobile point-of-sale (mPOS) space. The company offers a range of card readers and terminals that allow businesses to accept payments in-store, on the go, or online. One of their standout features is their "pay-as-you-go" pricing model, designed to keep costs low for small businesses.
SumUp's signature product, the SumUp Air Card Reader, is a compact device that connects via Bluetooth to a smartphone or tablet. It enables businesses to take chip and PIN, contactless, and mobile payments from services like Apple Pay and Google Pay.

The CRM platform to grow your business
Great for entrepreneurs
Powerful data analytics
Manage sales and data

Seamlessly connect data, teams, and customers
Cutting-edge marketing
Ideal for teams or solo use
Measure sales conversions

Powerful web builder and advanced business tools
Great for startups
Powerful web page builder
E-commerce available

Supercharged content planning
Great for marketing
Better than lists or sheets
Manage social media

Create a new website in 10 minutes. Easy.
Launch your website fast
Powerful data intuitive
No coding skills needed
For online transactions, SumUp provides an e-commerce platform that enables online card payments, invoicing, and gift cards. Moreover, they have recently introduced SumUp Card, a business MasterCard that allows instant access to sales revenue. SumUp also offers API for developers, paving the way for custom integrations.
Pros and cons of SumUp
Pros
Simplicity: SumUp's biggest strength lies in its simplicity. The user interface is intuitive, making it easy to set up and use.
No monthly fees: Unlike some competitors, SumUp does not charge monthly fees. You only pay a fixed percentage per transaction.
Versatile hardware: The SumUp Air Card Reader is compact, easy to use, and accepts a wide range of payment methods.
Flexible payments: SumUp's e-commerce platform and invoicing feature offer a great degree of flexibility for businesses that operate both in-person and online.
Access to revenue: The SumUp Card gives businesses quicker access to their revenue compared to traditional banking processes.
Cons
Limited customer support: SumUp offers customer service via email and phone, but they lack 24/7 support.
Lack of advanced features: While SumUp is great for simplicity, it may not suit larger businesses requiring advanced features like inventory management or detailed reporting.
Foreign transaction fees: If your business deals with a lot of international transactions, the fees can add up, making it less cost-effective.
SumUp products and services guide
SumUp primarily provides three products:
SumUp Air Card Reader: This device lets you accept payments in person using chip and PIN, contactless, or mobile payments. It pairs with your smartphone or tablet using Bluetooth and works in tandem with the SumUp App.
SumUp 3G Card Reader: A step-up from the Air Reader, this device includes its own SIM card and free, unlimited data. This means it can process payments without needing to connect to a smartphone.
SumUp Online Payments: This service includes online payment links, gift cards, and invoicing. It allows businesses to create and share a payment link via text, email, or social media. This service also enables the setup of an online store for selling goods or services and provides the option to sell digital gift cards.
SumUp pricing, fees and charges explained
SumUp employs a simple, transparent pricing structure. The card readers are a one-time purchase: £29 for the Air Card Reader and £99 for the 3G Card Reader.
SumUp charges a 1.69% fee per transaction for card payments accepted through the Air or 3G Card Readers. For online payments, invoicing, and payment links, the fee is 2.5%.
There are no monthly fees, setup fees, or charges for refunds or failed transactions. However, a 2.5% fee applies to payments processed in a foreign currency.
Alternatives to SumUp
While SumUp offers an attractive proposition, it's worth considering alternatives.
Square: Similar to SumUp, Square provides a suite of payment solutions with no monthly fees. Square, however, boasts more advanced features like inventory management and sales reports, which might be more suitable for larger businesses.
iZettle: Now known as Zettle by PayPal, this service offers similar features and pricing to SumUp but provides the added benefit of integration with PayPal's extensive services.
Worldpay: For businesses looking for a full-service payment provider, Worldpay offers a complete suite of payment solutions including online, mobile, and in-person payments. However, they do have monthly fees and may be better suited to larger businesses.
Conclusion – Is SumUp a good choice?
SumUp offers a straightforward and cost-effective solution for businesses that need a reliable and easy-to-use card payment system. Its straightforward pricing, lack of monthly fees, and range of payment options make it a strong choice, particularly for small and medium businesses.
However, businesses that need more advanced features or that process a large number of foreign transactions might find better value with competitors such as Square or Worldpay. It's important to assess your specific business needs before deciding on a payment processing solution.
FAQ
Is there a contract with SumUp?
No, SumUp operates on a pay-as-you-go basis. There are no contracts or monthly fees.
Can I use SumUp without a smartphone or tablet?
No, except for the SumUp 3G Card Reader which operates independently.
Does SumUp accept all credit and debit cards?
SumUp accepts most credit and debit cards, including Visa, MasterCard, and American Express.
How long does it take to receive payments from SumUp?
Typically, payments are transferred to your bank account within 2-3 business days.
What is the maximum payment I can accept with SumUp?
There's no maximum transaction limit. However, for transactions over £500, additional information may be required.
Can SumUp process refunds?
Yes, SumUp can process refunds at no extra cost.
Does SumUp offer a receipt printer?
No, SumUp does not sell receipt printers. However, the SumUp App allows customers to choose between an SMS or email receipt.
What devices is the SumUp App compatible with?
The SumUp App is compatible with most iOS and Android devices.
Can SumUp be used for recurring payments?
No, SumUp currently does not support recurring payments.
Can SumUp be used abroad?
Yes, but foreign transaction fees apply.
Is SumUp PCI compliant?
Yes, SumUp is PCI-DSS certified (Payment Card Industry Data Security Standard), ensuring secure handling of sensitive card information.
Does SumUp provide POS software?
SumUp doesn't provide a full-featured POS software, but it does have a basic POS function in the app which tracks sales and lets you manage your product catalogue.
What's the battery life of a SumUp card reader?
The SumUp Air Card Reader can last for up to 500 transactions on a single charge, depending on usage.
Can I accept contactless payments with SumUp?
Yes, the SumUp card readers accept contactless payments, including Apple Pay and Google Pay.
Does SumUp provide customer support?
Yes, SumUp provides customer support via phone and email, but note that it's not available 24/7.
What currencies does SumUp accept?
SumUp accepts payments in GBP, EUR and USD, among others. However, a foreign transaction fee applies for payments not in GBP.
Can SumUp handle gift cards and loyalty programmes?
SumUp doesn't currently support gift cards or loyalty programmes natively, but you can sell and accept gift cards through the online payments feature.
Can SumUp integrate with my accounting software?
As of now, SumUp doesn't offer direct integration with accounting software, but you can export your transaction history as a CSV file and import it into most accounting platforms.
Is there a limit on the number of users who can use SumUp in my business?
No, there's no limit to the number of staff who can use SumUp within your business.
Can I use SumUp for telephone payments?
No, SumUp does not currently support telephone payments or any other type of card-not-present transaction.