For some time, the idea of a cashless society has been mooted by economic experts. The idea may sound like the realms of science fiction, but it's closer than you may realise. Sweden is ahead of the curve, anticipating the complete eradication of cash trading by 2023.
Get quotes for card processing products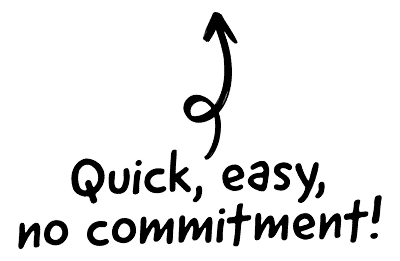 Naturally, this doesn't mean that we'll be living in a Utopia where goods and services are provided for free. Rather, countries across the world will follow Sweden's example and focus on digital and card-based transactions. Businesses must anticipate this trend and permit card-based payments wherever realistic.
Your business can't afford not to take card payments
A popular adage declares that, for any business, cash is king. This is certainly true on a broader level. In times of economic uncertainty, ensuring that your business enjoys a steady and reliable cash flow is critical in keeping the wolf from the door. Alas, this catchy soundbite is not to be taken literally. In the year 2020, operating a cash-only trading practice could plunge a business into turmoil.

The CRM platform to grow your business
Great for entrepreneurs
Powerful data analytics
Manage sales and data

Seamlessly connect data, teams, and customers
Cutting-edge marketing
Ideal for teams or solo use
Measure sales conversions

Powerful web builder and advanced business tools
Great for startups
Powerful web page builder
E-commerce available

Supercharged content planning
Great for marketing
Better than lists or sheets
Manage social media

Create a new website in 10 minutes. Easy.
Launch your website fast
Powerful data intuitive
No coding skills needed
As many as one in six British customers will now only pay for goods and services by card. On paper, that does not look like too many. That's still over 80% of a potential customer base prepared to use cash. As a wise man once said, however, the times are a-changing. In mid-2020, cash payments fell by 15%, leaving half of all UK storefront transactions conducted by card.
Now, part of this is clearly due to the pandemic-infected elephant in the room. In the age of COVID-19, where any interaction with tangible objects is approached with trepidation, more and more people are avoiding cash. Every step of this transaction, from touching the buttons of an ATM to handing cash to a merchant and receive pre-handled change, is considered fraught with potential danger.
There are many more reasons why an increasing number of shoppers are rejecting cash, though. Let's take a look at these:
| Reasons to prefer card payments | Explanation |
| --- | --- |
| Convenience | Card payments, especially when contactless, are almost instant. This is much faster than locating cash and waiting for change |
| Personal Security | If cash is lost or stolen, it is unlikely to be recovered. If a card is misplaced, it can be frozen. What's more, credit card transactions offer a degree of insurance not found in cash payments |
| Impulse Buying | Shopping with cash places a finite amount of spending power on a consumer. Paying by card means anything is possible, provided the funds are available |
| Buy Now, Pay Later | On a similar note, in times of hardship, an increasing number of people rely on lines of credit. If cashflow is problematic, credit cards become indispensable for consumers |
| Paper Trails | Most banks and credit card companies are now paperless to protect the environment. This means that printing cash receipts can be frowned upon. In the age of internet banking, card transactions are automatically recorded online |
| Tracking Spending | Card transactions make it easier for consumers to itemise where and how they are spending their money, adjusting lifestyle if necessary |
| Credit Rating | Modern consumers are more financially savvy than ever before. Shopping by credit card boosts a credit rating in a way that cash cannot |
| Trust | Consumers typically trust a shop that accepts card payments more than a cash-only enterprise. This suggests an enhanced legitimacy and understanding of a consumer's desire for convenience |
As you'll see, card payments are becoming increasingly indispensable for any merchant. If you are yet to accept plastic, it is highly recommended that you review your business practices. It is better to face the future now then be left playing catch-up if cash becomes truly obsolete. Before we know it, cash will be considered as outdated as paying by cheque.
Different ways of accepting credit card payments
Once you decide to accept card payments for your goods and services, you'll need to assess how you'll do so. The three core card payment styles are online, in person or over the phone.
As we will discuss shortly, you will need to make some investment before this is possible. To accept card payments, you will need the appropriate apparatus and software. The most important of these is a card reader – though, in the modern age, even this may be unnecessary.
Smartphones and tablets offer apps that can accept and process card payments. We will discuss these, along with physical card readers, under the heading Solutions available for card payments. For now, let's discuss the practicalities of accepting card payments that must be considered in advance.
Online
If you plan to sell goods online, accepting card payments is a necessity. Bank transfer remains an option, and it is considered relatively safe for consumers. The process of paying by bank transfer can be laborious for a customer, though. As convenience is frequently cited as a reason to shop online, making customers jump through hoops will not endear you to them.
If you plan to accept card payments online, the most common practice is opening a merchant account. This is an online bank account, usually managed by a high street lender. You can open an online merchant account with any bank – it does not need to be the same as your business account.
The funds a customer pays will sit in this account while they are approved by the customer's bank. This can take two or three days. Do you often notice purchases listed as, "pending" on your online bank statement, reaching your formal statement after a couple of days? This is because the funds are being processed by an online merchant account. Once approved, these funds can be transferred to your business account.
If you prefer not to deal with banks, you can apply through an Independent Service Organisation (ISO). These companies will work alongside your bank. Many small businesses prefer to use an ISO as they charge less and offer more dedicated customer service. Unlike a bank, which serves multiple functions, an ISO only has one concern.
The three most popular ISOs in the UK are:
Be aware, there is no such thing as a free lunch. Opening any online merchant account will come with fees. These include minimum monthly charges, costs to complete transactions and authorisations fees. Do your due diligence, picking a provider that offers the best value for money.
Once you have an online merchant account, you will often be offered the opportunity to open a payment gateway. This is software that handles the settlement on behalf of your customer. Common examples of payment gateways are:
Amazon Pay
Authorize.Net
Braintree
PayPal
Sage Pay
This may appeal to customers who prefer not to provide their financial information. By using a payment gateway like PayPal, the customer retains privacy. However, be aware that payment gateways can be costly for a business. You'll need to pay a monthly subscription fee, as well as a percentage of any sale.
In person
As we have intimated, consumers take brick and mortar shops that accept card payments more seriously than cash-only business models. To achieve this, you will need to follow all the steps that we discussed above. You'll still need to an online merchant account to process any payments.
You'll ideally need to offer a terminal to actively process the payment. Ideally, this should be both chip-and-pin and contactless. Remember, contactless payments have a spending cap. The more money customers can spend in one transaction, the more profit you'll be able to turn.
Most online merchant account providers will supply you with a terminal for processing payments in person. This will typically be synced with an app and will require an active internet connection for every transaction. Keep this in mind and ensure that the Wi-Fi access in your shop is reliable. It will be frustrating for you and a consumer to keep them waiting after ringing up purchases while a connection continually times out.
Over the phone
Accepting payments over the phone is essentially identical to doing so in person, with the obvious exception that the cardholder is not present. You will take the relevant details – 16-digit card number, expiry date and security code on the back of the card – and punch this data into your physical card reader.
This makes some merchants wary of accepting telephone orders. There is no way of knowing if the person making the phone call is the cardholder. It is a judgment call for you as to whether you are willing to accept this risk. Of course, the same could be said of contactless payments in person. At least with an in-person transaction, you will recognise regular customers.
A note on consumer security →
If taking payments over the telephone, be mindful of consumer security. Do not leave card details written down anywhere they can be accessed. Destroy any data about card information once the transaction is complete.
Solutions available for card payments
As discussed, if you decide to take card payments, you will need the relevant hardware and software.
Ask the provider of your online merchant account if they will bundle this into your monthly payments. If so, find out what equipment they use. Research this, ensuring that it will meet your particular needs.
Popular card reader units and apps in the UK include:
If purchasing a physical card reader independently, prices vary. Expect to pay anywhere from £20 – maybe less if the vendor is offering a sale – to £80, depending on which provider you choose. All of the above accept contactless and chip-and-pin transactions, but fees and services content vary. As always, you'll need to set aside some time to do your research.
Alternatively, you could use the SmartTrade app. This is a little different, as it does not involve any card reader hardware. The app, downloadable on iOS or Android, takes a photograph of the card. The app can also be used for online payments, via an invoice that is emailed to the customer.
This app charges no fees to you. That's a double-edged sword – the fees are levied straight to the purchaser, meaning they need to pay more for their goods. That may not sit well with your customer. SmartTrade, as the name suggests, was invented with tradespeople in mind. Think carefully before using it to sell goods.
Signage about card payments
If your business has recently started to accept card payments, you should announce this to the world. What's more, use this signable to outline your policies with accepting card payments. Customers appreciate transparency.
Things to consider advertising about your card payment policy through signage include:
Do you accept credit cards or just debit cards?
Is there a minimum spend when paying by card?
Do you accept all major credit cards, or just Visa and MasterCard? The likes of American Express often charge higher processing fees
Do you prefer card payments to cash?
Do you prefer contactless payments to chip-and-pin?
Do you accept e-wallet payments like Apple Pay, as well as cards?
Do you offer cashback to debit card customers?
Be clear and obvious about these rules and regulations. No customer will appreciate filling a basket and then being told that they cannot use their card, or that they will be charged extra for doing so.
FAQs about card payments
Can you charge for card payments in the UK?
In the UK, and throughout the EU, it is illegal to apply surcharges for paying by card. This does not stop some businesses from ignoring this directive. Small, local shops, in particular, often add a surcharge to small purchases to cover their handling fees. Just be aware that if you do this, you are breaking the law.
Are minimum card payments legal in the UK?
As a way to get around the blanket ban on surcharges, many businesses apply a minimum spend to card payments. This is perfectly legal and at the discretion of the business. This is to ensure that accepting card payments are fiscally prudent. If a transaction comes to less than £5, handling fees can all but wipe out a merchant's profit margin. In some cases, they can even lead to a financial loss on a sale.
Can you take card payments as a sole trader?
Yes, as long as you are registered as thus with HMRC. Most high street banks welcome sole traders and permit them to open an online merchant account. Just be aware that this is essentially a line of credit, so your application will need to be approved.
How do I take card payments on my iPhone?
You can use an iPhone or iPad – or Android equivalent – to accept card payments using iZettle, Square, SumUp or SmartTrade. Refer back to Solutions available for card payments for more information on this.