Tillpoint is an all-in-one EPOS (Electronic Point of Sale) and business management system designed to cater to the diverse needs of retailers, service providers and the hospitality sector. This platform provides a range of features including inventory management, sales analytics, customer relationship management, and more. But the question lingers – is Tillpoint the ideal choice for payment processing? Our Tillpoint review explains all.
Get quotes for card processing products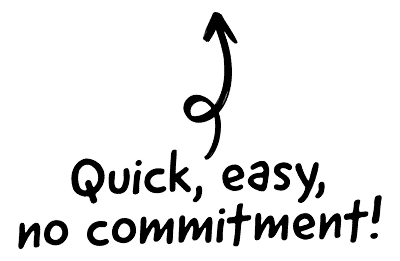 Let's delve deeper and explore what's on offer, the pros and cons, pricing, and compare it with alternatives.
Overview of Tillpoint – what's on offer?
Tillpoint enters the market as an all-inclusive solution, aiming to cover all bases of a business operation. Its standout feature is its modular design, which allows businesses to choose and customise the services they require, be it point of sale, inventory, accounting, or workforce management. This makes Tillpoint particularly attractive to businesses of varying sizes and operational scope.

The CRM platform to grow your business
Great for entrepreneurs
Powerful data analytics
Manage sales and data

Seamlessly connect data, teams, and customers
Cutting-edge marketing
Ideal for teams or solo use
Measure sales conversions

Powerful web builder and advanced business tools
Great for startups
Powerful web page builder
E-commerce available

Supercharged content planning
Great for marketing
Better than lists or sheets
Manage social media

Create a new website in 10 minutes. Easy.
Launch your website fast
Powerful data intuitive
No coding skills needed
For payment processing, Tillpoint integrates with various payment providers including Worldpay, Zettle, and SumUp, offering flexibility and ensuring businesses can accommodate their customers' preferred payment methods. Furthermore, the system can handle split payments and provide printed or digital receipts.
Beyond its POS capabilities, Tillpoint offers comprehensive modules for other aspects of business management. Its inventory management feature allows for easy stock control, purchase order management and sales reporting. It has an inbuilt customer relationship management (CRM) system to store customer data, manage marketing campaigns, and track sales history.
For businesses with an online presence, Tillpoint provides eCommerce integrations, allowing for seamless management of both online and brick-and-mortar sales. It also offers reporting and analytics tools, enabling businesses to make informed decisions based on data.
Pros and cons of Tillpoint
Pros:
Modular Design: Tillpoint's standout feature is its modular approach, allowing businesses to tailor the system to their needs. This level of customisation is advantageous for businesses with specific operational requirements.
Payment Flexibility: With integration to several payment providers, businesses can accommodate a wide range of payment methods.
Unified System: Tillpoint combines multiple aspects of business management into one platform, reducing the need for multiple systems and simplifying operations.
Advanced Reporting and Analytics: The comprehensive reporting tools provide valuable insights into sales, inventory, and customer data, enabling informed business decisions.
Multi-Channel Support: Tillpoint's eCommerce integration allows businesses to manage their online and offline operations seamlessly.
Cons:
Learning Curve: As a comprehensive system, it may take time for employees to fully grasp and utilise all its features.
Pricing: The pricing model could be prohibitive for small businesses or startups.
Limited Payment Providers: Despite offering flexibility, Tillpoint is still limited to specific payment providers.
Customer Support: Some users have reported issues with customer service response times and resolution speed.
Tillpoint products and services guide
Tillpoint's range of products and services can be broadly classified into POS, inventory management, CRM, staff management, and business analytics.
The POS system provides a seamless checkout experience, supporting a variety of payment methods, including credit cards and debit cards, mobile payments, and cash. It also facilitates split payments and refunds.
Inventory management gives businesses full control over their stock, with features for tracking items, managing purchase orders, and automatically updating stock levels in real-time.
The built-in CRM tool allows businesses to store customer details, track purchase history, and manage targeted marketing campaigns.
Staff management includes tools for scheduling, timesheets, payroll, and performance tracking. This can be particularly helpful for businesses with larger workforces or complex scheduling needs.
Business analytics provides comprehensive reporting and data analysis tools. From sales reports to customer analytics, businesses can gain insights to make data-driven decisions.
Tillpoint pricing, fees and charges explained
Tillpoint employs a tiered subscription pricing model based on the number of devices used. The 'Starter' plan begins at £69 per month for one device, offering all basic features. The 'Standard' plan at £99 per month provides access for up to five devices, and the 'Pro' plan at £179 per month extends this to twenty devices. All plans provide access to all modules and features.
It's important to note that these prices exclude VAT, and payment processing fees are not included in the subscription price, as these will depend on the payment provider chosen. There are also additional costs for hardware such as barcode scanners and receipt printers, should businesses require them.
Alternatives to Tillpoint
While Tillpoint offers a robust suite of features, it is not without competitors. Square is a popular alternative, providing an intuitive POS system with built-in payment processing and additional features like inventory management. However, its CRM features are less comprehensive than Tillpoint's.
Shopify offers a strong e-commerce focus, integrating online and offline sales, but its in-store POS features are not as robust. For businesses looking for a more budget-friendly option, Zettle provides a straightforward POS system with integrated payment processing, although it lacks the comprehensive business management features that Tillpoint offers.
Conclusion – Is Tillpoint a good choice?
So what's the verdict of our Tillpoint review?
Tillpoint offers an extensive range of features, providing businesses with a comprehensive solution for payment processing and beyond. Its strength lies in its flexibility, allowing businesses to customise the system to their specific needs.
However, the complexity of the system might be daunting for smaller businesses or those with simpler operations. The pricing might also be a stumbling block for startups or businesses on a tight budget.
Ultimately, whether Tillpoint is the right choice will depend on the specific needs and resources of the business. It is an excellent option for businesses seeking a comprehensive, all-in-one solution, provided they are willing to invest the time in learning the system and the budget to cover the costs.
FAQ – Tillpoint review
Does Tillpoint offer a free trial?
Yes, Tillpoint offers a 14-day free trial.
Can Tillpoint integrate with my existing hardware?
It depends on the hardware. Tillpoint supports a wide range of hardware, but it's best to check directly with them.
Does Tillpoint offer customer support?
Yes, Tillpoint offers 24/7 customer support.
Can I use Tillpoint for multiple business locations?
Yes, Tillpoint supports multi-location businesses.
Is Tillpoint suitable for small businesses?
Yes, though the pricing model and comprehensive nature of the platform may be better suited to medium or large businesses.
Does Tillpoint support mobile payments?
Yes, Tillpoint supports a variety of payment methods, including mobile payments.
Can Tillpoint handle refunds?
Yes, Tillpoint allows for easy processing of refunds.
Can Tillpoint be used for online sales?
Yes, Tillpoint supports eCommerce and can manage both online and offline sales.
Does Tillpoint offer marketing tools?
Yes, Tillpoint's CRM module includes tools for managing marketing campaigns.
Can Tillpoint handle staff scheduling?
Yes, the staff management module includes scheduling tools.
What types of reports can Tillpoint generate?
Tillpoint can generate a wide range of reports, including sales, inventory, and customer reports.
What are the payment methods supported by Tillpoint?
Tillpoint supports a wide range of payment methods, including card payments, mobile payments, and cash.
Can I manage customer loyalty programs with Tillpoint?
Yes, Tillpoint's CRM module can manage customer loyalty programs.
Does Tillpoint support multi-currency transactions?
Yes, Tillpoint supports multiple currencies.
Is my data secure with Tillpoint?
Tillpoint uses industry-standard security measures to protect data.
Can Tillpoint manage my business accounts?
Yes, Tillpoint includes an accounting module for managing business accounts.
Can I manage purchase orders with Tillpoint?
Yes, Tillpoint's inventory management feature includes purchase order management.
Does Tillpoint support barcode scanning?
Yes, Tillpoint supports barcode scanning.
Can I generate digital receipts with Tillpoint?
Yes, Tillpoint allows for both printed and digital receipts.
Can Tillpoint handle split payments?
Yes, Tillpoint can handle split payments.