Website maintenance guide
A well-designed, informative and UX-friendly website is the cornerstone of any successful business, especially one that trades online. Building a website and unleashing it into the metaphorical wild is just stage one of the eventual process, though.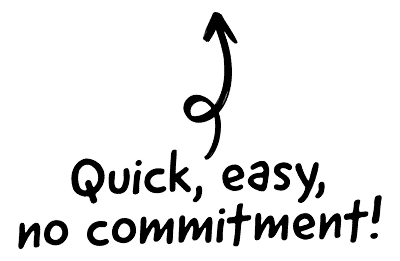 To remain relevant and functional, websites require regular maintenance. This guide will explain how you can ensure that your website remains at the cutting edge of your industry, protecting your investment in its creation – and your brand reputation.
What is website maintenance and why is it necessary?
Think of websites that are comparable to cars. A sleek, fast and well-cared for website is akin to keeping a sports car in your garage. Unfortunately, just like cars, websites require regular maintenance and servicing. If you fail to take appropriate care of a Ferrari, it will experience just as many problems as an Alfa Romeo. Your website will need a similar peek under the bonnet from time to time to ensure peak performance.

The CRM platform to grow your business
Great for entrepreneurs
Powerful data analytics
Manage sales and data

Seamlessly connect data, teams, and customers
Cutting-edge marketing
Ideal for teams or solo use
Measure sales conversions

Powerful web builder and advanced business tools
Great for startups
Powerful web page builder
E-commerce available

Supercharged content planning
Great for marketing
Better than lists or sheets
Manage social media

Create a new website in 10 minutes. Easy.
Launch your website fast
Powerful data intuitive
No coding skills needed
To stretch our analogy to breaking point, website maintenance is akin to an MOT or service of your online presence. In a nutshell, it means completing any and all tasks required to keep your website working as smoothly as the day you launched it. Website maintenance helps keep your brand front-and-centre in the minds of internet users.
The core reasons why website maintenance is so important are:
| Type of maintenance | Reason it's important |
| --- | --- |
| Page ranking | Obtaining a superior page ranking on Google (yes, Bing, you too) is all-important for successful business endeavours in the 21st Century. That's why businesses invest in SEO services. Google loves websites that are regularly maintained though, and you're likelier to obtain a higher quality score if you indulge in regular maintenance |
| Relevance and accuracy | The internet is a big place and, as you may have heard, not everything claimed online is strictly true and accurate. A reputation as a website with outdated – or, worse, outright erroneous – information can be damaging to your business. What's more, Google's ever-changing algorithms may require a shift in focus on your copy to retain relevance |
| Backlinks | Backlinks are a powerful way to bolster your page ranking on search engines – when they work. Broken backlinks serve no useful purpose and frustrate users. Ensure that any external links you are using remain active and relevant |
| Security | Websites hoard data from anybody that visits them, and more opportunistic hackers are making their unwelcome presence known by the day. You need to ensure that your website is constantly updated with the latest and most effective security patches to protect your data – and that of your customers |
| User experience | Making your website easy and pleasurable to negotiate is all-important. You can't just sit back and relax once your site is up and running. Web browsers and hardware operating systems are constantly updated. Ensure that these adjustments are not having a knock-on effect on your website, making it harder for visitors to achieve what they are visiting you for |
Types of website maintenance
It's best practice to indulge in website maintenance at least once a month – weekly if you run an ecommerce site – and in the immediate aftermath any major third-party updates. This will help you pinpoint any issues that emerging before your users do, avoiding any damage to your traffic, reputation or bottom line in the process.
Website maintenance services: what types are available?
Website maintenance services come in a variety of shapes and sizes. Most agencies or individuals will allow you to pick and choose which services you wish to take advantage of, tailoring the expense accordingly.
To give you an idea of what a website maintenance package can offer, expect the following to be at the core of most agreements.
Ensuring the site performs optimally on all browsers and devices (keeping your website mobile-friendly is critical)
Checking for, and fixing, any bugs
Ensuring that all internal links and forms are in full working order
Discussing and recommending any amends or additions to content to ensure relevance and accuracy
Monitoring of SEO, including the performance and use of backlinks and marketing channels
Checking and updating any plugins and code
Scanning for any security vulnerabilities and immediately rectifying them
Boosting speed on websites that are starting to lag (slow loading speeds are a major sticking point for Google and web users alike)
Discuss your maintenance needs with your website maintenance agency or provider, ensuring that you are getting everything you need to for your investment. If you're handling your website maintenance yourself – which, if we're honest, we don't recommend – ensure you are following all of these steps.
Website maintenance costs
The costs of website maintenance vary wildly, depending on the type of website that you are running. A basic blog site that is purely used for information purposes should cost very little to maintain. You may be tempted to do it yourself in-house by tweaking and checking copy, but we always recommend seeking professional support.
The more features your website contains, the most expensive regular maintenance will be. For a guideline cost of this, think back to how much you spent on your website in the first place. This should give you an idea of what you should be spending on maintaining it.
As a guideline, the sliding scale of expense – from lowest to highest – for maintenance of different websites will be:
Blog (primarily used for content marketing)
Small business website
Large business or corporation website
ecommerce website
This table will also give you an idea of how much you should be looking to spend on website maintenance – though be aware, it's just a guide. No reputable website maintenance service will quote a price without at least addressing the content of the site.
| | |
| --- | --- |
| General maintenance | Between £40 – £250 per month, depending on the nature of the website. This cost could run higher if you have a particularly complex ecommerce site |
| Domain and web hosting fees | Keeping up your monthly domain name and web hosting payments is a key part of website maintenance. This could be as much as £300, depending on your providers, though it's often cheaper |
| SSL certificates | Most SSL certificates are issued annually. If yours expires, you are placing your customer data at risk. The cost of an SSL certificate varies from free to £200 |
Shop around when looking for website maintenance services, settling upon a provider that offers appropriate services at a budget to match. We hope you'll consider contacting Creative.onl for a quote, though – we'd be delighted to talk you through your options.
Website maintenance packages: what are the options?
Most website maintenance packages are divided by the range of services provided. Obviously, the more you are asking for in terms of maintenance, the more detailed (and thus expensive) the package will be.
Let's take a look at what a basic website maintenance package should include, and what you can realistically expect if you step up to a bigger arrangement.
Basic

✓

Hosting services on a shared server (typically backed up daily)


✓

Live SSL certificate and security audits


✓

Monitoring for any downtime issues


✓

Core software, plugin and extension updates and upgrades
Intermediate
All of the above, plus…


✓

Website performance reports


✓

Audit reports (including backlink and keyword performance)


✓

More personalised levels of customer service
Advanced
All of the above, but most services – such as reporting – will be unlimited, without the need to pick-and-choose particular keywords to focus upon
As always, this is a guide only – different providers will have different tasks assigned to each level. Contact Creative.onl to learn more about our particular range of website maintenance packages.
How to do website maintenance
We really cannot stress enough that website maintenance is best left to experienced professionals. Agencies or freelancers that specialise in website maintenance know exactly what to look for and will nip potential problems in the bud with a minimum of fuss.
It's easy to miss a major flaw that is not obvious to the untrained eye when attempting DIY website maintenance. What's more, unless you know what to be wary of, security breaches and vulnerabilities may go unnoticed.
If you insist on attempting website maintenance yourself, follow these steps to get started with the basics:
How to do website maintenance
Check the website is up and running correctly on all the major web browsers

While only a couple of browsers make up the vast majority of web users, it's important that your website caters to all of the others.

Ensure the website works on all devices

Including Windows and Mac desktop computers, and smartphones of tablets that run iOS or Android

Methodically click on every page of the website

Ensuring that it loads quickly and fulfils all needs

Click on every backlink, ensuring that it's live and still takes a visitor to the intended site

You could use a broken link checker, but that will not help if the eventual website has been hacked or redirected

Check for any software, plugin or extension updates that are yet to be installed

But we wary of just hitting the update button – installing updates can sometimes cause unexpected problems, so make sure you take a full website and database backup first

Review the content of your site

Ensure it is still meeting the needs of visitors (and matches up with the latest SEO algorithms)
A good point bears repeating. If at all possible, utilise the services of experienced professionals when it comes to website maintenance. It may cost you a little initially, but it can save you untold sums of money – and a lot of time – in the longer term.
Where to find website maintenance
As with all matters pertaining to online business, you have two options when seeking external help with your website. You could hire an agency, such as Creative.onl, or seek help from a freelancer through a site like People Per Hour or Fiverr.
The latter approach will usually be a little cheaper, but just be aware that you get what you pay for in the world of website maintenance. If you hire an agency, you'll have an entire team of experts with a wealth of experience and their finger on the pulse of advances in the online industry.
What about freelancers?
Freelancers that offer independent web maintenance packages are undoubtedly skilled, but there is always a risk involved with entrusting something as important as your website to one person. They are one illness, security breach or misunderstanding away from leaving your website high and dry.
Website maintenance FAQ
What is website maintenance?
Website maintenance is the act of ensuring that your online presence remains operational, relevant and appealing to visitors. Internet technology moves quickly. If you don't make the effort to keep up with the latest advances, your business could be left behind.
How much does website maintenance cost?
This depends on the complexity of the website. On average, expect to pay between £50 and £250 per month for a basic website maintenance package – more if your site is particularly complex. The renewal of SSL certificates, domain names and web hosting packages all come with price tags too though, and if major surgery is required on the coding of your site that may lead to more charges.
What does website maintenance include?
A website maintenance package will vary between providers and can often be tailored to your unique needs. In essence, website maintenance includes ensuring the site is live and active at all times, can be accessed on any device or browser, fixing any bugs that arise, keeping the site secure from hackers or malware and updating the core software. Some maintenance packages will also help you manage and improve performance KPIs.
How to do website maintenance?
The best way to do maintenance is to leave it to the professionals. Whether this is a freelancer or an agency like Creative.onl, a specialist website maintenance package will ensure that you can focus on other elements of your business while your online presence is kept in perfect order.
Why is website maintenance important?
Website maintenance is critical for many reasons. At best, substandard website maintenance will frustrate your customers or Google. If the site is slowing down or filled with irrelevant information and broken links, visitors will stop clicking and engaging and your page ranking will suffer. At worst, failing to practice website maintenance could lead to a major security breach. If you run an ecommerce site, this could be a fatal blow to any confidence that customers have in your business model.
How long does website maintenance take?
This depends on a range of variables, including but not limited to how many complex features your website is using. It's a universal truth that the more often you practice website maintenance, however, the shorter the time investment will be each time. Regularly checking in and spending a few minutes maintaining your website will help you identify potential problems and make tweaks to resolve them. If you wait too long and major complications start to arise, it could take weeks or months to resolve them all – likely taking your entire website offline in the process.
For more information on the website maintenance services offered by Creative.onl, do not hesitate to get in touch. Our friendly and experienced team would be delighted to take a look at your existing website and explain what maintenance is required – aiding your quest to build and retain a successful online presence.