In the evolving landscape of digital transactions, businesses are presented with a myriad of platforms and services that facilitate their payment processes. Two key contenders in this domain are Worldpay vs PayPal. As businesses seek to streamline their operations and meet the ever-increasing expectations of their customers, understanding the strengths and weaknesses of these platforms becomes essential.
Get quotes for card processing products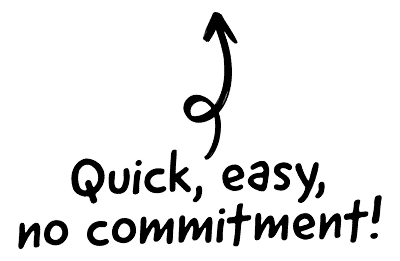 In this detailed exploration, we'll provide a comprehensive comparison of Worldpay vs PayPal, analysing their features, pricing structures, customer support, and overall value propositions to help you make an informed decision.
Worldpay vs PayPal
| Features / Fees | Worldpay | PayPal |
| --- | --- | --- |
| Card Present Transactions | Custom pricing based on business type and transaction volume. | 2.7% per swipe for card-present transactions in the US. |
| Online Transactions | Variable transaction fees, a gateway fee, and a monthly service fee. | 2.9% + £0.30 per transaction. |
| Cross-Border Fees | Currency conversion costs apply for international transactions, the rate is negotiated. | Additional fee of 0.5% to 2% for international payments, depending on the country. |
| Payout Time | 3-5 business days. | Instant access to funds in PayPal account, 1 business day to transfer to bank. |
| Point of Sale (POS) Options | Countertop, portable, and mobile card machines available. | Offers mobile card reader and POS system. |
| Online Payment Options | Supports various methods including credit/debit cards, mobile wallets, and pay later options. | Accepts major cards, PayPal payments, and PayPal Credit. |
| Subscription Billing | Available with additional setup. | Available as part of the service. |
| Customer Support | 24/7 support via phone, email, and live chat. | Limited hours support via phone and email, extensive online resources. |
| Currencies Supported | Wide range of currencies supported for international businesses. | Supports over 100 currencies. |
| Fraud Protection | Advanced risk management and fraud protection. | Fraud protection with Seller Protection policy for eligible transactions. |
| Integrations | Can integrate with many ecommerce platforms and business software. | Wide range of integrations available with popular ecommerce platforms and other business tools. |
| Mobile Payments | Supports mobile payments through mobile card machines. | PayPal Here app allows mobile transactions. |
Worldpay vs PayPal
Do note that some of these figures, particularly transaction costs, are subject to change over time, so it's always a good idea to check the latest pricing details on Worldpay and PayPal's official websites.

The CRM platform to grow your business
Great for entrepreneurs
Powerful data analytics
Manage sales and data

Seamlessly connect data, teams, and customers
Cutting-edge marketing
Ideal for teams or solo use
Measure sales conversions

Powerful web builder and advanced business tools
Great for startups
Powerful web page builder
E-commerce available

Supercharged content planning
Great for marketing
Better than lists or sheets
Manage social media

Create a new website in 10 minutes. Easy.
Launch your website fast
Powerful data intuitive
No coding skills needed
The growing importance of payment processors
Before delving into the comparison, it's crucial to understand the growing significance of payment processors in the current business landscape.
With the advent of ecommerce and digital transactions, a robust, reliable, and user-friendly payment processor is no longer a luxury; it's a necessity. It allows businesses to accept payments from customers around the globe seamlessly, providing a secure pathway for money transfer from the customer's account to the business's bank account.
Understanding Worldpay
Worldpay, a leading global payments platform, caters to businesses of all sizes. Originally a British company before its acquisition by US-based FIS, Worldpay offers a full suite of services, including online payments, card machines, and integrated payments.
Features of Worldpay
One of the stand-out features of Worldpay is its versatility. It offers a range of card readers – countertop, portable, and mobile – making it suitable for both brick-and-mortar and ecommerce businesses. It also provides a virtual terminal and pay by link options for businesses without a physical storefront.
Moreover, Worldpay supports a wide range of currencies and payment methods, including credit and debit cards, mobile wallets, and even pay later options. This is a significant advantage for businesses looking to expand internationally or those that already have a global customer base.
Pricing structure
Worldpay's pricing is flexible and varies depending on the type and volume of transactions a business processes. For card machine pricing, Worldpay offers three plans: Simplicity, Fixed Monthly, and Pay As You Go. Each plan is tailored to suit different business needs and volumes.
For ecommerce businesses, Worldpay charges a transaction fee, a gateway fee, and a monthly fee. It's worth noting that these fees can add up, so businesses need to carefully consider their transaction volumes and negotiate accordingly.
Customer support
Worldpay offers 24/7 customer service, providing assistance through phone, email, and live chat. It also has a comprehensive online knowledge base for common issues. However, some users have reported long waiting times and inconsistent quality of support.
Delving into PayPal
Founded in 1998, PayPal is a well-established player in the online payments industry, facilitating transactions for millions of businesses worldwide. It offers a simple and user-friendly platform for businesses and consumers alike.
Features of PayPal
PayPal offers an easy-to-integrate solution for online businesses, supporting all major credit cards and debit cards, as well as PayPal payments. Moreover, PayPal allows customers to make purchases without leaving your site through its PayPal Checkout service, which can boost conversion rates.
PayPal also shines in international payments, supporting over 100 currencies. It allows customers to hold, manage, and transfer funds in 25 currencies, which is a considerable advantage for businesses with an international footprint.
Pricing structure
PayPal's pricing is straightforward. It charges a flat fee for online transactions (2.9% + 30p as of 2023), with lower rates for larger volumes. For transactions outside the UK, there's an additional cross-border fee.
While PayPal's pricing can be higher than some of its competitors, its simplicity and transparency make it an attractive option for many businesses.
Customer support
PayPal offers customer support via phone and email, but it's worth noting that their support hours are limited compared to Worldpay. However, PayPal has an extensive online Help Centre and a community forum where users can find solutions to common problems.
Making the choice – Worldpay vs PayPal
The choice between Worldpay and PayPal depends largely on the nature and scale of your business, as well as your specific requirements.
If you operate a small to medium-sized business primarily online, and simplicity and ease of use are paramount, PayPal may be the better choice. Its straightforward pricing, easy integration, and customer familiarity make it a convenient option.
On the other hand, if your business operates at a larger scale, across multiple channels (physical and online), and perhaps internationally, Worldpay's comprehensive solutions and flexible pricing may be more attractive. It might require more initial setup and cost analysis, but it can potentially offer better rates for high-volume businesses.
Remember, the best payment processor for your business is one that aligns with your unique needs and goals. It's important to conduct a thorough analysis of both providers, considering all factors such as pricing, features, customer support, and the nature of your business before making a decision.
By doing so, you will be better equipped to offer a seamless payment experience to your customers while also ensuring profitability and growth for your business.
FAQ
What are the main differences between Worldpay and PayPal?
The main differences lie in their target users, pricing structure, customer support, and point of sale options. PayPal is often preferred by small to medium online businesses for its simplicity, while Worldpay is favoured by larger, multi-channel businesses for its versatility and potential cost savings on transaction fees.
Is PayPal more user-friendly than Worldpay?
PayPal is generally considered more user-friendly, especially for small businesses and startups, due to its straightforward setup, easy integrations, and simple fee structure.
Can Worldpay handle international transactions as effectively as PayPal?
Yes, Worldpay can handle international transactions effectively and supports a wide range of currencies. However, PayPal's wide recognition and usage globally can be a significant advantage for businesses targeting international customers.
Is the transaction cost on PayPal higher than on Worldpay?
PayPal's standard online transaction fee is typically higher than Worldpay's, but Worldpay's fees can vary based on your business type and transaction volume. It's best to get a tailored quote from Worldpay for accurate comparison.
Does Worldpay provide better customer support than PayPal?
Worldpay offers 24/7 customer support via phone, email, and live chat, whereas PayPal's customer support operates during limited hours. However, the quality of support can vary and some Worldpay users have reported longer wait times.
What types of businesses should choose PayPal over Worldpay?
Small to medium-sized online businesses that value simplicity, easy setup, and straightforward pricing often find PayPal to be a good fit. Also, businesses that transact primarily with customers who prefer or trust PayPal might benefit from using this platform.
Why might a business prefer Worldpay to PayPal?
Businesses operating at a larger scale, particularly those with a mix of online and physical sales, might prefer Worldpay for its comprehensive solutions. Moreover, high-volume businesses might achieve cost savings due to Worldpay's custom pricing.
How do Worldpay and PayPal handle mobile payments?
Both Worldpay and PayPal facilitate mobile payments. Worldpay offers mobile card machines, while PayPal has a mobile app called PayPal Here, which can be used to process mobile transactions.
Do both Worldpay and PayPal offer fraud protection?
Yes, both platforms offer robust fraud protection measures to secure transactions and protect businesses from fraudulent activities.
Are integrations with ecommerce platforms easier with Worldpay or PayPal?
Both Worldpay and PayPal can be integrated with a wide range of ecommerce platforms. However, PayPal's process is often considered easier due to its widespread use and familiarity.
What point of sale options do Worldpay and PayPal offer?
Worldpay offers a variety of card machines for different needs (countertop, portable, mobile), while PayPal offers a mobile card reader and a POS system.
How quickly can businesses access funds with Worldpay and PayPal?
With PayPal, funds are available instantly in your PayPal account. For bank transfers, it takes 1 business day. With Worldpay, it generally takes 3-5 business days.
How does the cross-border fee for Worldpay compare with PayPal?
Both platforms charge a fee for international transactions, with PayPal charging an additional 0.5% to 2% depending on the country. Worldpay's cross-border fees are subject to negotiation.
Can Worldpay and PayPal handle subscription billing?
Yes, both platforms can handle subscription billing, but Worldpay might require additional setup for this feature.
Which platform offers more payment options: Worldpay or PayPal?
Both Worldpay and PayPal offer a variety of payment options including credit/debit cards and mobile wallets. Worldpay also offers "pay later" options.
What currencies are supported by Worldpay and PayPal?
Worldpay supports a wide range of currencies for international businesses. PayPal supports over 100 currencies and allows customers to hold, manage, and transfer funds in 25 currencies.
Is Worldpay as recognised as PayPal among customers?
PayPal is more widely recognised among customers due to its longevity in the market and extensive user base. However, Worldpay is also a well-established name in the payment processing industry.
How does setting up Worldpay compare with setting up PayPal?
Setting up PayPal is generally easier and quicker due to its simple user interface and straightforward process. Setting up Worldpay can be more complex and time-consuming, especially for customised solutions.
How does Worldpay's user experience compare to PayPal's?
Both platforms aim to provide a smooth user experience. PayPal is often praised for its intuitive interface, while Worldpay is recognised for its flexibility in catering to diverse business needs.
Which has better transaction speed, Worldpay or PayPal?
Transaction speed can depend on several factors including the type of transaction and the banks involved. However, PayPal's funds are typically available instantly in the PayPal account, which can be quicker than Worldpay's 3-5 business day timeline.