Taking out a loan is the most conventional way to gain access to lump sum funding for a business venture, but it's not the only source of finance out there. If you're looking for something a little different, consider 365 Business Finance, a private lender that permits you to borrow money that is repaid as and when your customers make purchases from you.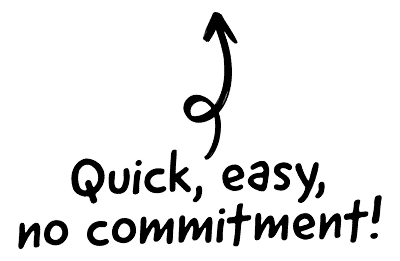 What service does 365 Business Finance offer?
365 Business Finance is a lender with a difference. Rather than a conventional unsecured business loan, which involves entering a contract to repay set sums on a monthly basis for up to five years, 365 Business Finance offers interest-free advances on future earnings.
You'll agree to a percentage of your advance to repay from future sales, which will automatically be deducted from any transactions you make using a credit or debit card terminal. This percentage is typically between 5% and 15%. Obviously, the higher your repayments, the faster you'll enjoy pure profit from your future transactions.

The CRM platform to grow your business
Great for entrepreneurs
Powerful data analytics
Manage sales and data

Seamlessly connect data, teams, and customers
Cutting-edge marketing
Ideal for teams or solo use
Measure sales conversions

Powerful web builder and advanced business tools
Great for startups
Powerful web page builder
E-commerce available

Supercharged content planning
Great for marketing
Better than lists or sheets
Manage social media

Create a new website in 10 minutes. Easy.
Launch your website fast
Powerful data intuitive
No coding skills needed
This lender invites customers to borrow up to £50,000, and you'll receive a decision in moments. Typically, funds will be paid into your account within 24 hours – though you will also immediately begin repayments.
What can I use funding from 365 Business Finance for?
365 will not ask too many questions about how you will be using the funding provided. To be blunt, as long as you meet the criteria to borrow from them, the lender is largely unconcerned about what you do with the money.
This might make this lender an ideal solution for a company experiencing a lean period and wishes to use finance to cover payroll costs or other expenses for a month or two – a request that would have many conventional lenders running for cover.
Will I be eligible to borrow?
There are three core criteria for being accepted for an advance from this lender:
Your company must take payments from customers and clients using a debit or credit card terminal – cash or electronic transfers are not applicable
Your business needs to have been trading for at least six months
You must provide proof that your business makes at least £10,000 per month in sales through a debit or credit card terminal in a typical month
If you cannot meet these criteria, you will be better off seeking a more traditional loan from a lender like Time Finance or Nationwide Finance.
How do I apply for a loan from 365 Business Finance?
You can apply for an advance through this lender online – simply fill in the initial quote form and wait for a representative to take the necessary action.
If you wish to discuss your application, call the office on 020 7100 0365, or take advantage of the live chat feature on the site.
Asking for a quote will not impact your credit rating in any way. If you proceed further, they will run a soft search on your business credit history.
What are the advantages of borrowing from 365 Business Finance?
365 will consider lending to companies and business models that traditional banks and financial institutions will not touch, including those with bad credit. 95% of applications are approved, while decisions and transfers are made very quickly.
Repayments to 365 Finance are flexible and based upon a percentage of your income, so if you have a lean month, you will not need to pull together an agreed lump sum to meet a contractual obligation.
Anything owed to 365 Finance will be automatically claimed when you make a transaction through a debit or credit card terminal. This cuts down on administration and means you will not be left scrambling for money to cover a direct debit on the first of the month.
365 Business Finance does not charge monthly interest on lending, so if it takes longer than you may like to repay your advance, you will not suffer financial penalties.
What are the drawbacks of borrowing from 365 Business Finance?
365 Business Finance is a private venture, not a bank. As a consequence, the transactions are not monitored by the FCA. This may deter some more traditional or risk-averse borrowers.
Many companies will not be eligible to borrow from 365 Business Finance. If you trade exclusively in electronic transfers, rather than taking payments by debit or credit card, you will not able to approach 365 Business for funding assistance. This lending stream is really designed with retail-centric companies in mind. You'll also need to be an established business that pulls in at least £10,000 per month, so a newer company may not meet the lending criteria.
As with all lending sources, your business can run into financial trouble if you struggle to keep up with your repayments to your lender. You should only really consider borrowing funds from this lender if you are confident your monthly company income will not drop below £100,000. While lending is flexible, there is little to gain by remaining in their debt for prolonged periods.
What fees and charges are associated with borrowing from this lender?
Every lender has to make money somehow, so you will be charged a one-off fee on top of the advance. This will be revealed when you are provided with a quote.
With no interest payments associated with borrowing from 365 Business Finance, you will only repay what you borrow plus this fee. As long as you keep up with your repayments, this is a cost-effective way to keep on top of your expenses. These repayments will also vary according to your monthly business income.
This table gives an idea of how much you will repay on each debit or credit card transaction your company processes1.
| Loan amount | Percentage split for you | Percentage split for 365 Business Finance |
| --- | --- | --- |
| £10,000 | 90% (£9,000) to your business | 10% (£1,000) to 365 Business Finance |
| £20,000 | 94% (1,800) to your business | 6% (£1,200) to 365 Business Finance |
| £30,000 | 95% (28,500) to your business | 5% (£1,500) to 365 Business Finance |
Illustration of a loan repayment plan
The greater your takings, the faster you will be clear of your financial obligations. Most companies will be clear of their debt in under a year. As soon as your balance is repaid in full, 365 Business Finance will cease taking any share of your transactions.
What is 365 Business Finance's reputation among other customers?
It seems that customers can seek funding from 365 Business Finance with confidence. This company has a TrustPilot score of 4.9 from 5, rated Excellent, from 389 reviews. 365 Business Finance has a claimed profile, which means they pay attention to customer feedback. It's also interesting to note that the same agent names are praised time and again, which suggests that they have a small but dedicated team of advisors.
Summary
If a conventional unsecured loan is out of your reach, or you prefer a much shorter-term lending arrangement, 365 Business Finance offers an alternative way to borrow a lump sum. If your business model is eligible for this model of funding, it's worthy of investigation – if you are prepared to work with a lender that operates outside FCA regulation.
1 – these numbers are purely hypothetical and designed to give an idea of what you may pay. Creative.onl is in no way affiliated with 365 Business Finance, and this is under no circumstances an exact calculation or a promise of an interest rate you will be offered.