App development prices
There are apps for almost every part of our lives, from shopping in-store on the go, to calming meditative apps to help us sleep. Developing an app may seem like a good idea, but what does it take to do so, and how much does app development cost?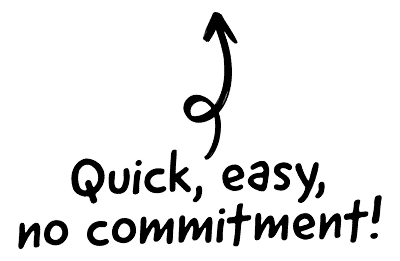 In 2008, apps were in their infancy with a choice of only 500 apps. Fast forward to a decade later, and there were 2.56 million apps on the Google Play Store for Android. Over on Apple, the figure is similar.
The increase in smartphone and tablet ownership is the main driving force. Smartphone ownership globally stands at 2.7 billion and tablet ownership at 1.35 billion.

The CRM platform to grow your business
Great for entrepreneurs
Powerful data analytics
Manage sales and data

Seamlessly connect data, teams, and customers
Cutting-edge marketing
Ideal for teams or solo use
Measure sales conversions

Powerful web builder and advanced business tools
Great for startups
Powerful web page builder
E-commerce available

Supercharged content planning
Great for marketing
Better than lists or sheets
Manage social media

Create a new website in 10 minutes. Easy.
Launch your website fast
Powerful data intuitive
No coding skills needed
Cost of app development
We also spend a lot of time on our phones. One app developed to monitor phone use, RescueTime, found the average to be three hours and 15 minutes a day, although some users were four hours or more.
These statistics paint a picture of just how popular apps can be, which is one reason why you are probably thinking of investing in the development of one.
But it's a competitive marketplace. To stand out, it needs to do everything that users expect from it, with regular updates and bug fixes. But what is involved in the development of an app and is the cost prohibitive?
Contents – cost of making an app
How much does it cost to make an app?
It's difficult to pinpoint with accuracy how much an app costs to develop as there are many variables between one project and another. Prices can vary from a few hundred pounds, to tens of thousands of pounds.
Mobile app development price examples:
| Type of app | Development cost (approx.) |
| --- | --- |
| Very simple app with a couple of screens and no server connectivity | $1100 – $5500 / £1000 – £5000 |
| More complex app which pulls in content or data from an external web server | $5500 – $33000 / £5000 – £30000 |
| Best-in-class, highly sophisticated app with unique features | $33000 – $1.1m + / £30000 – £1m+ |
Average app development cost
Cost of creating an app
Essentially, the cost is related directly to the complexity and the time, skills and expertise needed to build it. It will also depend on how much you are asking the developer to do too.
For example, if they are managing the whole project, including market research and interface design, the price tag will be higher. Creating two versions of the app – for Android and iOS – will likely also incur costs.
Once launched, there'll be maintenance and updating costs to consider, but these tend to be fairly minimal if the app is well-designed.
Complex apps can be $45,000 / £40,000 – $110,000 / £100,000, but even for simple apps, the cost can be thousands.
App development cost – UK
Hiring app developers in the United Kingdom is likely to cost in the region of £1,000-£5,000 for a very simple app, and upwards of £40,000-£100,000 for a more complex app.
App development cost – USA
The cost of labour in the United States in relatively high, so expect to pay top dollar for US app developers. In the USA, a very basic app will probably cost $1,100-$5,500, plus applicable taxes. For a sophisticated app, you should expect to pay more than $40,000-$110,000.
App development cost – India
Getting your app built in India can be a very cost-effective option, if you can navigate the challenges of remote workers, different languages and time zone differences. Expect to spent as little as ₹100,000 for a very simple app, going up to anywhere north of ₹10,000,000 for a professional agency making a complex app.
What's the potential income ROI from a mobile app?
Popular apps which are downloaded in high numbers will return the financial investment made in them. (See: how much money do apps make?)

You also need to consider your app business model. Very popular apps have been known to make $82,500 a day from advertising revenue! Apps in the top 800 downloaded will return around $3,500 in advertising revenue.

A profitable app is one that has been thoroughly researched and tested, well designed and built: a heady combination that places it above its competitors.
Why does the cost of building apps vary so much?
Numerous factors influence the app development cost, but the main two are:
Time – in the majority of cases, apps take between three and sixth months to fully develop and test ready for launch. The longer it takes, the higher the cost.
Complexity – apps rely heavily on coding, a skill that is in big demand. Even the most 'basic' of apps can cost around £10k to develop. The most sophisticated apps can cost more than $110k / £100k.
Hence, the figure of how much an app costs to develop will depend on function, design, platform and changes to the development process along the way.
Factors that determine complexity
One of the decisions you'll need to make with app development is whether to develop it as a hybrid or native.
Native – this means that it will be built across two different platforms, iOS and Android. This often incurs greater cost.
Hybrid – these apps are built using HTML, CSS and JavaScript, coding languages that are used across numerous different forms of applications.
If you are thinking of developing a gaming app, these are often more expensive to build. Gamers of today have high expectations of graphics and multilayers within the app which means that the coding and design will need to be sophisticated. Usually, gaming apps comprise of 3D graphics, AR support and social media integration.
As well as gaming apps, and hybrid or native apps, you'll also need to consider apps that require servers and stand-alone apps that do not require servers.
Apps that use servers – these apps won't store their data on remote servers. Once the user has downloaded the app from the App Store, everything is contained within the app.
Apps that don't use servers – these do store the data on remote servers. These apps have functionality that depends on connecting to a remote server for reasons such as storage, or connecting to an API. This can take a lot more work and sophisticated programming, meaning costs will increase.
When it comes to building your app, what do you need to consider?
Where should you start?
Market research
Market research is essential when developing an app, preventing you from wasting money on an app that is neither popular nor doesn't meet the needs of its targeted users.
A great place to start is on Google Play and the App Store to check out similar apps and what the feedback is. What is it that they are complaining about? What suggestions are they making for improving the app?
Be systematic in your approach, creating a spreadsheet that lists the app name, what features it has and doesn't have, the cost (is it free with in-app purchases for example), the app publisher, the last time it was updated, ratings and reviews and the number of downloads.
Listing the features of your app
With market research in the bag, you can now start to tease the details from your initial idea.
Consider aspects such as:
How users will sign up and log-in
The customer onboarding process
How the core functionality of your USP will be realised as an interface
All these features inform the complexity of the app, and that means the final cost of the app will be affected too.
Design mock-ups
Apps need to be simple and intuitive to use. This means creating a design that meets the users' needs. You should consider making a prototype using a tool such as Mockplus.
Design tools are many and varied when it comes to app design and build. That said, relying on a specialist with the skills to create yours may be the better option in terms of both the time and the quality of the final product.
Interface design
Like other products in your brand's range, you need to interface design to create the final product. The UI – user interface – and UX elements combine to create the experience that impacts on how well the app is used and received by users.
| App development feature | Have you considered… |
| --- | --- |
| Opt for professional graphic design | It may add to the cost but getting the right design means more downloads and better feedback. |
| Opt for a designer with app design experience | With such a small screen; you need to be confident your design has all the elements users need to see and interact with. |
| Consider ready-made design templates | Why re-invent the wheel when you can use a template? You can then your design over the top. |
| Do it yourself | If you time and a strong artistic flair, designing your own app could be an option. |
| App marketing plan | How are you going to tell your potential customers about your app? Read our app marketing guide. |
Decisions to make when creating your first app
You'll need to market your app simply to let people know it is there. Read our guide to app marketing funnels here.
Whilst your app is in the design and testing phase, you can start to create a marketing plan that will get it noticed.
Within this marketing plan, you'll also need to make yourself aware of App Store Optimisation (ASO). Just like you optimise your website, you need to optimise your app so that as many people as possible find it.
Don't forget, there are over 4 million active apps across major app stores, and you need to hustle your app to the top of the list.
Build the app
There are several options for building your app:
Development Option
What it means
Cost benefits
Do it yourself
Learn to code and build it yourself. In terms of cost, this is more or less discounting your time spent learning to code, applying it, correcting it…
Free apart from hours and hours of your time.
Hire a freelancer
Coding is an in-demand skill, and so you could find a freelancer to build your app.
Varies (as do results). Anything from $1100 / £1000 upwards.
Hire an app development company
With more in-house skills, if you want an app with more complexity, hiring a company may be the better option. They project manage the whole thing from start to finish too.
Easier to keep track of costs. Also, any quote is for your project and can be a far better way of controlling spend on the project.
Buy a template and customise it yourself
Sites such as Squarespace and Wix offer this service when building websites, and there are equivalent ones for creating apps.
Usually a one-off cost from $110 – $2200 / £100 – £2000.
App builder product
E.g. Thunkable, AppyPie and BuildFire.
If you want to do it yourself without learning to code, this would be the ideal option. If, however, you want a complex app with many layers, you may find the lack of coding an issue.
Works on a monthly subscription basis around $30 / £30.
Submit your app to stores
Submitting your app to stores means going through a process:
Make sure your app meets their guidelines.
App metadata need to be created. This is the app title, description and so on. You'll also be able to load small snippets of video as to how the app works.
Review your app once it is on the store and make sure everything is as it should be.
Wait… it can take two to three days for apps to be approved, and when it is, it's time to celebrate.
See our App Store Optimisation guide here.
What is the cost of marketing an app?
Marketing is an important consideration in the process of building an app because people won't find it automatically on the App Store or Google Play. You need to let people know that it is there. Read our app marketing guide here.
Marketing expertise can work magic on any project, but when it comes to app marketing, you want to be confident your project is in the right hands.
This means knowing your audience or, more accurately, the marketing specialist you have hired to know your audience. They also have the specialist skills to perform in-depth marketing research too, essential for pushing your app to successful heights.
But again, this is an additional cost to app development and one that needs to be taken into account. You should have an app business plan in place, and it's common to spend 5-15% of sales turnover on marketing.
What app features add to the app development cost?
The cost of building an app is dictated in part by the features that you choose to include. Some are more difficult than others to include and – you've guessed it – will come with a higher price tag as a result. Deciding what features to include will inform the final cost.
Examples of key features could be:
| Example app feature | Good to know… |
| --- | --- |
| Messaging | Many apps have a chat feature, such as Facebook, LinkedIn or Instagram, for example. It takes a lot of time to build this feature into an app. It could be a basic feature such as short messaging service (SMS) or something more sophisticated such as group chats, emojis and so on. Adding this feature can be an additional 80 hours of developer time. |
| Payment integration | Not every app will need this, but clearly, if users will be making purchases within your app, you'll need some kind of payment integration. Options include Google Pay, Apple Pay or PayPal, and there are many others besides. These can be easily integrated but becomes costlier when payment processing is added, and well as security for protecting user data. |
| API usage | Some apps need to connect to external web servers in order to make sure of APIs for their functionality. This dependance on third party features can often add to the development cost. |
What are the ongoing costs for maintaining an app?
With the app completed and live, the costs don't stop there. With your app on Google Play and/or the App Store, there will be maintenance that needs completing to keep users happy.
Attitudes and demands change, and that means your users will expect revisions and updates to improve the app over time. There will need to be bug fixes and even emergency maintenance from time to time.
Users also want updates and fresh graphics too, and so the re-design and updating process of your app never really ends. The goal is to retain users and attract new ones. By doing so, all the costs associated with your app will be recouped.
How much does it cost to put an app on the App Store?
Once you've built your app, the next thing is to submit it to the App Stores, so that the general public can download and install your app on their devices.
The two biggest app stores are obviously Apple's App Store, and Android's Google Play store.
For the iOS App Store, you have to sign up for the Apple Developer Programme, and a licence costs $99 / £99 per year. This then allows you to submit as many apps as you like to the App Store for iOS devices.
For Android's Google Play store, you need to join the Android Developer Programme, and this costs $25 / £25 as a one-off fee.
How much does it cost to make an app by yourself?
It can cost as little as $124! Where did we get this obscure figure from? This is the cost of the Apple Developer licence ($99) and Google's Android developer licence ($24).
If you want to put in the time and effort to learn how to develop an app for yourself, then the whole design and development process can cost you zero. The only unavoidable costs are the sign-up fees for the two developer programmes, assuming you want to make your app available for the general public to use.
However, there might be some other small costs that you haven't considered, depending on what functions your app will have:
| Type of DIY app development cost | Good to know… |
| --- | --- |
| E-commerce commission fees | If your app needs to use a payment gateway to process payments, then the payment gateway provider will likely take a small commission of 1-3%. |
| Plugin costs | Even if you're building your app yourself, you might want to purchase some off-the-shelf plugins to add functionality, to save the time of building your own version. This might cost in the region of $50 / £50 – $200 / £200. |
| API costs | If your app needs to make use of third-party APIs, there might be a subscription cost associated with this. Best to do your research and look at the pricing pages of the API provider's website. |
| Hosting | If your app requires web hosting to store data outside of the device itself, or to make use of third-party computing services, you might need to look at the costs of the server hosting. Prices could be anything from $5 / £5 to $1000 / £1000 per month. |
Hidden app development costs
The cost of building and maintaining an app
Good apps are not made overnight. They take time and skill. Working with an agency to develop your app will see your project in good hands, with them having access to the skilled developers as and when the project demands it. They will also project manage it from start to finish.
How to compare prices for app development
How to compare prices for app development
Make sure you understand what you want from your app

Don't take anything for granted. For example it might be obvious to you that you want the price to include both Android and iOS versions of your app, but make sure you're explicit about details like this.

Write a detailed brief

Any app development company will be able to give you a quote more easily and more accurately if you provide them with as much information as possible. Don't worry if you don't know the right jargon or terminology, just write in your own words as clearly as you can.

Create a shortlist of potential app developers

You can use Google to find app developers who live near to you, but you should also try to rely on your network and ask for recommendations from other people you know who have hired an app developer in the past.

Send your brief to your shortlist of companies

Ask them to review it and come back to you with a proposal: not just a price, but also some details about the process and how you'd work together.

Look carefully at the responses you receive

Obviously the content of the proposals is crucial, but you should also look at the way in which the app developers respond: do they seem to care? Do they reply to emails quickly? Or do you get the feeling that they don't care whether they win you over? If their attitude is luke warm, it might be best to walk away.

Ask the app development agencies for references

Of course they're going to try to present themselves in as positive a way as possible, so ask if you can speak to some of their previous clients, to ask those people if they'd recommend the developer or not.

Choose your preferred app developer

Once you've selected the app development company you're going to hire, you should also take the time to respond to all of the others on your short list, and thank them for their time. They might have put some considerable time into preparing their proposal, so they'd appreciate a grateful response. And if anything goes wrong with your selected supplier, it makes sense to try and retain some relationships with other developers as a back-up.