SEO companies
Every journey begins with a single step, and for online consumers, this invariably involves a search engine.
Compare prices for marketing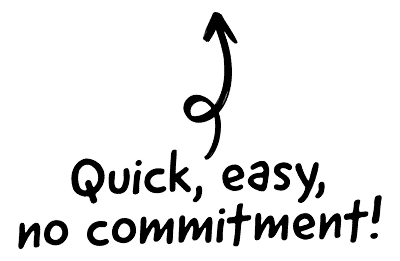 If your business has a serious ambition to gain attention through the internet, you'll need to embrace SEO. To do this successfully, utilising the skills and dedication of an SEO agency is advisable.
What is an SEO agency and why might you need one?
An SEO company has one core aim – ensuring that your business is visible and easily found online. SEO, or search engine optimisation, makes this possible.

The CRM platform to grow your business
Great for entrepreneurs
Powerful data analytics
Manage sales and data

Seamlessly connect data, teams, and customers
Cutting-edge marketing
Ideal for teams or solo use
Measure sales conversions

Powerful web builder and advanced business tools
Great for startups
Powerful web page builder
E-commerce available

Supercharged content planning
Great for marketing
Better than lists or sheets
Manage social media

Create a new website in 10 minutes. Easy.
Launch your website fast
Powerful data intuitive
No coding skills needed
An SEO agency will devise a strategy that helps your website reach the upper echelons on Google – as well as Bing, DuckDuckGo, Yahoo and other alternatives. This is achieved through several methods, including:
Remaining up to date with search engine algorithms. These can be rolled out at short to zero notice, blindsiding webmasters and potentially costing thousands in lost revenue
Utilising essential keywords that will attract visitors to a site without resorting to 'thin copy' – poorly-written or irrelevant content that is obviously designed to pad out a word count
Optimising the use of the images, infographics and video on your website, ensuring these additions do not impact performance. Loading speed is a huge factor in page ranking and a full website audit may be necessary
Analysing the performance of your site using KPIs, suggesting amendments and tweaks wherever possible to maximise your return on investment
Role of an SEO agency
You could handle your SEO in-house without professional assistance, but this is a dangerous game to play.
Search engines, especially Google, have very particular algorithms in place to assign page rankings. Meet these expectations and your hits will soar. Make mistakes and fall foul to a penalty, however, and traffic will tumble – dragging your bottom line down with it.
SEO agencies live and breathe this industry and are constantly aware of the latest trends and pitfalls. This means that an ongoing, sustainable relationship with an SEO company can keep your business in the hearts and minds of your target audience for years to come.
Types of SEO agency compared
Type "SEO agency UK" into Google and you'll receive over 26,000 results. That's a lot of potential agencies to meet!
As a result, it helps to know about the different types of SEO, and by extension, the varying types of SEO agency. There are six core styles of SEO agency.
| Type of SEO agency | What is it? |
| --- | --- |
| SEO marketing agency | Marketing is the bread and butter of SEO specialists. These agencies will ensure that your website and any pay-per-click adverts and SERPs rank as highly as possible |
| Local SEO agency | As above, but with a particular emphasis on attracting local business through Google. This type of agency can be hugely helpful for a brick-and-mortar business that values footfall as much as online conversions |
| International SEO agency | Almost the opposite of a local SEO agency, an international company will tailor your SEO approach for audiences all over the globe, typically employing local expertise |
| Enterprise SEO agency | An extremely vast and detailed approach to SEO that will marry your online presence with your grander, global business objectives. An enterprise SEO agency is essential for a sizable site with hundreds of pages |
| Technical SEO agency | SEO is not just about keywords and copy – your site may also need some work beneath the hood to maximise potential conversions and revenue. A technical SEO agency will help with this |
| ecommerce SEO agency | A company that specialises in attracting customers to an ecommerce website, turning curious browsers that search Google for products into customers for your product or service |
Types of SEO companies compared
Naturally, there is likely to be some crossover among these business models – most agencies will offer more than one service. If you have a specialist need for your brand, however, you should seek an equally specialist SEO agency.
How much should you spend on an SEO agency?
As with all third-party business relationships, your expenditure on SEO services will influence results. This does not mean that the most expensive agency will always be the best. Check our step-by-step guide down the page to ensure that you are choosing the right provider for your business. However, the more substantial your budget, the greater level of service you'll receive.
SEO agency cost
Prices for SEO agencies can vary anywhere from £100 to £10,000 per month, depending on what you are looking for. Different SEO agencies have varying methodologies, and any reputable company will offer a range of different packages. An SME should be looking at the lower end of the budget scale, while a multinational conglomerate will have more resources.
What factors impact cost?
The biggest factor that will define how much you need to spend is brand awareness and previous success. If your website already attracts organic traffic due to an established reputation online, you can spend less with an SEO company.

Your partners will be finessing and improving an already solid base. If you are starting from scratch in a highly competitive field, you'll need to pay a little more for a premium service.
Overall, SEO should be considered part of your digital marketing strategy. As a result, the services of an SEO agency should be drawn from this budget. If you'd like a quote from Creative.onl for our SEO offering, please do not hesitate to get in touch.
How to recognise a bad SEO agency
Hiring the wrong SEO company is more than just a waste of money. If a business makes a mess of your SEO strategy, it can have a catastrophic impact. Your reputation with Google will take a significant hit, and the mess can take months – or even years – to rectify.
To ensure you are steering clear of a cowboy company that will cause your business more harm than good, watch out for these warning signs of a sub-standard SEO offering.
✗

A website packed with thin copy. If the company cannot demonstrate superior SEO on their own site, how can they reasonably be expected to improve the fortunes of anybody else's?
✗

Claiming to have insider information on what Google is looking for. Google guard their algorithms as jealously as an animal protects territory. It's possible to learn more about what Google and looking for, and how to appeal to their ever-changing policies, but nobody is party to trade secrets
✗

Refusing to explain methods as to how SEO performance will be improved. This suggests that the agency is making it up as they go along, or worse, using black hat SEO for a quick fix
✗

Promising permanent results, or a guaranteed place at the top of Google rankings. There are so many variables at play that this is simply impossible to guarantee – it's just a sales spiel based on fantasy
✗

Asking for an additional budget to pay for links. This is outlawed by search engines, and your business will suffer penalties if found out. Even if you're not, there is nothing to say that this strategy will see results
✗

A lack of interest and experience in your business niche, or awareness of your competitors. How can a company produce an effective SEO strategy if they do not know how to approach your target audience?
✗

Lack of service in the aftermath of delivering an SEO strategy. SEO is like a garden – it needs to be regularly nurtured and watered to grow. Simply planting seeds and walking away is not sustainable
Characteristics of a poor quality SEO agency
Unfortunately, the SEO agency market is growing increasingly saturated. While there are plenty of great agencies out there, any popular business model will attract a few bad apples.
Ensure that you perform all necessary due diligence before agreeing to any contract with an SEO company. If you'd like to hear more about how Creative.onl can help, we'd love to hear from you.
SEO agency tools: what do they use?
In many respects, SEO agencies use the same tools as individuals. They just know how to make the most of these materials – and, naturally, have the resources to take advantage of multiple software packages at once. Some of the most common tools used include:
This is just a handful of suggestions. Every agency will have preferred tools and software subscriptions. By understanding what tools an SEO company takes advantage of, you'll have a firmer idea of how they will meet your business needs.
How to hire an SEO agency, step by step
Ready to bring an SEO agency into your business? Before you start the process in earnest, ensure that you get it right. Here is an 8-step guide to bringing in the services of an SEO company to help with your website.
How to hire an SEO agency
Assess if you need an SEO agency

We highly recommend seeking professional help rather than a DIY approach, but it's always a personal choice

Decide what you are looking to achieve through enhanced SEO

Are you looking for greater brand awareness, more traffic to your website, both, or something else? These targets will need to be relayed to the agency

Agree on a budget for SEO before you start approaching agencies

It will work in your favour to know how much you're willing to spend

Research SEO agencies online

Referring to our warning signs of a poor SEO company. Do not waste your time contacting any agency that sets off alarm bells

Contact the agencies and ask for a conversation

If the agency immediately starts talking about costs and promising you specific results, walk away. Any reputable agency will want to discuss your needs first

Ask the agency how they will approach your SEO strategy

If they can give you a satisfactory answer in less than 60 seconds, they are worthy of your consideration. If you are subjected to five minutes of buzzwords and general fluff, look elsewhere

Agree to monthly targets and costings with your chosen agency and start the relationship

Ask for a break clause in the agreement if things do not work out, but equally, be aware of how long it can take to see results

Regularly review the performance of the agency and how comfortable you are with the relationship

This should be a partnership, not a dictatorship. If your agency continually goes off-brand, it may be worth starting over
Follow these steps, and you'll be ready to embark on a new chapter of SEO-centric online success. We wish you all the luck in the world!
SEO agencies FAQ
What is an SEO company?
An SEO company is an agency that specialises in search agency optimisation. Such a business will work tirelessly to gain attention for your website on all major search engines, most notably Google. This, in turn, bolsters the opportunities for conversions for a business.
What does an SEO company do?
An SEO agency will review your entire website, editing, amending and even creating content designed to appeal to Google, Bing or any other search engine. This is a critical element for any business with ambitions to enjoy success online, whether in marketing or simply raising brand awareness.
What is the best SEO company?
This depends on what you are looking for – there is no default approach to SEO, and every business has different parameters for success. Decide what you are looking to achieve through SEO and approach agencies that share your vision.
What does SEO do for a company?
Superior SEO will ensure that your business website enjoys a solid quality score with Google. This will ensure that your site features high on page one of a search and reduce the cost of any pay-per-click campaigns that you may wish to run. 
How much does an SEO company cost?
This depends on what you are looking for from the SEO agency. In addition to varying price points by the hour, day or month, SEO agencies will offer an array of different packages. Discuss your needs with a potential provider and agree to an arrangement that suits your budget as much as your business needs.