TakePayments is a UK-based payment processing company providing businesses with the means to accept and manage various forms of customer payments. Their offer, diverse and ostensibly competitive, appeals to a range of businesses, including startups, SMEs, and larger corporations. But is TakePayments the right choice for your business? This review delves into their features, fees, pros and cons, helping you make an informed decision.
Get quotes for card processing products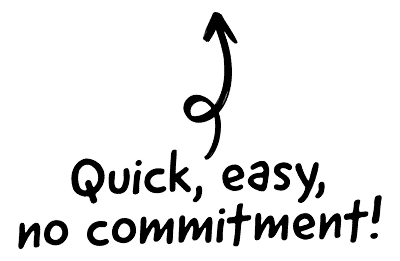 Overview of TakePayments – what's on offer?
TakePayments, previously known as Payzone, rebranded in early 2020 to better represent their offerings: comprehensive payment solutions for businesses of all sizes. Their services extend from in-person payment processing through card machines, to online payment gateways and over-the-phone transactions. TakePayments operates with a commitment to simplicity and transparency, something that many businesses in the digital age greatly appreciate.
In-store, businesses can take advantage of countertop, portable, and mobile card readers that facilitate card and contactless payments. Online businesses can integrate the TakePayments gateway, which accepts major card payments and alternative methods like PayPal. This, coupled with their virtual terminal for over-the-phone payments, provides businesses with a comprehensive payment toolkit.

The CRM platform to grow your business
Great for entrepreneurs
Powerful data analytics
Manage sales and data

Seamlessly connect data, teams, and customers
Cutting-edge marketing
Ideal for teams or solo use
Measure sales conversions

Powerful web builder and advanced business tools
Great for startups
Powerful web page builder
E-commerce available

Supercharged content planning
Great for marketing
Better than lists or sheets
Manage social media

Create a new website in 10 minutes. Easy.
Launch your website fast
Powerful data intuitive
No coding skills needed
Another significant part of the TakePayments offering is their bespoke pricing. They provide individual quotations based on the business' specific needs rather than presenting a one-size-fits-all package. Furthermore, they're known for their short 12-month contracts, a refreshing change from the lengthy, often binding, commitments demanded by many competitors.
TakePayments' offer extends to personal customer service with dedicated relationship managers and around-the-clock UK support. This commitment to customer care seems to underscore their approach, making them an appealing choice on the surface. But how does it all measure up?
Pros and cons of TakePayments
Pros:
Flexible payment solutions: From in-person to online and over-the-phone payments, TakePayments provides a comprehensive suite of options for businesses.
Short contract periods: Their 12-month contract is shorter than the industry standard, offering more flexibility for businesses.
Transparent pricing: Tailored pricing packages based on your specific needs provide clarity and predictability.
Dedicated customer support: A UK-based, 24/7 customer service team and dedicated account managers provide consistent support.
Broad card acceptance: They accept payments from all major credit and debit cards, as well as alternative payment methods like PayPal.
Security: The company meets the PCI DSS standards, ensuring the security of customer transactions.
Cons:
Lack of pricing transparency: Despite the claim of transparent pricing, lack of standardised fees might make it difficult to anticipate costs.
Termination fees: Early termination of contract incurs a fee.
Extra charges: Additional charges may apply for certain services, such as authorisation fees, PCI compliance, and others.
Limited advanced features: While offering basic payment functionalities, it may lack some advanced features such as integration with a broader range of eCommerce platforms.
TakePayments products and services guide
TakePayments offers several key services for businesses:
Card Machines
They provide countertop, portable, and mobile card machines. The countertop model is best for fixed point-of-sale locations, like shops or restaurants. Portable machines are ideal for businesses like cafes or bars, where payments may be taken at the customer's table. Mobile card machines work anywhere in the UK where there is GPRS coverage, making them perfect for businesses on the go, such as food trucks or market stalls.
Online Payment Gateway
This allows businesses to accept payments online. The gateway integrates with the business' website and accepts all major credit and debit cards, as well as PayPal. It's a reliable and secure method of accepting payments and includes features like recurring payments and multi-currency support.
Virtual Terminal
The virtual terminal allows businesses to take payments over the phone. This is an invaluable tool for businesses that handle mail or telephone orders. It's a secure and simple-to-use system.
Pay by Link
With this service, businesses can email a payment link to customers, who can then pay securely online. This is especially useful for businesses without a fully-functioning eCommerce site.
TakePayments pricing, fees and charges explained
TakePayments' pricing is designed around the needs of individual businesses, which means there is no standard rate card. However, there are certain costs to be aware of.
The company charges for the rental of their card machines, though the exact price is not publicly disclosed. There will be transaction fees on card payments, but again, these are based on the individual business's turnover, type and average transaction value.
Termination fees apply if you decide to leave before the end of the 12-month contract period. Additionally, extra charges might apply for services like authorisation fees or non-compliance with PCI DSS standards.
Alternatives to TakePayments
While TakePayments offers a wide range of services, alternatives might suit specific business needs better. These include:
Square: Known for its simplicity and no monthly fee structure, Square is an excellent choice for small businesses. They provide card readers and a straightforward, flat-rate pricing structure.
Zettle (now part of PayPal): Zettle offers competitive transaction fees and a broad range of features, making it a good alternative for many SMEs.
WorldPay: A well-established name in the payment processing industry, WorldPay offers a variety of payment solutions, including face-to-face, online and phone payments. However, their contracts tend to be longer than TakePayments'.
Conclusion – Is TakePayments a good choice?
Whether TakePayments is a good choice for your business depends on your specific needs. If you're looking for flexible payment solutions with short contract terms and you appreciate having dedicated customer support, TakePayments is an excellent option.
However, if you prefer upfront, standardised pricing, or need advanced features, other providers might be more suitable.
One of TakePayments' standout features is their dedication to customer service, which is consistently highly rated. Their flexibility in payment methods also makes them a comprehensive solution for many businesses.
In conclusion, it's crucial to understand your own business needs, customer payment preferences and how different providers might meet these requirements. TakePayments is undoubtedly a robust contender in the payment processing market and certainly worth considering.
FAQ – TakePayments review
What is TakePayments?
TakePayments is a UK-based company offering payment processing solutions for businesses of all sizes.
What types of payments does TakePayments accept?
TakePayments accepts all major credit and debit cards, contactless payments, and PayPal through their online payment gateway.
What customer support does TakePayments offer?
TakePayments provides 24/7 UK-based customer support, as well as a dedicated account manager for each client.
What contract length does TakePayments require?
TakePayments operates on a 12-month contract, shorter than many of their competitors.
How does TakePayments' pricing work?
TakePayments provides individualised pricing based on each business's specific needs and transaction volume.
Can I terminate my contract early?
Yes, but early termination may result in fees.
What are the alternatives to TakePayments?
Alternatives to TakePayments include Square, iZettle (now part of PayPal), and WorldPay, among others.
Does TakePayments offer online payment solutions?
Yes, TakePayments offers an online payment gateway for website transactions.
Is there a charge for the card machines?
Yes, there is a rental charge for card machines, though the exact cost is not publicly disclosed.
Does TakePayments comply with security standards?
Yes, TakePayments is compliant with PCI DSS standards to ensure secure transactions.
Does TakePayments offer mobile card machines?
Yes, TakePayments offers mobile card machines that work anywhere in the UK with GPRS coverage.
Can I accept payments over the phone with TakePayments?
Yes, TakePayments offers a virtual terminal for phone transactions.
Does TakePayments have a multi-currency feature?
Yes, their online payment gateway includes a multi-currency feature.
Can I accept recurring payments with TakePayments?
Yes, recurring payments are possible via their online payment gateway.
Does TakePayments offer 'pay by link'?
Yes, businesses can send payment links to customers via email for secure online payments.
Are there any additional fees with TakePayments?
Yes, extra charges may apply for services such as authorisation fees or non-compliance with PCI DSS standards.
Can I use TakePayments for my online shop?
Yes, TakePayments' online payment gateway can be integrated with your eCommerce site.
Is TakePayments suitable for small businesses?
Yes, TakePayments caters to businesses of all sizes, from startups to larger corporations.
How long has TakePayments been in business?
TakePayments, previously known as Payzone, has been in operation for over 25 years.
Is customer support for TakePayments UK-based?
Yes, all of TakePayments' customer support is UK-based and available 24/7.