TouchBistro is a point-of-sale (POS) solution developed specifically for the restaurant industry. Their cloud-based software is designed to streamline the payment process, manage tables, track sales and more. But how does it stand up to other payment processing solutions on the market? This TouchBistro review delves into the various features, fees, pros and cons to help businesses make an informed decision.
Get quotes for card processing products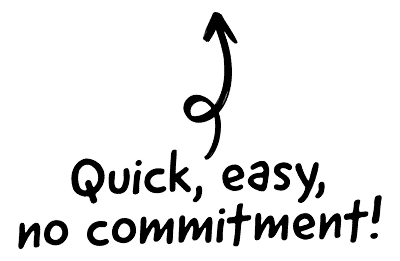 Overview of TouchBistro – what's on offer?
TouchBistro offers an integrated restaurant POS system. The platform, targeted at small to medium-sized businesses, is touted as a solution designed by restaurant people, for restaurant people. It handles everything from table management and payment processing to menu management, inventory tracking, staff scheduling, and reporting.
The main allure of TouchBistro is its seamless integration. The software is designed to work smoothly with various peripherals, such as receipt printers, cash drawers, barcode scanners, and payment terminals. It provides a restaurant-friendly ecosystem where business operations can be executed effortlessly.

The CRM platform to grow your business
Great for entrepreneurs
Powerful data analytics
Manage sales and data

Seamlessly connect data, teams, and customers
Cutting-edge marketing
Ideal for teams or solo use
Measure sales conversions

Powerful web builder and advanced business tools
Great for startups
Powerful web page builder
E-commerce available

Supercharged content planning
Great for marketing
Better than lists or sheets
Manage social media

Create a new website in 10 minutes. Easy.
Launch your website fast
Powerful data intuitive
No coding skills needed
TouchBistro's other standout feature is its detailed reports. The software tracks a wide variety of metrics, including sales, menu item performance, server performance, and overall profitability. This data can be analysed in real-time, empowering businesses to make quick, informed decisions.
TouchBistro also offers a mobile app that can handle tableside orders, speeding up the serving process and improving customer service. The software is user-friendly, offering an intuitive interface that's easy to navigate, even for those less technologically inclined.
The question is, are these features enough to make it a favourable choice for businesses?
Pros and cons of TouchBistro
Let's break down the advantages and drawbacks of TouchBistro's offering.
Pros:
Industry Specific: Designed exclusively for the restaurant industry, TouchBistro understands the specific needs and pain points of these businesses.
Integrated Ecosystem: Seamlessly works with various peripherals, offering a smooth, all-in-one operational solution.
Detailed Reports: Comprehensive, real-time reporting allows businesses to identify patterns and make data-driven decisions.
Mobile Capabilities: Tableside ordering app can enhance customer service and streamline operations.
User-friendly: Easy-to-navigate interface means minimal training is required for staff.
Cons:
Cost: High upfront costs and recurring fees could be prohibitive for smaller businesses.
Dependence on Internet: Without a stable internet connection, the system's functionality could be severely impacted.
Limited Customisation: Though it covers most needs, the system might not offer enough customisation for some businesses.
Customer Support: While generally good, there are reports of slow response times during peak hours.
TouchBistro products and services guide
TouchBistro offers a suite of solutions tailored to different facets of the restaurant business. Here's a breakdown:
TouchBistro POS
This is the heart of the system. It offers a comprehensive set of features including table management, order tracking, customer relationship management, and detailed analytics.
TouchBistro Payments
This solution enables payment processing directly within the software. It supports a range of payment methods, from traditional chip-and-PIN to contactless.
TouchBistro Loyalty
An add-on service for building a loyalty program. It allows businesses to reward repeat customers and analyse customer behaviour.
TouchBistro Online Ordering
An integration that enables online orders, either for takeaway or delivery. It seamlessly syncs with the POS system, updating inventory in real-time.
TouchBistro Reservations
This service facilitates online table reservations and floor plan management.
TouchBistro pricing, fees and charges explained
TouchBistro's pricing is largely subscription-based, with monthly fees varying depending on the size of the business and the number of licences required.
The basic POS system starts at £69 per month for a single licence, which includes software updates and 24/7 customer support. There's also an option for businesses to purchase their hardware directly from TouchBistro, but this involves additional upfront costs.
Payment processing fees are competitive with industry standards, with rates negotiable based on the volume of transactions. However, TouchBistro does not publicly disclose these rates, so businesses would need to contact them directly for a quote.
Other services such as TouchBistro Loyalty, Online Ordering, and Reservations come with additional monthly charges, which could increase overall costs significantly.
Alternatives to TouchBistro
While TouchBistro is a robust solution, it may not be the right fit for all businesses. Alternatives worth considering include Square for Restaurants, Lightspeed Restaurant, and Zettle by PayPal.
Square for Restaurants offers a suite of features at a competitive price, including integrated payment processing. It also includes a free basic version that could be more appealing to budget-conscious businesses.
Lightspeed Restaurant stands out with its strong inventory management features and detailed reporting, though it may come with a steeper learning curve.
Zettle by PayPal offers an easy-to-use system at a lower price point, which may be particularly appealing to small businesses or pop-up restaurants.
Conclusion – Is TouchBistro a good choice?
So what is the verdict of our TouchBistro review?
TouchBistro undoubtedly offers a comprehensive, restaurant-centric POS solution. Its integrated ecosystem, detailed reporting, and user-friendly interface are appealing. However, its cost and potential issues with customer support and limited customisation could deter some businesses.
For larger restaurants or those with specific needs, the detailed metrics and restaurant-focused features may justify the cost. For smaller businesses or those looking for a more straightforward system, more affordable and simpler alternatives may be more suitable.
It is always recommended to thoroughly assess your business needs, budget, and potential growth before committing to a POS system. Most providers offer free trials or demos, which can be an excellent way to test whether a system is a good fit.
FAQ – TouchBistro review
Does TouchBistro offer a free trial?
Yes, they offer a free seven-day trial.
Can TouchBistro be used on multiple devices?
Yes, but each device will require its own license.
Does TouchBistro support tableside ordering?
Yes, they have a mobile app for tableside ordering.
Is training provided?
Yes, TouchBistro offers a variety of training options, including one-on-one sessions.
Is TouchBistro only for restaurants?
While TouchBistro is specifically designed for the restaurant industry, it can be used by cafes, bars, and food trucks.
Does TouchBistro offer customer support?
Yes, they offer 24/7 customer support.
Are hardware costs included in the subscription fee?
No, hardware costs are separate and can be purchased directly from TouchBistro.
What payment methods does TouchBistro support?
TouchBistro supports various payment methods, including chip-and-PIN, contactless, and mobile payments.
Can I use my own card reader with TouchBistro?
TouchBistro prefers businesses to use their integrated payment system, but it's possible to use other card readers.
Does TouchBistro have inventory management?
Yes, it offers inventory management features.
Can I create a customer loyalty program with TouchBistro?
Yes, they offer a separate service, TouchBistro Loyalty, for this purpose.
Does TouchBistro support online ordering?
Yes, they have an Online Ordering service that integrates with the POS system.
Can TouchBistro handle table reservations?
Yes, they have a Reservations service for this purpose.
Does TouchBistro offer data analytics?
Yes, it provides comprehensive reports on various aspects of the business.
What operating system does TouchBistro use?
TouchBistro is compatible with iOS devices.
Is TouchBistro cloud-based?
Yes, TouchBistro operates on a cloud-based system.
Does TouchBistro have an offline mode?
Yes, it can operate in offline mode, though some features may be limited.
Can TouchBistro be customised?
Yes, it offers a degree of customisation, though it may not be sufficient for all business needs.
How often does TouchBistro update their software?
TouchBistro regularly updates their software, with updates included in the subscription cost.
Does TouchBistro offer integration with third-party software?
Yes, TouchBistro integrates with a variety of third-party applications, including accounting software, employee scheduling tools, and customer relationship management systems.