In today's fast-paced commercial world, the importance of a reliable payment processing system can't be overstated. A prominent player in this field, Verifone, offers various products and services geared towards enhancing payment processing capabilities for businesses. This verifone review will explore Verifone's offerings, the advantages and potential drawbacks, pricing details, and alternatives, to help you evaluate if it is the right choice for your business needs.
Get quotes for card processing products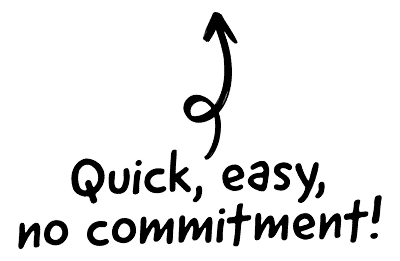 Overview of Verifone – what's on offer?
Founded in 1981, Verifone has firmly established itself in the payment processing industry, delivering advanced and reliable solutions to businesses of all sizes. Renowned for their innovative point-of-sale (POS) systems, the company's products are tailored to accommodate a wide variety of commercial requirements.
Verifone offers a range of POS terminals, including countertop, portable, PIN pad, multilane, and mobile devices, providing businesses with flexibility in how they accept payments. These terminals are equipped to handle all payment methods, including chip and pin, contactless, and mobile wallet payments.

The CRM platform to grow your business
Great for entrepreneurs
Powerful data analytics
Manage sales and data

Seamlessly connect data, teams, and customers
Cutting-edge marketing
Ideal for teams or solo use
Measure sales conversions

Powerful web builder and advanced business tools
Great for startups
Powerful web page builder
E-commerce available

Supercharged content planning
Great for marketing
Better than lists or sheets
Manage social media

Create a new website in 10 minutes. Easy.
Launch your website fast
Powerful data intuitive
No coding skills needed
Beyond hardware, Verifone's software and services are designed to streamline operations and enhance customer experience. For instance, their cloud-based services like Verifone Cloud POS and Retail Management Systems provide comprehensive solutions for managing payments and related business processes.
In addition, Verifone offers payment security solutions such as end-to-end encryption and tokenisation to ensure customer data is securely processed and stored. The company is also compliant with the latest security standards, including PCI DSS, reinforcing their commitment to protecting sensitive information.
Pros and cons of Verifone
Pros
Wide range of products: Verifone offers a comprehensive suite of hardware and software solutions, accommodating businesses across different sectors and sizes.
Diverse payment acceptance: Verifone devices accept a variety of payment types, including traditional card payments, contactless payments, and mobile wallet payments like Apple Pay and Google Pay.
Advanced security features: With end-to-end encryption, tokenisation, and compliance with PCI DSS, Verifone provides robust protection against data breaches.
Cloud-based services: Verifone's cloud services simplify payment management, offering scalability and reducing the need for extensive on-site IT infrastructure.
Global presence: Verifone operates in over 150 countries, providing support for a multitude of currencies and languages.
Cons
Costs can add up: While Verifone offers quality products, the pricing for hardware, software, and services can be quite steep, especially for smaller businesses.
Reliance on third-party processors: Verifone doesn't process payments itself. It requires you to have a merchant account with a separate payment processor, potentially complicating setup and operations.
Customer service concerns: Some users have reported issues with Verifone's customer service, citing slow response times and lack of effective problem resolution.
Verifone products and services guide
Verifone's product range is broad, covering a range of business needs:
POS Terminals
Verifone offers various models like the Vx series for countertop usage, the portable V240m, the Mx series for multilane checkouts, and the e355 for mobile usage. These devices are designed to be user-friendly and reliable, with the ability to handle a multitude of payment methods.
Cloud Services
With Verifone Cloud POS, businesses can manage their payments remotely, providing flexibility and scalability. The Retail Management System provides a comprehensive suite for managing not just payments, but also inventory, customer loyalty programmes, and other business functions.
Payment Security
Verifone provides robust security solutions, including end-to-end encryption and tokenisation services. This helps protect sensitive customer data and ensures businesses are compliant with PCI DSS and other security standards.
Professional Services
Verifone also offers consultancy and managed services, helping businesses optimise their payment infrastructure, manage risks, and adhere to best practices.
Verifone pricing, fees and charges explained
Verifone's pricing structure is not publicly listed, as it often varies based on the specific products and services required, the size and nature of the business, and the level of customisation needed.
Costs typically involve the upfront price for hardware, licensing fees for software, and ongoing fees for services and maintenance. While Verifone's products are high-quality, businesses should be prepared for a considerable investment, especially for advanced hardware and software solutions.
There may also be costs associated with your chosen payment processor, as Verifone does not handle payment processing directly. This could include setup fees, transaction fees, and monthly service charges.
For a specific quote, businesses should contact Verifone directly to discuss their requirements and obtain a customised pricing structure.
Alternatives to Verifone
While Verifone offers a comprehensive range of solutions, it's worth considering alternatives. Some of these include:
Square: Known for its simplicity and transparency, Square provides a straightforward payment processing solution suitable for small to medium businesses. They offer free POS software and affordable hardware.
Zettle (now part of PayPal): Zettle offers a low-cost, easy-to-use POS solution that's ideal for small businesses. Their card reader is competitively priced, and they offer a flat transaction fee.
Worldpay: Worldpay is one of the largest payment processors globally, offering a broad range of services. They provide tailored solutions for businesses of all sizes, making them a versatile alternative.
Verifone review conclusion – Is it a good choice?
Verifone certainly has a lot to offer businesses seeking a robust and flexible payment processing solution. Their diverse range of hardware, innovative software solutions, advanced security measures, and global reach make them a compelling choice for businesses of all sizes and sectors.
However, businesses should be mindful of the potential costs associated with Verifone's high-quality offerings. For smaller enterprises or those with a tight budget, alternatives like Square or iZettle might be more financially feasible.
In conclusion, Verifone is an excellent choice for businesses that value advanced features, flexibility, and security, and are willing to invest in a high-quality payment processing solution. However, it's always essential to consider your unique business needs and budget before making a final decision.
FAQ – Verifone review
Does Verifone process payments?
No, Verifone provides the hardware and software for accepting payments but does not process the transactions themselves. Businesses need a separate merchant account with a payment processor.
What payment methods does Verifone accept?
Verifone devices can handle a multitude of payment types, including chip and pin, contactless, and mobile wallet payments like Apple Pay and Google Pay.
Is Verifone secure?
Yes, Verifone provides robust security measures, including end-to-end encryption and tokenisation, and their systems are compliant with PCI DSS.
Can Verifone be used internationally?
Yes, Verifone operates in over 150 countries and provides support for multiple currencies and languages.
How much does Verifone cost?
Verifone's pricing varies based on specific requirements. Businesses should contact Verifone directly for a tailored quote.
What type of businesses can use Verifone?
Verifone's products and services are suitable for businesses of all sizes, from small startups to large corporations, and across multiple sectors including retail, hospitality, and services.
Does Verifone provide customer support?
Yes, Verifone offers customer support, but the level of service may vary depending on your location and the specific products or services you are using.
What are the alternatives to Verifone?
Some notable alternatives to Verifone include Square, iZettle (now part of PayPal), and Worldpay.
What services does Verifone offer beyond payment processing?
Beyond payment processing hardware, Verifone offers cloud-based services, payment security solutions, and professional consultancy and managed services.
How easy is it to set up a Verifone terminal?
Verifone terminals are designed to be user-friendly. However, the setup process may depend on the specific model of terminal and your existing systems. Verifone provides support for installation and setup.
Can I use Verifone for mobile payments?
Yes, Verifone provides mobile payment solutions through devices like the e355 mobile POS terminal, which is designed for use with smartphones and tablets.
What is the transaction speed on Verifone machines?
Transaction speed can vary depending on a variety of factors including your network connection and payment processor. However, Verifone machines are designed to provide fast, efficient transaction processing.
How long does a Verifone terminal last?
The lifespan of a Verifone terminal can vary depending on usage and maintenance, but with proper care, they are designed to last for several years.
What kind of data can Verifone terminals capture?
In addition to processing payments, Verifone terminals can capture a variety of data to assist with your business operations, such as transaction history, customer analytics, and inventory tracking.
Is Verifone compliant with PCI DSS?
Yes, Verifone systems are compliant with the Payment Card Industry Data Security Standard (PCI DSS), providing robust protection for sensitive customer data.
Can Verifone handle contactless payments?
Yes, Verifone devices are equipped to handle a range of payment types, including contactless payments.
Can Verifone systems integrate with my existing software?
Verifone systems are designed to be flexible and can often integrate with a range of existing business software. However, compatibility can vary, so it's recommended to discuss your specific needs with Verifone.
Can I rent or lease Verifone equipment?
Verifone typically sells its equipment outright, but some distributors may offer rental or leasing options. You would need to check with your local Verifone supplier or distributor for details.
How often do I need to update Verifone software?
Software update frequency can depend on the specific software you're using and the requirements of your payment processor. Verifone provides support for updates and upgrades as necessary.
What training or resources does Verifone provide for using their systems?
Verifone provides a variety of resources, including user manuals, tutorial videos, and customer support to help businesses effectively use their systems.