No matter whether you run a local corporate law firm or a nationwide immigration law business, one thing you will have to handle is payroll. After all, if you have employees, they are going to need to be paid regularly and on time, otherwise this could cause you significant problems. Payroll issues could even convince employees to move away from your business to join the competition.
Compare prices for payroll & HR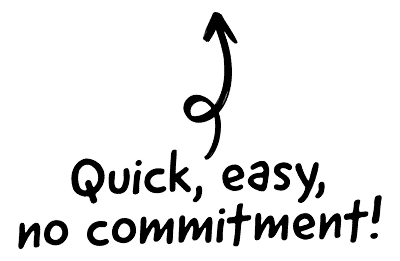 However, deciding how to handle payroll for solicitors can be a challenging decision. You have a number of different options available to you, and it is important to decide what is going to be the most efficient solution for your legal business. 
In this guide, we will help you to make your mind up by giving you an insight into payroll for law firms, looking at various payroll outsourcing and software options so that you can figure out what is going to be right for you.

The CRM platform to grow your business
Great for entrepreneurs
Powerful data analytics
Manage sales and data

Seamlessly connect data, teams, and customers
Cutting-edge marketing
Ideal for teams or solo use
Measure sales conversions

Powerful web builder and advanced business tools
Great for startups
Powerful web page builder
E-commerce available

Supercharged content planning
Great for marketing
Better than lists or sheets
Manage social media

Create a new website in 10 minutes. Easy.
Launch your website fast
Powerful data intuitive
No coding skills needed
Whether you opt for HR and payroll software that is integrated, or prefer to outsource to a separate firm for each, this guide could help.
Payroll processing for law firms and solicitors: outsourcing vs software
The two main options to choose from when it comes to payroll for law firms are using an outsourcing service and using payroll software. When you outsource payroll, a third-party company will take care of all of your payroll requirements according to their own management system. This is a hands-off approach. All you need to do is supply the company with the information they need regarding your employees and their salaries, and then they will take care of everything for you. You can have the peace of mind of knowing that your employees are going to be paid accurately and on time.
On the other hand, there is the option of using payroll software. With payroll software, you will need to have some personnel with at least a bit of experience in payroll function. While the solution will be able to automate many different aspects associated with payroll, there are still going to be times when you will need to enter some information manually. This could, in some cases, be time consuming.
To help you get a better understanding of the differences between the two, take a look at the pros and cons comparison table below.
| Payroll Services – Pros | Payroll Services – Cons | Payroll Software – Pros | Payroll Software – Cons |
| --- | --- | --- | --- |
| Enhanced assistance | More expensive | Long-term vendor relationships | DIY responsibility for mistakes |
| Cost-effective | It's not all in-house | Easy access | The learning curve |
| All legalities dealt with by professionals | | More internal control | |
| Options to get a HR and payroll company to handle both aspects of employment | | Easier to make changes | |
Payroll for solicitors and law firms: is it best to pay for services, use payroll software, or pay for payroll outsourcing?
So, which option is going to be better for you? You really need to think about whether you want someone else to take care of all things payroll-related so you can completely offload this and get a better work life balance or whether you want to keep some control. If you want to ultimately have control and keep payroll effectively in-house, software will most likely be better for you. However, if you want to free up this time to focus on other activities, outsourcing makes a lot of sense.
Of course, there are going to be differences between the various payroll providers out there, as well as the different software packages. Therefore, you need to consider the different features provided before making up your mind. For example, most companies will offer a basic package, which includes the bare minimum you need. However, there are then add-ons and extra services so that you can benefit from the functionality your law firm requires.
Best payroll solutions for UK legal practices – how to get it right for your law firm
There is a lot to consider when looking for the best payroll solution in the UK for your legal practice, whether you're changing things after lockdown or simply want to begin taking the pain of HR and payroll out of your daily to do list. After all, you want to make sure that you end up with the right company for your needs.
Does your payroll provider really understand the legal sector?
This is the first question that you need to ask yourself when looking for the perfect payroll provider for your law firm. There are many different payroll companies across the UK today, but only a handful truly understand the legal industry.
You may be wondering why this matters. Well, you need a company that is going to understand the salaries and payment structure used within the legal sector, as well as factors such as compliance and industry regulations. It certainly helps to work with someone who understands the dynamics of your business, otherwise, it can end up getting very frustrating.
What are the common mistakes when choosing a payroll service for solicitors?
There are a number of mistakes that people tend to make when it comes to choosing a payroll provider for their legal firm. We are going to take a look at these to help you understand what not to do when looking for a payroll company. As touched upon, one thing you do not want to do is simply opt for a general payroll business. Make sure the company you choose has expertise in the legal sector and understands your business.
Aside from this, another mistake we see people make is simply looking for the cheapest payroll provider they can find. While it is understandable that you want to save money, this can end up costing you in the end. This is because you may be stung with hidden fees and expenses.
Because of this, we highly recommend that you spend time getting quotes from different providers and looking at the specifics regarding each package so that you know exactly what you are getting for your money and you can be sure that there will not be any hidden surprises.
At the same time, you do not want to end up paying for services you do not need – this is another error we see a lot of people make. A lot of payroll providers will have a basic package and then they will have more comprehensive options. Don't simply choose the latter because you feel you have to. Work out what makes sense for your business. You should be able to upgrade at any time if required.
What questions should you ask your potential payroll provider?
There are a number of key questions that you should ask to determine whether or not the payroll provider is right for you. This includes the following:
How many years of experience do you have in providing payroll services?
What sort of legal clients do you work with at the moment?
How will the service work?
How much does it cost? Do I pay per employee, per month?
How do I get in touch if I have any questions or need assistance?
What security measures have you put in place to protect my data?
Are there any add-on expenses per month?
Does the total price include VAT?
Am I tied into a minimum contract?
Things to look out for: factors you may not have considered
There are a number of important factors to consider that a lot of people end up overlooking when it comes to payroll services. So, let's take a look at these so you can make sure you have all angles covered.
| Feature | Have you considered?… |
| --- | --- |
| Security | This is one element that a lot of businesses do not consider when looking for a payroll provider in the UK. However, it is a critical factor to consider. After all, this business is going to hold a lot of confidential information about your company, including employee personal information and payment data. The last thing you want is for this to end up in the wrong hands. This is why it is critical to make sure that the company makes an effort to protect your confidential data. Do not simply assume that this is the case. Find out what methods they use to protect your business, such as encryption and network segmentation. You should also do a little bit of digging online to find out whether there have been any security incidents in the past. |
| Point of contact | Who is going to be your point of contact if you proceed with the company in question? Will you have a single point of contact who handles all of your requirements? Or, could you be dealing with a different person every time you call or email? It certainly makes life easier to have one point of contact for all of your requirements. |
| Payment structure | Aside from the points mentioned above, you also need to consider the payment structure that the company provides. Most companies will charge per employee, per month. However, you cannot simply assume that this is going to be the case. Make sure you check the payment terms in full. |
How to choose a UK payroll provider for your law firm
Let's take a look at some of the different methods you can use to find a payroll provider that ticks all of the boxes:
How to choose a payroll company for a law firm or solicitor
Ask your friends, family, and business connections

The first place to begin is by asking for recommendations. If a friend or a family member has their own business, ask whether they outsource payroll. They may be able to tell you a little bit more about the approach they use and they could potentially recommend a good provider.

Do your due diligence online

Nowadays, the Internet is home to a wealth of information, making it easier than ever before to find the businesses you need. You can do a quick search on Google to see what law payroll providers are available. You will be able to visit their websites and read up on their experience and standing in the industry so that you can determine whether or not they would be a good choice for you.

Read reviews online

Another good way to determine whether or not a payroll provider is a good choice is by reading reviews online that have been left by other people. There are plenty of great independent review platforms where you can see what other people have had to say about the service they received. This is a good way to find out whether the payroll provider you are considering lives up to the hype. Did they provide a good service? Were there any issues? What was the company like in terms of communication? This is the only way to get the answers to the questions you really want answered.
Payroll processing prices and costs for UK law firms
When it comes to the cost of payroll processing, most businesses tend to charge per employee, per month. However, you should not simply assume that this is going to be the case for all companies. Make sure you read the terms and conditions for every provider you are considering so you can fully understand how the payment will work.
It is also worth noting that there are a number of different things that are going to impact the cost of payroll. If a company is more experienced and has a stellar reputation, for instance, they may charge more. Aside from this, it does depend on the number of employees you have. The more employees a business has, the more complex it can be, and therefore, the more expensive it is likely to be as well.
When signing up for payroll services today, most of the payroll companies will provide a number of different options for you to select from. The most basic package will include the bare minimum that is required to process payroll. However, you will then typically have the option of some extras and add-ons, which will obviously cost more money. Therefore, you should only consider something if you believe it will add value to your business.
Aside from this, it is critical to make sure there are no added expenses. The last thing you want is to be stung with a big bill at the end of the month because you did not realise that some of the things you added to your service were billed as extras.
Best payroll providers for UK law firms
We hope that this guide has provided you with some insight into what you need to consider when looking for the best payroll providers for law firms in the UK. However, to give you a further helping hand, we are going to take a look at ten of the best payroll providers for UK law firms below.
| Rank | Payroll company | Why we chose them |
| --- | --- | --- |
| 1 | Your Cashier | There is only one place to begin, and this is with Your Cashier, a company that provides legal cashiering for solicitors. One of the services that they offer is outsourcing payroll. They take full care of payroll compliance so you have nothing to worry about. |
| 2 | The Access Group | If you are looking for a software solution that will enable you to manage your payroll as well, The Access Group has a great solution with their HR software. It is easy to use and offers a number of different functions and features. |
| 3 | Quill Payroll | Quill Payroll have a team of experts that understand the legal sector. Their services include the likes of diary administration, payslip breakdown, partners' drawings, flexible characteristics, a designated point of contact, optional pension management, compliance with evolving legislation, and much more. |
| 4 | Iris | In addition to the companies that we have mentioned so far, another company with an outstanding reputation in the UK is Iris. They provide flexible practice management, payroll, and HR services, and they are trusted by more than 120,000 organisations at present, which includes FTSE 100 businesses. (Read our IRIS Payroll review) |
| 5 | Gusto | Gusto is another good solution to consider if you are looking to go down the software route. Despite payroll being the main function of this tool, it does support a number of other HR functions, including contractor payments, paid time off (PTO), and health benefits, so it is a highly flexible solution. |
| 6 | MHR | MHR provides payroll solutions for a number of different industries, and the law sector is one of them. You will find a comprehensive solution to all of your payroll, HR, and analytics requirements. They will streamline complex processes, humanise your HR support, and help you to retain and attract the best talent through learning. |
| 7 | Abacus | Another company that provides excellent payroll services for legal businesses is Abacus. From expense tracking to commission calculations, they can assist with it all. They also pride themselves on keeping up to date with changing legislation. |
| 8 | 941 Payroll | If none of the companies we have mentioned so far is right for you, consider 941 Payroll. Their service is fully tailored to suit law firms. They deliver compliance, functionality, and convenience while lowering the workload of your HR team. |
| 9 | PC Payroll & Legal | When looking for a payroll company, it is important to make sure they are right for your business in terms of company size. PC Payroll & Legal is suitable for SMEs, i.e. small to medium enterprises. They have a decade of experience in the industry so you know that you are in safe hands. |
| 10 | Xero | Finally, Xero is one of the most popular names in the industry when it comes to automated payroll, making this a good option if you want to go down the software route. It will only take you a few clicks to pay all of your employees' payroll every month. It is that simple! (Read our Xero Payroll review) |
FAQ
What is the best payroll software for law firms and solicitors?
There are a lot of different companies that provide payroll services, yet it is important to look for a company that specialises in services for solicitors and law firms specifically. This includes the likes of Iris, Gusto, and Xero. Rather than there being one solution that is better than all of the rest, it is about finding a solution that fits in with your needs and requirements.
How to choose a payroll solution for a law firm?
There are a lot of different factors that need to be considered when looking for a payroll solution for your law firm. You need to make sure that the company you choose is experienced and specialises in solutions for those in the legal sector. They also need to prioritise data security. After all, the payroll company will have access to confidential employee and payment data, and so you want to make sure that they are going to handle this correctly. Aside from this, we recommend taking the time to read reviews that have been left by people who have already used the service in question before so you can be sure that they are of good quality. Customer support is critical too, as is the payroll services provided by the company. What can you expect to get in return for the money you spend?
Why outsource payroll for a law firm?
There are many different benefits that are associated with outsourcing your law firm's payroll requirements. This includes the fact that you will be able to free up time to spend on your core activities, i.e. what makes you money. At the same time, you can have complete peace of mind that an expert team is handling your payroll requirements and that everything is being taken care of properly. A lot of law firms also find that they save money by deciding to outsource their payroll. After all, it costs a lot of money to run an in-house team that has the required experience to handle payroll in a timely and accurate manner. By outsourcing payroll, you can be sure that employees will be paid on time and the correct amount. This can make a massive difference when it comes to your employee retention rates.
What's best for a law firm: payroll software or payroll outsourcing?
One thing a lot of law firm owners wonder is whether they need to outsource payroll or whether they should just automate it using software. There is no right or wrong answer; it is all about figuring out what is going to be right for your business. If you have an in-house accounting team or someone you can rely on to implement the software and deal with any issues if they arise, by all means, software could be a good approach. However, it does require some management; you cannot simply install the software and then expect it to work like clockwork without any manual input. If you do not have any experience in payroll or you do not have the time to dedicate this, outsourcing to a legal firm makes a lot of sense.