Measuring return on investment (ROI) is never an easy or particularly straightforward task.
Compare prices for marketing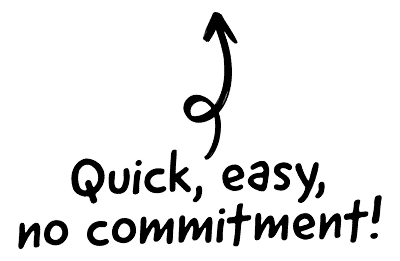 And when it comes to content marketing, whilst there are plenty of articles on line detailing the importance of it, very few of them offer any tangible help about how to actually do it.
So what are the most important factors to consider when trying to calculate the ROI of your content marketing strategy?

The CRM platform to grow your business
Great for entrepreneurs
Powerful data analytics
Manage sales and data

Seamlessly connect data, teams, and customers
Cutting-edge marketing
Ideal for teams or solo use
Measure sales conversions

Powerful web builder and advanced business tools
Great for startups
Powerful web page builder
E-commerce available

Supercharged content planning
Great for marketing
Better than lists or sheets
Manage social media

Create a new website in 10 minutes. Easy.
Launch your website fast
Powerful data intuitive
No coding skills needed
How do you define content marketing?
Firstly, what defines content marketing?
Since this is regularly up for debate, it might be easier to narrow it down, for the purposes of this article, to any on-site content. That is to say, content that exists on your website for the express purpose of attracting, educating and converting your audience.
A good example of this might be a blog post.
What is content marketing ROI?
One definition is content marketing ROI as "a percentage that shows how much revenue you gained from content marketing in comparison to what you spent."
Why is it important to measure the effectiveness of your content marketing strategy?
Any expenditure should be accountable and content marketing is no exception.
Whether your report in to the head of marketing; the CFO or it's simply your own company, measuring the return on your content marketing spend matters. Because only by doing this can you know how to grow your business most effectively.
Why content creation is not a marketing expense
There is an important distinction between expenditure and investment, when it comes to content creation.
Renowned marketing speaker and author, David Meerman Scott, says it is:
"time to stop thinking of content creation as an expense…Almost all marketers are looking at an investment in content as a short-term expense instead of a long-term asset."
"For example, if you spend $5,000 in a given month on Google AdWords, the only thing you are buying are the resulting clicks of your ads appearing against the important phrases people search on to find your business. But as soon as you stop paying, your clicks stop too. This is the classic example of a marketing expense.
However, if you spend $5,000 in a given month to hire a freelance journalist to write a bunch of interesting blog posts relating to important phrases people search on to find your business, you will have assets that live on forever that will drive people to your content from the search engines for years to come. The content will have value many years after it has been paid for."
How to go about measuring a return on investment in content marketing
Now we've agreed that any spend on true content marketing is an investment rather than a simple expense, how do you actually go about measuring its impact?
Marketeer Michael Brenner cautions "There are two huge pitfalls when it comes to establishing how your organization will define and measure the ROI of your content marketing:
One, getting lost in the numbers, focusing on too many key performance indicators and making it hard to get a clear picture of the impact your content is making.
Or, two, focusing on the wrong indicators to measure ROI for your business.
He goes on to suggest that "Performance metrics will reveal what you need to know, as long as you tie them to your business goals. Which means you aren't going to focus on the same metrics all the time. As your business goals and, therefore, your content marketing priorities change, so will the numbers you use to gauge performance. The trick is to make sure your defined metrics are always telling your content's story."
Elsewhere, The Content Marketing Institute (CMI) suggests creating a spreadsheet that documents and tracks the following:
Your marketing goals. If you have several, it may help to put them in order of priority. (By this point, you should have agreed on goals with your management team; if you haven't, now is the time to get on the same page.)
The key performance indicators (KPIs) you'll use to measure the marketing effectiveness of your content.
Your plan for gathering this performance information.
Who will be responsible for collecting and reporting this data.
The CMI stresses the importance of metrics that support your goals, rather than, for example, simply measuring for the sake of something to show your team.
So if email sign up is a KPI for your company, you may want to consider not just how many subscribers you get but also exactly where they are coming; what brought them to you and what your opt out percentages are month on month. That way, you will have valuable data rather vanity metrics.
Optinmonster suggests calculating the cost to produce your content, alongside the cost to distribute your content and then calculating the sales directly from content. They particularly like Convince & Convert's formula "Return minus investment, divided by investment, expressed as a percentage".
But is it as simple as that? And can the true value of content be so easily set against sales?
Other factors to take into account when measuring content effectiveness
Increased customer engagement
Your website traffic and Twitter followers are, to all intents and purposes, also vanity metrics. Because they tell you very little about who these people are – and importantly, what action they are taking as a result of your content.
So consider tracking conversions such as email subscriptions, email engagement rate, time on a site and event registrations – data that can be considered actionable metrics.
Improved ranking on search engine results pages
Improved organic ranking on search engine results pages (SERPs) can be measured against what that traffic would have otherwise cost using Google AdWords.
Inbound links
Consider the value of inbound links, ideally from a site with a higher domain authority than yours.
Improved lead generation
Leads resulting from engagement from your content can be invaluable in generating new business.
Content marketing means playing a long game
It is worth remembering that just as content marketing spend should be seen as an investment, so too can its rewards take time to show in full.
Scott Severson of The Content Marketing Institute suggests that:
"If you're looking for immediate results, you would be better off doing a pay-per-click search campaign on Google."
He adds "Content marketing is a lot like working out. You're not going to see a payoff in a week, but if you commit to doing it regularly over time, you'll see amazing results. Bottom line: There is tremendous ROI in consistently developing great content for your audience. And, unlike other forms of marketing, content marketing pays dividends far into the future."
Would you like help measuring the effectiveness of your content marketing strategy?
If you are looking for help in getting started with your content strategy or would like assistance measuring the return on your own investment in content marketing, then please don't hesitate to get in touch with the team at Creative.onl.
Creative.onl: Digital marketing experts
We are a friendly bunch at Creative.onl, with expertise across all of the following areas:
Digital strategy
Responsive web design
Content
Video animation
And we would love to help you with any aspect of your digital marketing strategy.
Whatever you are looking for, get in touch with us to talk through the creative processes of any of our services and products.