Not too long ago, many within the SEO industry basked in the glory of successfully attaining top page Google rankings for websites. The issue? These sites could be ranked on keywords, not necessarily website quality. As a result, first page results through Google quite often displayed poor quality websites with poor designs as well as usability issues resulting from a number of search queries.
Compare prices for web design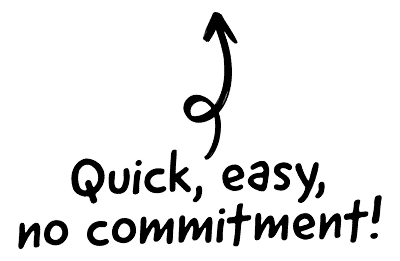 Experience is everything in any walk of life, so why did Google take browsers of their search engine to websites which did not deliver on expectations? And why were SEOs often only satisfied with ranking websites with little concern for the after effects?
In recent years, Google has looked to iron out these flaws in the search algorithm, releasing various updates in the process.

The CRM platform to grow your business
Great for entrepreneurs
Powerful data analytics
Manage sales and data

Seamlessly connect data, teams, and customers
Cutting-edge marketing
Ideal for teams or solo use
Measure sales conversions

Powerful web builder and advanced business tools
Great for startups
Powerful web page builder
E-commerce available

Supercharged content planning
Great for marketing
Better than lists or sheets
Manage social media

Create a new website in 10 minutes. Easy.
Launch your website fast
Powerful data intuitive
No coding skills needed
With Google's latest update (Mobilegeddon) set to penalise sites that don't provide a quality mobile browsing experience, only the highest quality websites will appear on the 1st page. It is widely considered that only sites that blend UX, SEO and design factors together in harmony will succeed.
Let's look at two key reasons why UX matters for search
The following points highlight why top positions in search simply don't matter if websites do not deliver optimal user experience for site visitors:
Page load speeds
The page load speed is a key ranking factor for Google. From a user's perspective, if a page doesn't load within a matter of seconds, the visitor will leave. Furthermore, Google may not index slow web pages at all, according to John Mueller – Webmaster Trends Analyst at Google. This risks websites which have slow loading speeds not being displayed on Google's results pages.
OnPage optimisation has adapted
The UX designer's prerogative is to ensure smooth user journeys throughout websites. This is achieved through understanding users needs, and striking the balance between design and content to engage and convert visitors. For SEOs, the job is to optimise, track and report on the effectiveness of these methods, then to work with UX designers to make improvements. It is no longer enough for SEO's to work in silo to just optimise meta tags and headings to optimise a page. A great degree of collaboration between UX & SEO teams is required to create web pages which are conducive for search engines as well as being engaging for the purpose of optimising user experience.
It goes without saying that to support this process, strong, aesthetically pleasing web designs are a must.
Without UX, websites risk becoming obsolete
A non-mobile optimised website with poor UX could be compared to a supermarket without signs above each aisle. Visitors will simply become lost and abandon their basket, and websites are no different. Websites can be thought of as virtual storefronts, with the defining purpose being to show clear pathways for users which increase conversion rates.
Consider UX to win in search
Google is quoted as saying "Google's goal is to provide users with the most relevant results and a great user experience". To that end, UX design has become a key attribute of SEO success in the search engine. Successful UX can provide stronger ranking signals to Google. Coupled with expected SEO optimisation factors, and pro-active off-page engagement and promotion, websites can start to gain greater traction in search, leading to increased conversion.