How often do you have to sell yourself? I'm guessing pretty often. Think about every time you wanted to convince a stranger about who you are, what you do, and why you are worthy of consideration for what they have to offer, like a job. You will often come across this situation in your professional life. This could happen every now and then even when you're trying to — say — rent a house, apply for a new job, apply for a citizenship, or getting into college.
Compare prices for graphic design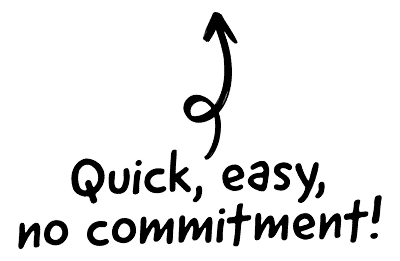 By now, you're probably convinced that you have to do a lot of "selling yourself" throughout your life. So, what are your views on "branding yourself"? The problem with "personal branding" is people don't recognize the fact a person can be represented as a brand.
How do you present yourself to the interviewer? How you distinguish yourself from your competitors (like other job applicants)? Or, how do you sell your service effectively? All of this is a part of personal branding (creating a brand out of yourself).

The CRM platform to grow your business
Great for entrepreneurs
Powerful data analytics
Manage sales and data

Seamlessly connect data, teams, and customers
Cutting-edge marketing
Ideal for teams or solo use
Measure sales conversions

Powerful web builder and advanced business tools
Great for startups
Powerful web page builder
E-commerce available

Supercharged content planning
Great for marketing
Better than lists or sheets
Manage social media

Create a new website in 10 minutes. Easy.
Launch your website fast
Powerful data intuitive
No coding skills needed
You can either choose to let your personal brand be as it is. Or, you could improve it and leverage it to tell the story you want it to tell. Clearly, this is going to be something positive. Here are a few tips building a personal brand.
Decide on your story
First you must think about what story you want your personal brand to tell. This could be related to your career choice or your personality. Reflect of what you want people to think about you when you approach them. What skills, abilities, qualifications, strengths, and weaknesses do you possess (or you can build on) that will allow you to give that impression? Knowing what you want your personal brand to say about you is the first step to building it.
Tap into your own Social Media
The social networks are nowadays the easiest way to look into a person's background. Unfortunately, they speak more about a person than the person may want to share. This is exactly why you need to perform a sweep on all of your social networking profile (Facebook, LinkedIn, Twiiter, etc). Try to establish and maintain a professional online presence by changing your privacy settings on the "personal" stuff. Only publicize information related to your personal brand – the information you want the public to know.
Network in person
The only way to find out more about a person isn't simply through online checks and Google. Many people resort to asking someone in their acquaintances who knows you as well. This is in fact the most effective and reliable method to get to know more about someone.
If and when that happens, you would want to make sure networks speak for you. First, you need to build a widespread professional network. Next, you need to act the part of your personal brand to ensure they will forward positive information about you to their own contacts. If their "contacts" are your potential interviewers or business partners, then you'd want to make sure they have great stuff to say!
Stack up on relevant credentials
Your personal brand will undoubtedly change overtime and you can let those changes facilitate your personal brand. It's best to stick to your original story and then keep building it using your added skills, qualifications, achievements, hobbies, experiences, goals, etc. Figure out ways you can further define your personal brand story and add a touch of uniqueness to it.
In the end
Be honest and stay true to yourself. Too many people try to fake their personal brands by adding fairy-tale like details. This will not work! The best personal brands are those that come out naturally through a person's innate skills, strengths, weaknesses, and personality. Find your own style, be honest about it, and let that be your defining characteristics.